We are proud to represent an incredible roster of critically and commercially acclaimed voices in literary fiction. From Community Reads to corporate book clubs and beyond, these rising stars' unique keynotes on identity, community, craft, and the Black experience are perfect fits for Black History Month, Juneteenth events, or any audience interested in engaging with the cutting edge of fiction.
---
Award-winning author of Lot and Memorial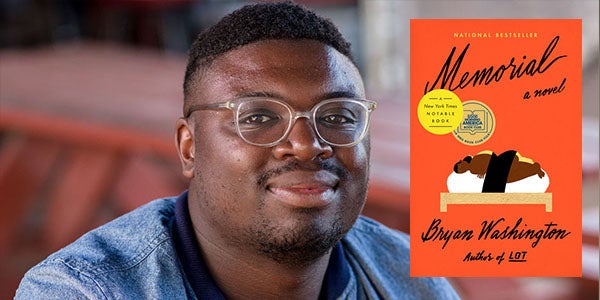 ---
Novelist of National Book Award nominated, New York Times-bestselling The Vanishing Half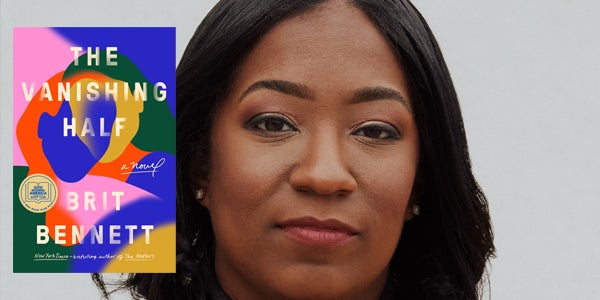 Brit Bennett is the author of the dazzling coming of age novel The Mothers and the New York Times-bestselling and National Book Award-nominated novel, The Vanishing Half. Already a much buzzed-about social commentator who is well-known for her powerful personal essays, Bennett is one of today's most exciting new voices in literary fiction. Her lectures are as unflinching and memorable as her writing and give audiences a window into her craft while exploring the broader themes of race and systemic injustice through the context of her work.
---
Author of Homegoing and Transcendent Kingdom, and recipient of the National Book Foundation's 'Under 35' award

Yaa Gyasi is a recipient of the National Book Foundation's 2016 "5 Under 35" Award and author of Homecoming and Transcendent Kingdom. Born in Ghana and raised in Alabama, she interweaves history, current events, and her own experiences in her fiction to capture the troubled spirit of our nation and explore the complexities and intersections of African immigrant and African-American identities in the United States today. An illuminating speaker, Gyasi captivates audiences with personal stories that inspired her to write her breathtaking novels.
---
Debut novelist of instant New York Times-bestselling Such a Fun Age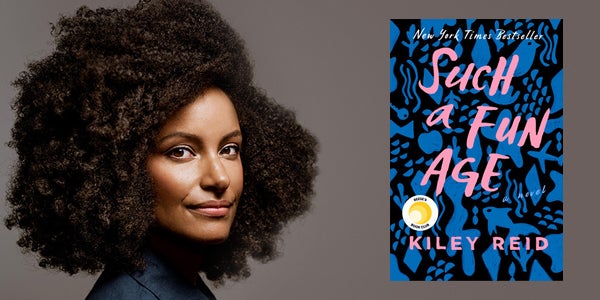 Kiley Reid is the New York Times-bestselling author of the debut novel, Such a Fun Age. While her novel is not a work of auto-fiction, Reid drew inspiration from her six years as a nanny to several children in Manhattan. Such a Fun Age, which has received critical acclaim since long before its publication, takes a candid look at the complexities of race and class through the lens of the relationship between a Black babysitter and her white employer. With a penchant for awkward moments and a dedication to depicting domestic in its complicated forms, Reid shares the experience of creating two very different perspectives approaching privilege, money, and precocious toddlers.
---
Creator of Son of Baldwin and author of The Prophets

Known as Son of Baldwin on social media, Robert Jones, Jr. is the author of the highly anticipated debut novel, The Prophets, an ambitious, imaginative, and important tale of Black queerness through history. In his entry into literary fiction, he delivers a powerful historical love story that explores Black homosexuality and gender fluidity, centering around the forbidden relationship between two enslaved Black young men on a cotton plantation in antebellum Mississippi. In powerful, personable talks, Jones speaks on writing against the narrative and finding intersectional communities as a Black and queer writer.
---
Recipient of the National Book Foundation's 'Under 35' award and author of Before You Suffocate Your Own Fool Self and The Office of Historical Corrections

Danielle Evans is an acclaimed writer and an award-winning author. Her debut book, Before You Suffocate Your Own Fool Self, is an electric debut story collection about mixed-race and Black teenagers, women, and men struggling to find a place in their families and communities. Her recent collection, The Office of Historical Corrections, introduces us to Black and multiracial characters who are experiencing the universal confusions of lust and love, and getting walloped by grief—all while exploring how history haunts us, personally and collectively. Evans provokes us to think about the truths of American history–about who gets to tell them, and the cost of setting the record straight.
---
Author of The Old Drift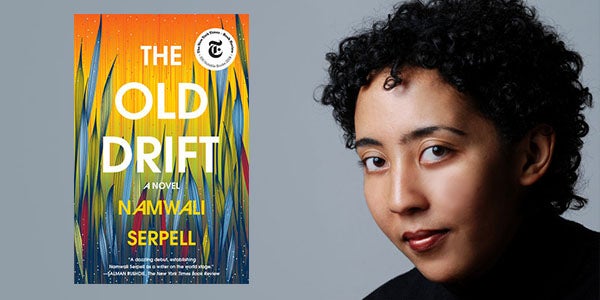 Namwali Serpell is a writer, professor, and critic from Zambia whose literary debut, The Old Drift, was one of the most highly-anticipated releases of 2019. Serpell's debut novel combines a family saga with breathtaking writing and elements of science fiction and fantasy. Using her experience as a Zambian immigrant to the United States, and her knowledge as a teacher and writer of fiction, Serpell discusses her craft, stretching your voice as a writer, and the intersectional history of science fiction.
---
 Contact us for more information on Black literary talents.