This year, audiences are looking for fresh stories from Black Americans' rich history that highlight both established heroes and recent trailblazers in the social justice movement. Plan ahead for upcoming social justice-oriented events like Martin Luther King Jr. Day and Black History Month with these dynamic and memorable speakers.
---
Youngest of the Little Rock Nine, civil rights advocate, National Women's Hall of Fame inductee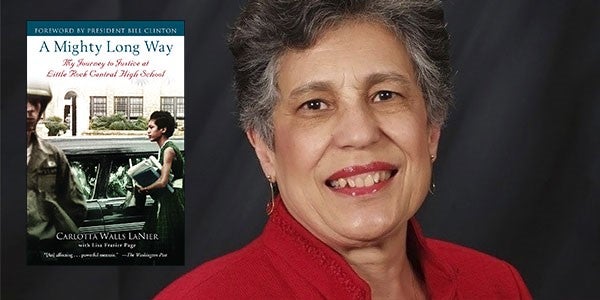 Carlotta Walls LaNier is a civil rights icon and National Women's Hall of Fame inductee. She motivates audiences with her personal story of perseverance and strength and encourages them to pay attention to the lessons of history and to stay vigilant in fighting for equality. A sought-after lecturer, LaNier has spoken all over the country at colleges and universities, women's and African American organizations, libraries, and civic groups, bringing to life a moment in history that changed the world while inspiring hope for the future.
---
Award-winning social psychologist and one of the world's leading experts on unconscious bias

A social psychologist at Stanford University and a recipient of the 2014 MacArthur 'Genius' Grant, Dr. Jennifer L. Eberhardt studies the consequences of the psychological association between race and crime. Inspired by Silicon Valley innovation, she aims to combine social psychological insights with technology to improve outcomes in the criminal justice system and beyond. Her innovative experiments show how racial bias can lead to disparities in education, employment, housing, and the criminal justice system and practical suggestions for reform. As one of the world's leading experts on unconscious racial bias, her eye-opening lectures draw not only from her state-of-the-art laboratory experiments, but from research she has conducted in courtrooms, prisons, police departments, boardrooms, and on the street.
---
Expert on African-American history and author of Black Quotidian and Half American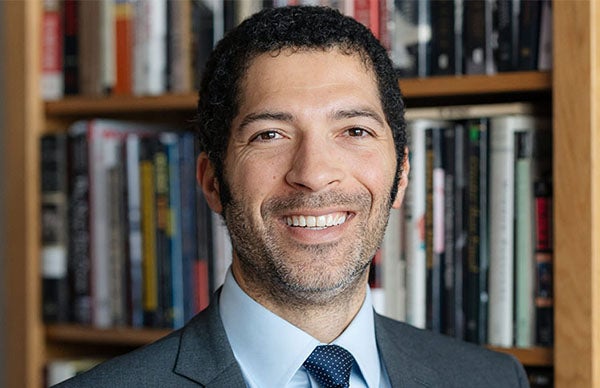 A Guggenheim Fellow and Sherman Fairchild Distinguished Professor of History at Dartmouth College, Dr. Matthew Delmont is an expert on American history, Black American history, and the civil rights movement. His upcoming book, Half American (September 2022), analyzes the history of Black Americans who fought bravely abroad in a segregated military during World War II, and returned home to battle white supremacy in America. In his passionate and engaging lectures, Dr. Delmont showcases the historical value of the experiences of Black Americans and expertly spotlights the humanity in every story he uncovers. He speaks on a wide range of social justice topics, including school segregation; diversity, equity, and inclusion; and the history of racism in America, and the current significance of the Black Lives Matter movement and celebrations such as Juneteenth.
---
National Book Award-winning historian and author of How to Be an Antiracist

One of TIME's 100 Most Influential People of 2020, Dr. Ibram X. Kendi is the National Book Award-winning author of Stamped From The Beginning and How to Be an Antiracist. A widely praised bestseller and one of the best books of the year according to The New York Times Book Review, Time, NPR, and The Washington Post, How to Be an Antiracist gives readers a revolutionary new framework for recognizing and dismantling racism. Informed by years of research on how racist ideas continue to persist in America, Dr. Kendi's events are sharp, informative, and hopeful. He opens discussions with audiences on racial discrimination and empower them to pursue equality and challenges them to look deeply at the context and circumstances surrounding historical events.
---
#1 New York Times-bestselling author of Between the World and Me and We Were Eight Years in Power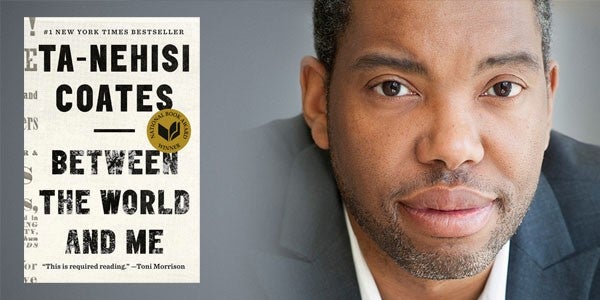 Ta-Nehisi Coates is the acclaimed author of the National Book Award-winning book, Between the World and Me, which was adapted into a television special of the same name for HBO and aired to critical praise. His 2014 Atlantic article, "The Case for Reparations," was chosen as the best work of journalism of the decade by NYU's Arthur L. Carter Journalism Institute. Coates also wrote the New York Times-bestselling We Were Eight Years in Power, which reflects on racism in America, Barack Obama's landmark presidency, and the jarring aftermath that led to the election of Donald Trump. He addresses audiences across the country on urgent cultural topics, including mass incarceration, discriminatory social and economic policies, and his personal experiences growing up as an African American male in the United States.
---
Author of Homegoing and Transcendent Kingdom, and recipient of the National Book Foundation's 'Under 35' award

An important literary voice, Yaa Gyasi is the author of the highly acclaimed novels Homegoing and Transcendent Kingdom. A recipient of the National Book Foundation's 2016 "5 Under 35" Award, Gyasi's brilliant and relevant novel Homegoing moves through histories and geographies and captures—with outstanding economy and force—the troubled spirit of our own nation. Personable and intimate, Gyasi captivates audiences with her illuminating lectures that explore contemporary craft, cultural identity, and the complex racial landscape of America's past and present.
---
Advocate for criminal justice reform, poet, and motivational speaker

At age 13, Ian Manuel was sentenced to life in prison without the possibility of parole for attempted murder after his participation in a botched robbery. Manuel served 26 years in prison, 18 of which were in solitary confinement. The Equal Justice Initiative succeeded in vacating Manuel's sentence in 2010, and he was released in 2016. While incarcerated, Manuel began writing poetry, which he credits for keeping him sane and giving him hope, and he also befriended his victim, who is now one of his closest friends and fiercest advocates. In his powerful and moving lectures, Manuel shares the story of his crime and discusses his experience with the US criminal justice system, his poetry, and what justice and redemption really mean.
---
Leading voice on criminal justice reform and author of  Writing My Wrongs and the new book Letters to the Sons of Society

Shaka Senghor
transformed his life while serving nineteen years in prison, seven of which were spent in solitary confinement. A leading voice in criminal justice reform, Senghor's story speaks to the human impact of mass incarceration. He has inspired mothers of murder victims to forgive, inspired young men in the streets to choose a college degree over a prison number, and shifted the thinking of tough-on-crime advocates from the lock-em-up-throw-away-the-key mentality to believing redemption is possible.
---
National Book Award and four-time Newbery Honor Winner, and bestselling author of Brown Girl Dreaming

Jacqueline Woodson is the New York Times bestselling author of Brown Girl Dreaming, The Day You Begin, and Red at the Bone, among many others. She was named a MacArthur Fellow for redefining children's and young adult literature to encompass more complex issues and reflect Black stories. Woodson has served as The National Ambassador for Young People's Literature, as well as the National Poetry Foundations' Young People's Poet Laureate. She is the winner of the Astrid Lindgren Prize, an international award for excellence in children's fiction, and the Hans Christen Anderson Award, the highest international recognition given to an author and an illustrator of children's books. Woodson forges powerful connections with young audiences, showing how they can use writing to explore tough and timely topics including race, identity, and bullying, opening their eyes to the profound possibilities that storytelling holds.
---
 Contact us for more information about speakers for Martin Luther Jr. Day and Black History Month.