In honor of Presidents' Day, we are highlighting speakers who take audiences inside the minds and lives of those who've held our nation's highest office. These speakers fascinate crowds with their insightful and informative portraits of American presidents and speak to the relevance of history in our present day.
---
Pulitzer Prize-winning political biographer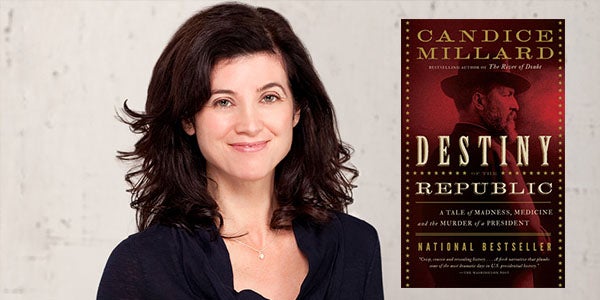 Candice Millard is a bestselling historian whose epic and meticulously researched books unearth some of U.S. history's greatest moments and figures. A former editor and contributing writer at National Geographic magazine, Millard digs deep into her stories and shares riveting anecdotes with the audiences of her lectures. In her critically acclaimed, New York Times-bestselling book, Destiny of the Republic, Millard reveals the extraordinary life and tragic death of President James Garfield, who, had he lived, would have been one of our greatest presidents.
---
Pulitzer Prize-winning political biographer

Since winning the Pulitzer Prize for his New York Times-bestselling historical biography, Washington: A Life, Ron Chernow remains a distinguished commentator on politics, business, and finance. The National Book Award winner illuminates the life and times of some of America's most significant historical figures and discusses the art of biography writing. In his lectures, Chernow unveils familiar historical figures in a new light and examines what our modern political leaders can learn from the trials and tribulations of these American icons.
---
Bestselling author on Abraham Lincoln and Ulysses S. Grant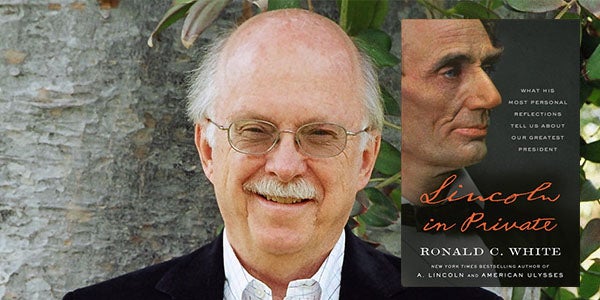 Ronald C. White is one of today's most astute biographers of Abraham Lincoln. He has written four award-winning and bestselling books on the 16th U.S. president, offering new insights into this fascinating historical figure. White is also the author of New York Times bestseller and award-winning American Ulysses, a biography of one of America's greatest generals—and most misunderstood presidents, whose 200th birthday will be celebrated come April. His lectures are riveting and thoroughly researched historical journeys that reveal new wisdom into the lives of Lincoln and Grant, with lessons that still speak to us today.
---
Pulitzer Prize-winning biographer and presidential historian

A leading scholar of American history, Joseph J. Ellis is a Pulitzer Prize and National Book Award winner for his biographies. Ellis is one of the most widely read scholars of the Revolutionary period and a sought-after speaker for his unparalleled expertise on the lives of our nation's early presidents. In his fascinating talks, Ellis helps audiences better understand how a group of greatly gifted but deeply flawed individuals confronted the overwhelming challenges before them to set the course for our nation, unmasks the myths, and presents an even more compelling truth to understanding the creation of the United States of America.
---
Obama White House photographer, award-winning filmmaker, and New York Times-bestselling author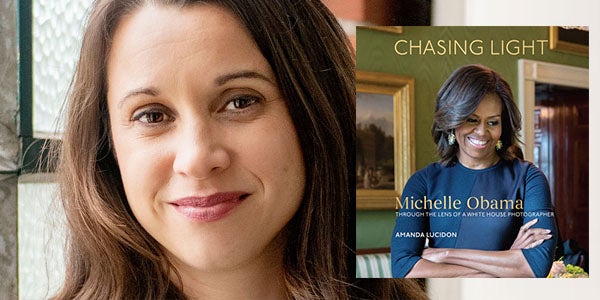 Amanda Lucidon is an award-winning documentarian, filmmaker, public speaker, teaching artist, and New York Times best-selling author. Lucidon served as an Official White House photographer responsible for documenting First Lady Michelle Obama and President Barack Obama from 2013 to 2017. Lucidon speaks about her time working for one of the most politically significant presidential administrations in recent history and what photographers can reveal through their work.
---
Emmy Award-winning documentary filmmaker

Widely recognized as one of the greatest documentary filmmakers of his time, Ken Burns is the foremost chronicler of the American experience. An impassioned speaker, Burns has received numerous prizes, including Emmy and Peabody awards. His numerous documentaries include LBJ & the Great Society, a four-part, eight-hour series that chronicles the life of the 36th President, Lyndon Johnson, one of the most capable, colorful, and controversial men ever to occupy the White House.
---
Pulitzer Prize-winning author of Embers of War and Vietnam War historian

Winner of the Pulitzer Prize in History for Embers of War, his groundbreaking history of the Vietnam War, Fredrik Logevall is a renowned historian and leading expert on international relations and foreign policy. His most recent book, JFK: Coming of Age in the American Century, 1917–1956, is a sweeping, revelatory biography of John F. Kennedy. In examining these pre–White House years, Logevall shows us a more serious, independently minded Kennedy than we've previously known, whose distinct international sensibility would prepare him to enter national politics at a critical moment in modern U.S. history.
---
 Contact us for more information about speakers for Presidents Day.