Add speaker
Remove speaker
Speaker added
Isabel Wilkerson
Pulitzer Prize winner and author of the critically acclaimed bestseller The Warmth of Other Suns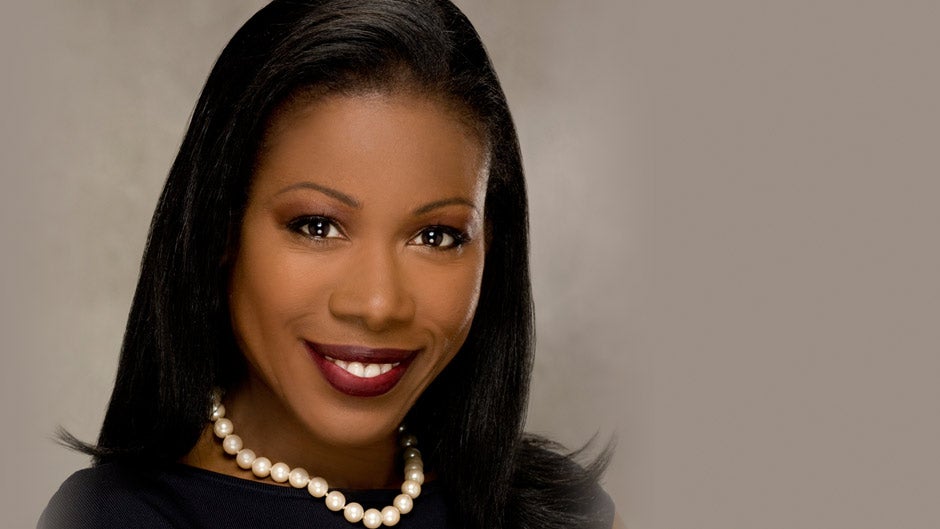 "
The goal that we are facing right now is to see our shared humanity.
"
Play Video
Photo credit: Joe Henson
Pulitzer Prize winner and National Humanities Medal recipient Isabel Wilkerson is the author of The New York Times bestseller and National Book Critics Circle Award winner The Warmth of Other Suns. A gifted storyteller, Wilkerson captivates audiences with the universal human story of migration and reinvention, as well as the enduring search for the American dream.
About

Isabel Wilkerson

Pulitzer Prize winner and National Humanities Medalist Isabel Wilkerson is the author of The New York Times bestseller The Warmth of Other Suns, winner of the National Book Critics Circle Award for Nonfiction.

She has become an impassioned voice for demonstrating how history can help us understand ourselves, our country and our current era of upheaval. In her writing, Wilkerson brings the invisible and the marginalized into the light and into our hearts. In her lectures, she explores with authority the need to reconcile America's karmic racial inheritance — a notion she has expressed in her widely-shared Op-Ed essays in The New York Times.

A gifted storyteller, Wilkerson captivates audiences with the universal story of migration and the enduring search for the American dream, the origins of our shared commonality. She draws a direct link between the leaderless revolution known as the Great Migration and the protest movements for social justice today, both of them responses to unacknowledged and unaddressed history.

Her major work, The Warmth of Other Suns, tells the true story of three people among the six million who made the decision of their lives during the Great Migration, a watershed in American history. Wilkerson spent 15 years working on Warmth, interviewing more than 1,200 people to tell what she calls one of the greatest underreported stories of the 20th Century. In addition to the National Book Critics Circle Award, the book won the Heartland Prize for Nonfiction, the Anisfield-Wolf Award for Nonfiction, the Lynton History Prize from Harvard and Columbia universities, and the Stephen Ambrose Oral History Prize and was shortlisted for both the Pen-Galbraith Literary Award and the Dayton Literary Peace Prize.

The Warmth of Other Suns became a New York Times and national bestseller. It was named to more than 30 Best of the Year lists, including The New York Times' 10 Best Books of the Year, Amazon's 5 Best Books of the Year, and Best of the Year lists in The New Yorker, The Los Angeles Times and The Washington Post, among others. It made national news when President Obama chose the book for summer reading in 2011. In 2012, The New York Times Magazine named The Warmth of Other Suns to its list of the best nonfiction books of all time.

Wilkerson won the Pulitzer Prize for her work as Chicago Bureau Chief of The New York Times in 1994, making her the first black woman in the history of American journalism to win a Pulitzer Prize and the first African-American to win for individual reporting in the history of American journalism.

She has lectured on narrative nonfiction at the Nieman Foundation at Harvard University and has taught at Princeton, Emory and Boston universities. She has lectured at more than 200 other colleges and universities across the United States, Europe and in Asia. Her work has garnered seven honorary degrees, most recently from Bates College and Southern Methodist University. She has appeared on national programs such as CBS's 60 Minutes, PBS's Charlie Rose, NPR's Fresh Air, NBC's Nightly News, MSNBC, CNN, C-SPAN, and others.

In conferring Wilkerson the 2015 National Humanities Medal, the National Endowment for the Humanities honored her "for championing the stories of an unsung history. Her masterful combination of intimate human narratives with broader societal trends allows us to measure the epic migration of a people by its vast impact on our Nation and on each individual life."

Speaking

Topics

Our Racial Moment of Truth

With the high-profile killings of unarmed African-Americans at the hands of police and civilians, protests are mounting and debates intensifying. These events have left many people asking just how far we have really come since the days of Jim Crow—and the need for dialogue has never been more acute. In this timely lecture, Isabel Wilkerson addresses the persistence of racial injustice as a national challenge and what history can teach us as we work to resolve it.

The Warmth of Other Suns: The Epic Story of America's Great Migration

In her bestselling and award-winning masterwork, The Warmth of Other Suns, Isabel Wilkerson chronicles one of the greatest untold stories of American history: the decades-long migration of black citizens who fled the South for northern and western cities in search of a better life. To this day we have barely understood the full impact of this movement that was driven not by one single leader, but by six million Americans seeking political asylum in their own country. This migration reshaped culture and politics, North and South, and set in motion the current racial challenges and disparities we now face as a country.

The Great Migration and Immigration

Immigration has become a more urgent topic in the U.S. and around the world. How do the Great Migration and immigration today resemble each other? Where do they intersect and how do they differ? What can we learn from the cautionary tale of six million Americans fleeing repression within the borders of their own country? In this compelling lecture, Isabel Wilkerson outlines why The Great Migration is ultimately the story of millions of Americans who became immigrants in their own country, all in an effort to be recognized as citizens.

Categories:

Award-Winning Author Speakers

,

Bestselling Author Speakers

,

Black History Month Speakers

,

Civil Rights + Social Justice Speakers

,

College + University Speakers

,

Diversity + Inclusion Speakers

,

First Year Experience Speakers

,

History Speakers

,

Journalist Speakers

,

Library + Community Reads Speakers

,

Pulitzer Prize-Winning Authors

,

TED Talks Speakers

Video

Praise

for Isabel Wilkerson

Isabel Wilkerson was a huge hit at our conference. She is a captivating story teller, bringing to life the history of the Great Migration in a moving, thought-provoking manner. The connection she made with our audience was evidenced by the standing ovation at the end of her talk as well as by the dozens of people who lined up to buy her book and talk to her about their own migration stories.

—

Council of State Governments

The event was not only a success in the number of books we sold; it was also great to see so many people completely enraptured with what she had to say.  She received a standing ovation at the conclusion.  I don't think I have ever witnessed that in my fifteen years doing these events.

—

Newport Beach Public Library

It was electrifying watching Isabel connect with the sold-out crowd at our Think & Drink event in Portland. Not only did she eloquently and powerfully share the story of the great migration and its effects that we see rippling through in our society today, she seemed to personally connect with audience members and trigger in them strong emotions. People felt blessed to be there, and inspired and empowered as they left.

Woman's City Club of Cincinnati (WCC) is coming off one of our greatest National Speaker forums thanks largely to Isabel Wilkerson. Her talk about and insight into the causes and effects of the great migration was very inspiring. Her presentation was intellectually stimulating and extremely well received by our guests (…) Several said this was the best forum they have been at (…) She spent quality time with each person, making them feel special and listening to their individual stories. All in all we are thrilled about last night and think we will have a hard time topping it next year.

—

Woman's City Club of Greater Cincinnati

She was fantastic and we had a blast! Sold out crowd – bursting at the seams (amazing energy in the air), hanging on her words (she was so compelling – brought many to tears), eloquent, engaging, and gracious. Nothing but superlatives.

—

Toledo-Lucas County Public Library

Ms. Wilkerson was terrific;  she was great with the students and her lecture moved and connected with the lecture audience in a way that we have rarely seen.  She talked seriously about serious matters in a way that was illuminating and thought provoking – she provided vocabulary that others will use as they continue the conversation within their own groups.  She was warm, gracious, and willing to be helpful and extend herself to others. It was one of the more racially mixed audiences as well, which was one of our goal.  The dinner guests enjoyed the opportunity to talk with her – everyone associated with her appearances here felt privileged.

—

University of Minnesota Libraries

, Minneapolis, MN

The Morehouse campus is simply buzzing from Isabel's lecture.  Students, faculty, staff, and administrators all attended and were impressed not only by her extensive research but also by her kindness and humility.  She reminded us all that the push for freedom continued long after slavery.

—

Morehouse College

, Atlanta, GA

It was a tremendous joy to host Isabel Wilkerson. Our campus family was so happy to have met her and to hear her speak. Everyone was personally touched by her body of work in a unique and special way. It will be an event that we will cherish in our memories for a long time – and I cannot wait to share with friends and members of my family.

—

Framingham State University

, Framingham, MA

Ms. Wilkerson's ability to connect with our audience was instantaneous and we were transfixed and moved by the stories of courage she shared with us.  Our audience was moved and uplifted and our event was an overwhelming success.

—

YWCA McLean County

, Bloomington, IL

Her program was phenomenal, without a doubt the best I have attended in my nearly 16 years working for this library.

—

Forsyth County Public Library

, Winston-Salem, NC

Isabel Wilkerson was perfect for the Oakland Public Library's National Library Week Author Event. She attracted more than 300 people to the event and her presentation kept the crowd in thrall.

—

Oakland Public Library

, Oakland, CA

Praise for The Warmth of Other Suns

Profound, necessary and an absolute delight to read.

I love this book. It's one of the most memorable books I've ever read or ever owned...proudly owned. Anyone interested in the how and why of American history should pick up this wonderful book. From its very beginning, the United States has had as a principle subtheme: that of race. And in this masterful work, Isabel Wilkerson weaves together the intimate stories of three different people and makes them universal. Through oral history, thoughtful analysis, and her own experience, Wilkerson tells one of the great untold stories of American history.

Not since Alex Haley's Roots has there been a history of equal literary quality where the writing surmounts the rhythmic soul of fiction, where the writer's voice sings a song of redemptive glory as true as Faulkner's southern cantatas

—

The San Francisco Examiner

The Warmth of Other Suns is epic in its reach and in its structure. Told in a voice that echoes the magic cadences of Toni Morrison or the folk wisdom of Zora Neale Hurston's collected oral histories, Wilkerson's book pulls not just the expanse of the migration into focus but its overall impact on politics, literature, music, sports — in the nation and the world…. What she's done with these oral histories is stow memory in amber.

Wilkerson has created a brilliant and innovative paradox: the intimate epic. At its smallest scale, this towering work rests on a trio of unforgettable biographies, lives as humble as they were heroic… In different decades and for different reasons they headed north and west, along with millions of fellow travelers. . . In powerful, lyrical prose that combines the historian's rigor with the novelist's empathy, Wilkerson's book changes our understanding of the Great Migration and indeed of the modern United States.

—

Judges, The Mark Lynton History Prize, Columbia University and Harvard University

Books

by Isabel Wilkerson

Media

About Isabel Wilkerson
212 572-2013

Isabel Wilkerson travels from Atlanta, GA
Similar Speakers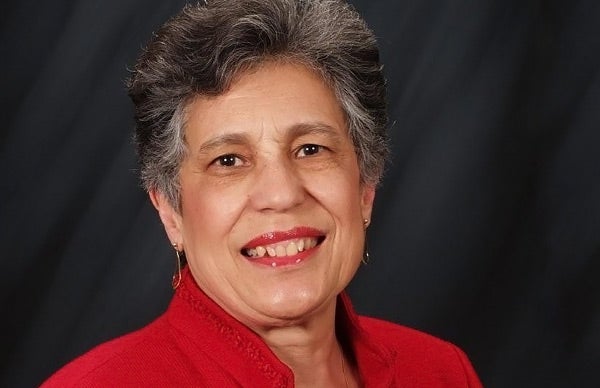 Youngest of the Little Rock Nine, civil rights advocate, National Women's Hall of Fame inductee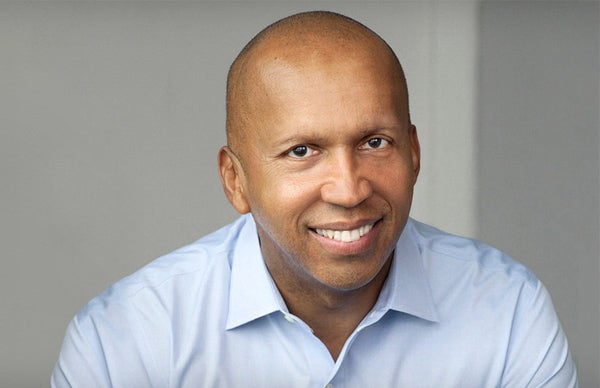 Attorney, human rights activist, Executive Director of the Equal Justice Initiative, and author of Just Mercy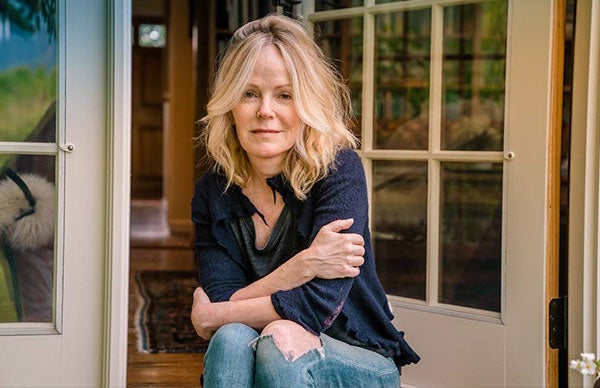 Bestselling author of Hourglass and Inheritance, host of the Family Secrets podcast.