Add speaker
Remove speaker
Speaker added
Ta-Nehisi Coates
#1 New York Times-bestselling author of Between the World and Me and We Were Eight Years in Power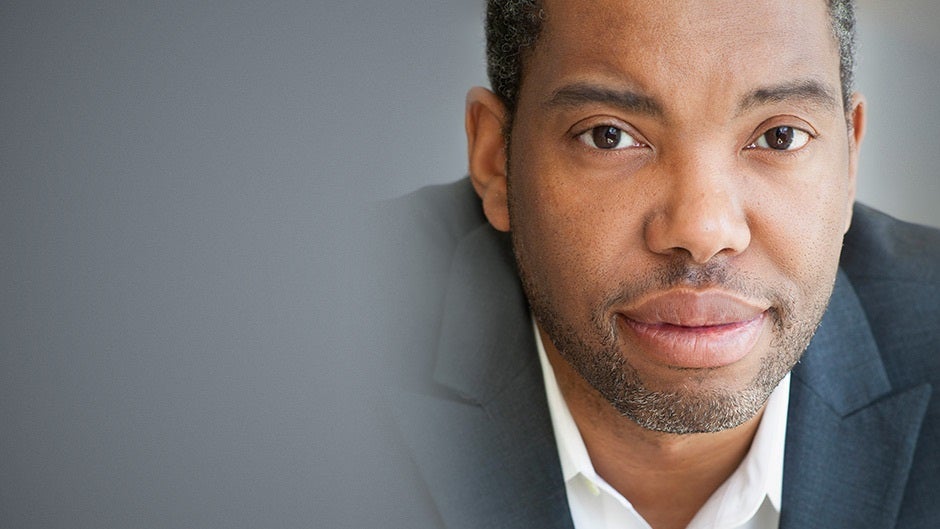 "
The greatest reward of this constant interrogation, confrontation with the brutality of my country, is that it has freed me from hosts and myths.
"
Play Video
Photo Credit: Nina Subin
Ta-Nehisi Coates is an award-winning author and journalist. He is the author of the bestselling books The Water Dancer and 2015 National Book Award winner, Between the World and Me. He addresses audiences across the country on urgent cultural topics, including discriminatory housing policies, mass incarceration, deleterious interpretations of history, and his personal experiences growing up as an African American male in the United States.
About

Ta-Nehisi Coates

In his work as a National Book Award-winning writer and formerly as a National Correspondent for The Atlantic, Ta-Nehisi Coates has emerged as an essential voice for our times. During his time reporting for The Atlantic between 2008-2018, he penned numerous articles and essays, including the National Magazine Award-winning 2012 essay Fear of a Black President and the influential June 2014 essay The Case For Reparations. As a journalist with a career spanning over two decades, he's written for numerous publications including The Washington City Paper, The Village Voice, The New Yorker, and The New York Times. His award-winning writing combines reportage, historical analysis, and personal narrative to address some of America's most complex and challenging issues pertaining to culture and identity.

He is also the author of the bestselling books The Beautiful Struggle, We Were Eight Years in Power, the NAACP (National Association for the Advancement of Colored People) finalist The Water Dancer, and Between the World and Me, which won the National Book Award in 2015. He was a recipient of a MacArthur Fellowship that same year. Ta-Nehisi also enjoyed a successful run writing Marvel's Black Panther (2016-2021) and Captain America (2018-2021) comics series.

Ta-Nehisi is currently writing the screenplays for the upcoming films Wrong Answer, Superman, and the film adaptation of his first fiction novel, The Water Dancer. In the fall of 2022, he will join Howard University's faculty as a writer-in-residence and the Sterling Brown Chair in the Department of English.

Speaking

Topics

A Conversation with Ta-Nehisi Coates

Categories:

Black History Month Speakers

,

Bestselling Author Speakers

,

College + University Speakers

,

Current + Social Issues Speakers

,

Diversity + Inclusion Speakers

,

Film and TV Adaptation Speakers

,

First-Year Experience Speakers

,

History Speakers

,

Journalist Speakers

,

Literary Fiction Speakers

,

Politics Speakers

,

Social Justice Speakers

Video

Praise

for Ta-Nehisi Coates

Praise for We Were Eight Years in Power

We Were Eight Years in Power could have settled for being the obligatory miscellany that too often follows a writer's masterpiece; instead, the book provides a master class on the essay form…[A]s convincing in its restraint and pacing as it is in its depth of research and recognition of black humanity. As Coates turns the heat lower, his brilliance cooks more evenly – and more urgently. Coates's book brings us to a boil, then lets us simmer, and anyone who wants to know who we are – and where we are now – must sit with him for a good while. It should inspire us as writers, and as Americans, that he urges us, in exile or online, to become better – or at least clearer on why we're not.

—

Kevin Young,

New York Times Book Review

We Were Eight Years in Power is more than a "loose memoir"; it's Coates giving himself a deep read, and inviting us to join him in this look at his intellectual journey. And by showcasing a range of essays he asks his readers to consider him as a writer, nothing more and nothing less.

Coates eloquently unfurls blunt truths in his latest book…There is no sugarcoating, no effort to cloak the nation's underbelly in order to soothe those who do not want to believe it exists. Some may find Coates' words validating. Others may pronounce them a bleak sermon or even a eulogy for the dashed possibilities imagined by some when Obama was first elected. But however you see this collection, there is no disputing that Coates writes what he means and speaks what he feels. To have such a voice, in such a moment, is a ray of light.

As [Coates] explains throughout these pages, black Americans struggle out of fear for their and their children's lives; they struggle to avoid their feelings … Coates' writing emerges from this struggle while articulating a way of holding this madness at bay aesthetically and intellectually…..Across his oeuvre, Coates' prose style and literary prowess are hip-hop sharpened: he believes in the art of dexterous reference, potent, lyrical critique and political storytelling…Coates couches his analyses in a synthesis of investigative and reported journalism, African American studies, political science, sociology, literary criticism and American history…Coates fronts each piece with context-shaping, prefatory narratives. In total, the personal writing develops a portrait of the artist…Reading American life through Coates' lens these last eight years has forced his many readers (myself included) to improve their own habits of reasoning and skills for argumentation. As the best critics do, Coates draws us into conversation, into argument, rather than closing off discourse with canned proclamations or static resolutions…by the end of We Were Eight Years in Power we can hear the Jim Crow South echoing loudly in the Trump administration.

As you read We Were Eight Years in Power, you'll hear Coates incrementally refine and clarify his distinctive voice — steeped in poetry and hip-hop and the rhetoric of black liberation — into the formidable tool it's become today…Beautiful prose, for Coates, is necessarily honest prose…The drive to render this reality with honesty and clarity creates Coates's evocative, emphatic sentences.

Coates has become one of the most vital and respected voices in the cultural and political conversation. This newest collection pairs some of his most widely-shared Atlantic pieces with new work exploring Coates's personal thoughts on Obama's tenure in the White House. Part memoir, part historical journalism, We Were Eight Years in Power is an essential text to help us understand the America we're living in today.

A new book from Coates is not merely a literary event. It's a launch from Cape Canaveral. There's a lot of awe, heat, resistance… We Were Eight Years in Power is as a selection of Coates's most influential pieces…[but] the book is actually far more than that…[Coates is] the pre-eminent black public intellectual of his generation.

—

Jennifer Senior,

New York Times

It is a look at the history of race in America. It is an unapologetic laying out of facts. More than anything, We Were Eight Years in Power settles an argument: If, by chance, we ever came together to draft someone to pen the story of being black in America, there is no doubt that Ta-Nehisi Coates should be the consensus first-round pick…the compilation of essays…examines every detail of the first black presidency in microscopic, high-definition detail…We Were Eight Years in Power is a detailed examination of Obama's America, but its findings are, in truth, Coates' historically informed diagnosis of America itself. It is an annotated, full-throated analysis of the historical disease of white supremacy, often euphemized as "American greatness," and how it led to the terminal condition of Trumpism. That is why, with the first pick of 2017, black America, for its unequivocal, unabashed truth, selects Ta-Nehisi Coates' We Were Eight Years in Power.

There is a fresh clarity to [Coates'] voice — urgent, outraged, electric — that's never felt more necessary.

Though the essays are about a particular period, Coates's themes reflect broader social and political phenomena. It's this timeless timeliness—reminiscent of the work of George Orwell and James Baldwin—that makes Coates worth reading again and again.

—

Publishers Weekly

 (starred review)

Biting cultural and political analysis from the award-winning journalist . . . [Ta-Nehisi Coates] reflects on race, Barack Obama's presidency and its jarring aftermath, and his own evolution as a writer in eight stunningly incisive essays. . . . He contextualizes each piece with candid personal revelations, making the volume a melding of memoir and critique. . . . Emotionally charged, deftly crafted, and urgently relevant.

—

Kirkus Reviews

 (starred review)

Ta-Nehisi Coates has published a collection of the major magazine essays he wrote throughout the Obama years. . . . But Coates adds an unexpected element that renders We Were Eight Years in Power both new and revealing. Interspersed among the essays are introductory personal reflections. . . . Together, these introspections are the inside story of a writer at work, with all the fears, insecurities, influences, insights and blind spots that the craft demands. . . . I would have continued reading Coates during a Hillary Clinton administration, hoping in particular that he'd finally write the great Civil War history already scattered throughout his work. Yet reading him now feels more urgent, with the bar set higher.

—

Carlos Lozada, 

The Washington Post

Coates's always sharp commentary is particularly insightful as each day brings a new upset to the cultural and political landscape laid during the term of the nation's first black president. . . . Coates is a crucial voice in the public discussion of race and equality, and readers will be eager for his take on where we stand now and why.

—

Booklist

 (starred review)

Praise for Between the World and Me

I've been wondering who might fill the intellectual void that plagued me after James Baldwin died. Clearly it is Ta-Nehisi Coates. The language of Between the World and Me, like Coates's journey, is visceral, eloquent, and beautifully redemptive. And its examination of the hazards and hopes of black male life is as profound as it is revelatory. This is required reading.

Powerful and passionate . . . profoundly moving . . . a searing meditation on what it means to be black in America today.

—

Michiko Kakutani, 

The New York Times

[Between the World and Me] is not a Pollyanna, coming-of-age memoir about how idyllic life was growing up in America. It is raw. It is searing. . . . [It's] a book that should be read and shared by everyone, as it is a story that painfully and honestly explores the age-old question of what it means to grow up black and male in America.

"A searing indictment of America's legacy of violence, institutional and otherwise, against blacks.

I know that this book is addressed to the author's son, and by obvious analogy to all boys and young men of color as they pass, inexorably, into harm's way. I hope that I will be forgiven, then, for feeling that Ta-Nehisi Coates was speaking to me, too, one father to another, teaching me that real courage is the courage to be vulnerable, to admit having fallen short of the mark, to stay open-hearted and curious in the face of hate and lies, to remain skeptical when there is so much comfort in easy belief, to acknowledge the limits of our power to protect our children from harm and, hardest of all, to see how the burden of our need to protect becomes a burden on them, one that we must, sooner or later, have the wisdom and the awful courage to surrender.

Ta-Nehisi Coates is the James Baldwin of our era, and this is his cri de coeur. A brilliant thinker at the top of his powers, he has distilled four hundred years of history and his own anguish and wisdom into a prayer for his beloved son and an invocation to the conscience of his country. Between the World and Me is an instant classic and a gift to us all.

Extraordinary . . . [Coates] writes an impassioned letter to his teenage son—a letter both loving and full of a parent's dread—counseling him on the history of American violence against the black body, the young African-American's extreme vulnerability to wrongful arrest, police violence, and disproportionate incarceration.

—

David Remnick, 

The New Yorker

Brilliant . . . a riveting meditation on the state of race in America . . . [Coates] is firing on all cylinders, and it is something to behold: a mature writer entirely consumed by a momentous subject and working at the extreme of his considerable powers at the very moment national events most conform to his vision.

An eloquent blend of history, reportage, and memoir written in the tradition of James Baldwin with echoes of Ralph Ellison's Invisible Man . . . It is less a typical memoir of a particular time and place than an autobiography of the black body in America. . . . Coates writes with tenderness, especially of his wife, child, and extended family, and with frankness. . . . Coates's success, in this book and elsewhere, is due to his lucidity and innate dignity, his respect for himself and for others. He refuses to preach or talk down to white readers or to plead for acceptance: He never wonders why we just can't all get along. He knows government policies make getting along near impossible.

For someone who proudly calls himself an atheist, Coates gives us a whole lot of 'Can I get an amen?' in this slim and essential volume of familial joy and rigorous struggle. . . . [He] has become the most sought-after public intellectual on the issue of race in America, with good reason. Between the World and Me . . . is at once a magnification and a distillation of our existence as black people in a country we were not meant to survive. It is a straight tribute to our strength, endurance and grace. . . . [Coates] speaks resolutely and vividly to all of black America.

A crucial book during this moment of generational awakening.

A work that's both titanic and timely, Between the World and Me is the latest essential reading in America's social canon.

Coates delivers a beautiful lyrical call for consciousness in the face of racial discrimination in America. . . . Between the World and Me is in the same mode of The Fire Next Time; it is a book designed to wake you up. . . . An exhortation against blindness.

Praise for The Beautiful Struggle

Ta-Nehisi Coates is the young James Joyce of the hip-hop generation.

Haunting and healing . . . a splendid memoir.

A brilliant coming-of-age story.

A remarkable, blunt portrait of an adolescence filled with danger, chaos, flaws, and tragedy . . . a love story, dispatched from the front lines of a family.

A searing and soulful memoir.

—

Michael Eric Dyson, author of 

April 4, 1968

Books

by Ta-Nehisi Coates

Media

About Ta-Nehisi Coates
212 572-2013

Ta-Nehisi Coates travels from New York, NY
Featured Title
The Water Dancer
"In prose that sings and imagination that soars, Coates further cements himself as one of this generation's most important writers, tackling one of America's oldest and darkest periods with grace and inventiveness. This is bold, dazzling, and not to be missed."—Publishers Weekly (starred review)
Similar Speakers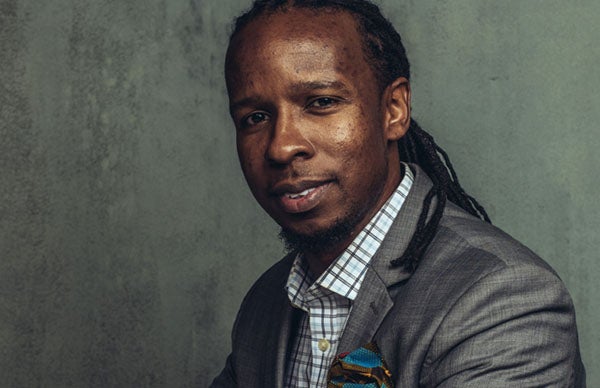 National Book Award-winning historian and New York Times-bestselling author of How to Be an Antiracist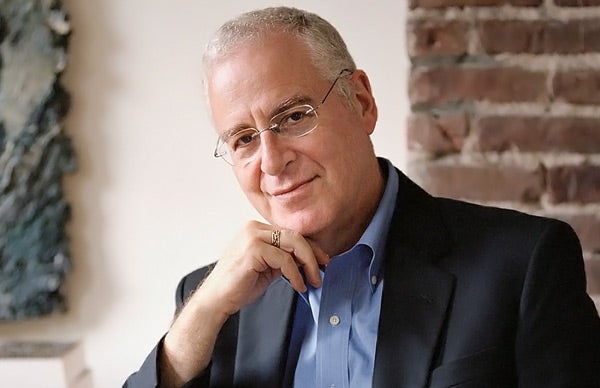 Pulitzer Prize-winning author of Washington: A Life and Alexander Hamilton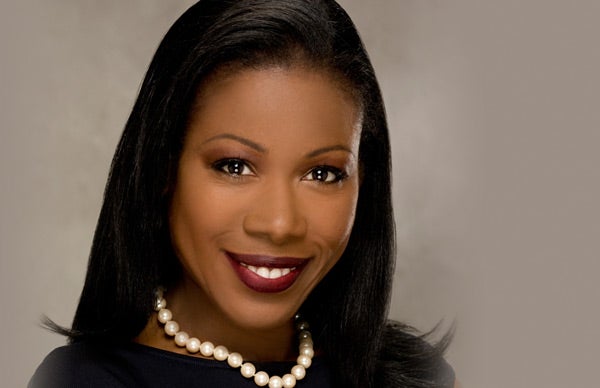 Pulitzer Prize winner and author of the critically acclaimed bestsellers The Warmth of Other Suns and Caste