Add speaker
Remove speaker
Speaker added
Isabel Wilkerson
Pulitzer Prize winner and author of the critically-acclaimed bestsellers The Warmth of Other Suns and Caste
"
The goal that we are facing right now is to see our shared humanity.
"
Play Video
Photo Credit: Joe Henson
Pulitzer Prize winner and National Humanities Medal recipient Isabel Wilkerson is the author of The New York Times bestsellers and critically-acclaimed Caste and National Book Critics Circle Award winner The Warmth of Other Suns. A gifted storyteller, Wilkerson captivates audiences with the universal human story of migration and reinvention, as well as the enduring search for the American dream.
About

Isabel Wilkerson

Isabel Wilkerson, winner of the Pulitzer Prize and the National Humanities Medal, is the author of The New York Times bestsellers The Warmth of Other Suns and Caste: The Origins of Our Discontents. A gifted storyteller, Wilkerson captivates audiences with the universal human story of migration and reinvention, as well as the unseen hierarchies that have divided us as a nation, in order to find a way to transcend them.

She has become an impassioned voice for demonstrating how history can help us understand ourselves, our country and our current era of upheaval. In her writing, Wilkerson brings the invisible and the marginalized into the light and into our hearts. In her lectures, she explores with authority the need to reconcile America's karmic racial inheritance — a notion she has expressed in her widely-shared Op-Ed essays in The New York Times.

Wilkerson captivates audiences with the universal story of migration and the enduring search for the American dream, the origins of our shared commonality. She draws a direct link between the leaderless revolution known as the Great Migration and the protest movements for social justice today, both of them responses to unacknowledged and unaddressed history.

The Warmth of Other Suns tells the true story of three people among the six million who made the decision of their lives during the Great Migration, a watershed in American history. Wilkerson spent 15 years working on Warmth, interviewing more than 1,200 people to tell what she calls one of the greatest underreported stories of the 20th Century. In addition to the National Book Critics Circle Award, the book won the Heartland Prize for Nonfiction, the Anisfield-Wolf Award for Nonfiction, the Lynton History Prize from Harvard and Columbia universities, and the Stephen Ambrose Oral History Prize and was shortlisted for both the Pen-Galbraith Literary Award and the Dayton Literary Peace Prize.

The Warmth of Other Suns became a New York Times and national bestseller. It was named to more than 30 Best of the Year lists, including The New York Times' 10 Best Books of the Year, Amazon's 5 Best Books of the Year, and Best of the Year lists in The New Yorker, The Los Angeles Times and The Washington Post, among others. It made national news when President Obama chose the book for summer reading in 2011. In 2012, The New York Times Magazine named The Warmth of Other Suns to its list of the best nonfiction books of all time, and in 2019, TIME Magazine named it one of the "10 Best Non-Fiction Books" of the decade.

Isabel Wilkerson's latest book, Caste: The Origins of our Discontents, published in August 2020 to critical acclaim, with Dwight Garner of The New York Times calling it, "An instant American classic" and Oprah choosing it for her monthly book club pick. Picked as a Time's 2020 must-read book, the book examines the unspoken caste system that has shaped America and shows how a hierarchy of social divisions still defines our lives today. Wilkerson brings the past's complexities to vivid life through her passionate research and her profound gift for connecting with audiences of all backgrounds.

Wilkerson won the Pulitzer Prize for her work as Chicago Bureau Chief of The New York Times in 1994, making her the first Black woman in the history of American journalism to win a Pulitzer Prize and the first African-American to win for individual reporting in the history of American journalism.

She has lectured on narrative nonfiction at the Nieman Foundation at Harvard University and has taught at Princeton, Emory and Boston universities. She has lectured at more than 200 other colleges and universities across the United States, Europe and in Asia. Her work has garnered seven honorary degrees, most recently from Bates College and Southern Methodist University. She has appeared on national programs such as CBS's 60 Minutes, NPR's Fresh Air, NBC's Nightly News, MSNBC, CNN, C-SPAN, and others.

In conferring Isabel Wilkerson the 2015 National Humanities Medal, the National Endowment for the Humanities honored her "for championing the stories of an unsung history. Her masterful combination of intimate human narratives with broader societal trends allows us to measure the epic migration of a people by its vast impact on our Nation and on each individual life."

Visit Dr. Isabel Wilkerson's Company Reads page to learn how she helps corporate teams unpack the implications of enforcing hierarchy in our social systems, industries, and economy.

Speaking

Topics

Caste: Exposing America's Invisible Scaffolding

Beyond race and class lies a powerful caste system that influences people's lives, behavior, and the nation's fate. In a powerful talk that forces audiences to reimagine America's past and present, Wilkerson spotlights the insidious undertow of caste and the effects of this hierarchy on our culture, politics, and everyday lives. She explores the pillars that underlie caste systems across civilization, underscoring these shadow structures with immersive, deeply-researched narratives, before pointing to how America can move beyond the artificial and destructive separations of human divisions and toward hope in our common humanity.

Our Racial Moment of Truth

With the high-profile killings of unarmed African-Americans at the hands of police and civilians, protests are mounting and debates intensifying. These events have left many people asking just how far we have really come since the days of Jim Crow—and the need for dialogue has never been more acute. In this timely lecture, Isabel Wilkerson addresses the persistence of racial injustice as a national challenge and what history can teach us as we work to resolve it.

The Warmth of Other Suns: The Epic Story of America's Great Migration

In her bestselling and award-winning masterwork, The Warmth of Other Suns, Isabel Wilkerson chronicles one of the greatest untold stories of American history: the decades-long migration of Black citizens who fled the South for northern and western cities in search of a better life. To this day we have barely understood the full impact of this movement that was driven not by one single leader, but by six million Americans seeking political asylum in their own country. This migration reshaped culture and politics, North and South, and set in motion the current racial challenges and disparities we now face as a country.

The Great Migration and Immigration

Immigration has become a more urgent topic in the U.S. and around the world. How do the Great Migration and immigration today resemble each other? Where do they intersect and how do they differ? What can we learn from the cautionary tale of six million Americans fleeing repression within the borders of their own country? In this compelling lecture, Isabel Wilkerson outlines why The Great Migration is ultimately the story of millions of Americans who became immigrants in their own country, all in an effort to be recognized as citizens.

Categories:

Bestselling Author Speakers

,

Black History Month Speakers

,

College + University Speakers

,

Commencement + Convocation Speakers

,

Company Reads Speakers

,

Diversity + Inclusion Speakers

,

First-Year Experience Speakers

,

Healthcare + Medicine Speakers

,

History Speakers

,

Journalist Speakers

,

Library + Community Reads Speakers

,

Pulitzer Prize-Winning Authors

,

Social Justice Speakers

,

TED Talks Speakers

Video

Praise

for Isabel Wilkerson

Isabel Wilkerson was a huge hit at our conference. She is a captivating story teller, bringing to life the history of the Great Migration in a moving, thought-provoking manner. The connection she made with our audience was evidenced by the standing ovation at the end of her talk as well as by the dozens of people who lined up to buy her book and talk to her about their own migration stories.

—

Council of State Governments

The event was not only a success in the number of books we sold; it was also great to see so many people completely enraptured with what she had to say.  She received a standing ovation at the conclusion.  I don't think I have ever witnessed that in my fifteen years doing these events.

—

Newport Beach Public Library

It was electrifying watching Isabel connect with the sold-out crowd at our Think & Drink event in Portland. Not only did she eloquently and powerfully share the story of the great migration and its effects that we see rippling through in our society today, she seemed to personally connect with audience members and trigger in them strong emotions. People felt blessed to be there, and inspired and empowered as they left.

Woman's City Club of Cincinnati (WCC) is coming off one of our greatest National Speaker forums thanks largely to Isabel Wilkerson. Her talk about and insight into the causes and effects of the great migration was very inspiring. Her presentation was intellectually stimulating and extremely well received by our guests (…) Several said this was the best forum they have been at (…) She spent quality time with each person, making them feel special and listening to their individual stories. All in all we are thrilled about last night and think we will have a hard time topping it next year.

—

Woman's City Club of Greater Cincinnati

She was fantastic and we had a blast! Sold out crowd – bursting at the seams (amazing energy in the air), hanging on her words (she was so compelling – brought many to tears), eloquent, engaging, and gracious. Nothing but superlatives.

—

Toledo-Lucas County Public Library

Ms. Wilkerson was terrific;  she was great with the students and her lecture moved and connected with the lecture audience in a way that we have rarely seen.  She talked seriously about serious matters in a way that was illuminating and thought provoking – she provided vocabulary that others will use as they continue the conversation within their own groups.  She was warm, gracious, and willing to be helpful and extend herself to others. It was one of the more racially mixed audiences as well, which was one of our goal.  The dinner guests enjoyed the opportunity to talk with her – everyone associated with her appearances here felt privileged.

—

University of Minnesota Libraries

, Minneapolis, MN

The Morehouse campus is simply buzzing from Isabel's lecture.  Students, faculty, staff, and administrators all attended and were impressed not only by her extensive research but also by her kindness and humility.  She reminded us all that the push for freedom continued long after slavery.

—

Morehouse College

, Atlanta, GA

It was a tremendous joy to host Isabel Wilkerson. Our campus family was so happy to have met her and to hear her speak. Everyone was personally touched by her body of work in a unique and special way. It will be an event that we will cherish in our memories for a long time – and I cannot wait to share with friends and members of my family.

—

Framingham State University

, Framingham, MA

Ms. Wilkerson's ability to connect with our audience was instantaneous and we were transfixed and moved by the stories of courage she shared with us.  Our audience was moved and uplifted and our event was an overwhelming success.

—

YWCA McLean County

, Bloomington, IL

Her program was phenomenal, without a doubt the best I have attended in my nearly 16 years working for this library.

—

Forsyth County Public Library

, Winston-Salem, NC

Isabel Wilkerson was perfect for the Oakland Public Library's National Library Week Author Event. She attracted more than 300 people to the event and her presentation kept the crowd in thrall.

—

Oakland Public Library

, Oakland, CA

Praise for Caste (Adapted for Young Adults)

Compelling and accessible for a younger generation energized to build a better world.

Praise for Caste

It is bracing to be reminded with such precision that our country was built through genocide and slavery. But Ms. Wilkerson has also provided a renewed way of understanding America's longest, fiercest trouble in all its complexity. Her book leaves me both grateful and hopeful. I gulped it down.

—

Tracy Kidder, Pulitzer Prize–winning author of

Mountains Beyond Mountains

Full of uncovered stories and persuasive writing . . . Opening up a new bank of language in a time of emboldened white supremacism may provide her readers with a new way of thinking and talking about social injustice. . . . A useful reminder to India's many upper-caste cosmopolitans . . . that dreams of resistance are just one part of the shared inheritance of the world's oldest democracy, and the world's largest.

—

Supriya Nair,

Mumbai Mirror

An expansive interrogation of racism, institutionalized inequality and injustice . . . This is an American reckoning and so it should be. . . . It is a painfully resonant book and could not have come at a more urgent time.

—

Fatima Bhutto,

The Guardian

[Caste] should be at the top of every American's reading list.

—

Jennifer Day,

Chicago Tribune

Should be required reading for generations to come . . . A significant work of social science, journalism, and history, Caste removes the tenuous language of racial animus and replaces it with a sturdier lexicon based on power relationships.

—

Joshunda Sanders,

The Boston Globe

Wilkerson's book is a powerful, illuminating and heartfelt account of how hierarchy reproduces itself, as well as a call to action for the difficult work of undoing it.

—

Kenneth W. Mack,

The Washington Post

Caste will spur readers to think and to feel in equal measure.

—

Kwame Anthony Appiah,

The New York Times Book Review

Caste draws heavily on the powerful mingling of narrative, research, and visionary, sweeping insight that made Wilkerson's The Warmth of Other Suns the definitive contemporary study of African Americans' twentieth-century Great Migration from the Jim Crow South to northern, midwestern, and western cities. It deepens the resonance of that book (a seemingly impossible feat) by digging more explicitly into the pervasive racial hierarchy that transcends region and time.

—

Steve Nathans-Kelly,

New York Journal of Books

Brave, clear and shatteringly honest in both approach and delivery . . . Extrapolating Wilkerson's ideas to contemporary America becomes an unsettling exercise that proves how right she is and how profoundly embedded into society the caste system is. . . . Her quest for answers frames everything and acts as the perfect delivery method for every explanation.

—

Gabino Iglesias,

San Francisco Chronicle

Magisterial . . . Her reporting is nimble and her sentences exquisite. But the real power of Caste lies tucked within the stories she strings together like pearls. . . . Caste roams wide and deep, lives and deaths vividly captured, haloed with piercing cultural critique. . . . Caste is a luminous read, bearing its own torch of righteous wrath in a diamond-hard prose that will be admired and studied by future generations of journalists.

—

Hamilton Cain,

Minneapolis Star Tribune

A transformative new framework through which to understand identity and injustice in America.

A surprising and arresting wide-angle reframing . . . Her epilogue feels like a prayer for a country in pain, offering new directions through prophetic language.

—

Bilal Qureshi,

The Washington Post

Magnificent . . . a trailblazing work on the birth of inequality . . . Caste offers a forward-facing vision. Bursting with insight and love, this book may well help save us.

Extraordinary . . . one of the most powerful nonfiction books I'd ever encountered . . . an instant American classic and almost certainly the keynote nonfiction book of the American century thus far. . . .Caste deepens our tragic sense of American history. It reads like watching the slow passing of a long and demented cortege. . . . It's a book that seeks to shatter a paralysis of will. It's a book that changes the weather inside a reader.

—

Dwight Garner,

The New York Times

It should be at the top of every American's reading list.

Wilkerson's deeply researched, exquisitely
written, and exceptionally timely investigation into
America's "shape-shifting, unspoken, race-based" caste system is as must-read as it gets. Drawing incisive parallels to the caste systems of India and Nazi Germany, Wilkerson debunks widespread
myths about U.S. history and reveals the steep price American society pays for limiting the potential of Black Americans.

This is a brilliant book, well timed in the face of a pandemic and police brutality that cleave along the lines of a caste system.

—

Booklist

, (Starred Review)

In this outstanding work of social history, [Wilkerson] explains how a rigid social order, or caste, is about power. This incisive work… is destined to become a classic, and is urgent, essential reading for all.

—

Library Journal

, (Starred Review)

A memorable, provocative book that exposes an American history in which few can take pride.

—

Kirkus,

(Starred Review)

This enthralling exposé deserves a wide and impassioned readership.

Like Martin Luther King, Jr. before her, Isabel Wilkerson has traveled the world to study the caste system and has returned to show us more clearly than ever before how caste is permanently embedded in the foundation and unseen structural beams of this old house called America. Isabel Wilkerson tells this story in prose that is so beautiful, the only reason to pause your reading is to catch your breath. You cannot understand America today without this book.

Praise for The Warmth of Other Suns

Not since Alex Haley's Roots has there been a history of equal literary quality where the writing surmounts the rhythmic soul of fiction, where the writer's voice sings a song of redemptive glory as true as Faulkner's southern cantatas.

—

The San Francisco Examiner

[A] magnificent, extensively researched study of the great migration… The drama, poignancy, and romance of a classic immigrant saga pervade this book, hold the reader in its grasp, and resonate long after the reading is done.

—

Publishers Weekly

(Starred Review)

A truly auspicious debut. . . . The author deftly intersperses [her characters'] stories with short vignettes about other individuals and consistently provides the bigger picture without interrupting the flow of the narrative…Wilkerson's focus on the personal aspect lends her book a markedly different, more accessible tone. Her powerful storytelling style, as well, gives this decades-spanning history a welcome novelistic flavor. An impressive take on the Great Migration.

—

Kirkus

(Starred Review)

The Warmth of Other Suns is a beautifully written book that, once begun, is nearly impossible to put aside. It is an unforgettable combination of tragedy and inspiration, and gripping subject matter and characters in a writing style that grabs the reader on Page 1 and never let's go. . . . Woven into the tapestry of [three individuals] lives, in prose that is sweet to savor, Wilkerson tells the larger story, the general situation of life in the South for blacks. . . . If you read one only one book about history this year, read this. If you read only one book about African Americans this year, read this. If you read only one book this year, read this.

—

The Free Lance Star, Fredericksburg, Va.

The Warmth of Other Suns is a beautifully written, in-depth analysis of what Wilkerson calls "one of the most underreported stories of the 20th century. . . A masterpiece that sheds light on a significant development in our nation's history.

—

The San Jose Mercury News

[A] sweeping history of the Great Migration. . . . The Warmth of Other Suns builds upon such purely academic works to make the migrant experience both accessible and emotionally compelling.

Isabel Wilkerson's majestic The Warmth of Other Suns shows that not everyone bloomed, but the migrants—Wilkerson prefers to think of them as domestic immigrants—remade the entire country, North and South. It's a monumental job of writing and reporting that lives up to its subtitle: The Epic Story of America's Great Migration.

An astonishing work. . . . Isabel Wilkerson delivers! . . . With the precision of a surgeon, Wilkerson illuminates the stories of bold, faceless African-Americans who transformed cities and industries with their hard work and determination to provide their children with better lives.

[An] indelible and compulsively readable portrait of race, class, and politics in 20th-century America. History is rarely distilled so finely.

Scholarly but very readable, this book, for all its rigor, is so absorbing, it should come with a caveat: Pick it up only when you can lose yourself entirely.

[An] extraordinary and evocative work.

One of the most lyrical and important books of the season.

—

David Shribman,

Boston Globe

The Warmth of Other Suns is epic in its reach and in its structure. Told in a voice that echoes the magic cadences of Toni Morrison or the folk wisdom of Zora Neale Hurston's collected oral histories, Wilkerson's book pulls not just the expanse of the migration into focus but its overall impact on politics, literature, music, sports — in the nation and the world.

—

Lynell George,

Los Angeles Times

[A] deeply affecting, finely crafted and heroic book. . . .Wilkerson has taken on one of the most important demographic upheavals of the past century—a phenomenon whose dimensions and significance have eluded many a scholar—and told it through the lives of three people no one has ever heard of….This is narrative nonfiction, lyrical and tragic and fatalist. The story exposes; the story moves; the story ends. What Wilkerson urges, finally, isn't argument at all; it's compassion. Hush, and listen.

—

Jill Lepore,

The New Yorker

[A] massive and masterly account of the Great Migration….A narrative epic rigorous enough to impress all but the crankiest of scholars, yet so immensely readable as to land the author a future place on Oprah's couch.

—

David Oshinsky,

The New York Times Book Review

(Cover Review)

The Warmth of Other Suns is a brilliant and stirring epic, the first book to cover the full half-century of the Great Migration… Wilkerson combines impressive research…with great narrative and literary power. Ms. Wilkerson does for the Great Migration what John Steinbeck did for the Okies in his fiction masterpiece, The Grapes of Wrath; she humanizes history, giving it emotional and psychological depth.

—

John Stauffer,

Wall Street Journal

A landmark piece of nonfiction . . . sure to hold many surprises for readers of any race or experience….A mesmerizing book that warrants comparison to The Promised Land, Nicholas Lemann's study of the Great Migration's early phase, and Common Ground, J. Anthony Lukas's great, close-range look at racial strife in Boston….[Wilkerson's] closeness with, and profound affection for, her subjects reflect her deep immersion in their stories and allow the reader to share that connection.

—

Janet Maslin,

The New York Times

Profound, necessary and an absolute delight to read.

I love this book. It's one of the most memorable books I've ever read or ever owned...proudly owned. Anyone interested in the how and why of American history should pick up this wonderful book. From its very beginning, the United States has had as a principle subtheme: that of race. And in this masterful work, Isabel Wilkerson weaves together the intimate stories of three different people and makes them universal. Through oral history, thoughtful analysis, and her own experience, Wilkerson tells one of the great untold stories of American history.

Not since Alex Haley's Roots has there been a history of equal literary quality where the writing surmounts the rhythmic soul of fiction, where the writer's voice sings a song of redemptive glory as true as Faulkner's southern cantatas

—

The San Francisco Examiner

The Warmth of Other Suns is epic in its reach and in its structure. Told in a voice that echoes the magic cadences of Toni Morrison or the folk wisdom of Zora Neale Hurston's collected oral histories, Wilkerson's book pulls not just the expanse of the migration into focus but its overall impact on politics, literature, music, sports — in the nation and the world…. What she's done with these oral histories is stow memory in amber.

Wilkerson has created a brilliant and innovative paradox: the intimate epic. At its smallest scale, this towering work rests on a trio of unforgettable biographies, lives as humble as they were heroic… In different decades and for different reasons they headed north and west, along with millions of fellow travelers. . . In powerful, lyrical prose that combines the historian's rigor with the novelist's empathy, Wilkerson's book changes our understanding of the Great Migration and indeed of the modern United States.

—

Judges, The Mark Lynton History Prize, Columbia University and Harvard University

Books

by Isabel Wilkerson

Media

About Isabel Wilkerson
Featured Title
Caste
Oprah's Book Club
"Caste deepens our tragic sense of American history. It reads like watching the slow passing of a long and demented cortege. In its suggestion that we need something akin to South Africa's Truth and Reconciliation Commission, her book points the way toward an alleviation of alienation. It's a book that seeks to shatter a paralysis of will. It's a book that changes the weather inside a reader." - The New York Times
Similar Speakers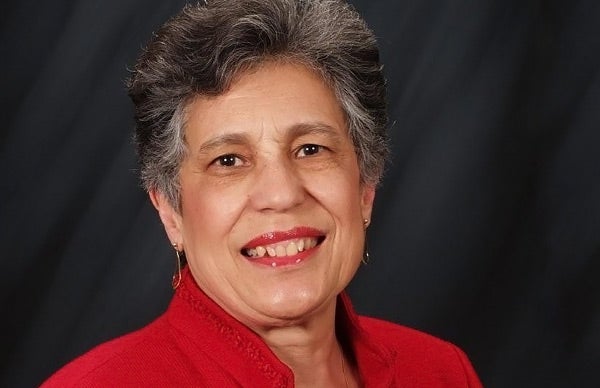 Youngest of the Little Rock Nine, civil rights advocate, National Women's Hall of Fame inductee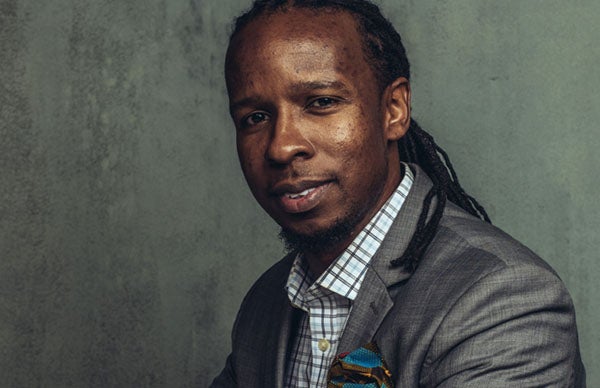 National Book Award-winning historian and New York Times-bestselling author of How to Be an Antiracist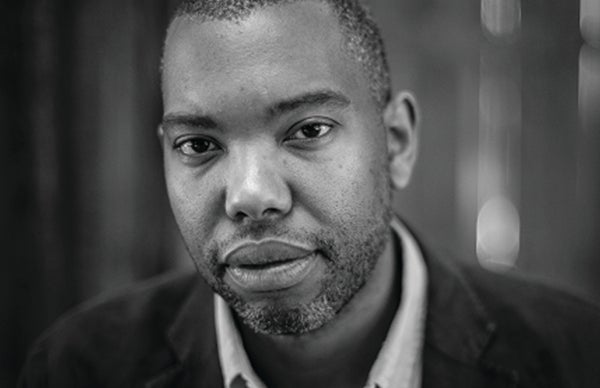 #1 New York Times bestselling author of Between the World and Me and The Water Dancer