As we look ahead to Hispanic & Latine Heritage Month—which runs annually from September 15th through October 15th—we are honored to spotlight these storytellers, scholars, and journalists who offer critical context for Latinx identity in all its facets. Their talks inspire audiences with thorough analysis and moving anecdotes of heritage, community, and personhood.
Kali Fajardo-Anstine is an author and National Book Award Finalist. Her debut story collection, Sabrina & Corina, made waves in the literary community for its honest, provocative look at life in the American West for women of Latina and Indigenous descent. Drawing from her Southern Colorado heritage and life experiences living across the American West, Fajardo-Anstine's writing and lectures reflect her own heritage as a Coloradan Chicana with roots in Indigenous, Latina, and Filipino cultures. In rousing talks that challenge the status quo, Fajardo-Anstine puts intersectional Chicana narratives at the center, highlights the importance of identity, and breaks down her approach to the craft of writing.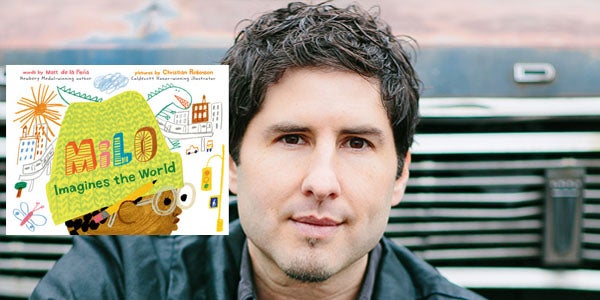 Matt de la Peña is a New York Times-bestselling author who has received numerous accolades for his young adult novels and picture books, including the prestigious Newbery Medal. His books include The Last Stop on Market Street, Love, and Ball Don't Lie, among many others. Whether introducing young audiences to the joys of storytelling or telling his own inspiring story that took him from a reluctant reader to a celebrated author, he leaves his audiences with a greater appreciation for the power that literature can have on individuals and communities alike.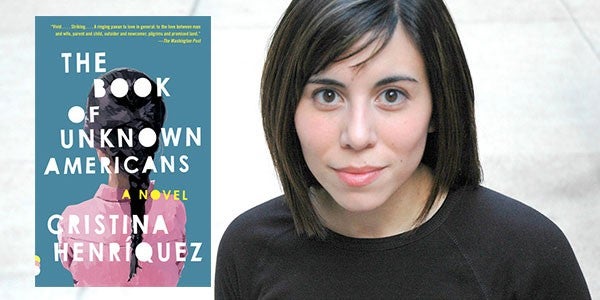 Cristina Henríquez is the author of the widely acclaimed novel The Book of Unknown Americans, an affecting portrait of an immigrant community brimming with vivid characters whose lives reveal unexpected truths about the breadth of the immigrant experience. Inspired by her own family and community, Henríquez is committed to putting a human face to immigration stories. She encourages audiences to understand the courage and value of those who have crossed borders in pursuit of a new life.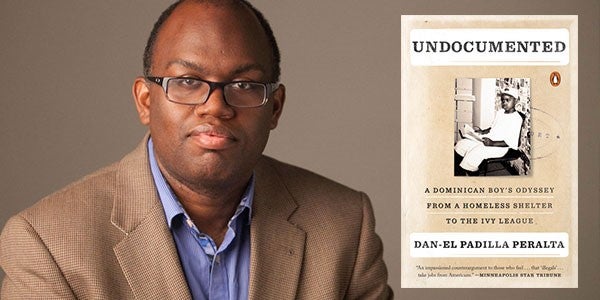 Dan-el Padilla Peralta came to the United States from the Dominican Republic with his family in 1989 hoping to achieve the American dream, but their life in the US was rife with obstacles. In his memoir Undocumented, Peralta chronicles his journey from New York City homeless shelters to the top of his class at Princeton, and offers an honest and inspiring glimpse of the Latinx-American immigrant experience. Peralta was profiled in the New York Times for his work confronting the entanglement of classic literature with white supremacy, as well as how he is meaningfully changing the way the subject is taught. Peralta's essential talks address the history of immigration and reveal his own inspiring odyssey to the Ivy League.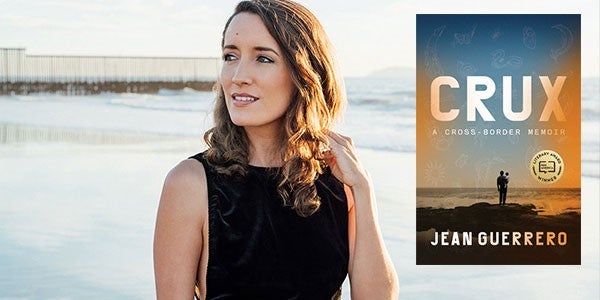 Jean Guerrero is an Emmy Award-winning journalist whose incisive investigations question our assumptions about who crosses the US-Mexican border—and why. Crux, her debut memoir, tells the story of Guerrero's quest to understand her father, an immigrant who moved across three continents while struggling with mental illness and addiction. In moving presentations, she blends firsthand journalism and current events with deeply personal reflections and advice for aspiring reporters.
Contact us for more information about speakers for Hispanic & Latine Heritage Month.