Add speaker
Remove speaker
Speaker added
Carlos Andrés Gómez
Iconic performer and author of Man Up: Reimagining Modern Manhood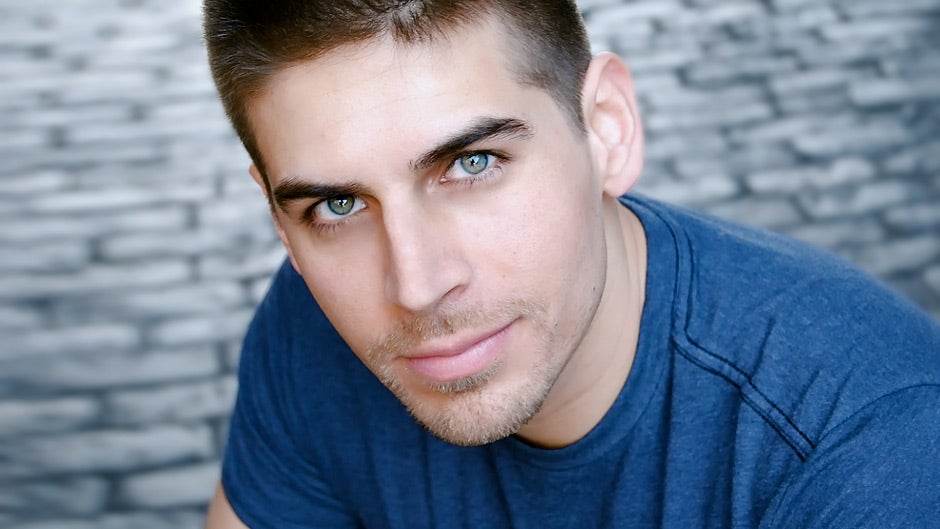 Play Video
Photo credit: Billy Bustamante
Carlos Andrés Gómez, spoken word poet and author of the coming-of-age memoir Man Up: Reimagining Modern Manhood headlines festivals worldwide, tackling true masculinity, ending youth violence, and building self-esteem. The Pushcart Prize nominee is also the co-star of Spike Lee-s Inside Man and a performer on HBO's Russell Simmons Presents Def Poetry.
About

Carlos Andrés Gómez

Carlos Andrés Gómez is an iconic performer and author of the coming-of-age memoir Man Up: Reimagining Modern Manhood.  Nominated for the Pushcart Prize and named Artist of the Year at the 2009 Promoting Outstanding Writers Awards, he co-stars in Spike Lee's #1 movie Inside Man with Denzel Washington, Jodie Foster, and Clive Owen and appears on the sixth season of HBO's Russell Simmons Presents Def Poetry.  He has headlined festivals all over the world, including South Africa, Ireland, Spain, Canada, and the U.K., most recently, as Guest of Honor at the Berlin International Literature Festival in Germany.

A former social worker and inner-city public school teacher, he grew up the child of a United Nations diplomat and indigenous rights' advocate – moving twelve times before graduating high school while living in four countries.  He has lectured and performed at over 200 colleges and universities, given a dozen keynote addresses, and facilitated countless workshops.  He continues to tour the globe.

Most recently, Gomez has collaborated with award-winning musician John Legend on a project to further Gomez's passion for helping young men break down their notions of masculinity and understand the way that gender stereotypes impact them. The "Senior Orientation Program" has Gomez and Legend mentoring high-school-age young men around the country and helping them to develop themselves artistically, culminating in their performances.

"Powerful and tear-jerking…a mind-blowing, perspective-changing experience."
–Shannon Busta, Cord Weekly (Canada)

"***** (5/5 stars) – Gómez lays himself bare…a quarter of the audience shed tears yet the show was uplifting."
–Bernie Greenwood, Hairline Magazine (United Kingdom)

"Carlos Andrés Gómez is one of the most compelling voices of our generation… [He] captivates his listener with a profound use of cadence and imagery… Raw, entertaining, and empowering."
–Imani Woomera, Slam Africa (Kenya)

"Carlos Andrés Gómez is a truth-telling visionary."
–Sarah Higginbotham, Brass Magazine (United States)

"Gómez's performance is part classic artiste and part lyrical prophet. Think Keats, meets Bob Marley meets Tupac Shakur."
–Searlina Bodden, Caymanian Compass (Cayman Islands)

Speaking

Topics

MAN UP! Redefining What it Means to Be a Man

What does it mean to be a man? What is a "good man"? These and other pivotal questions are grappled with, using lessons and anecdotes from Carlos' coming-of-age memoir Man Up, in this captivating, funny, interactive, performance-infused lecture.

Stand Up, Speak Out: Ending Bullying, Violence, & Homophobia

On the heels of a string of teen suicides, both bullying and youth violence have become hot-button issues of our day. Many of those commonly targeted have been singled out because of their sexuality or another social identifier out of their control. This lecture reveals strategies and real-life examples of how to constructively confront, diffuse, and, ultimately, stop these vicious trends.

Distinctly Beautiful: Self-Esteem & Finding Your Voice

Inspired by the Distinctly Beautiful writing exercise Carlos would assign to his students, audience members will be challenged and encouraged to fully embrace who they are. Using examples from his own life, Carlos offers up strategies for how audience members might recognize their innate power and beauty and start on the path towards carving out their unique voice – whether that be for writing, public speaking, or, simply, life.

The Gift of Fear: Using Anxiety as Fuel for Greatness

No one likes to be afraid or uncomfortable. It is only natural for a person to avoid fear and anxiety at all costs. But is it always useful to your growth as a human being? Using his own experiences as a road map, Carlos shares his story of learning to "embrace the fear and use it" – from growing up as a self-described "scaredy cat" as a child to an adult invigorated by the constant seeking out of that which frightens him most.

Forgiveness: The Cycle Ends Here

How do we break a destructive cycle? Whether it be negativity, conflict, hatred, violence, abuse, grief – Carlos draws on his experiences as an outreach worker and substance abuse counselor in New York City, working with pimps, drug dealers, gang members, and sexually-exploited adolescents, to help sketch out a path towards healing. He also shares intimate, revealing lessons from his own journey, confronting loss and divorce, and how forgiveness, ultimately, saved his life.

Breaking the Divide: Race, Class, Gender, Sexuality, & Beyond

How do we have an authentic and complex conversation about that which divides us? Carlos engages the audience in an interactive session that explores the ways we both share common ground and remain fragmented from each other, confronting the candid exchanges and overlooked experiences that shape how we live. By the end, audience members build a unique bond, having cultivated a greater empathy and understanding of each other.

Video

Praise

for Carlos Andrés Gómez

Books

by Carlos Andrés Gómez

Media

About Carlos Andrés Gómez
212 572-2013

Carlos Andrés Gómez travels from New York, NY
Featured Title
Man Up
"Carlos Andrés Gómez does not claim to have all the answers, but that's what's great about this book. He addresses the preconceived notions of manhood and masculinity that most people go their entire lives never questioning. Man Up is the result of a thoughtfully examined life; a book that will make us all more enlightened." – Hill Harper, author of Letters to a Young Brother
Similar Speakers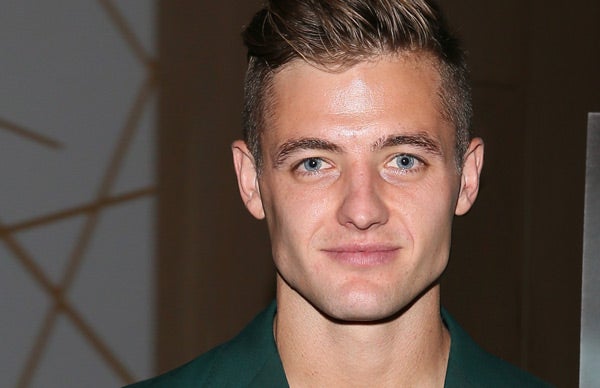 Retired LA Galaxy Star and LGBTQ Advocate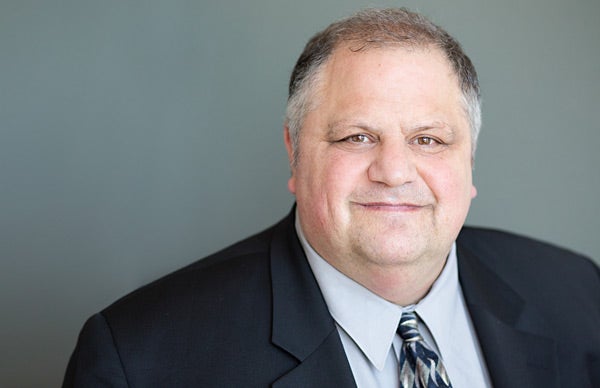 Award-winning science writer and New York Times-bestselling author of NeuroTribes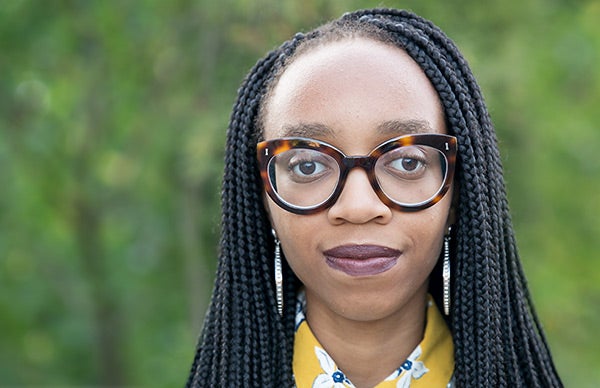 Feminist activist and editor of Can We All Be Feminists?