With a tidal wave of discriminatory legislation sweeping the nation—including the passage of Florida's "Don't Say Gay" bill—it is especially crucial for schools, organizations, and other institutions to show their support for inclusivity, freedom, and human rights. These LGBTQIA+ speakers fight back on and off the page by sharing their stories of activism, self-discovery, and self-expression. Celebrate Pride in June and all year round with unforgettable talks that honor all that the queer community has overcome, while addressing the battles ahead.
---
Author of the bestselling memoir Boy Erased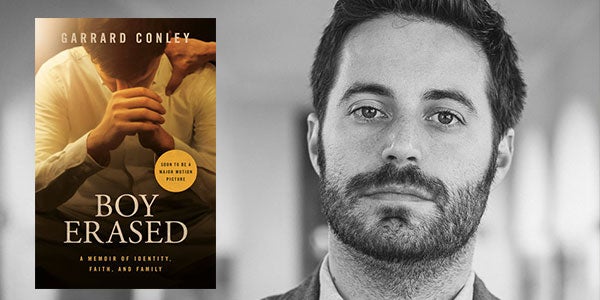 Boy Erased, Garrard Conley's courageous memoir about the abusive "conversion therapy" he endured after his family learned about his sexuality, has been celebrated by audiences world-wide and was adapted into an acclaimed and Golden Globe-nominated film. Conley's story of survival, faith, and forgiveness has touched thousands and reignited the urgent conversation around the irreparable damage caused by conversion therapy. An accomplished and inspiring speaker, Conley speaks on compassion, the therapeutic benefits of writing, and the complex issues surrounding the American South.
---
Delaware State Senator, LGBTQIA+ activist, and spokesperson for the Human Rights Campaign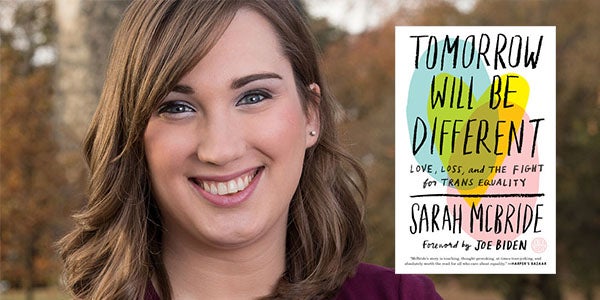 A longtime political activist and one of the most prominent advocates for transgender equality and rights, Sarah McBride made history as the first openly transgender person to address a national political convention during the 2016 Democratic National Convention. Now, Delaware State Senator Sarah McBride is the first trans person to hold this, or any, state senate position in the United States. As a spokesperson for the Human Rights Campaign, the nation's largestLGBTQIA+ advocacy organization, McBride fights for progressive legislation and initiatives on behalf of transgender Americans and LGBTQIA+ individuals around the world. Her touching memoir, Tomorrow Will Be Different, is a history of her activism and the profoundly personal experiences that continue to motivate her work.
---
Creator of Son of Baldwin and author of the instant New York Times bestselling novel, The Prophets

Robert Jones, Jr. leads and participates in vital conversations on the Black Lives Matter movement, racism, literature, and politics. His instant New York Times-bestselling debut novel, The Prophets, is an ambitious, imaginative, and important tale of Black queerness through history. In his personable and engaging talks, Jones speaks about his experiences as a Black queer writer in a white supremacist, capitalist, and patriarchal society.
---
Author of the bestselling memoir She's Not There and celebrated LGBTQIA+ activist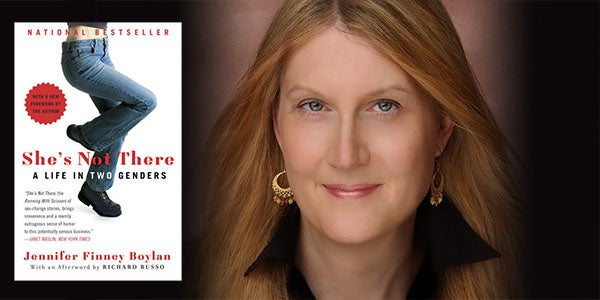 Jennifer Finney Boylan is the author of the critically acclaimed breakthrough bestseller She's Not There: A Life in Two Genders, one of the first bestselling works by a transgender American. An activist for LGBTQIA+ people, and transgender men and women in particular, Boylan opens up engaging and thoughtful conversations about gender and society. She touches upon Transgender 101 (a brief overview of the wide range of gender expression), and then moves outward to address the embracing of diversity in its many forms.
---
Poet and author of On Earth We're Briefly Gorgeous and Time is a Mother
Ocean Vuong is an award-winning poet and the critically acclaimed author of the novel, On Earth We're Briefly Gorgeous. Adored by the literary community and college campuses alike, Vuong's stunning lectures are thoughtful and engaging meditations on family, first loves, and the redemptive power of storytelling. He asks audiences to consider the value of silence in the creative process and the unique power of marginalized voices.
---
Travel writer, environmental advocate, adventurer, and memoirist

---
 Contact us for more information on speakers for Pride Month.