Add speaker
Remove speaker
Speaker added
Dani Shapiro
Bestselling author of Hourglass and Inheritance, host of the Family Secrets podcast.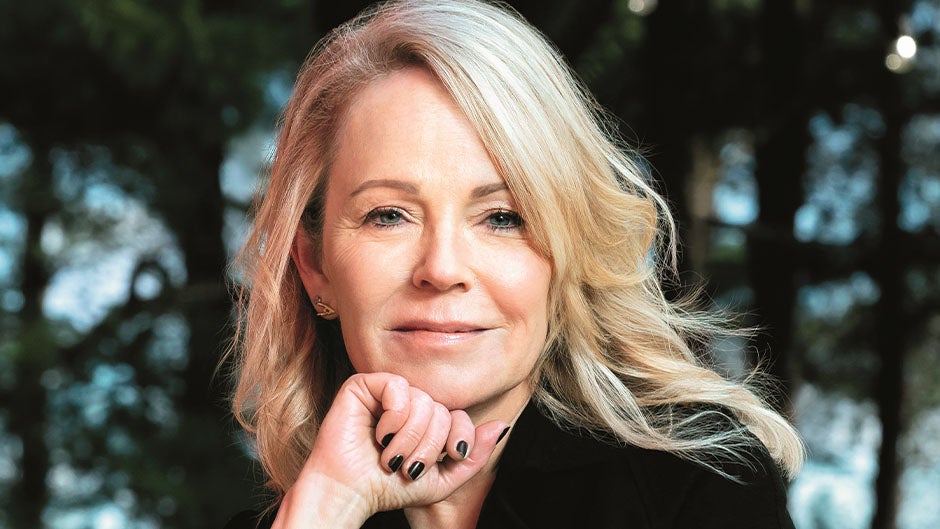 Play Video
Photo Credit: Beowulf Sheehan
Dani Shapiro is the bestselling author of five memoirs, Inheritance, Hourglass, Still Writing, Devotion, and Slow Motion, and five novels including Black & White and Family History. Her books span diverse subjects from her tumultuous upbringing in an Orthodox Jewish community to her explorations of spirituality and the nature of our deepest relationships. An extraordinary writer and sought-after speaker, her intimate talks give audiences a glimpse into her creative process and ask important questions about meaning, identity, and personhood. Shapiro can currently be heard on the popular Family Secrets podcast.
About

Dani Shapiro

The bestselling author of five memoirs and five novels, Dani Shapiro's artful, intensely emotional works have spanned subjects from Jewish culture and spirituality to grief and the nature of our most profound relationships. Her riveting works and thoughtful talks have inspired countless aspiring writers to "excavate their inner worlds" in order to discover their voices.

In the spring of 2016, Shapiro received the stunning news through a genealogy website that her father was not her biological father. Her newest memoir, the instant New York Times bestseller Inheritance, captures her urgent quest to unlock the story of her own identity, a story that had been scrupulously hidden from her for more than fifty years while she wrote on themes of identity and family history.

Inheritance is a book for our extraordinary times, in which science and technology have outpaced not only medical ethics, but the capacities of the human heart to contend with the consequences of what we discover. The publication of Inheritance inspired Dani Shapiro's hit podcast, Family Secrets, which allows anonymous speakers to reveal the hidden stories that have changed their own families. Inheritance also won the National Jewish Book Award for autobiography and memoir.

Dani Shapiro's latest novel, Signal Fires, follows two families, who are forever connected after a horrible tragedy occurs, across decades. More than a decade in the making, Shapiro describes this riveting masterpiece as "my most personal book…like a kind of imprint of my soul." Signal Fires was Time Magazines' 10 Best Fiction Books of 2022, Maureen Corrigan's Top Ten favorite books of 2022 for "Fresh Air", Real Simple's Best Books of 2022, Amazon's Best Books of 2022, and the Washington Post's Best Fiction Books of 2022.

A sought-after speaker, Dani Shapiro lectures on writing, craft, and identity. In 2013, Oprah invited Shapiro onto her SuperSoul Sunday program to for an hour-long conversation around her introspective, philosophical, and brutally honest writing, and a spiritual wake-up call that compelled her to confront her uncertainty with her faith and sparked a search for meaning.

Shapiro's controversial essays on social media are taught in many universities, along with her book, Still Writing, a searching meditation on the artistic process. Shapiro's work has appeared in numerous publications including the New Yorker, Salon, n+1, Tin House, and Elle, and has been widely anthologized. She regularly contributes to the New York Times Book Review. A portion of Slow Motion was broadcast on This American Life.

Along with teaching writing workshops around the world, Dani Shapiro has taught in the writing programs at Columbia, New York University, and Wesleyan University. She is the co-founder of the Sirenland Writers Conference in Positano, Italy. Shapiro lives with her family in Litchfield County, Connecticut.

Speaking

Topics

Secrets in our DNA

What makes a person a person? What combination of heredity and environment, nature and nurture, shapes our lives and forms our identity? After a lifetime spent writing fiction and memoir about the corrosive power of secrets within families, Dani Shapiro stumbled upon a massive family secret of her own: her beloved father was not her father. As she writes in Inheritance: "I always knew there was a secret. What I didn't know: the secret was me." This lecture delves into Shapiro's own detective story as she discovers a radically different truth than the one she had known, and shines a spotlight on the complex, ethical ramifications of this moment in history, during which science and technology have outpaced the human heart's capacity to contend with what we may discover.

Medical Ethics

In 2016, at age 54, Dani Shapiro learned from a consumer DNA testing kit that she had been secretly conceived through donor insemination at a time when the practice was nascent, and almost entirely unregulated. Thus began the urgent investigation of her own identity. Drawing on this profoundly life-altering experience—as well as her subsequent deep-dive into researching the history of genetics and artificial insemination—Shapiro mines from the depths of her shocking personal discovery to discuss and examine the broader implications for the scientific and medical communities—and for us all—in a time when secrecy is no longer possible and when technological advancement has outpaced our ethical frameworks.

Are You Jewish?

Dani Shapiro has spoken to hundreds of Jewish audiences throughout her career. Descended from an illustrious Orthodox family and raised Observant, Shapiro has always contended, nonetheless, with a strange and discomfiting disconnect. As an infant, she was the iconic Beechnut baby. As a little girl, she was on the Kodak Christmas Poster. Every day, she heard that she didn't look Jewish. She grew up feeling at once connected to her ancestry, and yet also not quite belonging. After making a shocking discovery about her biological paternity, Shapiro learned that indeed she is half-Jewish. In this lecture, she delves into what this revelation means to her and explores the true locus of her Jewishness.

Family Secrets and Purposeful Storytelling

We all carry stories within us. Sometimes we're aware of those stories – our well-honed narratives – and sometimes we aren't. But we always move toward what obsesses us, what we are unable to articulate until we follow the line of words. And once we've identified what is creatively challenging and thrilling, we must learn to lean into it. This lecture is about finding a voice – in the words of Dolly Parton, to "Find out who you are, and then do it on purpose." Exploring the themes that have animated her careers as a novelist, memoirist, screenwriter, and now as the host of the hit Family Secrets podcast, Dani Shapiro discusses how purposeful storytelling has become the backbone of her life.

Video

Praise

for Dani Shapiro

Books

by Dani Shapiro

Media

About Dani Shapiro
212 572-2013

Dani Shapiro travels from Litchfield County, Connecticut
Featured Title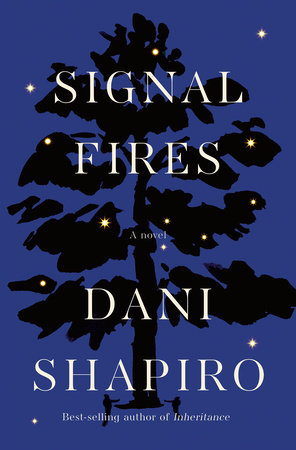 Signal Fires
From the best-selling author of Inheritance, a gripping new novel about two families bound together across generations by an unspeakable tragedy.
"Signal Fires is an urgent and compassionate meditation on memory, time, and space. Shapiro has created a world that's as wrenching as it is wondrous." —Ruth Ozeki
Similar Speakers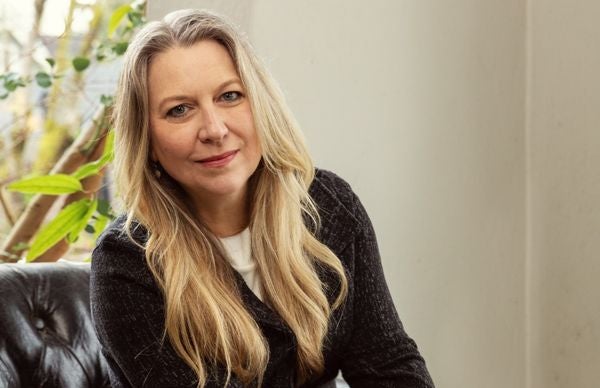 Author of the #1 New York Times-bestselling memoir Wild and "Dear Sugar" columnist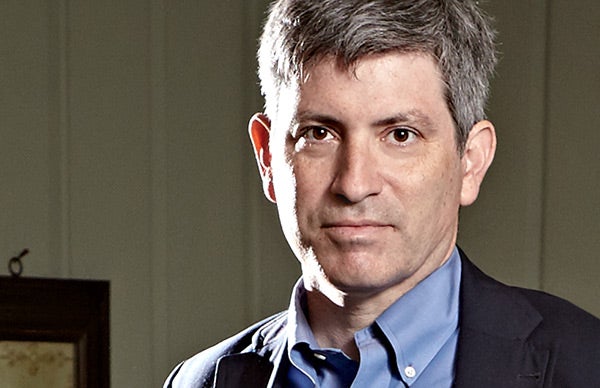 New York Times columnist and award-winning science journalist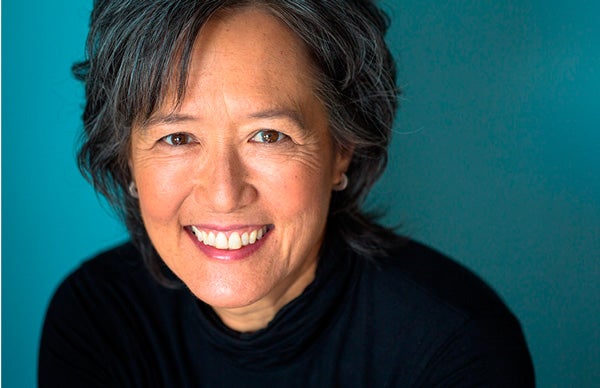 Filmmaker, novelist, and Zen Buddhist priest