Add speaker
Remove speaker
Speaker added
Cheryl Strayed
Author of the #1 New York Times bestselling memoir Wild and "Dear Sugar" columnist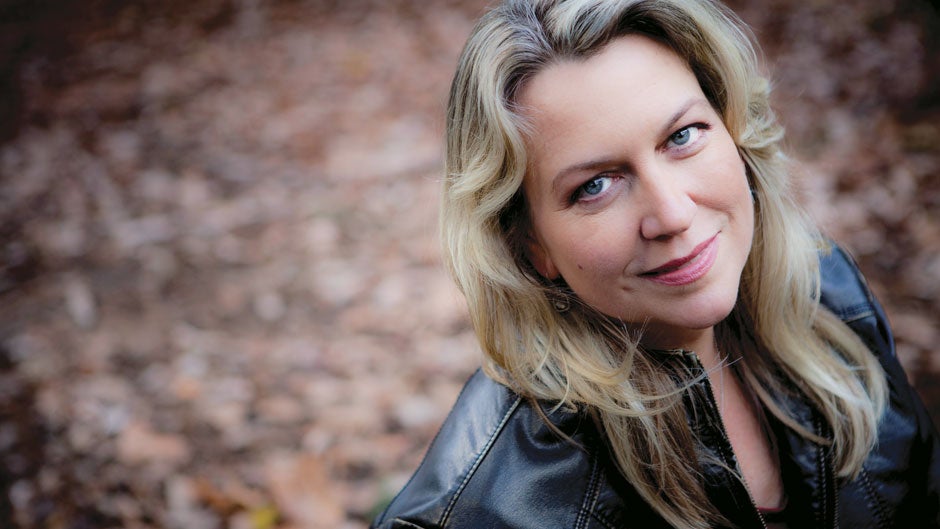 "
Trusting yourself means living out what you already know to be true.
"
Play Video
Photo credit: Joni Kabana
After a 1,000-mile trek on the Pacific Crest Trail, Cheryl Strayed has a story to tell. She is the author of the #1 New York Times bestselling memoir Wild (released as a movie in 2014), who tells her own tale of loss and recovery with grit and humor. She is also the voice behind The Rumpus's popular "Dear Sugar" column.
About

Cheryl Strayed

Cheryl Strayed is the author of the #1 New York Times bestselling memoir Wild. At age 22, Strayed found herself shattered by two major life events: her mother's sudden death from cancer and the end of her young marriage. After hitting rock bottom, Strayed decided to confront her emotional pain by trekking over 1,000 miles along the Pacific Crest Trail. Wild tells the amateur hiker's tale, peppered with the colorful characters she encounters along the way, as she struggles to find inner peace and stability. Cheryl's story inspired Oprah Winfrey to revive her tremendously popular book club, with Wild as its inaugural selection for the launch of Oprah's Book Club 2.0. The story also inspired producer and actress Reese Witherspoon to bring Wild to the big screen in 2014.

Cheryl's personal struggles and story of survival motivate and inspire crowds. She is a dynamic speaker, and her moving rhetoric resonates with audiences of all sizes.

Strayed is also the author of The New York Times bestseller Tiny Beautiful Things, a collection of her widely popular Dear Sugar columns forTheRumpus.net, and the critically acclaimed novel Torch, a finalist for the Great Lakes Book Award. Her writing has appeared in The Best American Essays, The New York Times Magazine, The Washington Post Magazine, Vogue, Allure, The Missouri Review, Creative Nonfiction, The Sun and elsewhere. Her books have been translated into 26 languages around the world.

Cheryl Strayed holds an MFA in fiction writing from Syracuse University and a bachelor's degree from the University of Minnesota. She is a founding member of VIDA: Women in Literary Arts, and serves on its board of directors.

Speaking

Topics

A Wild Life

In her memoir Wild Cheryl Strayed describes the sometimes harrowing, other times hilarious stories behind her solo wilderness trek on the Pacific Crest Trail and the personal journey that led her there. In this talk, Strayed will discuss what she learned about how we bear the unbearable, how we move from grief and anger to acceptance, and how we keep walking even when it seems impossible to stand.

The Sweet Life: Stories from "Dear Sugar"

In 2012, Cheryl Strayed revealed that she was the voice behind the popular (and unorthodox) online advice column "Dear Sugar" on TheRumpus.net. In this talk, Strayed will share stories about what she's learned in the course of encouraging readers to live large, love hard, and be brave enough to break their own hearts.

Rules to Write By

In this lecture about the less-craft oriented elements of writing, Cheryl Strayed will share the "rules" and practices she's learned to live by and rely upon as a writer—from how to write with guts to keeping the faith when it seems all has failed.

Video

Praise

for Cheryl Strayed

Our evening with Cheryl Strayed was transcendent. We had people that had driven over a hundred miles to be there. Many from the audience came up to me afterwards filled with gratitude for her words and for her presence. She inspired us all, and it is an evening none are soon to forget. The generosity, beauty, and humanity found in Cheryl Strayed's prose were echoed in every interaction she had—whether speaking to hundreds or chatting with one. A beautiful night!

Gracious, down-to-earth, hilarious, and inspiring: Cheryl Strayed is a DREAM keynote speaker. Her themes connect with any audience, and her personality makes her seem like everybody's best friend. You'll have a hard time finding a better conference speaker.

Cheryl was incredibly well received and was exactly what we'd hoped and more. All were engaged and I loved the way she made the Q&A feel such a key part of the program – it really connected with the audience.

—

CoreNet Global Northern California Chapter

Cheryl charmed all of us: the adventure-seekers, the Library lovers, and the 'Dear Sugar' devotees alike. We had guests from all over Connecticut, New York, and New Jersey make the trek to see Cheryl. We can't say it enough, but she truly set the bar for an exquisite Novel Tea; this is going to be difficult to top!

Cheryl is one of the most personable people I've come across, and this was echoed by everyone I spoke with who attended both events.  She was able to adapt her discussion to be relevant, and to reach each person in the audience on some level.  She is funny, witty, and charming. I cannot say enough about her as a person, and as a keynote speaker.

—

Dave delaChevrotiere

, IIDA NC Leaders Breakfast Chairperson

Cheryl was amazing! Her remarks were absolutely perfect for the audience. She beautifully tied in her life, work, journey and discoveries with our mission and endorsed the value of our work in front of 1,000 of our civic leaders. You truly could have heard a pin drop when she finished – quickly followed by roaring applause and a standing ovation! We feel so fortunate that she shared her time with us. It was an amazingly successful event.

—

Legacy Parks Foundation

Our guests absolutely loved Cheryl's speech. You could hear a pin drop in the tent, she had total control of people's attention. In the 10 years that I have been doing this, I have never seen such rapture. She was funny, emotional, an amazing storyteller and really conveyed a sense of authenticity. I also really appreciated how thoughtful she was about the inclusion of Jumpstart's work in her speech, she even referenced some of the comments made by our emcee that night, Jumpstart's President & CEO Naila Bolus. This also made an impression on our guests because several of them commented on how her speech was well aligned with our mission.

Cheryl's event was a huge, huge success. It was truly amazing. She was gracious, funny, inspiring, and generous with the students at the school visit and with her fans that evening. It was one of the best nights we've hosted in a long, long time. Truly a special evening

—

Seattle Arts and Lectures

Cheryl was one of the best speakers I have ever seen at Stanford or anywhere else, and this was something I heard again and again from faculty, deans, and students for many days. What struck people the most, especially students, was the combination of smarts and genuine, disarming warmth. What struck me most was how she elevated the whole room, and as corny as this might sound, it felt by the end of the evening that we had all received a blessing, in that old sense of an authorization and empowerment.

Cheryl's presentation was extremely well-received, and quite a number of attendees lined up at the audience microphones for the Q&A period. In addition to questions about Wild, many thanked her for coming and commented on her other books as well. Several made reference to Tiny Beautiful Things and her Dear Sugar columns, and asked when the columns might return. One audience member even commented how Cheryl's book had helped her cope with the loss of her own mother. Cheryl was very gracious to all who approached her, and accommodated all who wanted books signed, both during our reception and on stage afterward. We would definitely recommend her to any other organization seeking a similar presentation.

—

Assistance League of Salem

What an absolute delight it was hosting Cheryl at our college. She couldn't have been classier – she made the students feel completely at ease even though they were meeting their 'idol.' She was warm, compassionate, articulate and really listened to them. And of course the public interview and book signing was a huge success. Cheryl stayed until the very last person in the line got his book signed and even gave everyone a hug before she got back in her car.

Our event with Cheryl Strayed was beyond words—AMAZING! She was incredibly kind, genuine, authentic, and caring. We are so very grateful that she was willing to share her personal journey with our community of learners. She touched so many lives today—beyond what she will probably understand. What she shared was such a gift. I couldn't be more happy with hosting her on campus.

The event could not have been better. It was everything I'd hoped for and more, and apparently, the audience thought so too. All of the evaluations gave the event the rating of 'excellent'. The house was completely full. Cheryl had the audience absolutely captivated. You could have heard a pin drop. She was disarmingly honest, funny, personable, enlightening, charming, and amazingly gracious. I would recommend her as a speaker in a heartbeat.

—

Oregon City Public Library

The event was beyond successful. The retreat participants were practically floating on air as they loaded onto the buses on Sunday to go home. Much of the success of the retreat can be directly attributed to Cheryl, who gave her all during her stay. Her keynote lecture was very well thought out and inspiring. The next day many people reported to me that it had far exceeded their already high expectations.

—

Wild Mountain Memoir Retreat

Praise for Brave Enough

A short, taut, Swiss Army knife [book] of quotations, one that applies to deciding whether to have a third doughnut or an extramarital affair, make a mean-spirited joke—or get up from the desk before a book review is finished. Cheryl Strayed is a tough-love truth-teller. In the introduction she writes that a good quote can provide in a sentence or two 'a clear eyed perspective, or a swift kick in the pants.' Hers do both. Brave Enough amount[s] to a galvanizing call to be bigger, bolder, more generous. We already know what to do, Strayed believes; we just need to heed that inner voice . . . 'I believe in the power of words to help us reset our intentions, clarify our thoughts, and create a counternarrative to the voice of doubt in our heads—the one that says, You can't, you won't, you shouldn't have,' she writes. [This book] helps you create that counternarrative. [It shouts,] 'Yes!

An elegantly bound collection of Strayed sayings, ranging from a few words to entire paragraphs . . . Strayed earned cult status with her anonymous advice column, 'Dear Sugar,' on The Rumpus. She has become the unlikely queen of a different bookstore aisle than she expected, a guru whose message is anything but simple or glib. Rather, she tends towards emphasizing how deeply flawed we human beings are, and how we have to keep trying to be better anyway, even as life throws slings, arrows, and tremendous grief our way.

Captivating. Personal authenticity, gender politics, leaning into the light: whether writing a book or speaking one-to-one, Strayed seems above all unapologetically herself . . . The power of her words is palpable—and far-reaching

Gorgeous, a little 135-page gem. The one book every woman must read this year. The stop-whatever-you're-doing-and-read-this-now book, in which every turn of phrase is tattoo-worthy, every tidbit of wisdom too good not to share with every single one of your girlfriends. It's the kind of book that makes your highlighters run out of ink, and your Post-Its run out of stick. In the 100-plus quotes, thoughts, words of wisdom, and tidbits of beauty that Strayed has compiled, you will recognize yourself over and over again, in the best and worst and most essential ways .

Praise for Wild

Spectacular. Wild is at once a breathtaking adventure tale and a profound meditation on the nature of grief and survival...Strayed's load is both literal and metaphorical—so heavy that she staggers beneath its weight. Often when narratives are structured in parallel arcs, the two stories compete and one dominates. But in Wild, the two tales Strayed tells, of her difficult past and challenging present, are delivered in perfect balance. Rather, it started out as an experience that was lived, digested and deeply understood.

—

The New York Times Book Review

A rich, riveting true story...Reading her matter-of-fact take on love and grief and the soul-saving quality of a Snapple lemonade, you can understand why Strayed has earned a cult following as the author of Dear Sugar, a popular advice column on therumpus.net...With its vivid descriptions of beautiful but unforgiving terrain, Wild is a cinematic story...Our verdict: A.

One of the most original, heartbreaking and beautiful American memoirs in years...The unlikely journey is awe-inspiring, but it's one of the least remarkable things about the book. Strayed, who was recently revealed as the anonymous author of the Dear Sugar advice column of the literary website The Rumpus, writes with stunningly authentic emotional resonance—Wild is brutal and touching in equal measures, but there's nothing forced about it. She chronicles sorrow and loss with unflinching honesty, but without artifice or self-pity.

Books

by Cheryl Strayed

Media

About Cheryl Strayed
212 572-2013

Cheryl Strayed travels from Portland, OR
Featured Title
Wild
"Strayed's memoir Wild pretty much obliterated me. I was reduced, during the book's final third, to puddle-eyed cretinism. . . . As loose and sexy and dark as an early Lucinda Williams song. It's got a punk spirit and makes an earthy and American sound. . . . The cumulative welling up I experienced during Wild was partly a response to that too infrequent sight: that of a writer finding her voice, and sustaining it, right in front of your eyes."—The New York Times
Similar Speakers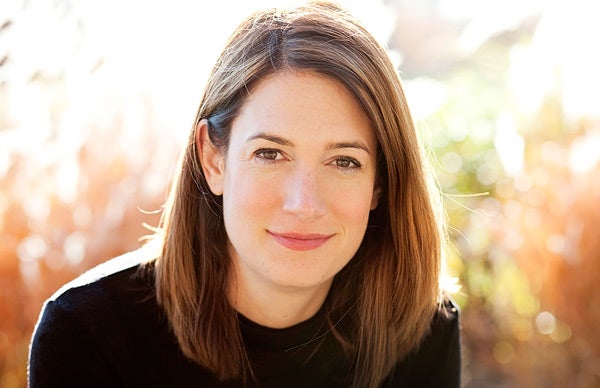 Award-winning author of the #1 bestselling novel Gone Girl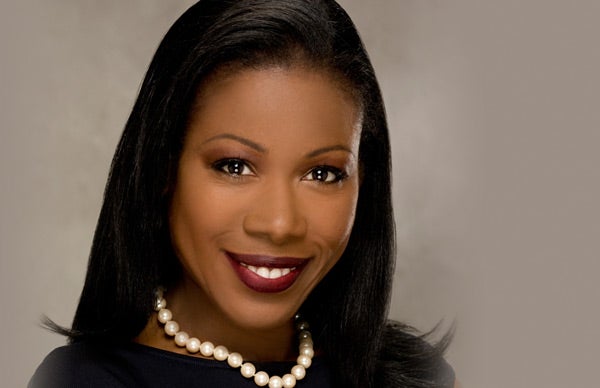 Pulitzer Prize Winner and author of the critically acclaimed bestseller, The Warmth of Other Suns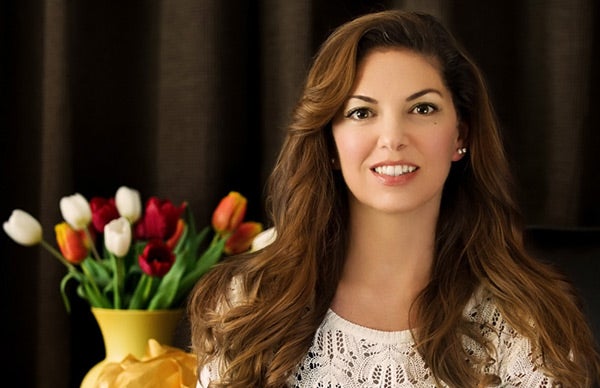 Author of New York Times best seller, The Wild Truth and consultant and contributor for Jon Krakauer's book and Sean Penn's critically acclaimed film Into the Wild.