Add speaker
Remove speaker
Speaker added
Meg Wolitzer
Author of The Interestings and The Ten-Year Nap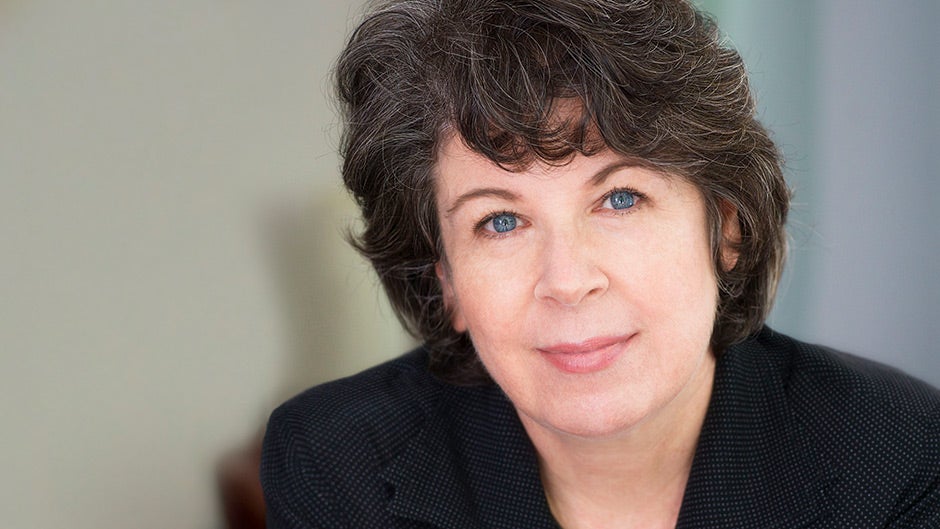 Play Video
Photo Credit: Nina Subin
New York Times-bestselling author Meg Wolitzer explores gender politics, motherhood, sexuality, the life of the artist, and more in dynamic and critically acclaimed works such as The Wife, The Ten Year Nap, and The Interestings. An MFA instructor at Stony Brook Southampton, Wolitzer discusses her work, the themes it explores, and the challenges of being a female writer.
About

Meg Wolitzer

Meg Wolitzer is the New York Times bestselling author of the adult novels The Interestings, The Uncoupling, The Ten-Year Nap, The Position, The Wife, This is My Life, and Sleepwalking. She is also the author of The Fingertips of Duncan Dorfman, a novel about Scrabble for middle-grade readers, as well as the young adult novel, Belzhar. Her short fiction has been published in The Best American Short Stories and The Pushcart Prize.

She published The Female Persuasion, a New York Times-bestselling coming-of-age novel about about power and influence, ego and loyalty, womanhood and ambition. In 2017, the hit major motion picture adaptation of her novel, The Wife, premiered in theaters. Glenn Close received a Golden Globe Award, a Screen Actors Guild Award and a Critics' Choice Movie Award for her performance, and was nominated for an Academy Award and a BAFTA Award.

Meg Wolitzer often writes about the challenges facing aspiring artists and American gender politics through the decades. She is also the host for Selected Shorts Podcast, where she connects her audience to the world with a rich diversity of voices from literature, film, theater, and comedy. In her engaging lectures, she draws from the themes of her books, adding entertaining anecdotes and thoughtful insights into her craft and journey as a writer.

A faculty member of the MFA program at Stony Brook Southampton, Meg Wolitzer was also a guest artist in the Princeton Atelier program at Princeton University in September 2013. She lives in New York City with her family.

Speaking

Topics

Gender, Craft, and the Life of a Writer

A discussion about gender politics in literary fiction and how female writers deal with themes of motherhood, sexuality, and aging in their work. Wolitzer talks about living the life of an artist and the power that writers have when they write about their interests, as opposed to writing to be seen a certain way.

Switching Hats: Writing for Adults and Young Readers

A talk about what it takes for a novelist to write for an adult audience and then turn around and also write for children and teenagers. Are the requirements for one's voice different? Are the rules different? Wolitzer also discusses her own writing career, including growing up as a reader and becoming a young writer who published her first novel when she was just out of college.

Why Are You Telling Me This? A Discussion About the Craft of Novels

Wolitzer talks about what makes some novels feel urgent and true, and what fiction can do for readers in what often feels like a "non-fiction" world. The discussion will touch on character and theme, as well as Wolitzer's own changing ideas about writing novels over time.

Video

Praise

for Meg Wolitzer

Praise for The Female Persuasion

[Wolitzer] writes in warm, specific prose that neither calls attention to itself nor ignores the mandate of the best books: to tell us things we know in ways we never thought to know them.

—

The New York Times Book Review

[Wolitzer is] old-fashioned in the best sense, a spiritual descendant of writers like Elizabeth Gaskell and Charlotte Brontë. Her novels blend philosophical matters with acute social commentary, grappling with ideas as robust as the characters she brings to life.

—

Wall Street Journal Magazine

A wonderfully solid book, luxuriously long and varied in an almost 19th century kind of way.

Wolitzer is an irresistibly charming novelist, a keen, affectionate examiner of society.

Uncannily timely, a prescient marriage of subject and moment that addresses a great question of the day: how feminism passes down, or not, from one generation to the next.

Wolitzer understands—seemingly on a cellular level—the puzzled, needy heart that beats within any teenager…the book is full of Wolitzer's trademark wit and insight.

Wolitzer's ultra-readable latest illuminates the oceanic complexity of growing up female and ambitious—and reveals the author's substantial insight into the tangles of gender and power.

Timely reading as circumstances revivify the fight for women's rights.

Ambitious and satisfying…This insightful and resonant novel explores what it is to both embrace womanhood and suffer because of it.

—

Publisher's Weekly

(starred review)

Wolitzer is one of those rare novelists who is able to capture the zeitgeist… A master weaver of story lines.

Hurrah! Meg Wolitzer is back! And her new novel about feminism, female power, and mentorship is almost uncannily timely.

Wolitzer tackles a litany of timely topics, from unwanted sexual advances to the underrepresentation of women in film to Gamergate-type abuse.

This dazzling novel about embracing womanhood and ambition is a timely read.

—

The Chicago Review of Books

An intricately woven and deeply layered story that follows women who connect, yearn, chase their ambitions, navigate structures of existing power while claiming their own, and who write their own stories—stories that ignite their imaginations and, sometimes, look vastly different from what they first planned.

A novel to get excited about.

Much has changed in the feminist movement, and for all women… and this book observes those changes with a gimlet eye.

Praise for The Interestings

The Interestings is exactly the kind of book that literary sorts who talk about ambitious works . . . are talking about. . . . Wolitzer is almost crushingly insightful; she doesn't just mine the contemporary mind, she seems to invade it.

—

San Francisco Chronicle

A victory... The Interestings secures Wolitzer's place among the best novelists of her generation.... She's every bit as literary as Franzen or Eugenides. But the very human moments in her work hit you harder than the big ideas. This isn't women's fiction. It's everyone's.

A supremely engrossing, deeply knowing, genius-level enterprise... The novel is thick and thickly populated. And yet Wolitzer is brilliant at keeping the reader close by her side as she takes her story back and forth across time, in and out of multiple lives, and into the tangle of countless continuing, sometimes compromising, conversations.

Like Virginia Woolf in The Waves, Meg Wolitzer gives us the full picture here, charting her characters' lives from the self-dramatizing of adolescence, through the resignation of middle age, to the attainment of a wisdom that holds all the intensities of life in a single, sustained chord, much like this book itself. The wit, intelligence, and deep feeling of Wolitzer's writing are extraordinary and The Interestings brings her achievement, already so steadfast and remarkable, to an even higher level.

Books

by Meg Wolitzer

Media

About Meg Wolitzer
212 572-2013

Meg Wolitzer travels from New York, NY
Similar Speakers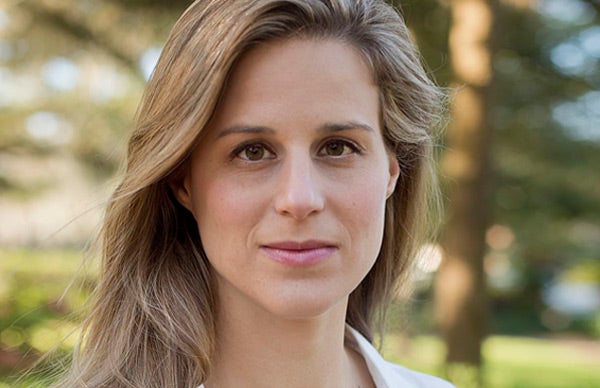 National Book Award finalist and bestselling author of Fates and Furies and Matrix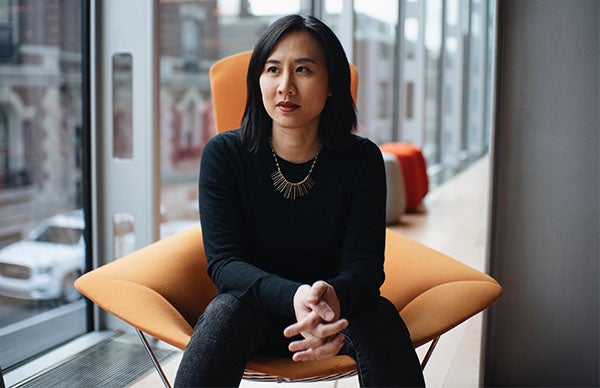 Author of the New York Times bestseller Everything I Never Told You and Little Fires Everywhere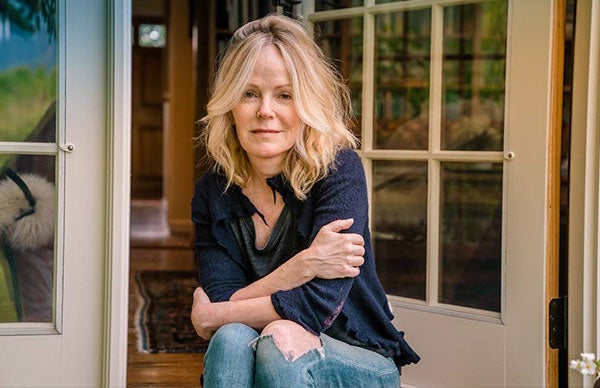 Bestselling author of Hourglass and Inheritance, host of the Family Secrets podcast.