Add speaker
Remove speaker
Speaker added
Ruth Ozeki
Filmmaker, novelist, and Zen Buddhist priest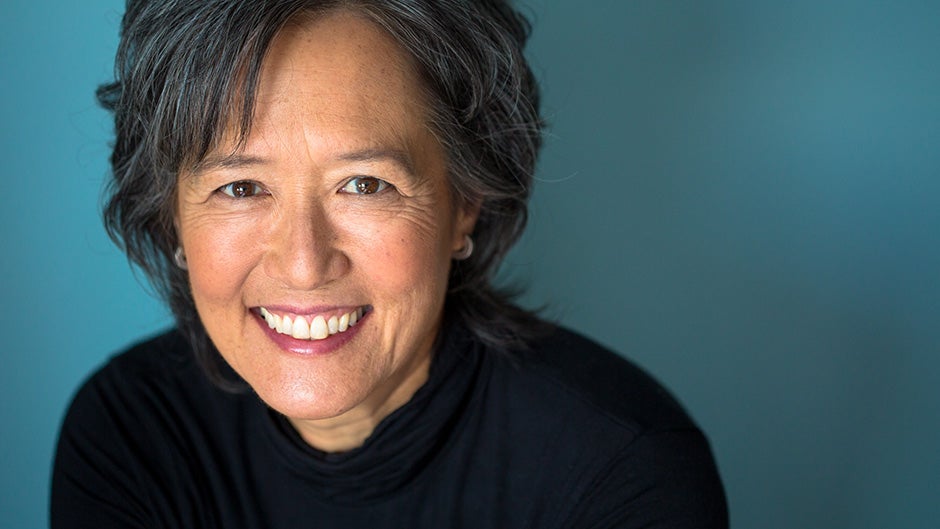 Play Video
Photo credit: Kris Krug
Ruth Ozeki is a filmmaker, novelist, and Zen Buddhist priest. Her novels have been published internationally, and her most recent work, A Tale for the Time Being, was shortlisted for the Man Booker Prize. Whether discussing the meat industry, agribusiness, or Zen Buddhism, Ruth Ozeki's lectures are always thoughtful, sometimes philosophical, but never without her trademark wit.
About

Ruth Ozeki

Ruth Ozeki is a filmmaker, novelist, and Zen Buddhist priest, whose award-winning novels have been described as "witty, intelligent and passionate" by The Independent, and as possessing "shrewd and playful humor, luscious sexiness and kinetic pizzazz" by the Chicago Tribune.

Her first novel, My Year of Meats, was published in 1998 by Viking Penguin and has garnered widespread glowing reviews, awards, and a still-growing readership. A sexy, poignant, funny tale about global meat and media production, My Year of Meats tells the story of Jane and Akiko, two women on opposite sides of the planet, whose lives are connected by a TV cooking show. My Year of Meats was an international success, translated into eleven languages and published in fourteen countries. It won the Kiriyama Pacific Rim Award, the Imus/Barnes and Noble American Book Award, and a Special Jury Prize of the World Cookbook Awards in Versailles.

Ozeki's second novel, All Over Creation (Viking Penguin, 2003) shifts the focus from meat to potatoes in a story of a family farmer, his prodigal daughter, an itinerant gang of environmental activists, and a New Age corporate spin doctor, whose lives and interests collide in Liberty Falls, Idaho. In a starred review, Kirkus called this cast of characters "most fully realized and heart-wrenching in their imperfect yearnings," and declared All Over Creation, "a feast for mind and heart." Again a New York Times Notable Book, All Over Creation is the recipient of a 2004 American Book Award from the Before Columbus Foundation, as well as the Willa Literary Award for Contemporary Fiction. Ozeki's latest novel, A Tale for the Time Being, immediately hit The New York Times bestseller list. It was also shortlisted for the 2013 Man Booker Prize.

Ozeki was born and raised in New Haven, Connecticut, by an American father and a Japanese mother. She studied English and Asian Studies at Smith College and traveled extensively in Asia. She received a Japanese Ministry of Education Fellowship to do graduate work in classical Japanese literature at Nara University. During her years in Japan, she worked in Kyoto's entertainment or "water" district as a bar hostess, studied flower arrangement as well as Noh drama and mask carving, founded a language school, and taught in the English Department at Kyoto Sangyo University.

Ozeki returned to New York in 1985 and began a film career as an art director, designing sets and props for low budget horror movies. She switched to television production, and after several years directing documentary-style programs for a Japanese company, she started making her own films. Body of Correspondence (1994) won the New Visions Award at the San Francisco Film Festival and was aired on PBS. Halving the Bones (1995), an award-winning autobiographical film, tells the story of Ozeki's journey as she brings her grandmother's remains home from Japan. It has been screened at the Sundance Film Festival, the Museum of Modern Art, the Montreal World Film Festival, and the Margaret Mead Film Festival, among others. Ozeki's films, now in educational distribution, are shown at universities, museums and arts venues around the world.

Ozeki, a frequent speaker on college and university campuses, currently divides her time between New York City and British Columbia, where she lives with her husband, artist, Oliver Kellhammer. She currently teaches creative writing at Smith College, where she is the Grace Jarcho Ross 1933 Professor of Humanities in the Department of English Language and Literature. She serves on the advisory editorial board of the Asian American Literary Review and on the Creative Advisory Council of Hedgebrook. She practices Zen Buddhism with Zoketsu Norman Fischer, and is the editor of the Everyday Zen website. She was ordained as a Soto Zen priest in June, 2010.

Speaking

Topics

An Evening with Ruth Ozeki

A Tale for the Time Being

All Over Creation

My Year of Meats

Video

Praise

for Ruth Ozeki

Praise for A Tale for the Time Being

As contemporary as a Japanese teenager's slang but as ageless as a Zen koan, Ruth Ozeki's new novel combines great storytelling with a probing investigation into the purpose of existence. . . . She plunges us into a tantalizing narration that brandishes mysteries to be solved and ideas to be explored. . . . Ozeki's profound affection for her characters makes A Tale for the Time Being as emotionally engaging as it is intellectually provocative.

Sixteen-year-old schoolgirl Nao Yasutani's voice is the heart and soul of this very satisfying book. . . . The contemporary Japanese style and use of magical realism are reminiscent of author Haruki Murakami.

Masterfully woven . . . Entwining Japanese language with WWII history, pop culture with Proust, Zen with quantum mechanics, Ozeki alternates between the voices of two women to produce a spellbinding tale.

Forget the proverbial message in a bottle: This Tale fractures clichés as it affirms the lifesaving power of words. . . . As Ozeki explores the ties between reader and writer, she offers a lesson in redemption that reinforces the pricelessness of the here and now.

A powerful yarn of fate and parallel lives.

Magnificent . . . brings together a Japanese girl's diary and a transplanted American novelist to meditate on everything from bullying to the nature of conscience and the meaning of life. . . . The novel's seamless web of language, metaphor, and meaning can't be disentangled from its powerful emotional impact: These are characters we care for deeply, imparting vital life lessons through the magic of storytelling. A masterpiece, pure and simple.

—

Kirkus Reviews 

(starred review)

An intriguing, even beautiful narrative remarkable for its unusual but attentively structured plot. . . . We go from one story line to the other, back and forth across the Pacific, but the reader never loses place or interest.

—

Booklist 

(starred review)

Ozeki's absorbing novel is an extended meditation on writing, time, and people in time. . . . The characters' lives are finely drawn, from Ruth's rustic lifestyle to the Yasutani family's straitened existence after moving from Sunnyvale, California, to Tokyo. Nao's winsome voice contrasts with Ruth's intellectual ponderings to make up a lyrical disquisition on writing's power to transcend time and place. This tale from Ozeki, a Zen Buddhist priest, is sure to please anyone who values a good story broadened with intellectual vigor.

A beautifully interwoven novel about magic and loss and the incomprehensible threads that connect our lives. I loved it.

—

Elizabeth Gilbert, bestselling author of 

Eat, Pray, Love

A Tale for the Time Being is a timeless story. Ruth Ozeki beautifully renders not only the devastation of the collision between man and the natural world, but also its often miraculous results.

—

Alice Sebold, bestselling author of 

The Lovely Bones

Ingenious and touching. . . . I read it with great pleasure.

—

Philip Pullman, award-winning author of 

The Golden Compass

One of the most deeply moving and thought-provoking novels I have read in a long time. In precise and luminous prose, Ozeki captures both the sweep and detail of our shared humanity. The result is gripping, fearless, inspiring and true.

—

Madeline Miller, author of 

Circe

A Tale for the Time Being is equal parts mystery and meditation. The mystery is a compulsive, gritty page-turner. The meditation—on time and memory, on the oceanic movement of history, on impermanence and uncertainty, but also resilience and bravery—is deep and gorgeous and wise. A completely satisfying, continually surprising, wholly remarkable achievement.

Books

by Ruth Ozeki

Media

About Ruth Ozeki
212 572-2013

Ruth Ozeki travels from New York, NY or Vancouver, B.C.
Featured Title
A Tale for the Time Being
"An exquisite novel: funny, tragic, hard-edged and ethereal at once."
—David Ulin, Los Angeles Times
"A delightful yet sometimes harrowing novel . . . Many of the elements of Nao's story—schoolgirl bullying, unemployed suicidal 'salarymen,' kamikaze pilots—are among a Western reader's most familiar images of Japan, but in Nao's telling, refracted through Ruth's musings, they become fresh and immediate, occasionally searingly painful. Ozeki takes on big themes . . . all drawn into the stories of two 'time beings,' Ruth and Nao, whose own fates are inextricably bound."
—The New York Times Book Review
Similar Speakers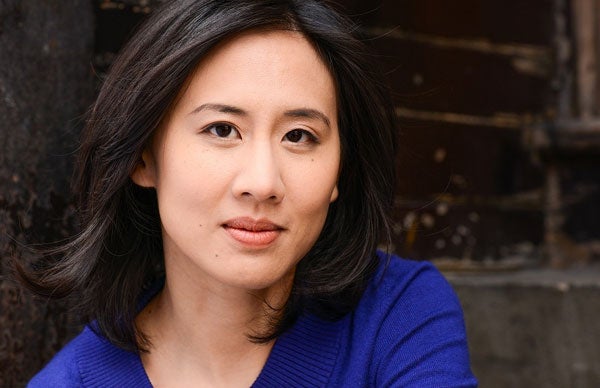 Author of the New York Times bestseller Everything I Never Told You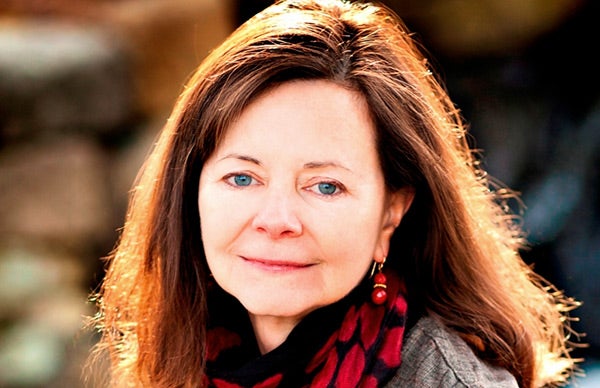 Author of the Pulitzer Prize-winning March and the international bestselling People of the Book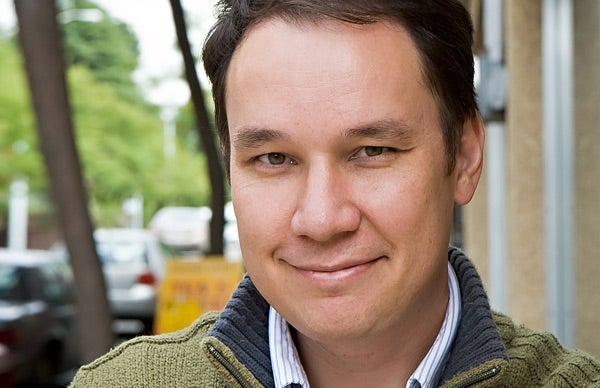 New York Times-bestselling author and book club favorite