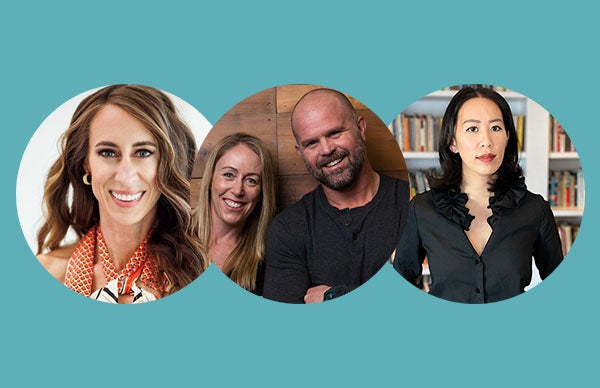 PRHSB is proud to represent these speakers who are committed to inspiring and motivating audiences to improve their wellness. These respected experts share advice, tips, and personal stories for nurturing healthier and more fulfilling lifestyles.
---

Mobility experts Juliet Starrett and Dr. Kelly Starrett draw on their extensive expertise from training Olympic athletes and first responders to present audiences with ten practical and easily-implemental habits for helping your body move better.

Melissa Urban is co-founder and CEO of the mega-bestselling Whole30 wellness program. In her events, she teaches her audience how to transform their health, habits, boundaries, and emotional relationships, and provides a guide on how to live healthfully and sustainably.
Dr. Marisa G. Franco


Dr. Marisa G. Franco is a psychologist, friendship expert, and speaker who fills her talks with science-forward and data-driven expertise on how to build relationships and community. She speaks to audiences across organizations and industries on a broad range of topics, including how belonging can improve employee engagement and workplace success.
Liz Tran

Liz Tran is the founder of Reset, a company that helps CEOs and leaders build high-performing teams and create growth-mindset corporate cultures. Tran developed unexpected mind-body-spirit practices to find success in her career, which she now brings to her engaging and interactive workshops at startups and Fortune 500 companies. She speaks to employees about how to avoid burnout, build unshakeable confidence, and unleash their Inner Genius.

Christopher McDougall, credited with starting the barefoot running movement, is an athlete who overcame the challenge of a lifetime, a 50-mile race through Mexico's Copper Canyons. McDougall speaks dynamically about his epic adventure with the Tarahumara Indians, the secrets he learned, and how he overcame the mental and physical challenges all athletes face.