Add speaker
Remove speaker
Speaker added
Juliet Starrett and Kelly Starrett
Mobility Experts and authors of Built to Move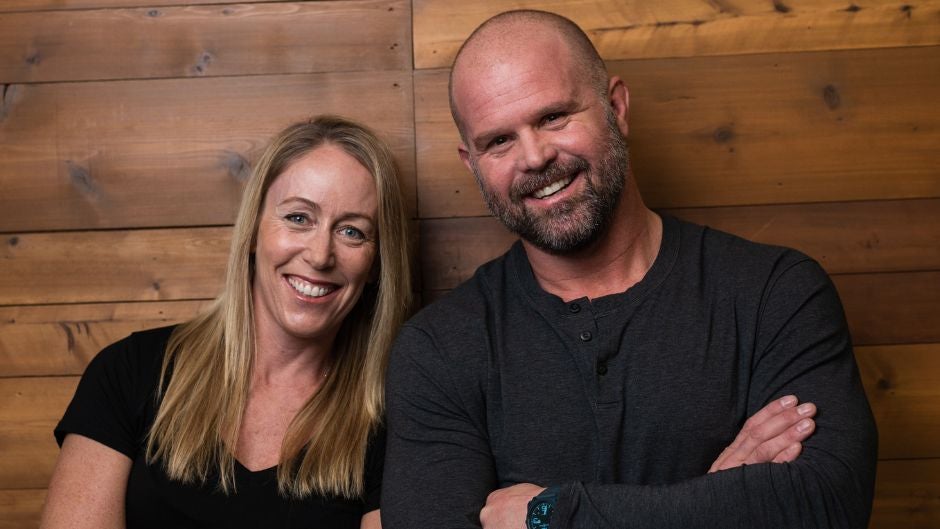 Juliet Starrett and Dr. Kelly Starrett are pioneers of mobility. They've spent decades working with athletes of all types, teaching them how to move better to reach peak physical performance. Their revolutionary teachings on movement and the body present an easily achievable roadmap, which they have outlined in their new book Built to Move. Kelly and Juliet teach audiences how to seamlessly implement ten essential mobility habits that can be worked into even the busiest of schedules to alleviate chronic pain, improve range of motion, and break sedentary habits. They advise major companies on how to create a healthier workforce through simple mobility exercises and self-care techniques to alleviate and manage stress. Their teachings apply to all people who want to feel better, work better, and live better.
About

Juliet Starrett and Kelly Starrett

Kelly and Juliet Starrett are at the forefront of the conversation on mobility and movement. They have spent decades working with and training pro athletes, from Olympians to Navy SEALS and currently provide coaching and information to people at all levels of physical fitness through their company The Ready State. They also co-host The Ready State podcast, which features interviews with world-class experts on how to get—and stay—ready for anything.

Their latest book, Built to Move: The Ten Essential Habits to Help You Move Freely and Live Fully, is an indispensable mobility guide. It is written for exercisers and non-exercisers alike: with ten mobility tests and ten practices to help your body support you as you do what you love to do. These exercises have been proven and tested by the world's most elite athletes, but are designed for anyone and everyone. Juliet and Kelly take mobility beyond exercise, to explaining how physiology impacts mental health and brain capacity and providing selfcare techniques to help individuals manage their time and energy, thereby increasing productivity.

Kelly Starrett, DPT, is a physical therapist and co-author of the New York Times bestseller Becoming a Supple Leopard. He consults with professional athletes and coaches from the NFL, NBA, NHL, MLB, and U.S. Olympic team, as well as with all branches of the U.S. elite armed forces. He and Juliet co-founded one of the first CrossFit gyms in San Francisco and co-authored the Wall Street Journal bestseller Deskbound. Juliet Starrett is an attorney and CEO of The Ready State. She co-founded the nonprofit StandUp Kids and is a two-time whitewater rafting world champion, winning five national titles. They live in California.

Speaking

Topics

Built to Move: Ten Physical Practices to Help You Lead Your Best Life

From ever-growing technology dependence to sedentary desk jobs, it seems that modern day society has forgotten about our body's need for purposeful physical movement. Not to mention, stiffness and physical aches and pains are something that we all deal with as we age. As much as we might want to work exercise into our daily routine, sometimes even a walk around the block puts too much stress on our already overwhelming daily lives. Kelly and Juliet Starrett draw on their extensive expertise from training Olympic athletes and first responders to present audiences with ten practical habits for helping your body move better, that can be easily implemented into even the busiest schedules. This talk can be refined to speak to employees of major corporations, healthcare workers, teachers, caregivers, or general community members of all ages.

Video

Praise

for Juliet Starrett and Kelly Starrett

Praise for Built to Move

Built to Move is a game-changer. Most fitness books stop at the proverbial gym door; the Starrett's crash through that door and show that the most important work for better health happens outside the gym, and it's available to literally everyone.

—

David Epstein, bestselling author of

Range: Why Generalists Triumph in a Specialized World

Built to Move is a long overdue compilation of essential practices we all need to feel vital and functional. This simple guide is the body's operational manual that we were not given at birth. This is not a training resource; this is a life tool to be implemented now and used forever. You'll find yourself having fun brushing your teeth on one leg, deep breathing while walking, and activating muscles while standing in line…You'll start to feel alive and vital the moment you implement these tools into your daily life.

—

Rebecca Rusch, 7-Time World Champion, Emmy Award Winner, Speaker, Entrepreneur

Juliet and Kelly Starrett have given you a detailed, accessible road map to help you move through life feeling better, stronger, and more confident than you ever imagined, no matter where you're starting from. There is no body this book will not revolutionize.

—

Melissa Urban

, cofounder of

Whole30 

and author of 

The Book of Boundaries

Every time my body asks, 'What did you do to me?' I go to the Starretts for answers. They've opened my eyes to simple and astonishingly effective approaches to back pain, hamstring pulls, and sore Achilles tendons. Now they're offering my personal dream come true — a way to get ahead of the injuries before they happen.

Built to Move is a must-read for anyone with a body—that is to say, you. The Starretts have written a sweeping yet easy-to-understand and practical guide for anyone who wants to live healthier in the 21st century, from professional athletes to those well beyond retirement age. The book's strength lies in how it blends the authors' decades of cutting-edge practice with breaking science to help us live longer and better. Critically, Built to Move inspires action. It changed how I live my life, and I'm better for it. It'll do the same for you.

—

Michael Easter, bestselling author of

The Comfort Crisis

Books

by Juliet Starrett and Kelly Starrett

Media

About Juliet Starrett and Kelly Starrett
212 572-2013

Juliet Starrett and Kelly Starrett travels from California
Featured Title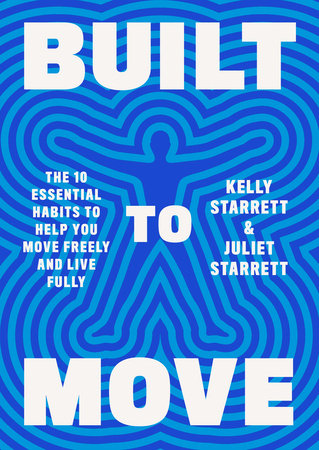 Built to Move
"Built to Move is the definitive guide for building an all-around healthy and high-performing body and mind. What makes Built to Move so valuable is not just the extensive real-world experience that went into formulating the protocols it describes, or the rigorous peer-reviewed scientific studies those protocols are based on, but its elegant simplicity. Built to Move makes exactly clear what we all need to do, and when, and how, so that anyone can reach their health goals, regardless of current fitness, income level, or life demands. [This] should be (self-) assigned reading for anyone looking to enhance their mental or physical health and performance."
—Andrew Huberman, Professor of Neuroscience, Stanford University & Host of The Huberman Lab Podcast
Similar Speakers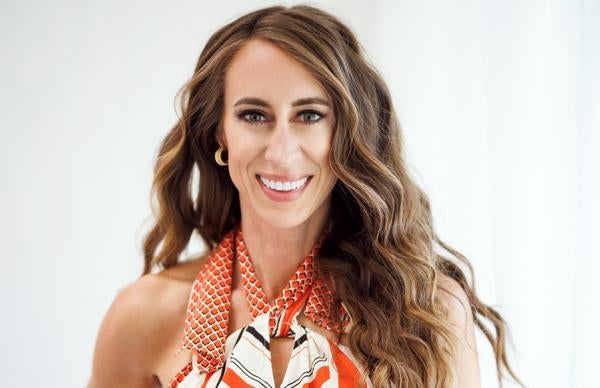 "The Boundary Lady," New York Times-bestselling author, and Whole30 co-founder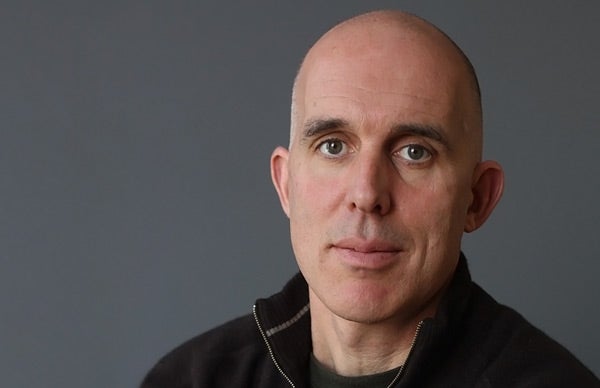 Author of Born to Run, journalist, and innovator of the barefoot-running movement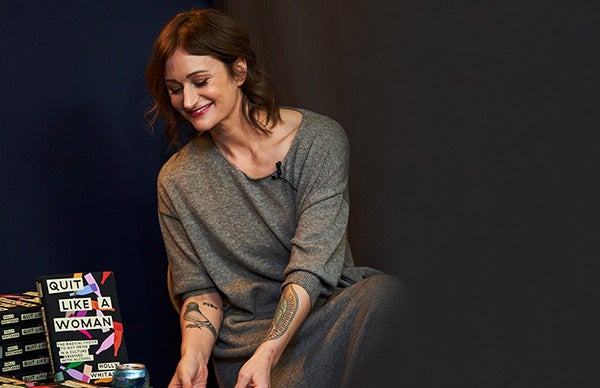 Bestselling author of Quit Like a Woman and Founder of Tempest, Inc.