Fight Zoom malaise with joy this year via an interactive virtual experience from a bestselling author. Together, your team will learn how to bake a pie, cook a meal, or bring calm to their home office. Read on to find out the incredible experiences you can offer your hybrid team this holiday season or in the New Year.
---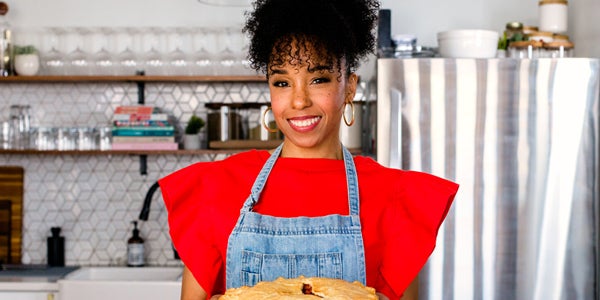 Baker Maya-Camille Broussard established her bakery, Justice of the Pies, in honor of her late father, a criminal defense attorney. She shares his belief that everyone deserves an opportunity to reform their lives. Broussard will lead your team in a virtual culinary workshop that celebrates empowerment in the workplace while also teaching how to make a delicious dessert.
---
Chef, bestselling cookbook author, and creative force behind the popular Smitten Kitchen food blog

Your team will love learning how to create a holiday treat or dish from the wildly popular creator of Smitten Kitchen. Deb Perelman started her mouthwatering blog in her apartment's 42-square-foot kitchen, proving that good food can be prepared anywhere by anyone. Her infectious humor and personal anecdotes are sure to bring a smile to attendees.
---
Writer and New York Times-bestselling romance novelist

Dish with the queen of romance about her favorite foods during a lighthearted New Year's brunch. When she's not writing her bestsellers, Jasmine Guillory is a passionate cook and baker whose books include many glorious descriptions of the culinary arts. Join her for a warm, funny event that expresses gratitude for all the ways food can bring us together.
---
Expert in Jewish American cuisine and James Beard Award-winning author of Jewish Cooking in America

Join the "doyenne of Jewish American food" for a one-of-a-kind cooking demonstration. Joan Nathan is a James Beard Award-winning author who has explored Jewish food around the world, tracing families and their meals to their roots in the Middle East. She'll lead your team in a hearty lesson in the human stories behind the dishes as she coaches them on creating their own delicious meal.
---
Celebrity chef, TV host, and bestselling author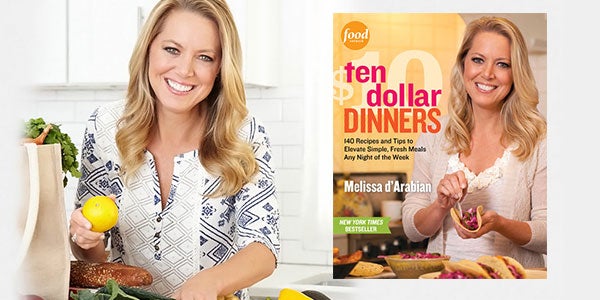 Celebrity chef, television host, bestselling author, and the winner of The Next Food Network Star season five Melissa d'Arabian is passionate about sharing her tried and true recipes and her joy of cooking with teams and organizations. Learn how to cook one of her signature dishes while listening to stories highlighting the importance of community, food, health, and connection.
---
Obama White House photographer, award-winning filmmaker, and New York Times-bestselling author

Creativity is a superpower that helps us navigate obstacles, build resilience, spark innovation, and cultivate joy. Amanda Lucidon will lead participants in an active workshop that encourages cultivating creativity for inspiration, motivation, and innovation in our personal and professional lives.
---
Organizational design expert, television and radio personality, and New York Times bestselling author

Start your new year with a clean slate! With such significant shifts in our lives, from working from home to quarantines to last-minute changes in school schedules, it's too easy to fall into disorganization and clutter.   Expert organizer Peter Walsh will guide your team through how to optimize their workspace for productivity, focus, and improved mental health—at home or in the office.
---
 Contact us for more information about speakers for curating a Unique Holiday Experience for Your Hybrid Team.