Add speaker
Remove speaker
Speaker added
Melissa d'Arabian
Celebrity chef, TV host, and bestselling author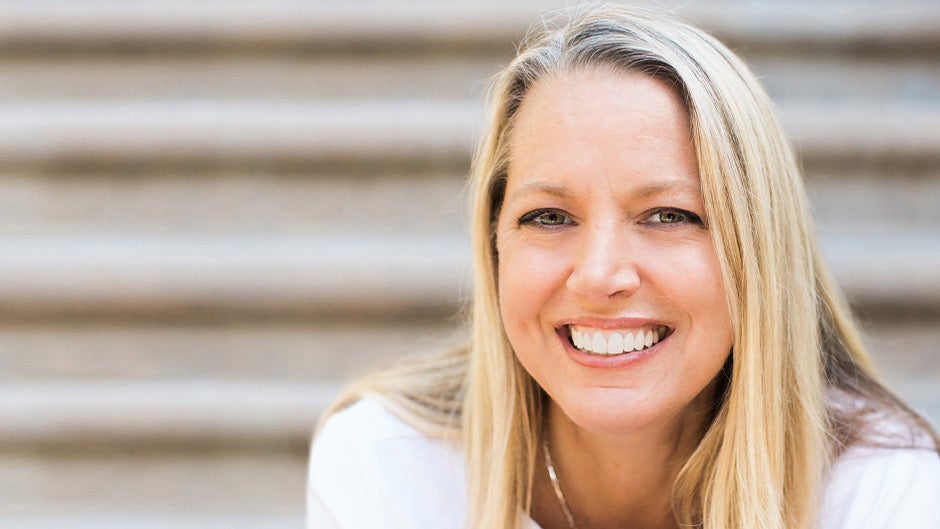 "
Food connects us to one another, and with God himself.
"
Play Video
Photo credit: Amy Paulson Photography
As a celebrity chef, bestselling author, speaker, writer, and mother of four, Melissa d'Arabian believes that food is a crucial component for nourishing your soul along with your body. In her warm, lively talks, she shares inspirational stories about how food can create community, provide comfort in moments of tragedy, and ultimately forge stronger connections with God.
About

Melissa d'Arabian

Passionate about sharing her tried-and-true family recipes and money-saving tactics, Melissa d'Arabian competed on and won season five of The Next Food Network Star. Since then, she has become beloved for her cooking show, Ten Dollar Dinners, her New York Times-bestselling cookbooks, and her regular television appearances on the Food Network and beyond. Now, d'Arabian is sharing with audiences her personal journey of discovering the unique connections that food can create between families, communities, health, and spirituality. In her latest book, Tasting Grace, she explains how she began to appreciate food not only as a gift from God, but also as a deeper invitation into his love. Tasting Grace transforms perceptions of the role food plays in your life, and demonstrates how the gift of food can be an invitation to grace, authenticity, connection, hospitality, comfort, and more.

In her events and speaking engagements, d'Arabian reminds audiences that food is foremost a gift from God, while encouraging and inspiring listeners to find the freedom to enjoy his wonderful creation. In addition to her talks on faith, d'Arabian shares her diverse life experiences and her expertise on topics ranging from food and health, to family and parenting, to business and leadership, and on causes close to her heart, like suicide prevention and childhood hunger.

D'Arabian is also the author of two cookbooks: Ten Dollar Dinners and Supermarket Healthy. She is the creator and host of the acclaimed Food Network web series, "The Picky Eaters Project," a regular judge on popular Food Network primetime series Guy's Grocery Games, a nationally syndicated columnist for the Associated Press, a featured expert on EverydayHealth.com, and a regular contributor to Food Network's FN Dish blog.  In her newest Food Network web series, Smart Carts, she shares strategies for  saving in the grocery store.  She has also hosted Cooking Channel's "Drop 5 lbs. with Good Housekeeping," a healthy lifestyle series based on the magazine's popular monthly column, and has appeared on a variety of primetime series including Chopped, Cutthroat Kitchen, The Best Thing I Ever Ate, and Food Network Challenge. D'Arabian grew up in Phoenix, Arizona, and attended the University of Vermont before earning her MBA at Georgetown University. Before becoming a celebrity chef, author, and speaker, she enjoyed a successful career in corporate finance and strategy. She lives outside San Diego with her husband and four daughters.

Speaking

Topics

Tasting Grace

Melissa d'Arabian's primary goal is to be on the path God wants her to be on, which affects her daily decisions as a woman, wife, mother and professional. She shares inspirational and motivational messages based on her personal journey of faith through family, work, challenges, and beyond.

Food, Cooking, Money-Saving

A trusted resource for home cooks everywhere, Melissa d'Arabian is well known for sharing her satisfying and nutritious yet simple and affordable meal ideas as well as her useful time- and money-saving strategies.

Suicide Prevention & Awareness

Whether speaking to Congress in Washington DC or at events for the American Foundation for Suicide Prevention, Melissa seeks to raise the volume on a national conversation about suicide. Speaking from personal experience having lost her mother to suicide while in college, Melissa shares messages of hope, helping those in need and those left behind, and what we can do reduce stigma and prevent suicide.

Business & Leadership

As an MBA graduate and former corporate finance and strategy professional turned stay-at-home mom and celebrity chef, Melissa d'Arabian shares insights on "Playing a Game You Can Win," "Infusing Your Life Mission into Your Career," "Emotional Intelligence," "How an MBA Helped Her Win The Next Food Network Star, "Work-Life Balance: The Realistic Modern Lifestyle," and other thought-provoking topics.

Women

Connecting with other women on their paths to success is Melissa d'Arabian's personal life mission. She shares insights and strategies on how she ensures her life's actions and choices support that mission and how others can do the same – no matter their life mission. Inspiring women of all ages and backgrounds, she also shares thoughts on supporting other women, establishing meaningful relationships and positive role models.

Family & Kids

Straight from her own home bustling with four little women, Melissa shares ideas on everything from combatting picky eaters and great strategies for family travel to keeping the romance alive and how her own family life growing up affects her parenting today.

Colleges and Unversities

Melissa connects with college students on topics of personal and professional growth, strategies for success, cooking on a college budget and with limited resources, as well as her personal experiences as a college student and how those experiences have shaped the person she is today.

Childhood Hunger

Melissa grew up poor and often without the food she needed every day. Melissa speaks about her personal experiences including those who helped her, how she and her family managed, lessons she learned, and how these experiences influence her life today.

Video

Praise

for Melissa d'Arabian

It was such a thrill for our women's church group to have Melissa speak about her faith. She is a celebrity in the kitchen, which brought some younger women to our event, that would not have come to hear a different topic, but now have joined our monthly breakfasts. Most of the women coming thought Melissa would be talking about her cooking show, and it would be a pleasant day, but perhaps not too meaningful.  Boy, were they all pleasantly surprised at the depth and the meaning of her faith story. Plus, the importance of having a life mission faith statement to keep your walk with the Lord on the right path. We all took away the importance of having a faith mission statement, saying yes to what matches our mission statement, and no to the things that do not. She is a gifted speaker, very clear with her message, extremely personable, and very honest and open with the story of her life.

—

United Methodist Church Women's Group

Melissa brought great, practical ideas that attendees could share with their clients. I found it refreshing to see how Melissa tied her background in economics into food choices and making decisions around feeding practices. She's an extremely bright woman and her energy is infectious. She is charming, witty, and warm-hearted – a joy to work with! A genuine and caring individual I would love to work with again!

—

National WIC Association

Melissa shared such a tangible and practical way to grasp our purpose on this Earth as women and as mothers and how to make decisions that align within that purpose. She was encouraging, funny, and personable.  I wish she could speak every week! I really feel like she connected with us as moms and spiritual women.

—

MOPS International (Mothers of Preschoolers)

A fantastic presentation! She is such an engaging speaker, and I am amazed at how she is able to provide a balance of relating to the attendees emotionally while also offering very useful and action-oriented advice. I've never had so much positive feedback about a webinar!

—

Georgetown University Career and Alumni Relations

While Melissa is a consummate professional both on- and off-camera, it's her inherent accessibility and comfort speaking "off-the-cuff" that allows her to connect with the audience in a way that's both refreshing and unique among those in her field. In less capable hands, a presentation extolling the virtues of heart-healthy cooking may have come off as dull or—worse yet—preachy, but Melissa effortlessly entertained, while still managing to convincingly communicate the subject matter. In a true testament to her natural abilities as a public speaker and presenter, the entire crowd was fully engaged throughout—no small feat, considering they were all eagerly awaiting the presentation of $40,000 in cash prizes!

She is a captivating and passionate speaker and has a natural talent to connect with her audience. Additionally, she has a remarkable ability to take complicated information and present it in a personal and compelling way.

—

American Foundation for Suicide Prevention

Her speech resonated with the hundreds of young women in the room. Her enthusiasm was inspiring and her message solid.  She can deliver an inspirational message to any woman. And, we know we'll invite her back!

—

Alpha Chi Omega sorority

Praise for Tasting Grace

If you thought eating food was little more than ingesting some calories as cheaply and conveniently as possible, think again. In Tasting Grace, d'Arabian invites us to take a personal journey into the deep meaning of eating and to discover the power of food to illuminate and heal life. This book will help you taste food and savor life in ways you may not have thought possible.

—

Norman Wirzba, author of 

Food and Faith

In Tasting Grace, Melissa traces the movements of God in her life through food. It's a gift to be offered a peek 'behind the scenes'—to witness God's presence in both the tender moments and the glamorous ones. This book leaves me longing for the day Melissa and I can sit together at a table and feast in God's presence—sharing both the laughter and tears that come with knowing God through the food we eat.

—

Kendall Vanderslice, author of 

We Will Feast: Rethinking Dinner, Worship, and the Community of God

Ever since I won The Next Food Network Star, Melissa has been my source of big-sister wisdom on everything from career roller coasters to motherhood surprises to Bible study. She was God's sweetest gift to me—a sister to pray with before we walked onstage, buoying each other up in the choppy waves of television cameras, lights, and lots and lots of concealer! And so believe me when I say that the Melissa I know is the exact same Melissa you'll find in this book. There is an intimacy, a vulnerability, and an ability to find dignity and holiness in the seemingly mundane act of cooking your family another dinner that I have grown to love and depend on over the past decade. Just a few chapters in, Melissa had already unraveled my own latent, long-held belief that my relationship with food is some kind of wild stallion to be tamed rather than an invitation from God to understand how he loves his children. By the end of the book, I found myself looking at food with new eyes—as sustenance not just for my body but also for my soul.

—

Aarti Sequeira, chef, television personality, journalist, and author

What we do with food is at the heart of who we are, and no one writing today understands this better than Melissa d'Arabian. In a voice unparalleled in its warmth, humor, and wisdom, she shares personal stories and insights that inspire the reader not only to create delicious food and the meaningful connections that shared meals generate but also to be attentive to what fresh pastures their own God-given longings may be calling them toward. In a landscape full of books about food, this one stands out: unpretentious friendliness wedded to serious expertise. Highly and warmly recommended.

—

Rachel Marie Stone, author of 

Eat with Joy: Redeeming God's Gift of Food

Melissa invites everyone to the table in her creative and rich book Tasting Grace. Fans will love the behind-the-scenes peek into her life experiences with food, and everyone will benefit from her inspiring take on what food is meant to be. Tasting Grace will start countless conversations about food and will have you thinking about your own food stories long after you put the book down.

—

Richard Blais, chef, entrepreneur, and television personality

Praise for Ten Dollar Dinners: 140 Recipes and Tips to Elevate Simple, Fresh Meals Any Night of the Week

Melissa's Ten Dollar Dinners broadens the horizon of dinnertime possibilities and deliciousness. This is a great resource for new, affordable cooking ideas.

These recipes are quick, easy, inexpensive, and most important: outstandingly delicious. If you want to put incredibly great-tasting food on the table without spending a fortune, this is the book for you!

Melissa's real life experience as a wife and mom make her the perfect person to help all of us get dinner to the table.

Books

by Melissa d'Arabian

Media

About Melissa d'Arabian
212 572-2013

Melissa d'Arabian travels from San Diego, CA
Featured Title
Tasting Grace
"I have loved Melissa for years, and Tasting Grace reminds me why. She combined virtually all my favorite things—food, family, fabulous stories, God—and made me want to race into my kitchen and accept her beautiful invitations to nourish my mind and soul and family by cooking. What a lovely reminder that the way we feed one another isn't just convenient or quick-and-easy or designed to impress…it is holy."—Jen Hatmaker, New York Times best-selling author of For the Love and Of Mess and Moxie and host of the For the Love Podcast
Similar Speakers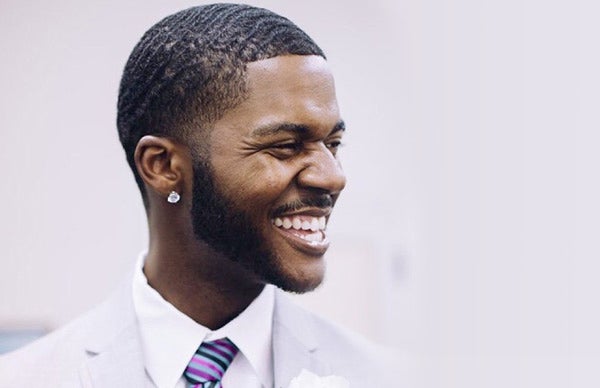 Educator, poet, and author of Lift Off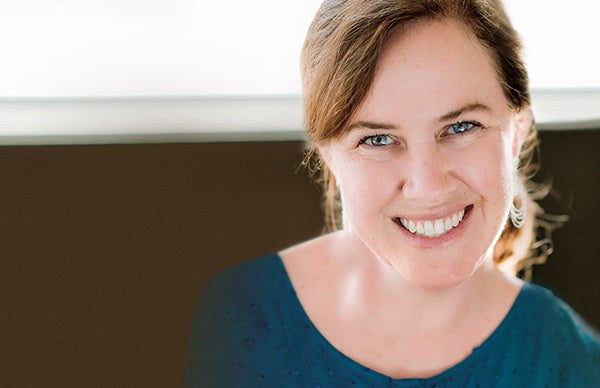 Hospice chaplain and author of On Living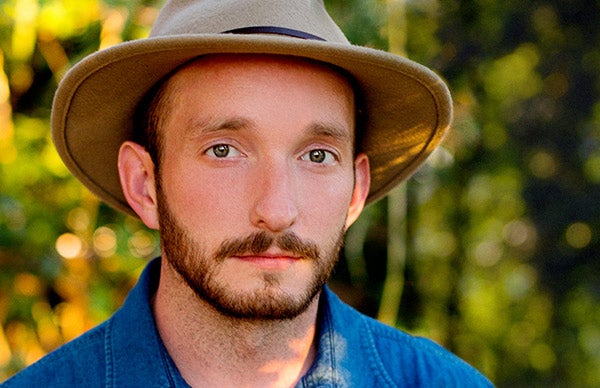 Travel writer, environmental advocate, adventurer, and memoirist.