"If DEI work is truly going to be at the core of an organization, rather than on the margins, you have to make it part of the regular day-to-day life of your organization, not just something you embrace during moments of crisis."
Every February, organizations and corporations dedicate the month to celebrating the history and accomplishments of Black Americans. But to tackle the systemic racism that persists and push for racial equity and justice, Black History Month should be a starting point for a larger—and longer—conversation. Read on to hear more about speakers who both unpack Black history and celebrate Black joy, and for an exciting interview with Dr. Matthew Delmont about the importance of celebrating Black history all year round.
History
---
Expert on African-American history and author of Black Quotidian and Half American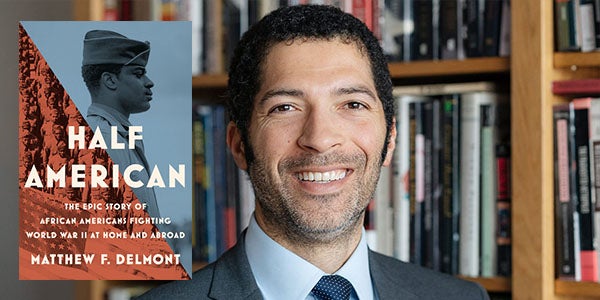 A Guggenheim Fellow and Sherman Fairchild Distinguished Professor of History at Dartmouth College, Dr. Matthew Delmont is an expert on American history, Black American history, and the civil rights movement. In his passionate and engaging lectures, Dr. Delmont highlights hidden figures from Black history and explains why this history should be studied and celebrated not only in February but all year round.
Read our interview with Dr. Delmont about the importance of celebrating Black history all year round.
---
Author of the National Book Award longlisted title Lifting as We Climb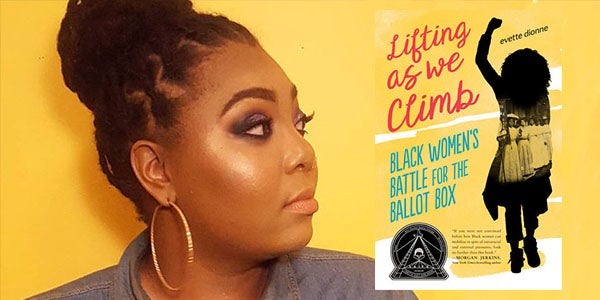 Evette Dionne is a Black feminist culture writer, editor, and scholar. In her engaging talks, she looks at the history of Black women's civic engagement—from abolition until the present—to explore the systemic barriers that have prevented Black women from fully participating in America's democracy and how they have persevered to become a cornerstone of the Democratic Party.
---
Pulitzer Prize winner and author of the critically acclaimed bestsellers The Warmth of Other Suns and Caste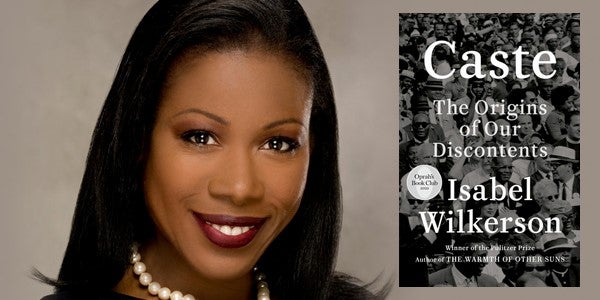 Pulitzer Prize winner and National Humanities Medal recipient Isabel Wilkerson is the author of The New York Times bestsellers and critically-acclaimed Caste and National Book Critics Circle Award winner The Warmth of Other Suns. A gifted storyteller, Wilkerson addresses the persistence of racial injustice as a national challenge, the pillars that underlie caste systems across civilization, and what history can teach us as we work to resolve it.
---
National Book Award and four-time Newbery Honor Winner, MacArthur Fellow, and bestselling author of Brown Girl Dreaming
Jacqueline Woodson is the critically-acclaimed author of more than two dozen award-winning books for adults and children, including New York Times bestsellers Red at the Bone and Brown Girl Dreaming. In her thoughtful talks, she shares what it was like to grow up in the 1960s and 1970s, living with the remnants of Jim Crow, her growing awareness of the Civil Rights movement, and the joy of finding her voice through writing stories.
---
National Book Award-winning historian and New York Times-bestselling author of How to Be an Antiracist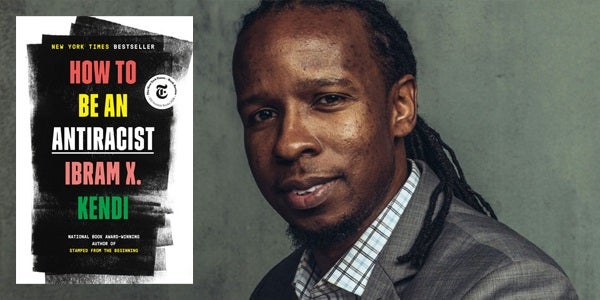 Dr. Ibram X. Kendi is one of the nation's most prolific and accomplished professors of race. The bestselling author of How to Be an Antiracist, Dr. Kendi traces this history of racist ideas; beginning in 15th century Europe when racist ideas were used to legitimize slave trade, up until modern day America and the birth of #BlackLivesMatter. In shedding light on the history of racist ideas, he gives his audience the tools to expose them and reason to hope for the future.
Black Joy
---
James Beard Award-winning Chef and author of Notes from a Young Black Chef
Kwame Onwuachi is a James Beard Award-winning chef and a judge on the 18th season of Top Chef, a show on which he originally appeared as a contestant. Onwuachi's spirited talks are perfect for teams looking for a dose of inspiration. From grappling with his personal struggles to navigating the insular restaurant world, Onwuachi shares personal stories along with the dishes of his America while emphasizing the power of food to teach, inspire, and transform.
---
Netflix's Bake Squad star and Owner of Justice of the Pies
---
Writer and New York Times-bestselling romance novelist

---