"According to the National Women's Law Center, women have lost 5.4 million jobs since the pandemic began. Not only are their jobs vanishing, but women, faced with adding caretaking and virtual-schooling duties to their professional responsibilities, are quitting. […] Those women may seem as if they're making a choice to step back, but as often as not, the choice isn't really one."

—New York Magazine
These experts can help, with tips for preventing burnout and maintaining balance that show us how to move through work—both during the pandemic and beyond—with compassion, intention, and health.
---
New York Times-bestselling author of Fair Play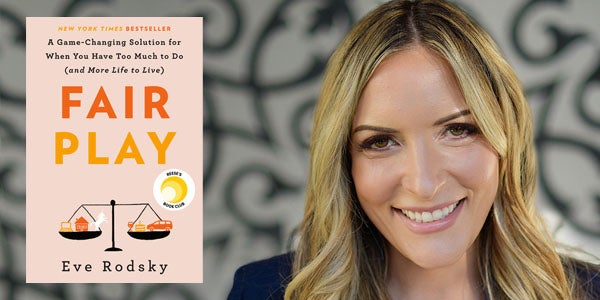 Eve Rodsky is an expert facilitator and the author of Fair Play, a time- and anxiety-saving system that offers working families a completely new way to solve a universal issue: unequal labor in the home. Now that working from home has become the way of the world, our homes (and the relationships within them) have become our most important organization. Whether you're living alone, with roommates, or balancing work with homeschooling kids, figuring out how to work and live together 24/7 during a pandemic requires new conversations and systems. Rodsky shares sanity-saving methods to create balance during this unusual time, and to promote communication and structure in any organization or household struggling to adapt to the new normal.
Author of The Fifth Trimester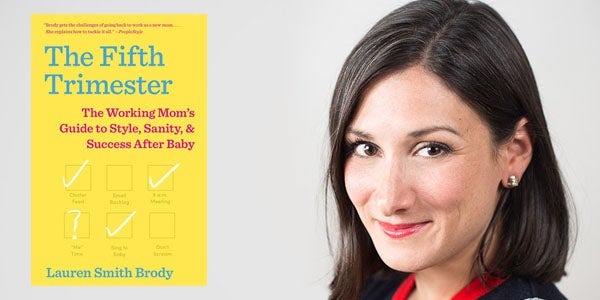 Lauren Smith Brody is the founder of The Fifth Trimester, a movement to help parents and businesses revolutionize workplace culture together. She has worked with prominent organizations such as The New York Times, American Express, Google, Facebook, and more to bring The Fifth Trimester's goals to life. Particularly during the pandemic, Brody has become keenly aware of working parents' struggles to balance all their responsibilities at home and in the virtual workspace. With her sound, practical advice, Brody helps caregivers preserve their mental health, adapt to their evolving workplaces, and find mutual employee/employer support during stressful times like these. Brody also emphasizes the importance of caregivers protecting and maintaining their time and equality, both at work and at home, including a solid plan for creating a fair division of labor in two-parent homes.
Founder of Be the Bridge and certified trainer in cultural intelligence and unconscious bias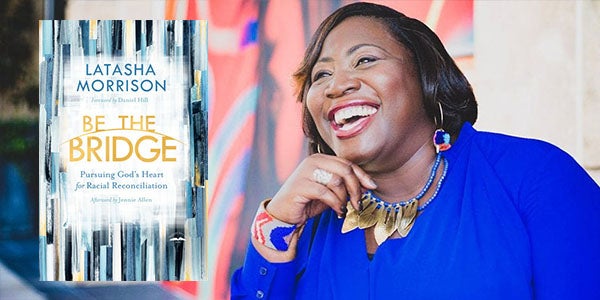 Latasha Morrison is a diversity expert and a unity champion. As the founder of Be the Bridge, a nonprofit organization dedicated to educating others on the racial disparities and injustices in the United States, she guides leaders and organizations in how to have tough conversations about race, take action against racial bias and systemic racism, and develop a more empathetic, antiracist culture. In the midst of a divisive culture, Morrison champions strong relationships and deeper understanding amongst teams and organizations. Her engaging talks and dynamic, interactive workshops help create authentic, diverse organizations where everyone feels supported.
Time management expert and bestselling author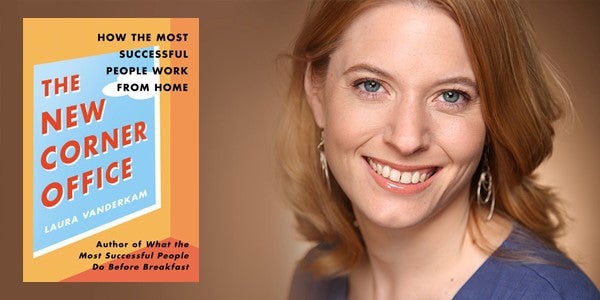 Laura Vanderkam is a journalist, author, and productivity expert who has helped thousands of people reevaluate their daily routines. Her popular books (including 168 Hours, I Know How She Does It, and Off the Clock) and hit podcasts (Before Breakfast and The New Corner Office) help her audiences find the time they didn't know they had to make room for the priorities that matter most. Her latest book, The New Corner Office, is based on her successful podcast and directly addresses how workers can adapt to their new work-from-home environments amidst the global pandemic. In her dynamic talks and workshops, Vanderkam arms audiences with immediately actionable strategies that allow even the most overwhelmed individuals to thrive and succeed.
Bestselling author and Founder of Tempest, Inc.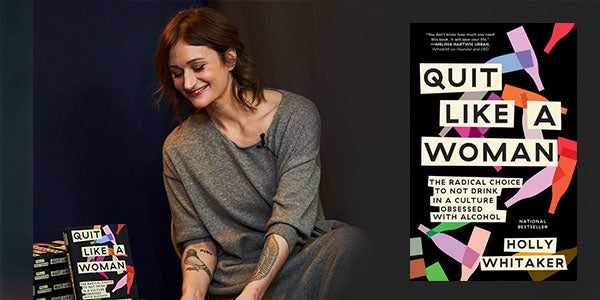 Holly Whitaker is the bestselling author of Quit Like a Woman: The Radical Choice to Not Drink in a Culture Obsessed With Alcohol. She is also the founder and CEO of Tempest, Inc., a holistic, evidence-based digital recovery platform that has served thousands of individuals on their path to recovery through various programs, educational courses, trauma-informed counselors, and more. In talks aimed toward organizations, Whitaker explains why companies must adapt to the notion that their employees may be looking to drink less and embrace abstaining from alcohol altogether. By detailing her own journey in navigating the tech corporate world, Whitaker speaks to why and how encouraging drinking enables unhealthy habits and burnout. She also posits concrete steps companies can take to create a more inclusive environment, such as planning alternatives to happy hours and providing more robust services for employees like peer support groups and access to behavioral healthcare solutions