Add speaker
Remove speaker
Speaker added
Holly Whitaker
Bestselling author of Quit Like a Woman and Founder of Tempest, Inc.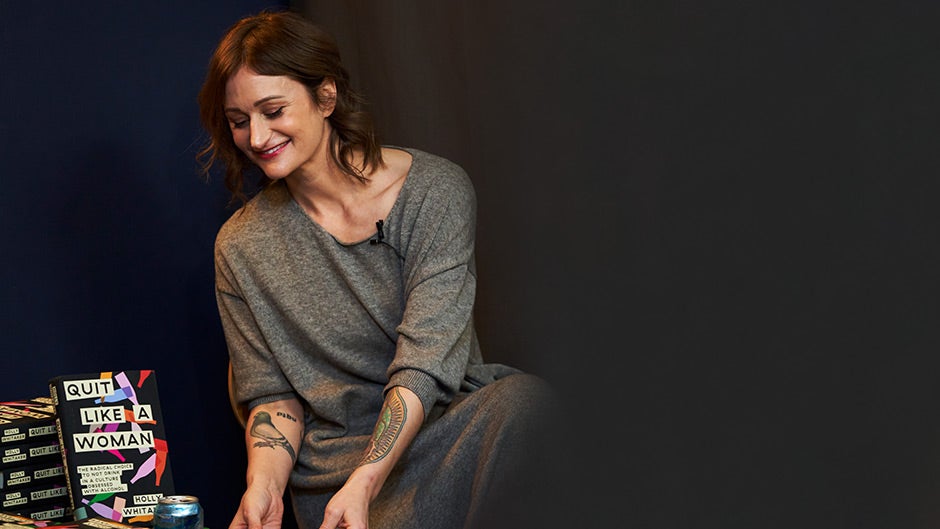 "
If we thought about alcohol as something that undermines our collective momentum and personal agency and vitality and self-worth—what would that mean for us? What if we all rejected the poison? I'll tell you what: world domination.
"
Holly Whitaker is the bestselling author of Quit Like a Woman: The Radical Choice to Not Drink in a Culture Obsessed With Alcohol, and the founder and CEO of Tempest, Inc., a holistic, evidence-based digital recovery platform. In her candid talks, she reframes the narrative around drinking culture and offers a road map to living your best life without the crutch of intoxication.
About

Holly Whitaker

Holly Whitaker is the founder and CEO of Tempest, Inc., a company she founded in 2012 when she resolved to deal with her drinking but found that the recovery program she needed—one that was modern, accessible, and flexible—did not yet exist. With years of experience in the healthcare field, and as a former director at a well-known health tech startup, Whitaker decided to create an accessible, more affordable, digital program for anyone struggling with alcohol, including the 90 percent of people who misuse alcohol but are not considered to have a severe dependency by diagnosis or self-definition. Today, Tempest has served thousands of individuals on their path to recovery through various programs, educational courses, an online publication, and trauma-informed counselors, coaches, and teachers offering constant support to simplify recovery, and guide people toward other improvements in health, wellness and quality of life.

Whitaker's bestselling book, Quit Like a Woman, offers a groundbreaking look at drinking culture and a road map to cutting out alcohol to live one's best life without the crutch of intoxication. Her talks inspire audiences to reframe their relationship with alcohol both in their personal and professional lives, offering a modern approach to recovery and clear directives for creating inclusive events that don't center alcohol. Whitaker has been featured in the New York Times, Vogue, and was named in Inc.'s "2019 Female Founders 100 List." Formerly, she co-hosted the HOME podcast, which garnered a Webby Honorable Mention in 2017.

Speaking

Topics

Modern Recovery: Rethinking Our Relationship with Alcohol 

Currently, only 2% of the 51 million people who need help with alcohol receive treatment. Finding a path to recovery is complex, and existing options require people to surrender to a rigid program that wasn't built with the needs of everyone in mind. Both traditional recovery programs and Big Alcohol place the responsibility on individuals who can't manage the toxic, carcinogenic drug. This is why it is important to ditch the term "alcoholic" and shift the blame back to alcohol, the same way Big Tobacco is to blame for smoking addiction. Based on her own experience, Whitaker developed a modern approach to recovery that adapts to individual needs through a holistic, evidence-based digital recovery platform. Access and flexibility are what make digital healthcare solutions so appealing and groundbreaking, but through peer support and community, we can drastically change the impact of virtual healthcare. By intertwining real-life connections and online support systems, modern recovery can work for the millions of people questioning their relationship with alcohol and looking for an option that can easily fit into their life and adapt to their needs.

The Radical Choice of Being a Sober Woman 

Throughout history, women have been marginalized and oppressed, and alcohol companies have spent millions on advertising campaigns to convince women that drinking equates to freedom and confidence. In reality, alcohol takes power and agency away from women and keeps them down. By recounting the story of her own path to recovery, Whitaker explains how she realized that choosing not to drink can be a reclamation of power and a radical choice in today's culture. Whitaker explains what it means to "Quit Like a Woman'' in order to unlock your full potential, change your relationship with alcohol, and spark other improvements in health, wellness, and quality of life.

Creating Meaningful Team Relationships and an Inclusive Work Environment without Alcohol

As younger generations are looking to drink less and embrace abstaining from alcohol altogether, companies need to adapt. By detailing her own journey in navigating the tech corporate world, Whitaker speaks to why and how encouraging drinking enables unprofessional behavior and an unhealthy, burnt-out team. Instead, true cooperation comes from deeper, more meaningful connections that alcohol obstructs. She can also speak to concrete steps companies should take to create a more inclusive environment, such as planning alternatives to happy hours, offering equally attractive non-alcoholic beverages and providing more robust services for employees like peer support groups and access to behavioral healthcare solutions.

Video

Praise

for Holly Whitaker

Praise for Quit Like a Woman

A funny, fast-paced, and bracingly candid dispatch from the realm of the self-actualized, but Holly Whitaker is no polished model of self-help evangelism, nor is her memoir-manifesto selling a one-size-fits-all solution. Her story is a messy human one and all the more convincing that sobriety is a feminist issue.

—

Melissa Febos, author of 

Whip Smart 

and 

Abandon Me

As a culture, we have a weird and often dysfunctional relationship with alcohol. This thoughtful, moving book will help a lot of people get to a healthier place.

—

Johann Hari, author of 

Chasing the Scream 

and

 Lost Connections

Holly Whitaker is a genius: brilliantly clever, fearless, snort-out-loud funny.

—

Catherine Gray, author of 

The Unexpected Joy of Being Sober

Brave and revolutionary, Whitaker has written a compulsively readable book about creating a life you don't want to escape. Funny, insightful, and candid, it is a must-read for anyone embarking on the adventure of abandoning alcohol.

—

Ann Dowsett Johnston, author of 

Drink: The Intimate Relationship Between Women and Alcohol

A vital, timely, and intriguing analysis of women and alcohol . . . Whitaker cuts to the quick of the issues, skillfully using gripping anecdotes and well-researched insights to educate, liberate, and provide real hope and tangible steps for anyone looking to quit like a woman.

—

Annie Grace, author of 

This Naked Mind: Control Alcohol, Find Freedom, Discover Happiness & Change Your Life

Raw, vulnerable, and unapologetic. Holly Whitaker brings these ingredients together for a fresh and needed perspective as well as a great read.

—

Jud Brewer, MD, PhD, author of 

The Craving Mind: From Cigarettes to Smartphones to Love—Why We Get Hooked and How We Can Break Bad Habits

Following in the footsteps of titles such as Rachel Hollis's Girl, Wash Your Face, Whitaker aims her first book at modern, urban women—specifically those who are concerned that they might have a problem with alcohol. Part self-help, part recovery memoir, this personal account provides useful and inspiring techniques for addiction recovery.

In this blending of memoir and advocacy for an alcohol-free lifestyle, Whitaker . . . offer[s] inspiration to others in need of guidance or permission to find their own paths.

Books

by Holly Whitaker

Media

About Holly Whitaker
212 572-2013

Holly Whitaker travels from New York, NY
Featured Title
Quit Like a Woman
"An unflinching examination of how our drinking culture hurts women and a gorgeous memoir of how one woman healed herself. It will change your relationship with alcohol—and it has the power to change your relationship with your entire life."—Glennon Doyle, #1 New York Times bestselling author of Love Warrior and founder of Together Rising
Similar Speakers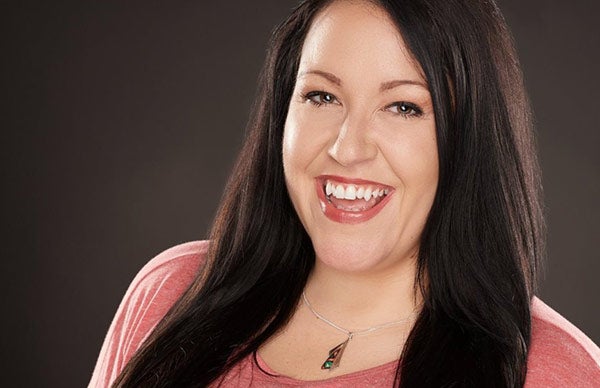 Blogger, speaker, and author of High Achiever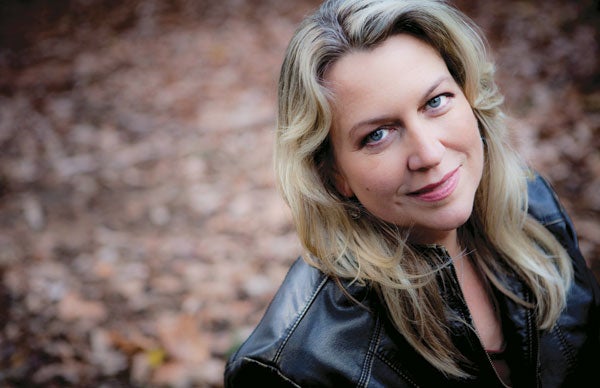 Author of the #1 New York Times-bestselling memoir Wild and "Dear Sugar" columnist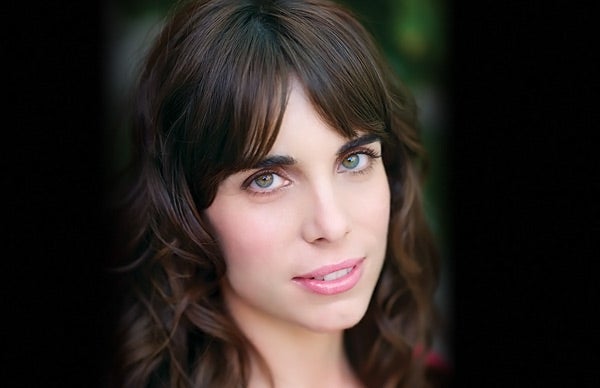 Author of the New York Times-bestselling memoir With or Without You