Add speaker
Remove speaker
Speaker added
Therese Huston
Author of Let's Talk: Make Effective Feedback Your Superpower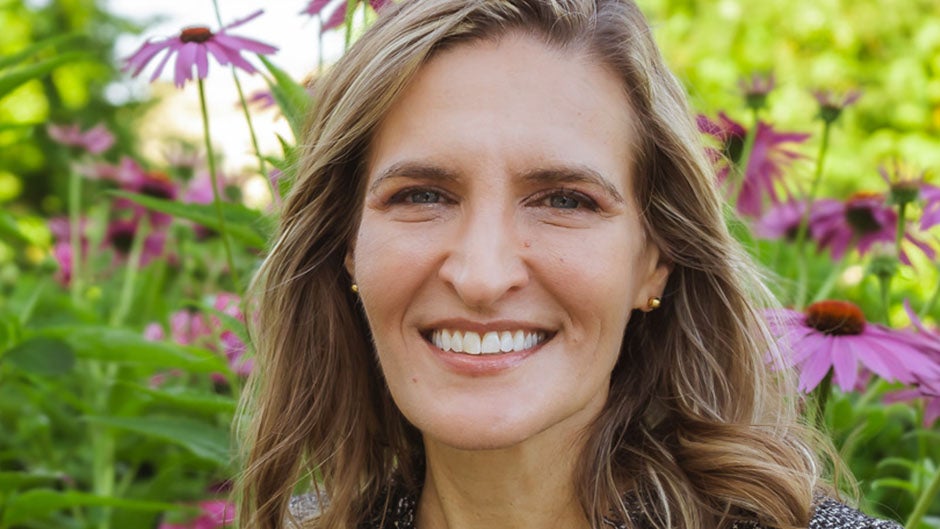 Play Video
Therese Huston is a renowned speaker, cognitive scientist, and feedback guru. She was the founding director of the Center for Excellence in Teaching and Learning at Seattle University. Her new book, Let's Talk: Make Effective Feedback Your Superpower, is a guide for how managers and leaders can give better feedback, cultivate emotional intelligence, and build trust and engagement. Huston speaks regularly about how to give and solicit better feedback, how to curb unconscious bias in the workplace, and how to make smart people smarter at work.
About

Therese Huston

Therese Huston is a cognitive psychologist, gender strategist, and the founding director of the Center for Excellence in Teaching and Learning at Seattle University. A powerful speaker, she has led workshops at Microsoft, Amazon, the U.S. State Department, the Cleveland Clinic, and Harvard Business School on how to create more inclusive workplaces for women. Huston also speaks deftly about the intersection of gender and business, women in tech, improving management and leadership skills, and teaching and education. Her polished combination of smart science and practical application makes Huston a favorite among academic audiences, businesses, and conferences.

In Huston's writing, she coaches leaders and managers—and especially women in these roles—on how to build confidence, make better decisions, take risks, and give more constructive feedback. In her most book, Let's Talk: Make Effective Feedback Your Superpower, Huston puts forth a paradigm-shifting model for managers, leaders, and professionals of all kinds, giving them the tools to provide great feedback that employees and team members will hear and take to heart. Her valuable advice gives leaders a framework for coaching and giving impactful feedback, resulting in more creative, innovative, and engaged team members.

Huston is a prolific writer, with op-eds and articles in major publications like The New York Times, Harvard Business Review, TIME, and the Los Angeles Times. She is also the author of two other books, Teaching What You Don't Know and How Women Decide. Huston has been interviewed on NPR and on television morning news programs, and her research has been featured in a variety of media, including Forbes, The Financial Times, and Health Day. Huston received her MS and PhD in Cognitive Psychology from Carnegie Mellon University and completed a post-graduate program in Organizational Leadership at Oxford University

Speaking

Topics

Mastering the Art of Feedback

Few of us can be successful at work without feedback, yet chances are you aren't getting the feedback you need most. And if you're a manager, you're wondering how to give feedback in a way that doesn't crush souls or squelch motivation. In this highly interactive and research-backed workshop, Therese Huston reframes feedback so that it's more useful and less threatening. She explores transformative principles such as "Side with the person, not the problem," and "Make your motto, 'No surprises.'" Participants leave with seven strategies they can put into action immediately: strategies for soliciting better feedback and strategies for giving the feedback someone else needs to succeed.

Breaking Unconscious Bias in Feedback and Performance Reviews

If you're working to improve the diversity in your organization, here's a question you need to ask: Do managers give men and women the same kinds of feedback? When managers give feedback to white employees and employees of color, do they convey the same messages? It might feel that way, but new evidence suggests they don't. In this highly interactive workshop, Dr. Huston uses research, stories, and activities to reveal the six most frequent ways unconscious bias appears in feedback. These problems are common but solvable. She'll work with your group to identify concrete strategies for giving and soliciting useful, unbiased feedback so everyone has a winning chance to excel.

How Women Decide: What We Should Know about Gender and Decision-Making

Therese Huston has spent many years researching how women and men make decisions. In a society where we expect men in power to make the most crucial decisions, Huston argues that women's decision-making skills are just as valuable and, in fact, necessary to maintaining group intelligence. In a talk that blends statistical data with cohesive analysis, Huston interrogates the challenge of good decision-making, how men and women approach it differently, and why it matters—in the workplace and beyond.

The Joys and Challenges of Teaching Outside Your Comfort Zone

Educators are often called upon to teach in areas with which they are unfamiliar. How can one prepare for this and look credible in the process? An experienced teaching consultant, Therese Huston uses this talk to offer creative strategies to educators teaching outside their comfort zone. With the assurance that authority in the classroom doesn't always come from perfect knowledge of a subject, Huston encourages educators to meet students where they are, maintain discussions when they seem to fall flat, and above all, embrace the adventure of teaching what you don't know.

Categories:

Business + Management Speakers

,

AI + Technology Speakers

,

Company Reads Speakers

,

Diversity + Inclusion Speakers

,

Education Speakers

,

Entrepreneurship Speakers

,

Future of Work Speakers

,

Innovation + Creativity Speakers

,

Leadership Speakers

,

Motivational + Inspirational Speakers

,

TED Talks Speakers

,

Women's Interest Speakers

Video

Praise

for Therese Huston

Therese partnered thoughtfully with our leadership team to create a workshop that was tailored to our unique needs. This enabled us to ensure the content was grounded in data, relevant and engaging for the attendees.

Dr. Huston doesn't just present eye-opening research and stories; she gives audiences actionable advice that can transform our careers and even the workplace. Her work is so vital during this moment of change.

—

Carolyn Gan

, Watermark Conference for Women

Therese is a master at telling stories that engage participants and at facilitating activities that challenge them to think in new ways.

—

Kevin Barry

, University of Notre Dame

Therese brings a certain sage-like quality to her sessions.  She is honest and realistic, yet empowering and positive.

—

Sumita Khatri

, Cleveland Clinic

Praise for Let's Talk

Giving great feedback–whether recognition, coaching or evaluation–is a game-changer when it comes to helping each other do our best work. We know that. And yet, it's incredibly difficult to do it well, in a way that's useful, fair, and strengthen relationships. Let's Talk breaks down giving feedback with the latest research, relevant stories, and actionable frameworks that we can all apply to turn feedback into a personal superpower.

—

Julie Zhuo, bestselling author of 

Making of a Manager

Imagine being known as the person who makes those around them both successful and happy. Mastering how to give good feedback is essential. This book helps you navigate through the competing theories to become a feedback-giving maestro.

—

Michael Bungay Stanier, bestselling author of 

The Coaching Habit and The Advice Trap

It's easy to go your whole career giving well-intentioned but useless feedback. This brilliant book identifies the most common mistakes managers make with surgical precision, and empowers you with ninja listening skills, emotional management techniques, and whip-smart scripts to create real behavior change and lasting trust.

—

Nir Eyal, bestselling author of 

Hooked and Indistractable

If you've ever been afraid to deliver constructive criticism, this book is for you. It's full of practical examples and tactical tips to show you how to become an expert on giving feedback that works, and the type of leader that everyone will want to follow.

—

Liz Fosslien and Mollie West Duffy, authors of 

No Hard Feelings

I was impressed by Let's Talk's treatment of unconscious bias. The recommended practices allow managers to bypass influences of gender stereotypes that  hinder the careers of strong women.

—

Anthony Greenwald, bestselling co-author of 

Blindspot: Hidden Biases of Good People

Therese Huston delivers a pep talk, toolkit, and decoding of employee behavior, all in one. Using both stories and science, she leaves us wiser, braver, fairer, and better. This book is a gift that belongs within arm's reach of every manager at all times.

—

Dolly Chugh, author of 

The Person You Mean to Be

and Associate Professor at NYU Stern

Rarely does an author make research so readable–and enjoyably instructive! You'll learn more about how you give feedback now versus how you can get better at it, engaging with people of all kinds. Therese's structure, descriptions, practices, and nuanced stories covering sensitive situations achieve something rare for a management book–entertainment, education, and humanity rolled into one.

—

Joanna Barsh, bestselling author of 

How Remarkable Women Lead and Grow Wherever You Work

Let's Talk belongs in the hands of every supervisor who wants to give effective feedback. Full of practical suggestions undergirded by workplace research, this user-friendly guide will give you the tools you need to bring out the best in the people you work with. Highly recommended!

—

Beverly Daniel Tatum, PhD., author of

Why Are All the Black Kids Sitting Together in the Cafeteria? and Other Conversations About Race

If you've got hard feedback to give and want to strengthen a relationship, not test it, Let's Talk is your go-to guide. Therese Huston provides a better way to cultivating a positive, supportive environment, one where you don't write people off but see them instead as individuals with potential, resulting in helping them become the best version of themselves.

—

Scott Barry Kaufman, author of 

Transcend

 and host of 

The Psychology Podcast

Praise for How Women Decide

One could imagine [How Women Decide] becoming required reading on Wall Street.

—

New York Times Book Review

I thought I had read everything I needed to read on gender differences, but, as a CEO, this book showed me a new and critically important area in which we need to be very aware of our biases and take the steps Huston recommends to address them.

—

Anne-Marie Slaughter, author of

Unfinished Business

Praise for Teaching What You Don't Know

Huston's book is illuminating even for those teaching within their expertise.

—

Natascha Chtena,

Inside Higher Ed

As [Huston] demonstrates, teaching outside your area of competence is almost the norm in the U.S. academy… The hints and tips provided here will be valuable perhaps everywhere that there is a higher education system… Teaching What You Don't Know will find a good audience as a rescue manual for the young, as it assuages the anxieties facing the postgraduate or the postdoctoral teacher. The book, which clearly draws on a wide range of teaching experience on the U.S. scene, offers good advice and outlines some useful strategies. Huston does, moreover, dig up issues that have become ever more pressing over the past few years.

—

Leslie Gofton,

Times Higher Education

Have you ever been asked to deliver a lecture at short notice on a topic that is outside your comfort zone?… If so, read this book. In fact, ever found yourself wondering how you could improve your teaching, even of topics well within your expertise? Again, if so, read this book.

—

Celia Popovic,

Innovations in Education and Teaching International

When top-down support and open communication become the norm, teaching outside one's expertise can cease to be the nightmarish experience many feel it to be and become the illuminating and rewarding experience that Huston describes. While this is undoubtedly important, Huston's consistently optimistic treatment of this subject and her clear suggestions for struggling teachers remain the book's greatest strengths. Teaching What You Don't Know is a pleasure to read and should be required reading in graduate pedagogy classes across disciplines.

Moving behind the reassuring public image of professorial expertise, Huston exposes a growing but still largely hidden academic reality: university teachers—sometimes even full professors—teaching outside of their field. Interviews with dozens of university faculty convincingly establish the prevalence of the practice and clarify the institutional reasons that it will likely increase in the years ahead. But many readers will quickly move past the analysis of why university faculty must teach outside their specialty to consider the helpful advice on how to do such teaching well… It may surprise librarians how many teachers and administrators seek out this book.

—

Bryce Christensen,

Booklist

Sometimes teachers might find themselves filling in, and Teaching What You Don't Know is a handy book to help them deal with unexpected situations.

—

Bookseller and Publisher

This is one of the best books I've read on university teaching and learning in a long time. It addresses an issue that's seldom discussed, in a book that's both carefully researched and wonderfully sparkling in style. The author makes a strong case that teaching outside your area of expertise is a serious and extensive problem, and she offers some highly practical advice about how to meet the challenges. I would make this book a standard text for both our new faculty program and teaching fellows program, and I suspect that many other programs will want to do the same.

—

Ken Bain, author of

What the Best College Teachers Do

Books

by Therese Huston

Media

About Therese Huston
212 572-2013

Therese Huston travels from Seattle, Washington
Featured Title
Let's Talk
"Rarely does an author make research so readable–and enjoyably instructive! You'll learn more about how you give feedback now versus how you can get better at it, engaging with people of all kinds. Therese's structure, descriptions, practices, and nuanced stories covering sensitive situations achieve something rare for a management book–entertainment, education, and humanity rolled into one."
–Joanna Barsh, bestselling author of How Remarkable Women Lead and Grow Wherever You Work
Similar Speakers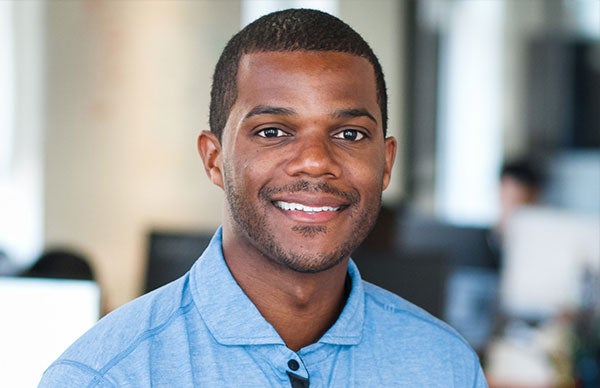 CEO and co-founder of Jopwell and author of Let Them See You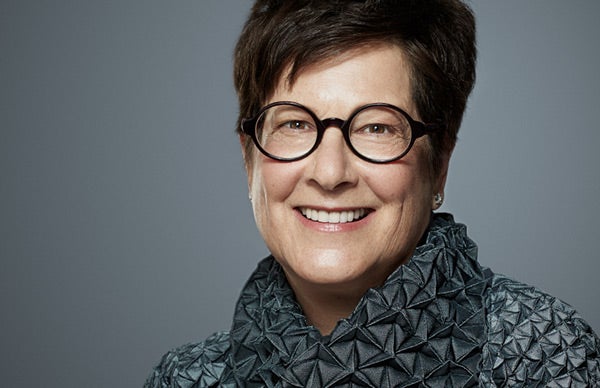 McKinsey Director Emeritus, bestselling author of How Remarkable Women Lead and Centered Leadership and Grow Wherever You Work.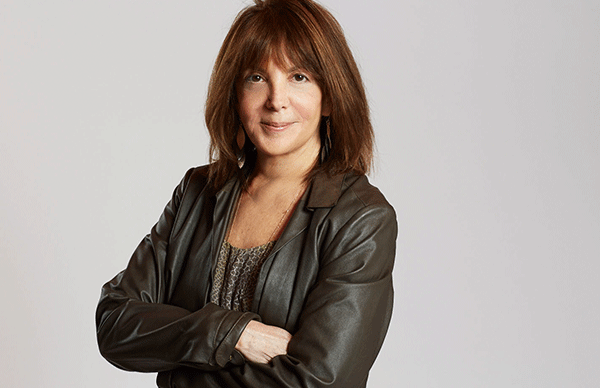 Advertising Hall of Fame luminary, Chairman of Publicis Kaplan Thaler, and bestselling author of Power of Nice and Grit to Great