Add speaker
Remove speaker
Speaker added
Linda Kaplan Thaler
Advertising Hall of Fame luminary, Chairman of Publicis Kaplan Thaler, and bestselling author of Power of Nice and Grit to Great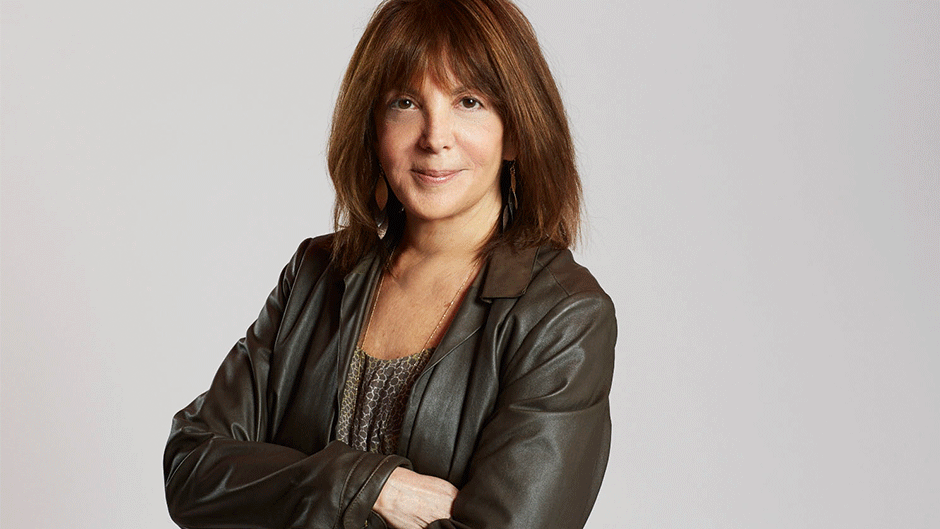 Play Video
Photo credit: Amy Postle
According to Linda Kaplan Thaler, one of advertising's most admired leaders, it is not native intelligence or natural talent that makes people excel—it's old-fashioned sweat equity and hard work. In her book Grit to Great, and in her inspirational lectures, Kaplan Thaler shows career-minded, achievement-oriented people—everyone from senior managers to personal assistants and aspiring college grads—that with the right attitude and determination, success is within reach.
About

Linda Kaplan Thaler

Advertising Hall of Famer Linda Kaplan Thaler is responsible for some of America' s most famous and award-winning advertising campaigns, including the Aflac duck and the hilarious "Yes, Yes, Yes" commercials for Clairol Herbal Essences. She has composed jingles that are among the industry's gold standard, including "I Don' t Wanna Grow Up, I'm a Toys ' R' Us Kid," and "Kodak Moments." She is a renowned motivational speaker and President of Kaplan Thaler Productions.

Having grown up in the Bronx, with no money or connections, Kaplan Thaler knows that perseverance and determination are what can make the difference and help people excel beyond their wildest dreams, whether in their career or personal life. She is proof positive of the power of grit. A powerful, entertaining and inspiring speaker, her lectures offer stories from the front lines of business on the impact that determination, hard work, and focused attention have on getting ahead.

Kaplan Thaler was formerly Chairman of Publicis Kaplan Thaler, with clients such as P&G, Citibank, Pfizer, and Wendy's. She was also previously CEO of the Kaplan Thaler Group, which she grew from a fledgling start-up to a company with over a billion dollars in billings.

Kaplan Thaler is also a nationally acclaimed author. Her newest bestseller with Robin Koval, Grit to Great, was ranked one of the top business books for 2015. A familiar face in the media, Kaplan Thaler has appeared on "The Apprentice," "Good Morning America," "The Today Show," CNN, and as the host of Oxygen's television series "Making It Big." She worked on the presidential runs for Clinton/Gore in 1992 and Hillary Clinton in 2008.

Her talents have earned her the prestigious Matrix Award, the Advertising Woman of the Year Award, NYWIFT's Muse award, and is one of Ad Age' s "Most Influential Women in Advertising." Recently, she won the Clio's Lifetime Achievement Award and was the first woman to ever receive this coveted award.

A native New Yorker, Kaplan Thaler is a Phi Beta Kappa and Magna cum Laude graduate of CCNY and currently sits on the Advisory Council for The Colin Powell School at CCNY.

Speaking

Topics

Grit to Great: How Perseverance, Passion, and Pluck Take You from Ordinary to Extraordinary

In her Grit to Great lectures, Linda Kaplan Thaler tackles a topic that is close to her heart, one she believes is the real secret to her own success and in the careers of so many people she knows and has met. New research proves that the real secret to success isn't some rarefied "It" factor, it's the "grit" factor. And each and every one of us can possess it.

Drawing on the latest research in positive psychology and personal success, as well as a cornucopia of stories and practical "how to" tips and exercises, Thaler discusses why those who develop and possess the character traits of grit (Guts, Resilience, Initiative and Tenacity) outperform individuals with genius IQ's, virtuoso talent, unlimited financial resources or a private school education. Individuals with high grit quotient do better in school, work, the playing field, in relationships and life. Her message is relevant to a broad range of audiences from entry level employees and budding entrepreneurs to C-Suite executives. Her inspiring message is that grit is something we all can embrace and develop whether you are nine or ninety.

The Power of Nice: How to Conquer the Business World with Kindness

Linda Kaplan Thaler has moved to the top of the advertising industry by following a simple but powerful philosophy: it pays to be nice. In her The Power of Nice lectures, through her own experiences and the stories of other people and businesses, she demonstrates why, contrary to conventional wisdom, nice people finish first.

Turning the well-known adage of "Nice Guys Finish Last" on its ear, "nice" companies have lower employee turnover, lower recruitment costs, and higher productivity. Nice people live longer, are healthier, and make more money. In today's interconnected world, companies and people with a reputation for cooperation and fair play forge the kind of relationships that lead to bigger and better opportunities, both in business and in life.

Kaplan Thaler illustrates the surprising power of nice with an array of real-life examples from the business arena, as well as from her personal life, and presents a plan of action covering everything from creating a positive impression to sweetening the deal to turning enemies into allies.

The Power of Small: Why Little Things Make All the Difference

Our smallest actions and gestures often have outsized impact on our biggest goals: Did you double-check that presentation one last time, or hold the elevator for a stranger? Going that extra inch—whether with a client, customer, family member, or friend—speaks volumes to others about our talent, personality, and motivations. After all, if we can't take care of the small details, how can we be counted on to deliver when it really matters?

In today's challenging times, bigger isn't always better. In fact, it's often the baby steps that put us on the path to delivering a true competitive advantage. Kaplan Thaler shows how to get more of what you want with surprisingly less than you'd imagine.

Video

Praise

for Linda Kaplan Thaler

Linda is a terrific speaker.  Linda was able to articulate one of my fundamental managing tenets- be nice.  She's inspiring and she captured the imagination of my team.  Hers is a most refreshing approach.

—

NBC Ent Mktg and Digital

, Len Fogge, President

Witty, warm and smart, Linda is the real deal. Sharing her catalogue of extraordinary life experiences, personal insights and independent research, Linda instantly established credibility with our delegates and connected on a personal level drawing a full spectrum of emotion from inspiration to laughter and tears. A truly authentic motivational delivery and a hit with our audience.

—

The Canadian Association for Pharmacy Distribution Management

, President & CEO

Linda's Grit to Great message set the perfect opening tone for our annual Franchise Convention. As we celebrated the family culture that makes Wendy's so special, Linda paid special homage to our founder, Dave Thomas, and left us all with a message that lasts – hard work, perseverance and doing what you love are the true keys to success.

—

The Wendy's Company

, Chief Communications Officer

Linda is a stellar keynote. What every event needs is inspiration, motivation, and practical advice. She's been there and knows how to share it. Linda's talk lifted the crowd and gave us an energy boost that made the day.

Linda's passion and message was a hit with our audience of entrepreneurs – it connected at a deep personal level.  She inspired and energized our Forum kick-off which elevated the energy for the rest of the program.  Many commented it was one of the best keynotes we've had at a Virtuoso event, and given our who's who line-up, that's saying a lot.

—

Virtuoso, Ltd.

, Chairman & CEO

We get the best speakers in the world for our C-Suite Network Conferences. We hold our speakers to the highest bar of excellence. Linda Kaplan Thaler is at the top. She engaged our audience with her wit and insights. Her stories of hard work and perseverance not only inspired our audience of top business leaders but gave them tools they could use right away. Linda is a pleasure to work with and we highly recommend her as a world class speaker.

—

C-Suite Network

, Chairman

Linda, you were amazing.  What can I say about perfection!! You were outstanding. You over delivered! And that is a very good thing! You are a WOW. Grit To Great will change lives for generations, and I'm so proud that Women's Leadership Exchange could be a small part of that process!

—

Women's Leadership Exchange

, Co-Founder

Linda Kaplan is a down-to-earth, whip smart, treasure trove of advice and wisdom. She imparts it with humor and humility. She's a role model and inspiration to every young woman out there who wonders if it's possible to "make it" out there.

—

VCU Brandcenter

, Director

Praise for The Power of Nice: How to Conquer the Business World With Kindness

In negotiation, the cheapest concession you can make is to be nice. And the returns can be high, as Linda Kaplan Thaler and Robin Koval show in this delightfully readable primer packed with practical advice and entertaining stories. I recommend it with pleasure!

—

William Ury, co-author of

Getting to Yes

and author of

The Power of a Positive No

The Power of Nice is a wonder drug! It could literally save your career and your life…. And let me suggest a first act of kindness: buy some extra copies for your enemies. I'll bet they need The Power of Nice more than you do.

—

Keith Ferrazzi, author of

Never Eat Alone

, the bestselling book on building relationships for success

This little book will show you why women should run most corporations in America, and maybe the entire country. Reading Nice will improve just about everything in your life, and that's a promise.

—

James Patterson, bestselling author, former CEO of J. Walter Thompson North America

For my money, I would always rather make a deal with people I like who treat me well. If you want to discover the surprising power of nice, read this book. Memorize it. Use it. You'll be glad you did.

Leo Durocher was wrong! Linda Kaplan Thaler and Robin Koval's The Power of Nice is the antidote to our increasingly mean-spirited culture. I'm going to send a copy to every political campaign consultant I know.

Praise for Bang!: Getting Your Message Heard in a Noisy World

Bright, breezy, but deadly serious guide to creating a buzz—and a bang.

This top-notch book… is as much about creating an atmosphere that fosteres creativity as it is about memorable marketing.

Praise for The Power of Small

Once you've read The Power of Small, you will never look at the world the same way again. When you re-orient your perspective to look for the magic in the little things, life's mountains become manageable molehills.

Linda Kaplan Thaler and Robin Koval take on the conventional wisdom that bigger is better and show how thinking small gives you a true competitive advantage in life. For best results, get Small now. This little book can make a huge difference in your life.

—

James Patterson, bestselling author, former CEO of J. Walter Thompson

Books

by Linda Kaplan Thaler

Media

About Linda Kaplan Thaler
212 572-2013

Linda Kaplan Thaler travels from New York, NY
Similar Speakers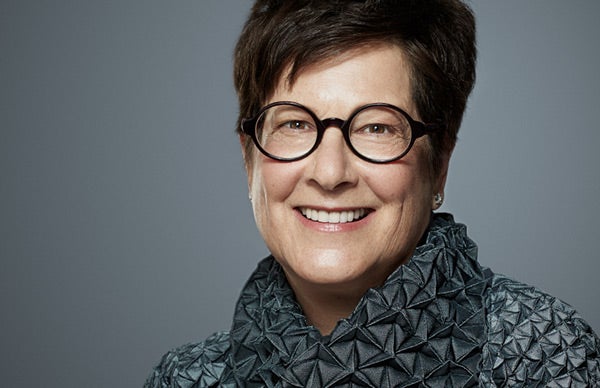 McKinsey Director Emeritus, bestselling author of How Remarkable Women Lead and Centered Leadership and Grow Wherever You Work.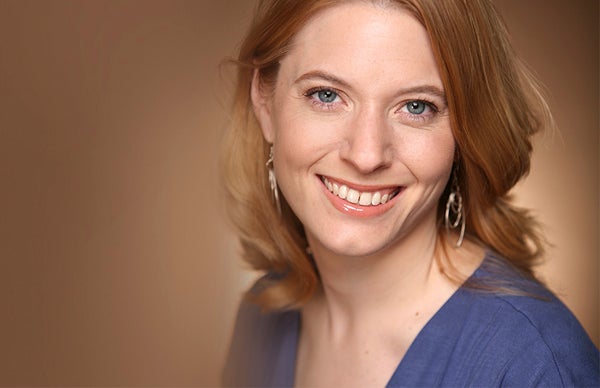 Productivity expert and author of 168 Hours, I Know How She Does It, and The New Corner Office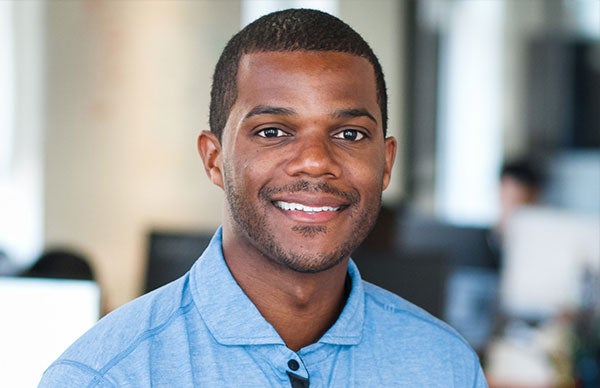 CEO and co-founder of Jopwell and author of Let Them See You