Add speaker
Remove speaker
Speaker added
Dr. Simran Jeet Singh
Motivational speaker, author, and human rights activist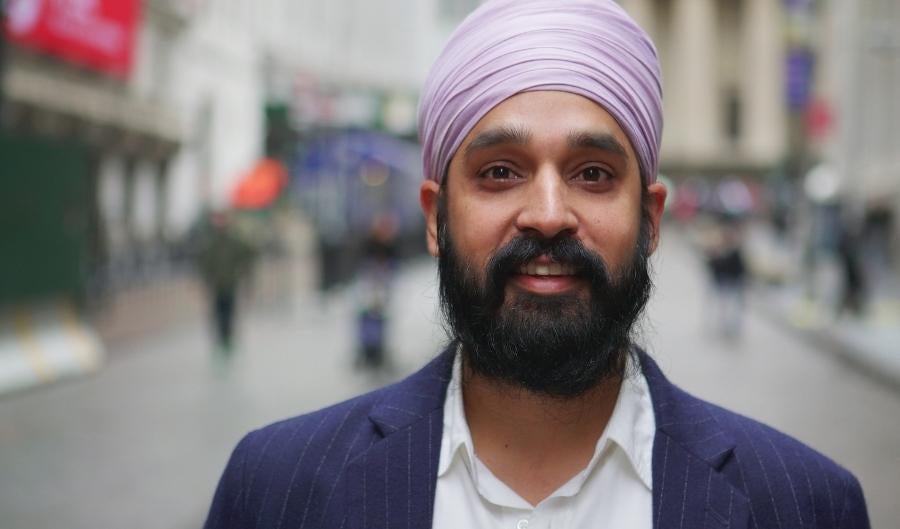 "
If ignorance is what ails us, then learning about one another is medicine.
"
Play Video
Photo credit: Ryan Lash
Writer, educator, and activist Dr. Simran Jeet Singh is the executive director for the Aspen Institute's Religion and Society Program and author of The Light We Give: How Sikh Wisdom Can Transform Your Life. In his work and contemplative talks, he offers a fresh approach to ethical living—one in which love, caring, and service go hand-in-hand with personal happiness. He shares the skills and insights that kept him engaged in his commitment to activism, and how to use compassion as the antidote to anger, self-pity, or social justice burnout.
About

Simran Jeet Singh

Growing up in Texas as the son of Indian immigrants and a self-described "turban-wearing, brown-skinned, beard-loving Sikh," Simran Jeet Singh constantly confronted racism, bullying, and ethnic slurs. But, where others may have grown bitter or angry, he looked to the lessons of Sikh teachings he grew up with to seek out the good in every situation and find positive ways to direct his energy. These tenets of love and service to others empowered him to forge a life of connection and a commitment to justice that catapulted him to the national stage in the areas of diversity, equity, and inclusion.

In The Light We Give and his moving keynote programs, Dr. Singh shows how Sikh wisdom can transform lives, and enlightens audiences on how to integrate ethical living with personal happiness. He helps people reach beyond their comfort zones to practice a deeper form of living, proving that everyone can learn the insights and skills that have led him to find this crucial balance of compassion, activism, and peace. Dr. Singh's vision of hope shows how each of us can turn away from fear, uncertainty, and anger to move toward renewal and positive change.

Recognized among TIME Magazine's sixteen people fighting for a more equal America, Dr. Simran Jeet Singh's work has appeared in The New York Times, The Washington Post, the Harvard Business Review, CNN, and Religion News Service, where he is a regular monthly columnist. He has been featured on Good Morning America, NBC News, ABC News, and the On Being podcast. A prolific speaker, he has brought his powerful approach to building a purposeful, rewarding, and happy life to organizations ranging from Google to the Harvard Divinity School to the White House.

Singh is also the author of Fauja Singh Keeps Going, a bestselling children's picture book based on the true story of Fauja Singh, who broke world records to become the first one-hundred-year-old to run a marathon. In it, Dr. Simran Jeet Singh shares valuable lessons on the source of the marathoner's grit, determination to overcome obstacles, and commitment to positive representation of the Sikh community. Fauja Singh Keeps Going was named an NPR Best Book of 2020, a  New York Public Library Best Book of 2020, and a Chicago Public Library Best Informational Book for Younger Readers of 2020, among other accolades.

Currently, Dr. Simran Jeet Singh is Executive Director of the Aspen Institute's Program on Religion and Society, a Soros Equality Fellow with the Open Society Foundations, a Senior Adviser on Equity and Inclusion for YSC Consulting, and a Visiting Professor at Union Seminary. He was recently named a 2022 Atlantic Fellow for Racial Equity. He lives with his family in New York City.

Speaking

Topics

The Light We Give: How Sikh Wisdom Can Transform Your Life

In his signature program, Singh lays out how we can learn to integrate ethical living with personal happiness. He speaks to those who are inspired to grow, but don't know where to begin; to those who crave the chance to be empathetic, but are afraid of looking vulnerable; and to those who seek the courage to confront hatred with love and compassion. Singh helps people reach beyond their comfort zones to practice this deeper form of living, and explores how everyone can learn the insights and skills that have led him to find a crucial balance—one that allows a commitment to activism without becoming consumed by rage, self-pity, or burnout. Singh offers a vision of hope that shows how each of us can turn away from fear, uncertainty, and anger and move toward renewal and positive change.

Cultivating Empathy: How Practicing Compassion Can Calm Our Outrage

There's a lot to be angry about these days. And as our world becomes increasingly polarized, we all find ourselves being pulled at the seams. Having come out of such outrage and found calmness, Singh believes he has an answer that can lessen our frustrations and increase our quality of life. That antidote is empathy. As a turbaned and bearded Sikh man, Singh has been subjected to racism his whole life. He has also been working on the frontlines of hate violence for more than a decade. And yet, he has managed to avoid falling into the toxic trap of hate and anger. In this session, he will draw from his personal experiences and hate incidents he has witnessed firsthand to reveal his wisdom on what it really takes to choose love over hate. He will share stories of how empathy has helped save him from darkness and daily practices that everyone can incorporate to build their own reservoirs of compassion.

Turbans, Beards, and Brown Skin: What It's Like to Be on the Margins of Modern America

Can you imagine what it feels like to be so invisible that people don't even know who you are? Now imagine how empowering it would be, after decades of being erased, to finally see yourself publicly represented. An important aspect of diversity and inclusion is to honor other people's experiences. But how can we fully connect with people who we don't even know? In this session, Singh gives everyone a chance to walk in his shoes, taking people on a unique journey based on his own personal experiences – from his encounters with racism while growing up in South Texas to becoming an activist who advocates for equality and justice. Singh will share accounts of his trailblazing efforts and historic firsts in diverse fields – such as children's literature, podcasting, and chaplaincy – as a way of illustrating the power of representation, and why it matters so much to so many, and also as a way of exploring the limits of representation and how much farther we still have to go.

Categories:

Current + Social Issues Speakers

,

Asian American and Native Hawaiian/Pacific Islander Month Speakers

,

Business + Management Speakers

,

Children's Author Speakers

,

College + University Speakers

,

Diversity + Inclusion Speakers

,

Leadership Speakers

,

Motivational + Inspirational Speakers

,

New Speakers

,

Religion + Spirituality Speakers

,

Social Justice Speakers

,

Wellness Speakers

Video

Praise

for Simran Jeet Singh

Praise for The Light We Give

The Light We Give is an extraordinary book. With moral insight and an abiding commitment to make this world better one act at a time, Simran Singh pierces through the depressing noise of these dark days with a gentleness and care that soothes and inspires.  Sikh wisdom and love leap from every page.  After reading this book, I want to be better. I want to do better!

—

Eddie S. Glaude, Jr., author of

Begin Again

I found this book utterly fascinating. A compelling and enthralling introduction to Sikh traditions that will speak to people of every faith—and those who are looking for one.  In its own unique way it is an important contribution to interfaith relations in our country.

—

James Martin, SJ, author of

 Learning to Pray

Beautiful, profound, and above all transformative, The Light We Give is a book that will not only stay with you but change you. Through harrowing stories of personal experiences and a rarely seen exploration of the tenets of the Sikh faith, Simran Jeet Singh calls us to have empathy and love and to operate in them. This book couldn't be more timely.

—

Angie Thomas, author of

The Hate U Give

I've appreciated Simran's writing for years now, and I really love this book. The Light We Give is a beautiful reflection of how so many Sikhs experience our world and what Sikh teachings have to offer all of us today. This is an essential book for people who care about kindness, justice, and living a good life.

—

Jagmeet Singh, leader of Canada's New Democratic Party

An accessible work that combines personal testimony of a fascinating and little-understood ethnic and religious minority in America…A worthwhile and readable introduction to Sikhi and a strong testament to peaceful living.

Clever, informative, and very accessible, Singh's first book for adults explores tenets of the Sikh faith and applies them to everyday life…he uses relatable humor and amusing anecdotes to connect with readers about his faith and show them how they, too, can apply it to their lives…Readers will come away from the book wanting to be better themselves and to work for positive change in the world.

Praise for Fauja Singh Keeps Going

An inspirational story about persevering in the face of hardship.

A powerful and utterly unique biography about a modern hero of great character and perseverance through disability, adversity, bigotry, and personal loss.

[An] engaging picture book… with an inspirational message and strong cultural content.

—

Publishers Weekly

, starred review

Books

by Simran Jeet Singh

Media

About Simran Jeet Singh
212 572-2013

Simran Jeet Singh travels from Manhattan, NY
Featured Title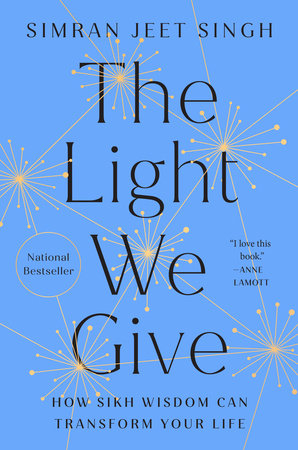 The Light We Give
"I love this book… It is rich in wisdom, religious and personal, and it is absolutely charming."
—Anne Lamott, author of Dusk, Night, Dawn and Help, Thanks, Wow
Similar Speakers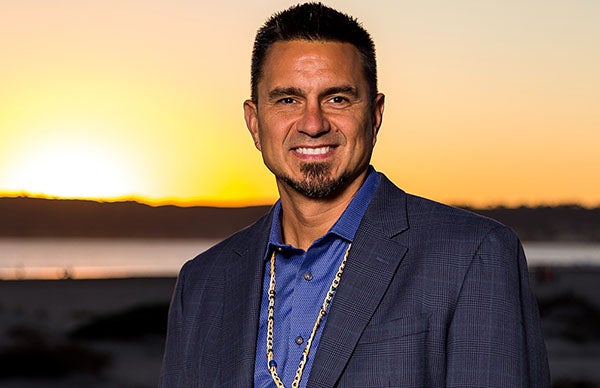 Member of the Ottawa Tribe, author of The Tiny Warrior and host of the PBS special Discovering Your Warrior Spirit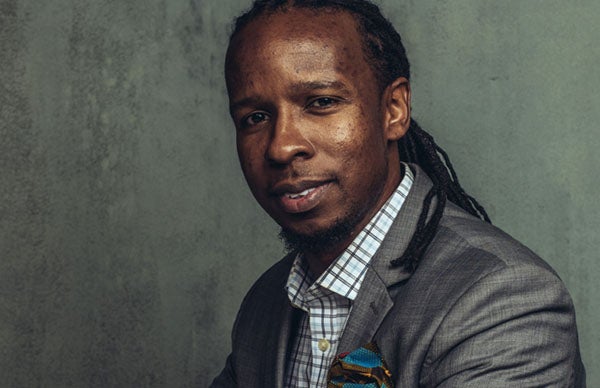 National Book Award-winning historian and New York Times-bestselling author of How to Be an Antiracist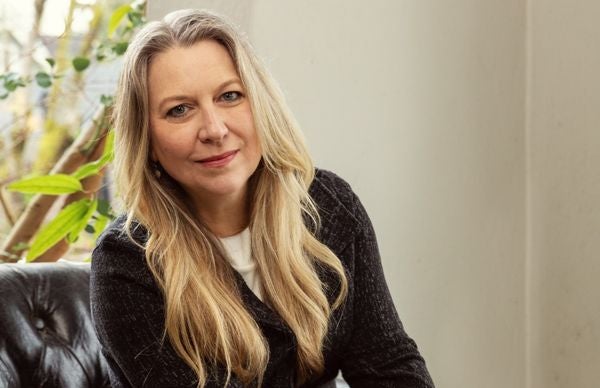 Author of the #1 New York Times-bestselling memoir Wild and "Dear Sugar" columnist