Add speaker
Remove speaker
Speaker added
D.J. Vanas
Member of the Ottawa Tribe, author of The Tiny Warrior and host of the PBS special Discovering Your Warrior Spirit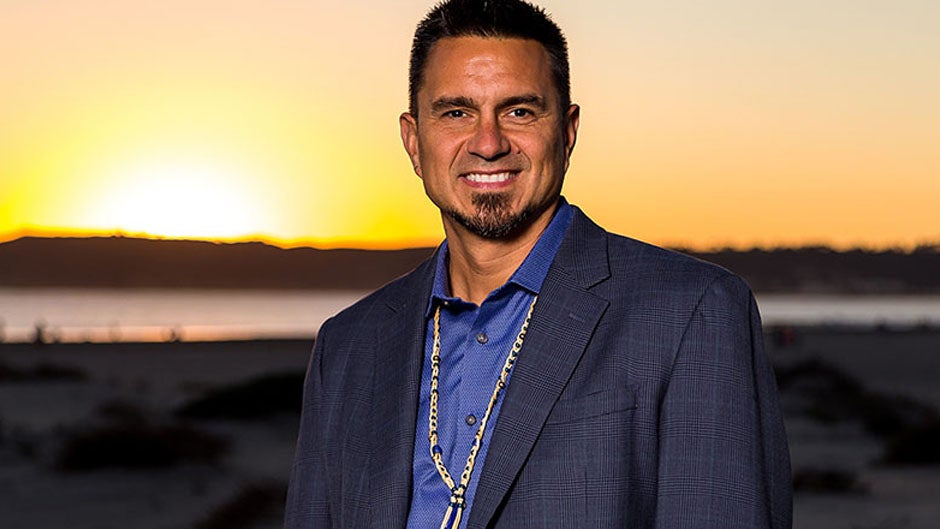 Photo Copyright: Jason de Alba
An enrolled member of the Ottawa Tribe and a former U.S. Air Force officer, D.J. Eagle Bear Vanas is a celebrated thought leader who captivates audiences with the concept of the Native American warrior spirit. Having spoken at Fortune 500 companies, tribal nations, and even at the White House, Vanas teaches organizations how to apply the warrior spirit principles at work to be resilient, lead with courage and character, and thrive even in tough or changing environments. 
About

D.J. Vanas

Internationally acclaimed motivational and leadership speaker, bestselling author, and an enrolled member of the Ottawa Tribe, D.J. Eagle Bear Vanas inspires people and organizations to harness the warrior spirit at work. In his dynamic programs to Fortune 500 companies and to over 500 tribal nations, he teaches his audiences how to apply timeless Native American principles to challenges of everyday life to improve employee engagement, strengthen motivation and results, and cultivate leaders.

D.J. Vanas is also the author of the bestselling book, The Tiny Warrior: A Path to Personal Discovery and Achievement. He provides wisdom to live and learn from his Ottawa Indian roots, his career as an officer in the U.S. Air Force, and his journey as an entrepreneur. Vanas interweaves his knowledge with relevant, memorable anecdotes to inspire readers to develop their gifts in order to serve their tribe. His next book, The Warrior Within, is a transformational guide for gaining the personal power to navigate change and disruption, transform setbacks into opportunities, and keep going in the face of overwhelming chaos.

D.J. Vanas is featured on The Warrior Tradition, a PBS documentary that highlights the contributions of veterans across Indian Country and explains the warrior philosophies. He also is the writer, producer and host of the PBS program Discovering Your Warrior Spirit. Vanas is a graduate of the U.S. Air Force Academy and earned his Master's from the University of Southern California. He has served on the Board of Directors on the National Board of Certified Counselors. Vanas is the President and owner of Native Discovery Inc.

Speaking

Topics

Calling All Warriors

We all want to be brave. We all want to deliver when it matters... and in this session, you'll be inspired to do both. We've endured unprecedented uncertainty and change – and with it comes fearful doubt which can affect our focus, wellness and the way we serve others. In this session, D.J. Vanas shares a unique, powerful perspective from Native American culture on what the warrior role is (and isn't) about and how we can emulate the principles of that role to stay strong, clear and moving forward -- and understand that the role of warriors can make us warriors in our roles! He is a former Air Force officer and enrolled member of the Ottawa Tribe, featured on the PBS film The Warrior Tradition, and hosting his own PBS show Discovering Your Warrior Spirit which aired nationally in August, 2021. He'll share with you, in a straightforward and entertaining way, how to navigate change with confidence and clarity, continue serving well, maintain perspective, health (and a sense of humor) even in the face of turbulent times. Now is the time for warriors to stand up, be strong and lead by example – are you ready?

Warrior Spirit in Leadership

Warrior spirit in leadership is never more needed than when organizations are going through turbulent times. This program draws from best practices in leadership that succeeded through the toughest challenges in history and will show your leaders how to do the same. This program is a dynamic blend of humor, practical examples and powerful tools for established and emerging leaders in any arena. Your leaders will learn ways to communicate to strengthen focus and engagement, how to build trust, navigate change, keep people motivated and remember the power of leadership by example (including humility) during crisis. D.J. Vanas uses the principles of the Native American warrior spirit to develop courageous leaders that are visionary, action-oriented and resilient, grounded in values and balanced in battle. Warrior spirit in leadership is needed now more than ever – and D.J. Vanas will show how to activate and leverage yours!

Victory by Design

Victory in what we do is not born from waiting for a better economy, a new administration, the perfect moment or the exact mix of resources – it's created by using what we have right now, around us and within us. Tribal communities creatively maximized the resources and opportunities that were in their own backyards to create success and we can do the same for our tribes. Our clients, customers and teammates deserve the best service we can provide them – regardless of circumstances – and this program will empower and inspire you to do just that. After all, what we have (or don't have) in resources is not most important – it's how we use what we have that delivers victory! We'll learn how to use the warrior spirit at work to leverage our precious supplies of time and energy into results, get and maintain clarity, adopt a resilient mindset that is fiercely focused on solutions, and to understand that we can become warriors of service. The program is created to be engaging, motivating and entertaining – but most importantly, it's created to show your people that victory in what they do does not depend on luck, chance or hope. Victory is by design!

Video

Praise

for D.J. Vanas

D.J. was exceptional! He was engaged the group from the start and was able to seamlessly pivot between topics depending on the direction the conversation was going. Participants were extremely impressed with his message and his presentation style. He covered a lot of ground in time that we had and made it fun along the way. Participants came away with approaches that they can apply to their professional and personal lives and found the time spent beneficial.

Engaging a keynote speaker is a daunting task. Each year we look for someone who can really fire up our sales team, who gather annually for our kick off conference. We look for someone who delivers high quality content, but also who speaks from the heart, with power and authenticity. D.J. delivers in spades! He was the highest rated keynoter for our annual meeting, and truly impacted the attendees in a way that left them motivated, inspired, and ready to take on the year.

Recently D.J. Vanas addressed a large contingent of IBMers from across North America. He spoke as always from the heart and offered his wisdom and words in a way that resonated and his work will become a permanent part of IBM's Diversity media library. He uses his Native heritage, life-long experiences and our relatives in nature to explain the interconnectedness of our world… D.J. is an exceptional speaker, someone who can take a life story and relate it to the busy world we live in today, helping us grow, de-stress, and live our lives in a better way.

I invited DJ to share his unique perspective on leadership, motivation, and service with a group of technology, sales, and media professionals…D.J.'s clear, simple and powerful message of what it means to be a warrior and what it means to be successful within the context of personal and professional goals was the perfect message to make the day meaningful and memorable. His message resonated with the entire audience and will be remembered as the highlight of the day.

—

National CineMedia, Inc. 

D.J.'s message is amazingly powerful yet artfully simplistic to apply to work, career, and home life. Although D.J. is masterful in inspiring people in his own way using insight, humor, and concrete steps to high performance.  He can inspire desire for excellence, motivate to develop the path, and provide the impetus for action. Our organization is now poised for greatness because D.J. provided the spark!

D.J. Vanas is one of the most inspiration speakers I have encountered; a true expert, a genuine master of his craft.

—

Fuqua School of Business

, Duke University

D.J. Vanas is a powerful speaker!  We hosted a nationwide broadcast and featured D.J. and his incredible storytelling skills.  Our audience was engaged and inspired as D.J. shared his perspective around tapping the warrior spirit to drive greater collaboration and innovation in the workplace.  D.J. brings a fresh perspective that bridges his strong American Indian roots and a decade of military experience—which is truly unique.

Praise for The Warrior Within

Warriors, as Air Force Veteran D.J. Vanas shows us, are not the square-jawed, broad-shouldered, two-dimensional characters we so often watch on the screen. They aren't fearless, are rarely brilliant, and lose as often as they win. But in his thoughtful The Warrior Within, Vanas captures the essence of steadfast courage, self-discipline, and resilience that describes those among us who embody the true warrior spirit.

—

General Stanley McChrystal, retired, author of

Risk and Team of Teams

The powerful lessons imparted in these chapters will inspire strength, confidence and motivation, so that you can deliver your best in the worst of circumstances—while keeping your sanity and health! I encourage every healthcare giver to read The Warrior Within, for they truly serve, fight, protect and heal every day, often at their own expense.

—

LeAnn Thieman, author of the

Chicken Soup for Nurse's Soul

series and founder of SelfCare for HealthCare®

"I highly recommend The Warrior Within! Through great storytelling, D.J. Vanas shares an often overlooked element of leadership … taking care of yourself. Our beautiful Anishinaabe teachings emphasize balance in all things. Being a warrior means recognizing your needs and honoring your gifts. Way to go, D.J.!

—

Angeline Boulley (Sault Ste. Marie Tribe of Chippewa Indians) New York Times bestselling author of

Firekeeper's Daughter

D.J. Vanas inspires us to find our 'warrior spirit' of courage, perseverance, resilience, and teamwork in life's most fearful times. Your heart will soar like an eagle as you read how ordinary heroes use this inner strength to serve others—and how we can learn to do the same.

—

Joseph Pfeifer, FDNY Assistant Chief, retired, author of

Ordinary Heroes

This is it: the book I've been waiting for! There isn't another on the market that applies indigenous principles and ideas in order to expose the warrior in you. A comprehensive, compelling, emotional and amazingly insightful book. I couldn't put it down. I wish I had this book years ago!

—

Juanita Mullen (Seneca), AI/AN Veterans Liaison, Department of Veterans Affairs

DJ Vanas describes a life of leading and doing through Indigenous identity and values. Combining his personal story with advice, The Warrior Within is more than a leadership book. It is a story of living a life of abundance and rich relationships, with DJ as your terrific guide.

—

Cheryl Crazy Bull, President & CEO, American Indian College Fund

The Warrior Within is more than a book …it's a leadership tool written by a man who emulates its teachings in his personal and professional life. Packed full of real-world anecdotes and practical advice on facing adversity and dealing with change, it will empower you to face life's battles with honor and courage. Embrace its teaching and you will certainly cultivate your warrior within!

—

Lieutenant Colonel Waldo Waldman, executive coach and author of

Never Fly Solo

D.J. has captured the essence of being a warrior in a thoughtful, deeply meaningful way. No matter how successful we may be professionally, personally, or financially, we all struggle with challenges along the way. Recognizing your fallibility doesn't make you less capable, rather, it adds to the strength of your experience. DJ helps us view the warrior spirit as a journey, rather than a destination.

—

John B. Herrington, CDR (U.S. Navy, Ret.), and first Native American astronaut

This book is for readers who want to tap into something deeper – that warrior spirit Vanas so eloquently describes – to serve at their best every day, and become strong enough to do it for a lifetime. Filled with the distilled wisdom of the ages and proven in the toughest of times, Vanas shows you how to become more tenacious, courageous, and ultimately, become a warrior of good. A fantastic read! If understanding and applying the warrior spirit was an Olympic sport, DJ Vanas would win the Gold Medal!

—

Ruben Gonzalez, four-time Olympian and author of

The Courage to Succeed

Books

by D.J. Vanas

Media

About D.J. Vanas
212 572-2013

D.J. Vanas travels from San Diego, California
Featured Title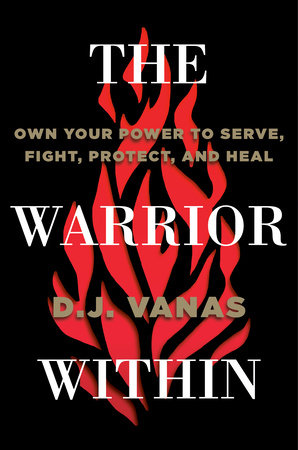 The Warrior Within
"I highly recommend The Warrior Within! Through great storytelling, D.J. Vanas shares an often overlooked element of leadership … taking care of yourself. Our beautiful Anishinaabe teachings emphasize balance in all things. Being a warrior means recognizing your needs and honoring your gifts. Way to go, D.J.!"–Angeline Boulley (Sault Ste. Marie Tribe of Chippewa Indians) New York Times bestselling author of Firekeeper's Daughter
Similar Speakers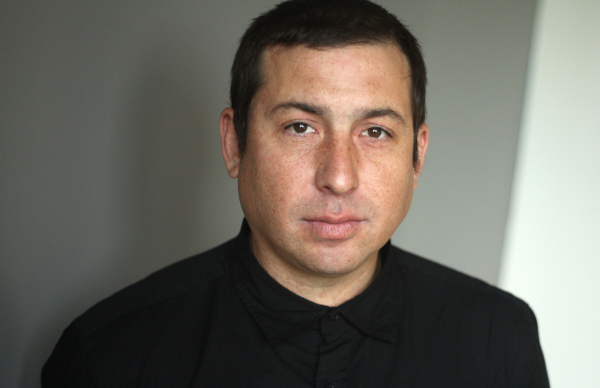 Novelist and author of There There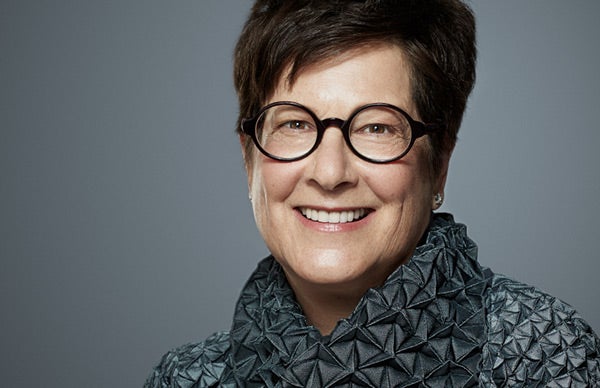 McKinsey Director Emeritus, bestselling author of How Remarkable Women Lead and Centered Leadership and Grow Wherever You Work.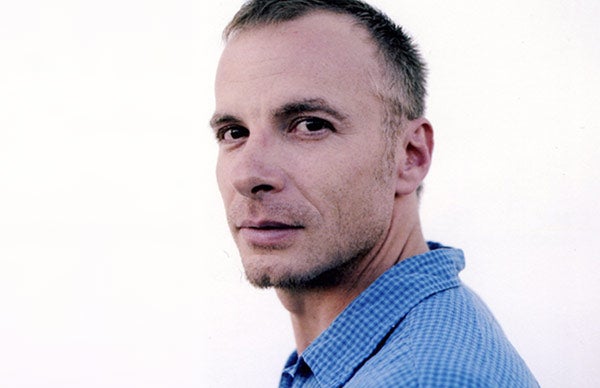 Author of The Heartbeat of Wounded Knee and Rez Life