Add speaker
Remove speaker
Speaker added
Neil Shubin
Evolutionary biologist and discoverer of the "Missing Link," and author of Your Inner Fish and The Universe Within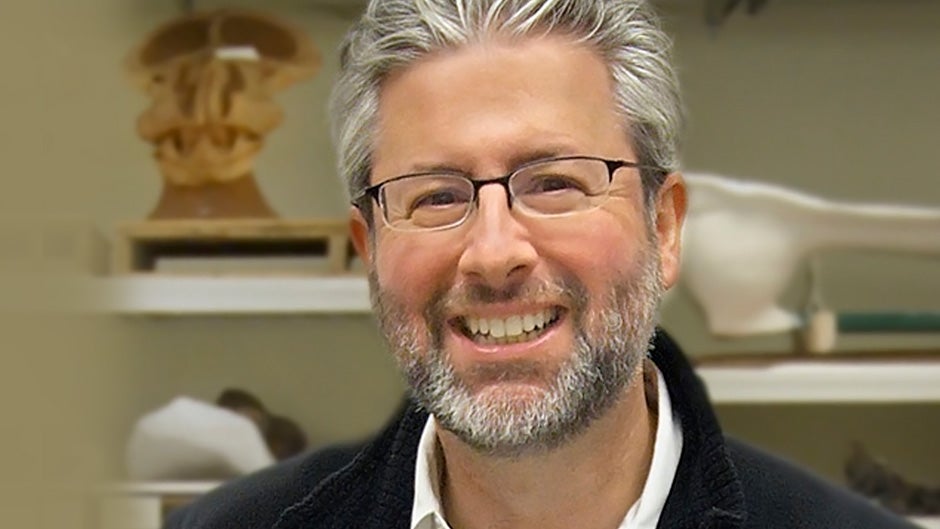 "
The world is filled with puzzles, all kinds of interesting questions and it's our challenge to figure them out.
"
Play Video
Photo credit: John Weinstein
With passion and enthusiasm for science, Neil Shubin—evolutionary biologist and host of the PBS series Your Inner Fish—speaks to student and community audiences about his research and discoveries on evolution. Enlightening and accessible, his lectures make audiences look at themselves and the world in an illuminating new light.
About

Neil Shubin

Neil Shubin, professor of Organismal Biology and Anatomy at the University of Chicago, is widely celebrated for discovering the fossil fish Tiktaalik roseae, a fossil fish also known as the "fishapod" and dubbed the missing link between fish and land animals. Shubin's research focuses on the evolution of limbs, and he uses his diverse fossil findings to determine how anatomical transformations have occurred throughout the ages. His books Your Inner Fish: A Journey Through the 3.5-Billion-Year History of the Human Body and The Universe Within: Discovering the Common History of Rocks, Planets, and People, are both available in paperback. In April 2014 Shubin hosted a three-part series, Your Inner Fish, on PBS.

His research on anatomical features of animals has taken him all over the world; he has conducted fieldwork in much of North America, in Greenland, China, and in Africa. Demand from audiences clamoring to hear the story behind his discovery has led him to speak at the Natural History Museum of Los Angeles, Indiana University South Bend, and the University of Tulsa, among others. In addition to his speaking, Neil Shubin has published multiple articles in the Journal of Vertebrate Paleontology and Paleobiology, as well as nearly 20 articles in Science and Nature. He is also the author of The Universe Within, which explores why we are the way we are, tracing the formation of the planets, the moon, and the globe of Earth through the development of the organs, cells, and genes that make up human life.

A John Simon Guggenheim Memorial Foundation fellow, Neil Shubin earned a Ph.D. in organismic and evolutionary biology from Harvard University in 1987 and joined the University of Chicago faculty as chairman of Organismal Biology and Anatomy in 2001. He is a Fellow of the American Association for the Advancement of Science and was elected a Fellow of the American Academy of Arts and Sciences in 2009.

Speaking

Topics

Your Inner Fish

In this lecture, Neil Shubin tells the story of our bodies as you've never heard it before. By examining fossils and DNA, he shows us that our hands actually resemble fish fins, our heads are organized like long-extinct jawless fish, and major parts of our genomes look and function like those of worms and bacteria. Tailoring his remarks to scientific or lay audiences, Shubin makes us look at ourselves and our world in an illuminating new light.

Video

Praise

for Neil Shubin

Faculty and students alike thoroughly enjoyed Neil's engaging visit and ability to communicate science in a way that was meaningful to those in the sciences as well as to the general public. I particularly appreciated the opportunity to have Neil interact with our students at the student dialogue and at dinner, and to engage the public about the wonders and evolution of life.

—

Shippensburg University

The event was fantastic and Dr. Shubin is a true joy to work with.  He is very easy to get along with and eager to meet with others.  We had over 700 at the event so almost a sell out and we were just thrilled. It was a true pleasure to meet him and work with him.

—

University of North Dakota

Neil has, without a doubt, changed the lives of many of our students here. His passion and enthusiasm for science and people shines through with every interaction, and students who were star struck to meet him left with an appreciation of him as both the best in his field as well as a genuine, down to earth, wonderful human being. The subject matter was easily understood, and both humor and facts were interspersed throughout. I sincerely felt like everyone left with a better appreciation of the process and importance of finding, extracting, and identifying fossils, no matter their background. I can honestly say that I've never seen a speaker who was more entertaining or more engaging for an audience.

Dr. Shubin was very well received. His presentation was entertaining and engaging, and everyone left the evening commenting about how personable and approachable he was. The event was definitely an overwhelming success, and we're so glad Neil could join us in Anaheim.

—

National Association of Biology Teachers

Another person told me that they thought they had "died and gone to heaven" when I asked how the lecture was. In short, everyone had a great time and they simply loved listening to Neil.

—

Cincinnati Museum Center at Union Terminal

Thank you for all of your help in preparing for the lecture. We had an amazing turnout, especially considering it was a Friday night. Around 500 people came to the lecture and we ran out of chairs!  Please pass on our thanks to Dr. Shubin who did an amazing job even though he was suffering from a bad cold.  It was a pleasure working with both of you.

—

The University of Tulsa

Praise for Some Assembly Required

Intimate and thoughtful . . . Exciting . . . [A] sweeping evolutionary history . . . One of the book's best features is a 30-page notes section at the end, in which each note could be fodder for an entire volume. These notes are separated by chapter, and many tell a short, engaging story, often accompanied by annotated suggestions for further reading. Readers will want to peruse this section and follow up on some of those readings.

A rollicking ride . . . It's light of touch, anecdote-rich and funny . . . satisfyingly informative . . . Fossils, DNA, scientists with a penchant for suits of armour—what's not to love?

Another winner from Dr. Shubin, who skillfully and thoughtfully steers us through the incredibly fascinating world of DNA and fossils. Dr. Shubin's clear and engaging writing rewards us with a deeper understanding of how all life on our planet is interconnected. Steeped in the paradigm of evolutionary theory, he inspires us to think more deeply about our connectedness with the natural world. Charles Darwin would applaud Dr. Shubin's clear explanations and insightful rendering of the incontrovertible evidence for the evolution of all life on planet Earth.

—

Donald Johanson, director, Institute of Human Origins; discoverer of "Lucy"

A pleasure to read . . . The exposition is clear enough to be followed by readers without background scientific training, but the range of topics discussed, the choice of illustrative details, and the historical and biographical background are such that I would expect even experts to find much in this book to inform and delight. The endnotes, as well as providing leading references and background material of interest to those who wish to dig deeper, add numerous interesting details worthy of the attention of any reader.

Neil Shubin has been one of my favorite science communicators ever since I took his undergraduate anatomy course. In this ambitious and readable book, Shubin blends his own research, epic tales from the history of science, and the latest discoveries in paleontology and genetics to tackle some of the biggest mysteries of evolution. This is an engrossing account from a scientific storyteller at the height of his talents.

—

Steve Brusatte, University of Edinburgh paleontologist and author of

The Rise and Fall of the Dinosaurs

Shubin is a brilliant scientist storyteller—an eloquent narrator, who draws you into his rich, evolving world of walking fish and mutant flies, prehistoric birds and precocious biologists. Part adventure, part mystery, with twists and turns you couldn't make up if you tried, Some Assembly Required is an irresistible read!

—

Robert M. Hazen, Carnegie Institution for Science, and author of

Symphony in C

Through tales of remarkable creatures, and some even more remarkable people who study them, Neil Shubin unravels the mystery at the heart of evolution—how nature invents. From bacteria to brains, fish lungs to ballistic salamander tongues, Shubin decodes the surprising origins of the marvelous gadgets that have driven the riot of life's diversity."

—

Sean B. Carroll, author of

The Serengeti Rules and Brave Genius

He has done it again. Shubin gives us an insightful, fun, and authoritative look at the big story of life and its major transformations. In Some Assembly Required, one encounters curious scientists, surprising histories and a clear sense of the ways in which a diversity of scientific perspectives provides a richer view of life than could any one perspective on its own. This terrific book is new and exciting enough to engage a biology professor (Rob) and clear and engaging enough to fascinate a high school student (Olivia). We couldn't put it down (or rather, one of us would put it down for a minute only to have the other pick it up).

—

Prof. Rob Dunn, author of

Never Home Alone

and Olivia Sanchez Dunn, high school student

Enjoyable . . . Eloquent . . . This superb primer brings the intellectual excitement of the scientific endeavor to life in a way that both educates and entertains.

—

Publishers Weekly

(starred)

A welcome new exploration of the evolution of human and animal life on Earth . . . Shubin explores it with his characteristic enthusiasm and clarity . . . A fascinating wild ride.

—

Kirkus Reviews

(starred)

Exhilarating . . . [Shubin] is one of the best.

Books

by Neil Shubin

Media

About Neil Shubin
212 572-2013

Neil Shubin travels from Chicago, IL
Similar Speakers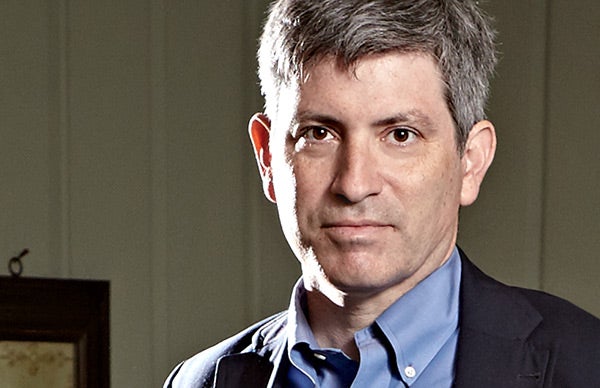 New York Times columnist and award-winning science journalist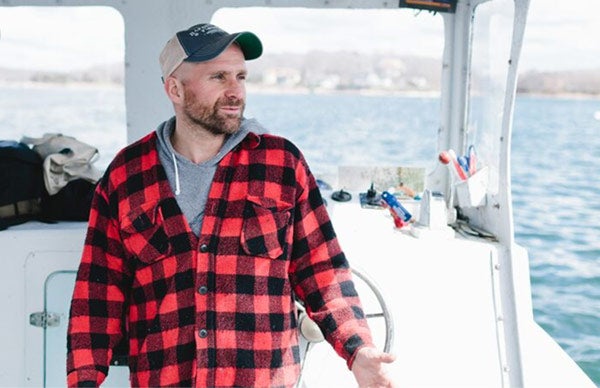 Restorative ocean farmer, co-founder of GreenWave, and author of Eat Like a Fish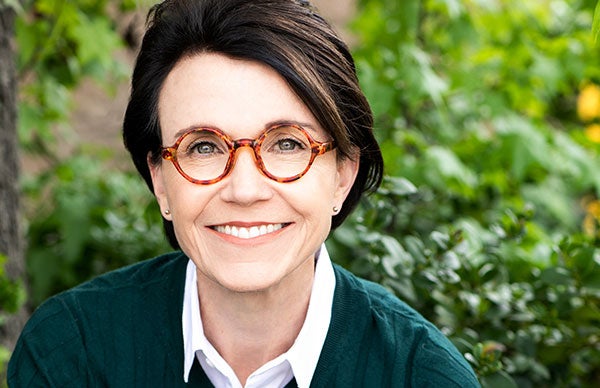 Cardiologist and author of the New York Times bestseller Zoobiquity