Add speaker
Remove speaker
Speaker added
Kwame Onwuachi
James Beard Award-winning Chef and author of Notes from a Young Black Chef
Play Video
Photo credit: Rey Lopez
Kwame Onwuachi is the James Beard Award-winning former executive chef at Kith/Kin and the owner of Philly Wing Fry in Washington, D.C. He is the author of Notes from a Young Black Chef, a memoir recounting his tumultuous ascent to becoming one of the only black chefs working in the rarified world of fine dining. In his talks addressing the intersection of race, fame, and food, he tells the remarkable story of his culinary coming-of-age.
About

Kwame Onwuachi

Kwame Onwuachi is an American-Nigerian chef based in Washington, D.C. By the age of 27, Onwuachi had competed on Top Chef, been named a 30 Under 30 honoree by both Zagat and Forbes, and had opened five restaurants. He cooked at the White House twice under the Obama administration, and he was the head chef of Kith/Kin inside the InterContinental at the Wharf. But his path to success was neither easy nor straightforward.

Onwuachi's upbringing in the Bronx was marked by violence and financial precarity, and he was sent to live with his grandfather in rural Nigeria to "learn respect." However, the hard-won knowledge he gained there was not a match for the pervasive temptation—and easy money—of drugs when he returned home. It was his passion for food, sparked in his mother's tiny apartment kitchen, that changed his life and became his career. In the course of his journey, he worked as a cook on an oil cleanup ship, peddled candy on the subway to finance his first catering business, eventually graduated from the Culinary Institute of America, and trained under chefs at elite Manhattan restaurants, where he learned how unwelcoming the world of fine dining could be for people of color. When, after years of planning, he opened his first restaurant—the incredibly ambitious Shaw Bijou—it was forced to close only a few weeks later. Taking the lessons he learned, he regrouped and opened Kith/Kin, a restaurant showcasing Afro-Caribbean food, to success and acclaim. Onwuachi was subsequently named one of America's best new chefs by Food & Wine magazine.

Now, Onwuachi draws from his experience in the fine dining space to advocate for increased diversity in the food world and more opportunities for people of color. A relatable and charismatic speaker, he shares his experiences of overcoming adversity and pursuing one's dreams, even when they aren't what you expected.

In 2019, Kwame Onwuachi was named on the TIME 100 Next List, and received the James Beard Award for Rising Star Chef of the Year. In addition to Onwuachi's run on Top Chef, he has appeared on The Dish and CBS This Morning, and he has been interviewed by The Daily Show with Trevor Noah, NPR, and PBS. His memoir, Notes from A Young Black Chef, which is nominated for the 2020 IACP Cookbook Awards, is currently being adapted into a feature film starring Lakeith Stanfield.

Speaking

Topics

Notes from a Young Black Chef

Kwame Onwuachi shares the astonishing story of his rise to culinary stardom in spirited talks aimed at students, food-lovers, or anyone looking for a dose of inspiration. From grappling with his personal struggles to navigating the insular and often narrow-minded restaurant world, Onwuachi's journey is a heartfelt testament to his passion and resilience, and to the power of food to teach, inspire, and transform.

Video

Praise

for Kwame Onwuachi

The event was fabulous. Kwame did a phenomenal job. He was a delight to work with, as were you and the whole PRH team. I was just telling our director this morning about how pleased I've been with the whole process and everyone I've interacted with from your team. It really makes putting on complex events like this much easier!

Praise for Notes from a Young Black Chef

Fierce and inspiring. . . . This rip-roaring tale of ambition is also a sobering account of racism in and out of the food industry.

—

The New York Times Book Review

If there's one food book worth recommending this year, it's D.C. chef Kwame Onwuachi's sharp memoir. . . . [It] keeps readers hooked until the very last page.

Notes From a Young Black Chef might be the literary heir to Kitchen Confidential. In the spirit of Bourdain's no-holds-barred culinary-lit classic [it] unspool[s] the chef's life story with the same mix of brutal honesty, behind-the-scenes anecdotes, and atmosphere-conjuring prose. But Onwuachi's story is completely his own. . . . A gripping account of an already extraordinary life.

A young black chef's raw and gritty tale of survival, ingenuity, and hustling. Kwame takes us on this journey where he eventually finds himself captivated by the culinary world of fine dining. A fast-paced page turner with inspirational recipes at the end of each chapter.

—

Carla Hall, author of 

Carla Hall's Soul Food: Everyday and Celebration

A fascinating and far reaching memoir.

—

Ed Levine, 

Serious Eats

Onwuachi's memoir should be required reading, not just for future chefs, but for anyone who wants a glimpse into one man's tale of what it's like to be young, black and ambitious in America.

Kwame Onwuachi has given us something to crave. A culinary autobiography sitting at the crossroads of West Africa, the American South, and the Caribbean and beyond mixed with his journey to find himself and the flavors that make him unique. This is the future of Black food writing and a new chapter in the saga of how chefs come of age.

—

Michael W. Twitty, author of 

The Cooking Gene: A Journey Through African American Culinary History in the Old South

Engaging and well crafted. . . . Onwuachi's vision as a chef is inspired by his desire to make the fine-dining dishes he wants in a country that many insiders and investors argue isn't ready for a black chef making anything beyond upscale versions of fried chicken and macaroni and cheese.

—

Minneapolis Star Tribune

With Notes From a Young Black Chef, Kwame Onwuachi proves that 29 isn't too young to write a memoir.

This book is a testament to the old adage, 'it's not how hard you hit but how you respond after being hit.' Chef Kwame Onwuachi is a living example of bouncing back when hit with challenges and obstacles. Notes from a Young Black Chef is an inspiring tell-all about the reality of being a young Black chef in the world of fine dining and all the roads taken to become a culinary sensation.

—

Edouardo Jordan, chef/owner of Salare, Junebaby, and Lucinda Grain Bar

In a decade, when fine dining restaurant kitchens are filled with—and run by—Black people wearing chef whites, Kwame Onwuachi's book will have everything to do with it. He spares nothing, not his own pride or his rightful frustration with an industry that marginalizes people of color in visible positions, to craft a memoir that's both powerful in the present and a beacon for the road ahead.

—

Kat Kinsman, author of 

Hi, Anxiety: Life With a Bad Case of Nerves

[An] inspiring memoir. . . . Onwuachi wonderfully chronicles the amazing arc of his life.

—

Publishers Weekly

 (starred review)

Kwame is a chef giving a lot more than notes in this remarkable story. His candor and refreshing point of view tell a story of guts and passion from a chef who translates his expertise, where we all can learn from his stories.

—

Joseph "JJ" Johnson, chef/founder, Fieldtrip and Henry at Life Hotel

It may seem unusual for one so young to pen a memoir. However, Kwame Onwuachi has lived two or three lifetimes in his journey thus far and recounts them with humor, insight, and honesty in Notes from a Young Black Chef. It's Kitchen Confidential from a Black point of view.

—

Jessica B. Harris, author of 

My Soul Looks Back

An impassioned debut memoir. . . . Grit and defiance infuse a revealing self-portrait. 

You couldn't ask the universe for a more colorful creative culinary adventurer than chef Kwame, who blends the stories and history of his African and African American heritage into a literary pot of brilliant cultural flavors. An amazing recipe of a life lived to the fullest, Notes from a Young Black Chef is seasoned with herbs of pain, hardship, abuse, and confusion but also infused with the flavors of joy, triumph, excitement, challenge, and winning.

—

Alexander Smalls, coauthor of 

Between Harlem and Heaven

Still under 30, [Onwuachi] has already had a lifetime of career highs and lows, making for an engaging account.

Eat this book! It satiates all five taste points. It is a generational cultural roux; dusky dark, and deeply flavored. Kwame Onwuachi is a ravenous chef. His appetite for culinary expression and insistence on bringing that gift forward to the feeding of our minds, as well as our bellies, inspires and motivates across all disciplines.

Books

by Kwame Onwuachi

Media

About Kwame Onwuachi
212 572-2013

Kwame Onwuachi travels from Washington, D.C.
Featured Title
Notes from a Young Black Chef (Adapted for Young Adults)
"Enough sizzle, color, and character to entice young readers." —Kirkus Reviews
Similar Speakers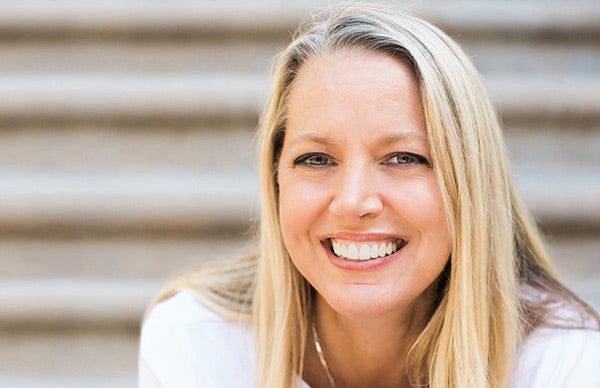 Celebrity chef, TV host, and bestselling author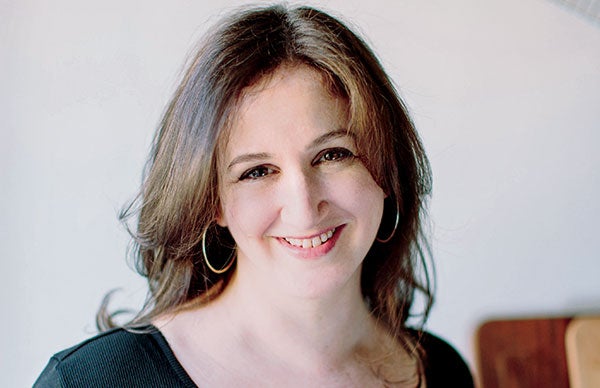 Chef, bestselling cookbook author, and creative force behind the popular Smitten Kitchen food blog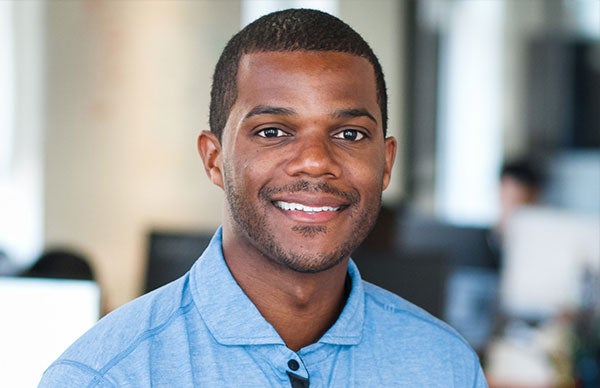 CEO and co-founder of Jopwell and author of Let Them See You