Add speaker
Remove speaker
Speaker added
Javier Zamora
Memoirist, poet, and author of Solito, and a winner of the 2023 American Book Award.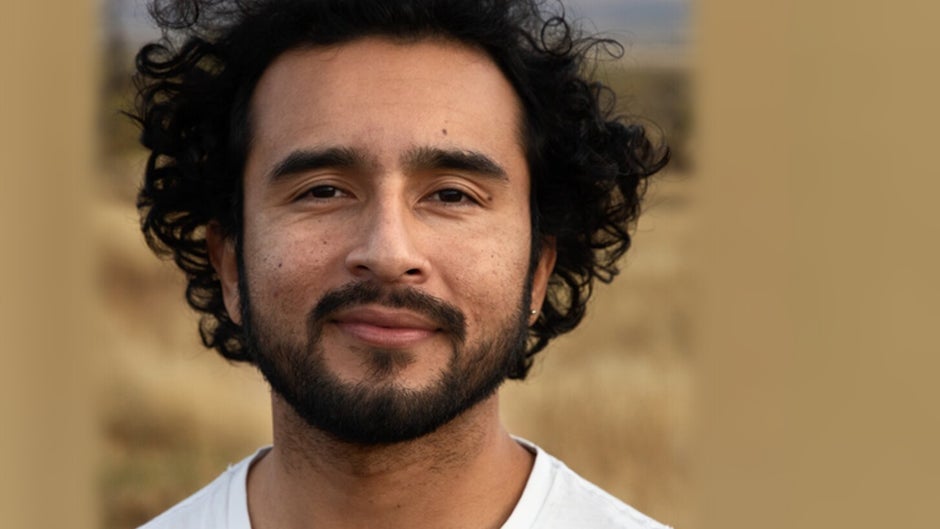 Photo credit: Gerardo Del Valle
Memoirist, poet, and speaker Javier Zamora believes that immigrants must keep ownership of their own stories. In his award-winning memoir, Solito, he explores his own: a harrowing journey to the US as an unaccompanied nine-year-old that gives a unique and unforgettable glimpse into the realities of child migration. In his talks, he shares the story of his trek to reunite with his family, and how therapy and writing were able to help him heal from the trauma that has haunted him ever since.
About

Javier Zamora

Memoirist and poet Javier Zamora shares the unforgettable story of his harrowing migration from El Salvador to the United States at only nine years old. Accompanied only by strangers and a hired "coyote," he left his beloved aunt and grandparents to reunite with his mother and father in the United States. The three-thousand-mile journey is supposed to last two weeks, but after their guide abandons them in Oaxaca, it stretches into two life-altering months spent among strangers turned guardians as they travel from El Salvador to Guatemala and to Mexico before arriving in the United States.

Narrated by his nine-year-old self, Zamora's memoir, Solito, provides an intimate account of his near-impossible journey and the unexpected moments of kindness, love, and joy scattered across perilous boat trips, desert treks, arrests, and betrayals. In September 2022, Jenna Bush Hagar chose Solito as her "Read with Jenna" Today Show book selection, commenting: "I don't think I've ever read a memoir which captivated me in so many ways…It was a beautiful book about family, those that we have and those that we make, and the little family that they made on their journey. An epic journey to their loved ones, because they had no choice." Longlisted for the PEN America 2023 Literary Awards, Solito was a New York Times bestseller and a 2023 American Book Award winner.

Now, Javier Zamora chronicles his revelatory journey as an immigrant and as an artist to audiences at universities, organizations, libraries, and more. Going beyond his harrowing border crossing, Zamora explores the ways he has been processing and healing from trauma ever since, from therapy to poetry to nature hikes. As a native Salvadoran who grew up as an undocumented American, he delves into the intersecting and conflicting meanings of home and identity.

Until recently, Zamora only had a temporary protected status, and was neither a citizen nor a permanent resident of the United States, making him ineligible for many poetry award submissions. Despite his talent, grades, and body of work, he found himself largely excluded from career-making prizes, contests, and fellowships because of his status.

In 2015, he cofounded the Undocupoets, a "group fighting to end citizenship-based discrimination in poetry publishing and contests," and drafted a petition urging literary organizations to remove citizenship or residency as a requirement for applications. As a result, the American Academy of Poets, the Poetry Foundation, the Lambda Literary Foundation and more opened their prize submissions to any poet regardless of immigration status. In 2017, Undocupoets launched their own fellowship for former or current undocumented poets.

Javier Zamora has been a Stegner fellow at Stanford University and a Radcliffe Fellow at Harvard, and holds fellowships from the National Endowment for the Arts and the Poetry Foundation. Zamora has also been granted fellowships from CantoMundo, Colgate University, the Lannan Foundation, the MacDowell Colony, Macondo, and Yaddo. HIs debut poetry collection, Unaccompanied, is rooted in the indelible experiences of a nine-year-old boy navigating politics, racism, war, and the impact of a border crossing on his family.

Zamora holds a BA from the University of California, Berkeley, and has earned an MFA from New York University. The recipient of the 2017 Narrative Prize, the 2016 Barnes & Noble Writers for Writers Award, and the 2020 Pushcart Prize, Zamora has been published in Granta, the Kenyon Review, American Poetry, the New Republic, the New York Times, and Poetry, among other publications. Javier Zamora lives in Tucson, AZ.

Speaking

Topics

Solito: Home, Identity, and the Immigrant Experience

What is the meaning of home? At only nine years old, Javier Zamora left his native El Salvador to embark on a 3000-mile journey to reunite with his parents in the United States. Alone except for the other migrants in his group and the "coyote" hired to guide them across the border, he survived perilous trips across oceans and deserts. Javier Zamora shares his harrowing journey and explores how identity influences our ideas of home, and brings humanity and warmth to the figure of the "immigrant," stressing there are always moments of joy, love, and hope, even in the worst of circumstances. Zamora puts a face to child immigrants and the humanitarian crisis along the US-Mexico border.

Memory, Writing, and Trauma

The written word can be an invaluable tool to process trauma and attempt to extract reason from the unthinkable. Javier Zamora has been doing so since childhood, when under the urging of a counselor, he created his first book about his experience as a migrant. Zamora shares his mental health journey—including how writing his memoir, Solito, helped him uncover and begin to process his deeply buried memories —and the life-saving combination of writing, therapy, and mental health, especially for children and adults experiencing PTSD.

The Emotional Power of Poetry

"In the United States we forget that writing and carrying the banner of 'being a poet' is tied into a long history of people who have literally risked [their lives] and died to write those words."—Javier Zamora

Javier Zamora discusses the importance of poetry, from how it can help uncover memories and aid the healing process to its immense power to give voices to the voiceless. He shares readings from his own works and insights into his writing process in these lectures and workshops aimed at students of the craft.

Video

Praise

for Javier Zamora

Javier's conversation with Myron Medcalf was everything we had hoped for—thoughtful, authentic, expansive, and profoundly moving. He touched on points both personal and universal, and forged a deep connection with our diverse crowd of book club participants. We were especially grateful for Javier's kind attention during the audience Q&A and book signing…these interactions truly left our library patrons on cloud nine.

—

Hennepin County Library

Praise for Solito

By chronicling the journey of his nine-year-old self in beautiful, painstaking verisimilitude, Javier Zamora has elevated the 'child migrant story' to new literary heights.

—

Jose Antonio Vargas, winner of the Pulitzer Prize, founder of Define American, and bestselling author of Dear America: Notes of an Undocumented Citizen

This is a magnificent book. Clearly written by a poet, it puts the reader viscerally through every moment of Javier Zamora's epic journey. Every character is rendered with boundless care and love, and the result is not a book you should feel required to read but should rush to for a gorgeous, riveting tale of perseverance and the lengths humans will go to help one another in times of struggle. With this book, Zamora arrives at the forefront of essential American voices.

—

Dave Eggers, author of The Circle and A Heartbreaking Work of Staggering Genius

Javier Zamora ventures through the fog of memory to reconstruct coastlines and jungles, deserts and drop houses, vividly conjuring the humanity and resilience that marked his childhood migration. As he journeys along the fraught desire lines that crisscross our continent, traversing borders that grow into evermore violent monsters, his story becomes that of a modern-day Odysseus in child form. Solito is at once blistering and tender, devastating and affirming—it is, quite simply, a revelation, a new landmark in the literature of migration, and in nonfiction writ large.

—

Francisco Cantú, New York Times bestselling author of The Line Becomes a River

If there's any justice, Solito will someday be considered a classic.

—

Rumaan Alam, author of Leave the World Behind

Solito is a revelation, beautifully written, keenly observed. This powerful and searing memoir will stay with you long after the last page.

—

Daniel Alarcón, author of The King Is Always Above the People, co-founder and host of Radio Ambulante, and MacArthur Fellow

In Solito: A Memoir, Javier Zamora uncannily and brilliantly replicates his journey as a child traveling alone from El Salvador to his parents in the United States. In luminous prose, in harrowing and fierce detail, with tenderness and searing honesty he writes, for the first time, a Salvadoran account what it takes to reach the border, cross it on foot, and survive. Zamora chisels each moment into sharp relief, awakening us in the desert at daybreak, flooding our imagination with all that is seen and felt: every footfall, every sip of the last water left. His child narrator is shy, grave, acutely perceptive, still on the threshold, and already preternaturally wise. I cannot recommend this book enough, nor overstate its accomplishment.

—

Carolyn Forche, author of What You Have Heard is True, finalist for the National Book Award

Praise for Unaccompanied

Every line resonates with a wind that crosses oceans.

Zamora's work is real life turned into myth and myth made real life.

Books

by Javier Zamora

Media

About Javier Zamora
212 572-2013

Javier Zamora travels from Tucson, Arizona
Featured Title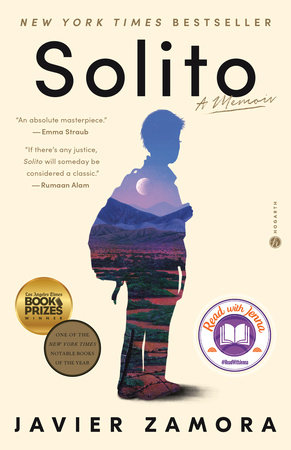 Solito
"Perhaps only a poet could invoke the fear and beauty of a migrant's voyage. A witness who lived the story is essential to gain credibility. A child is necessary to summon compassion. This is the mythic journey of our era, told by a hero not old enough to tie his shoes, an oracle for our troubled times. I have waited decades for a memoir like Solito."—Sandra Cisneros
Similar Speakers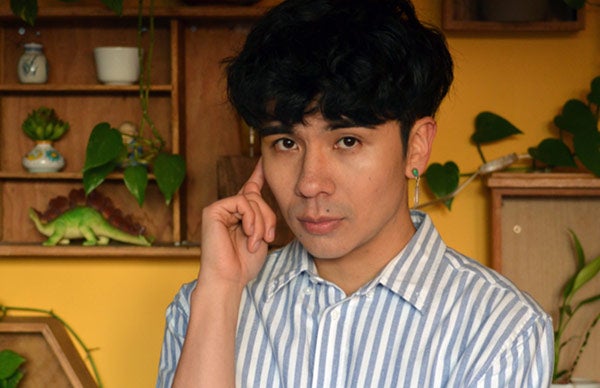 Poet and author of On Earth We're Briefly Gorgeous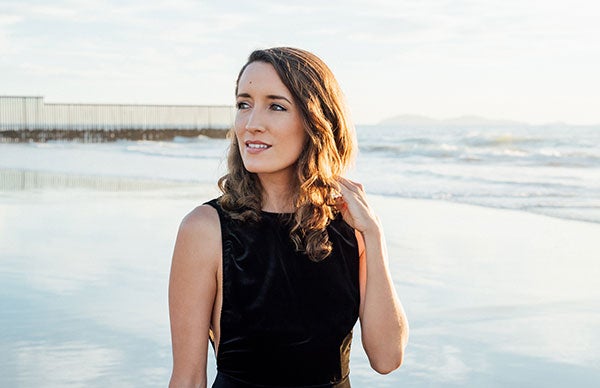 Award-winning multimedia reporter and author of the memoir, Crux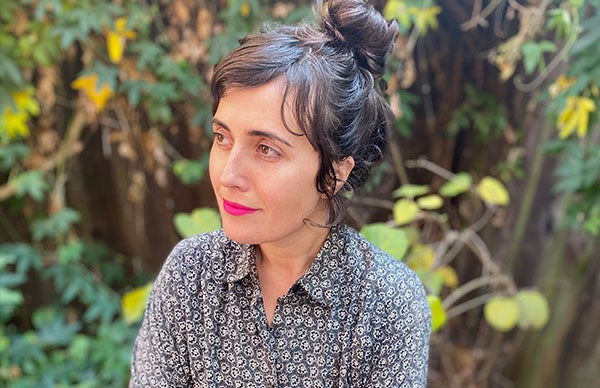 Journalist and author of The Far Away Brothers