Add speaker
Remove speaker
Speaker added
Dave Evans
Co-founder of Electronic Arts and co-author of the #1 New York Times-bestselling book Designing Your Life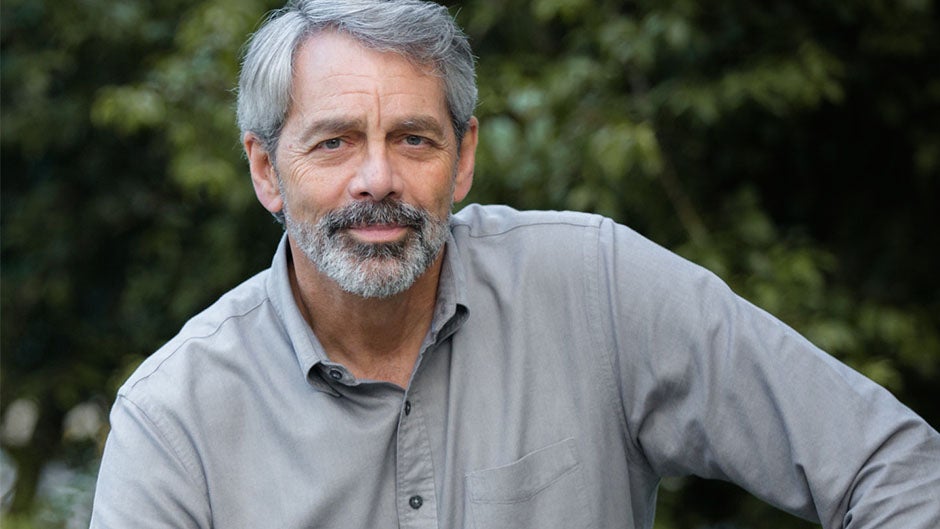 "
Life is not a problem to be solved—it is a creative adventure to engage in.
"
Play Video
Photo provided by speaker.
After years as a successful tech exec at Apple and Electronic Arts, Dave Evans came to realize that his real mission in life was to help others find theirs. Today he teaches Life Design at Stanford University and is the co-author of Designing Your Life and Designing Your Work Life. Evans' lectures are transformative for both college students and executives, inspiring them to view life not as a problem that needs to be solved, but as a creative adventure.
About

Dave Evans

Dave Evans has worked in alternative energy, telecommunications, and high tech. As an early member of the advanced systems group that built the technology that became the Macintosh, he led the first computer mouse team and laser-printing projects, before leaving to co-found the software giant Electronic Arts.

After more than thirty years of executive leadership and management consulting in the high tech world, Evans realized that what he really wanted and needed to do was help people rediscover purpose in their jobs and lives. He joined Stanford's Design Program, where he now co-teaches the incredibly popular Designing Your Life course, which helps undergraduates discover their paths after graduation.

In the book Designing Your Life, Dave Evans and co-author Bill Burnett, Executive Director of Stanford's Design School, bring these principles to a larger audience, proving it's never too late to design a life you love through innovation, creative problem-solving, and a growth mindset. A dynamic and entertaining speaker, Evans teaches audiences of all ages that the same principles used to create amazing technology and products can also be used to design and build a life filled with purpose and joy that is constantly creative and productive. He lectures around the country on design thinking and offers a popular e-course on the subject through Creative Live with Bill Burnett. From his travel around the country and meeting and hearing from thousands of people, Evans was inspired by the Designing Your Life community to compose a second toolkit with Burnett, this time specifically focused on work. Designing Your Work Life is full of tips, tricks, and tools for optimizing and "future-proofing" work.

Dave Evans earned a Bachelors of Science and Masters of Science in Mechanical Engineering from Stanford and a graduate diploma in Contemplative Spirituality from San Francisco Theological Seminary. He lives in Santa Cruz.

Speaking

Topics

The Future of Work: The Solution to Non-Stop Disruption is Non-Stop Design

The pandemic of 2020 created massive disruption—a change of such scale that things will never be the same again. Life-altering disruptions can be personal, regional or global and are increasingly part of modern life. We all need to know how to design our way through them. When a disruption arrives, it ends the way things were and throws life into a confusing latent zone before the new world begins. It's tempting to "just wait" for things to go back to "normal"—but they never will. The only way out of the waiting room is through generative acceptance. In this presentation, Dave Evans shows how to turn the ambiguity of disruption into design freedom by generatively engaging the new reality and staying ahead of the unpredictable. Learning how to set the bar low and clear it with frequent and small redesigns for all aspects of life and work can help us not only learn to survive disruption, but to find new opportunities within the uncertainty. Disruption Design is a new core competency for modern life.

The Human in the Room: The Post-Pandemic Imperative to Make Work More Meaningful

The pandemic forced our humanity out into the open, especially on the job. When you Zoom into work from the bedroom, your colleagues see you as a real person, not just a role. Disruption hits us all so hard that it makes our shared humanity—our hurts, our fears, our vulnerability—immediately more visible, and increases the levels of trust between employer and employee. Dave Evans demonstrates how this change in relationships offers the potential to make work a more human experience for all of us. He also warns against the danger for business leaders who ignore this shift in the culture. If organizations try to simply return to "normal" and take away that increased level of trust and recognition from their employees, they will soon find their talent looking elsewhere.

Designing Your Life

The question "What do I want to be when I grow up?" is one that never truly goes away. Whether you are a college grad entering the workforce, a forty year-old shifting careers, or a sixty-eight year-old trying to define an encore career, the search for a fulfilling life never stops. In this riveting keynote that can be adapted to a hands-on workshop, Dave Evans teaches audiences how to look at career and life planning through the lens of design. Participants are given the tools to build their way forward and to develop various life scenarios just like a designer tests multiple prototypes. This approach fosters creativity and adaptability and allows audiences to accept that there is never just one right path.

People Management and Retention

Talent management professionals know that traditional, hierarchical relationships between employers and employees are shifting rapidly, and the future of talent retention, particularly among millennials, lies in keeping employees engaged. In this lecture, Dave Evans helps talent management professionals become early adopters of design thinking, integrating managers' personal development conversations with employees' life design goals so that each employee can actively co-create his or her experience within the company.

College is over—now what?

The notion that a student's college major will determine what they do for the rest of their life and that everyone must find their "passion" if they are to succeed are myths, or what psychologists call dysfunctional beliefs. In this thoughtful and inspiring lecture, Evans helps college students and grads debunk these myths and understand that there is no single right path. Following the framework of design, Evans walks audiences through the process of trying out lots of ideas, taking action and learning by doing. This is a lecture that can change a students' life.

Topic customization for freshmen: Evans also adapts this talk for incoming freshmen to help them learn how to design their college experience.

Mindfulness in Life Design

A well-designed life is a life that makes sense. It's a life where who you are, what you believe, and what you do all line up together. From a Christian faith-based perspective, Dave Evans teaches audiences how to integrate their philosophies of life and work to form their own personal compasses, which they can then use to design their way forward in life contemplatively and mindfully.

Categories:

Business + Management Speakers

,

Bestselling Author Speakers

,

Christian Audiences

,

College + University Speakers

,

Company Reads Speakers

,

Education Speakers

,

Entrepreneurship Speakers

,

First-Year Experience Speakers

,

Future of Work Speakers

,

Innovation + Creativity Speakers

,

Leadership Speakers

,

Marketing + Sales Speakers

,

Motivational + Inspirational Speakers

,

Productivity and Time Management Speakers

,

Technology Speakers

,

Wellness Speakers

Video

Praise

for Dave Evans

Dave's visit was extremely successful with much positive feedback from students, faculty, and staff.  Dave's high energy, magnetism, and deep knowledge thrilled the Cornell Dyson community; all enjoyed interacting with him and hearing his unique perspectives on the lifelong and lifewide applications of design thinking.

—

Cornell University

, Cornell University

Dave and Bill perfectly hit the balance for the audience and spoke to the crowd in a targeted way. I couldn't have hoped for anything more. The room was packed and in spite of being early in the morning, about 1000 people attended. Smashing success.

Dave was an absolute success.  His messages resonated so well with our audience—his delivery is so upbeat and energizing. He set a wonderful tone for the whole entire day.

—

University of British Columbia

Dave was OUTSTANDING!  He created such a buzz on day one that people were still talking about it all the way through the close of the conference. Dave set the tone for what I think was one of the best HRPS conferences ever.

Dave was very well received – both highly entertaining and educational! The whole day went swimmingly and helped put Metro State and its career center on the map. It was just what I had hoped for – Dave introduced some fresh thinking and sparked a lot of discussion already. I think people were surprised at how much fun they had and there was a lot of laughter in both sessions.

—

Metropolitan State University

Praise for Designing Your Life

Life has questions. They have answers…Learn how to find a fulfilling career…learn how to better navigate life's big moment decisions and kill your 'wicked problems dead.'

The prototype for a happy life…Burnett and Evans show how to apply Stanford's famous design principles to finding your place in the world, as a recent graduate or mid-career.

Designing Your Life walks readers through the process of building a satisfying, meaningful life by approaching the challenge the way a designer would. Experimentation. Wayfinding. Prototyping. Constant iteration. You should read the book. Everyone else will.

—

Daniel Pink, bestselling author of

Drive

Perhaps the book's most important lesson is that the only failure is settling for a life that makes one unhappy. With useful fact-finding exercises, an empathetic tone, and sensible advice, this book will easily earn a place among career-finding classics.

Books

by Dave Evans

Media

About Dave Evans
212 572-2013

Dave Evans travels from Santa Cruz, CA
Similar Speakers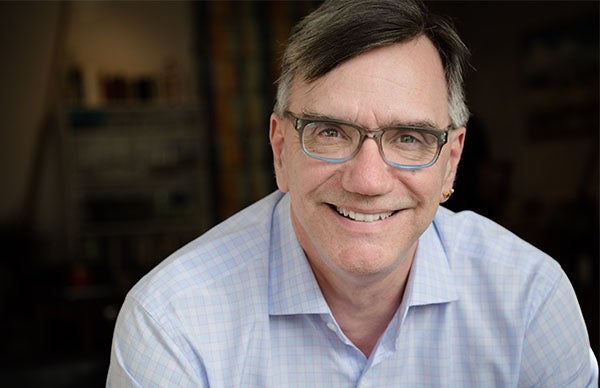 Executive Director of the Design Program at Stanford and co-author of the #1 New York Times-bestselling book Designing Your Life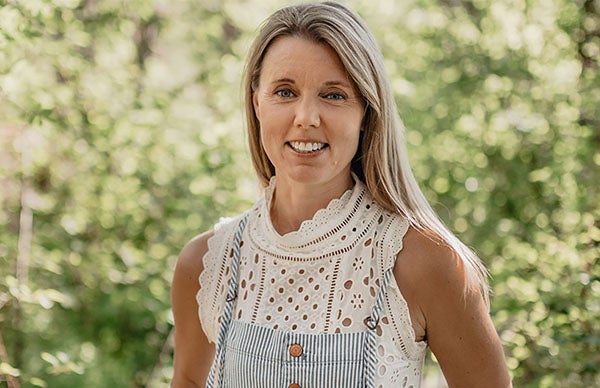 Author of Can't Even and Out of Office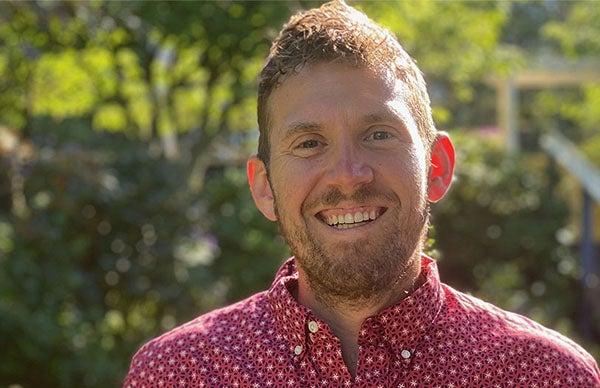 Award-winning technology reporter and co-author of Out of Office