Add speaker
Remove speaker
Speaker added
Emily Ladau
Disability rights activist, writer, and speaker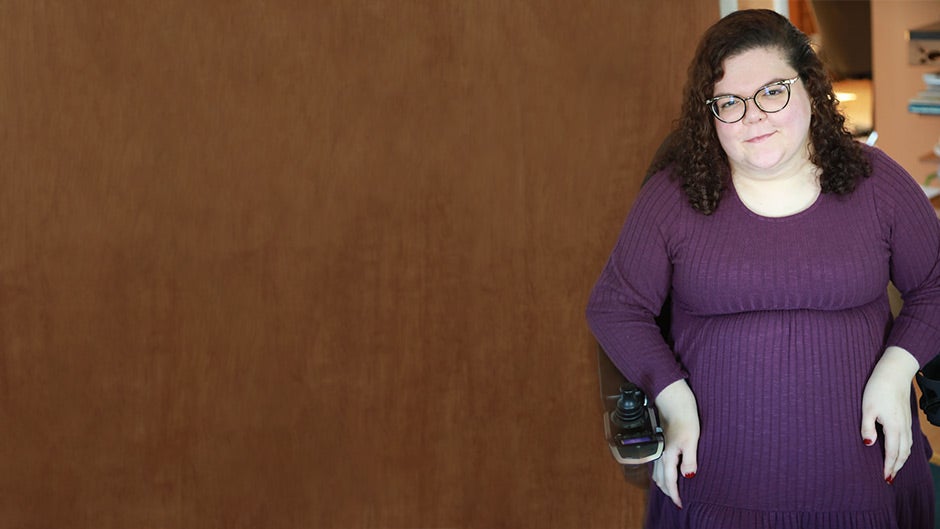 "
My wheelchair is my freedom. I am not confined to my wheelchair. It is our inaccessible world that confines me.
"
Photo credit: Rick Guidotti, Positive Exposure
Emily Ladau is an internationally celebrated disability rights activist and author of Demystifying Disability. Her passion and approachability shine through as she offers actionable guidance on how to be better allies to disabled people. Ladau coaches audiences on ways to think, talk, and ask about disability; why it's important to recognize disability history and identity as a natural part of the human experience; and how to understand and break patterns of discrimination toward disabled people.
About

Emily Ladau

People with disabilities are the world's largest minority, comprising 15% of the population. Yet when it comes to being an ally to the disability community, many people are unsure of how to act—or worse, they ignore disability entirely. Emily Ladau is here to change that, with practical guidance on how to become a better ally to disabled people.

Ladau was born with Larsen syndrome, a genetic physical disability, and has been a lifelong disability advocate. Since she appeared on Sesame Street at ten years old, she has dedicated her career to furthering rights and accessibility for the disability community, providing consulting and editorial services for multiple disability-related organizations. She is the Digital Content and Community Manager for the Disability & Philanthropy Forum and co-host of The Accessible Stall podcast, and she previously served as the founding Editor in Chief of the Rooted in Rights blog.

Demystifying Disability, Ladau's first book, is a friendly handbook on crucial disability issues, including how to appreciate disability history and identity, recognize ableism, speak respectfully, ensure accessibility, and more. Her talks stem from her same knack for candid instruction, combined with her belief that storytelling is crucial to making the disability experience accessible to the world and creating a world that is accessible to the disability community.

Emily Ladau's writing has appeared in the New York Times, HuffPost, CNN, Self, Salon, Vice, The Daily Beast, Variety, and Marie Claire Australia. In addition to Demystifying Disability, her work was also included in the Criptiques Anthology and About Us: Essays from the Disability Series of the New York Times. She has served as an expert source for outlets such as NPR, Vox, the Washington Post, and Teen Vogue, and has been featured in a range of press outlets including Newsday, BuzzFeed, CBS News, and U.S. News & World Report.

Ladau is a native of Long Island, New York, where she graduated from Adelphi University. In 2017, she was named one of Adelphi's 10 Under 10 Young Alumni. In 2018, she was selected for the American Association of People With Disabilities' Paul G. Hearne Emerging Leader Award.

Speaking

Topics

Creating a Culture of Accessibility & Inclusion: How to Become an Ally to the Disability Community

In this fireside chat-style conversation, Emily Ladau engages with organizations of all sizes and across all industries about how they can help make the world more accessible and inclusive. Ladau talks about disability language and etiquette, as well as historic and ongoing discrimination against disabled people. She shares actionable steps for what to say and do (and what not to do), empowering audiences to practice informed and thoughtful allyship that centers the authentic stories and experiences of the disability community.

This session is also available as an in-depth interactive workshop, Demystifying Disability: What to Know, What to Say, and How to be an Ally.

As part of this workshop, Emily Ladau will engage with participants about:
• Disability history and identity
• Recognizing and avoiding ableism
• Appropriately thinking, talking, and asking about disability
• How to make accessibility standard practice for your organization
• How to meaningfully be an ally to the disability community

This workshop includes a recorded intro video for internal pre-event promo, as well as a helpful resource guide to share with your team.

How to Plan Accessible and Inclusive Events

In this session, Emily Ladau engages with event and meeting organizers about how to make accessibility and inclusion key components of event design, rather than afterthoughts. From ensuring that event marketing materials are accessible, to ensuring accessibility is implemented during an event, to following up and assessing accessibility post-event, Ladau gives important tips and guidance based on personal experience. She also addresses the accessibility benefits of embracing virtual or hybrid event formats, highlighting how these allow for more inclusive opportunities.

The Power of Advocacy Storytelling

Feeling fired up and ready to make change happen, but not sure where to start? From posting on social media to rallying in the streets, there are lots of ways to convey your story with nuance and power. This presentation goes through a step-by-step storytelling process, highlighting strategies attendees can use to communicate their message and motivate their community.

Video

Praise

for Emily Ladau

I'm not sure I can express how grateful we were to have Emily join our Allyship, Etiquette and Inclusion discussion. Her experiences and knowledge combined, created such rich content and what we were able to touch on was extremely impactful.

There was so much engagement with audience questions. And after the call employees raved: "That was amazing, I could listen to Emily talk all day", "I loved this event! Emily is awesome", and "So many great insights, I can't wait to read her book."

We were so thrilled to have you join us this morning for "Expanding Perspectives". This conversation was extremely important for our Nasdaq audience as they embark on their diversity and equity journey. As you know, disability is one of the largest identities, and yet often the least talked about. Given that, it was especially great to see our employees so engaged and active in the chat. We received over a dozen audience questions and had over 250 employees tune in to listen to the session. This was an amazing turnout. It seemed like our employees really wanted to talk about the subject, and you gave them such a welcoming attitude, and a great platform to do so. We are incredibly grateful for your time, experience and authenticity. We hope to have you back at Nasdaq soon.

The openness and honesty of the presenter was extremely valuable, which in turn created an environment of trust where we could engage, ask questions, and dive deep.

Praise for Demystifying Disability

Emily Ladau has done her homework, and Demystifying Disability is her candid, accessible cheat sheet for anyone who wants to thoughtfully join the conversation. A teacher who makes you forget you're learning, Emily makes the intimidating approachable and the complicated clear. This book is a generous and needed gift.

—

Rebekah Taussig, author of

Sitting Pretty: The View from My Ordinary Resilient Disabled Body

If being a good ally to disabled people is your goal . . . Ladau's guide is a goldmine.

Activist and writer Emily Ladau is a responsible guide and advocate for change, and her book is one that everyone could benefit from reading.

Emily Ladau provides a welcoming, easy-to-read guide to disability. I highly recommend this book to readers seeking to deepen their understanding of disability and ableism.

—

Haben Girma, human rights lawyer, speaker, and author of 

Haben: The Deafblind Woman Who Conquered Harvard Law

Demystifying Disability is both comprehensive in its scope and easy to understand. I can't recommend this book enough.

—

Eric Garcia, author of

We're Not Broken: Changing the Autism Conversation

Demystifying Disability is a generous and approachable companion to the world of disability—especially for people who are (for the time being, at least) not disabled. I'll be using it as a reference book for years to come.

—

Ann Friedman, co-author of 

Big Friendship

Emily Ladau has crafted an absolutely essential guide to understanding disability. In it, she dispels countless myths that surround the disabled experience, while providing practical tips for interacting with disabled people in healthier and more positive ways.

—

Shane Burcaw, author of 

Laughing at My Nightmare

Demystifying Disability is a powerful reminder that disability is a vast spectrum with a wide range of voices and experiences. Emily Ladau expertly addresses so many of the common issues and pitfalls (and how to learn from them) able-bodied people face when attempting to be supportive of the disability community. I am grateful for this book and Emily's voice.

—

Grace Bonney, author of 

In the Company of Women

From general disability knowledge, to disability rights, to ableism, to what to say and what not to say, this book will provide everyone with more understanding and empathy (not pity!) about what it really means to be disabled and what non-disabled people can do to be better allies, friends, parents, and partners with the disability community.

—

Amy Webb, author of the award-winning 

Charley and Emma

 picture book series

Demystifying Disability is a great primer for anyone who wants to learn more about the largest minority in the world, and how to lead with accessibility at the forefront.

—

Victor Calise, commissioner of the New York City Mayor's Office for People with Disabilities

Demystifying Disability is a game-changer in so many ways. This book is long overdue and is a must read for both new and experienced allies.

—

Chris Ulmer, founder of Special Books by Special Kids

Emily Ladau is a once in a generation kind of writer and activist whose legacy can't even be quantified. The world needs her. The world needs this book.

—

Liz Plank, award-winning journalist and author of 

For the Love of Men

This wonderfully accessible and intimate volume delivers a comprehensive review of the complicated topic of the disability experience. Everybody should read this book.

—

Emily Perl Kingsley, writer for 

Sesame Street

Books

by Emily Ladau

Media

About Emily Ladau
212 572-2013

Emily Ladau travels from Long Island, New York
Featured Title
Demystifying Disability
NAMED ONE OF THE BEST BOOKS OF THE YEAR BY NPR
"Whether you have a disability, or you are non-disabled, Demystifying Disability is a MUST READ. Emily Ladau is a wise spirit who thinks deeply and writes exquisitely."—Judy Heumann, international disability rights advocate and author of Being Heumann
Similar Speakers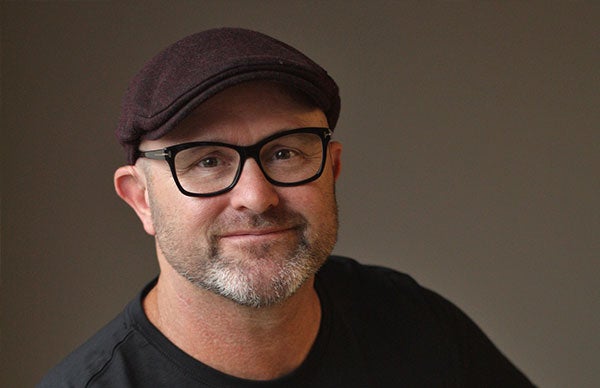 Retired member of the Naval Special Warfare Development group, author of Touching the Dragon, and founder of Spike's K9 Fund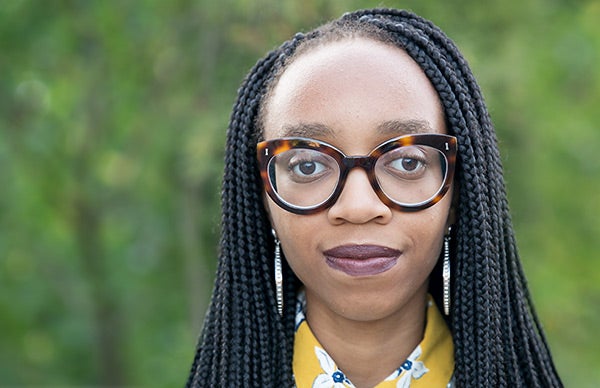 Feminist activist, Editor of Can We All Be Feminists? and DEI Programme Manager for Flexa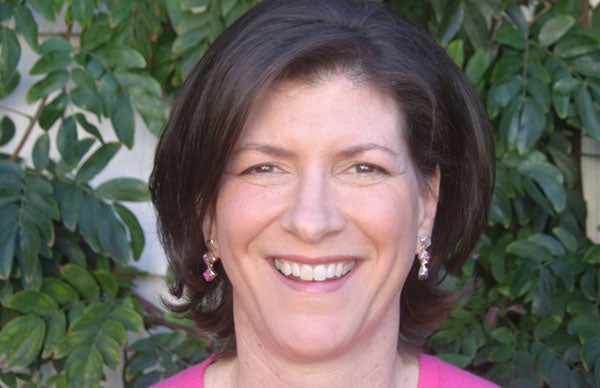 Spokesperson for the bestselling book Salt in My Soul