Add speaker
Remove speaker
Speaker added
Alora Young
Spoken word poet and author of Walking Gentry Home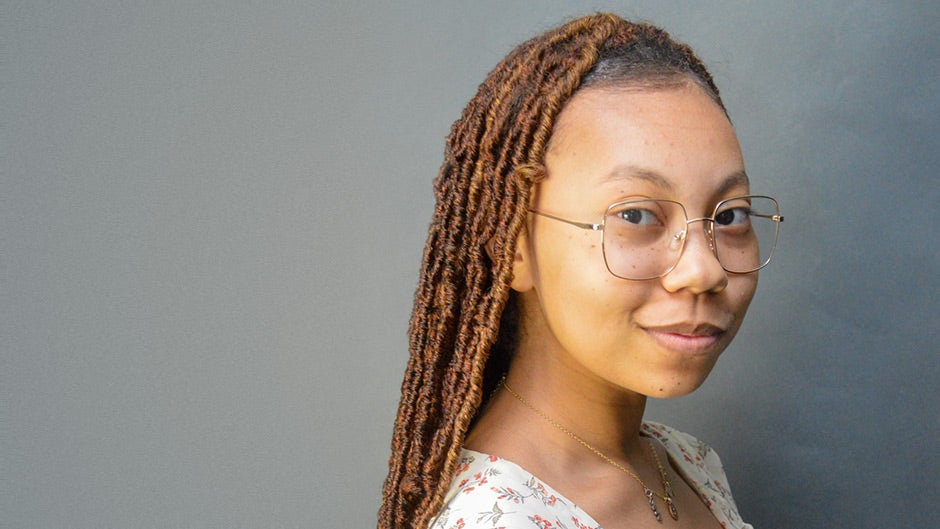 "
They say that the victor decides how history remembers the world. But I think that the artists decide.
"
Play Video
Photo credit: Sonya Smith
Alora Young is a college student, actor, poet, and author of Walking Gentry Home: A Memoir of My Foremothers in Verse. She was named the 2020-2021 Youth Poet Laureate of the Southern United States, and has performed her poetry on CNN, CBS, and the TEDx stage. Young talks with passion and prowess about how the history and impact of spoken word poetry, generational trauma, and navigating Black girlhood and womanhood in America.
About

Alora Young

From Hamilton to Amanda Gorman's Inauguration Day poem to viral TikToks, the spoken word is undergoing a cultural revitalization—and amplifying more voices than ever. At its forefront is Alora Young, a talented, ambitious young poet whose works resonate with audiences across the nation.

As someone who uses poetry to distill complex thoughts and emotions on race, gender, and class, Alora Young certainly understands the power of the spoken word. She addresses topics on the mind of every young person in the nation, weaving climate change, education, women's rights, social justice, poverty, and race together with historical events, personal narratives, and the power and tradition of poetry. In exciting talks that combine keynotes with dynamic performances, she urges audiences to unlock the potential of poetry, and shares her how her own journey as a writer gave her insight into her family's history her, allowing her to honor her ancestors in a way never before possible.

Alora Young became the youngest person ever to sign a book deal with Hogarth Books, a division of Random House, when she agreed to give them the rights to publish her forthcoming book, Walking Gentry Home (August 2022), the day after she turned 18. Walking Gentry Home is an American epic in verse. Informed by archival research, the will and testament of a slaver, formal interviews, family lore, and even a DNA test, it tells the story of Alora Young's ancestors, brought to life by her imagination. From an unnamed woman who historical records have forgotten; to the first of her foremothers to arrive in Tennessee as an enslaved woman; through her great-grandmother, unhappily married at fourteen; to her own mother; down to Young in the present day as she comes of age, the lives of these women comes together to form an arresting saga. Above all, this unique family story gives voice to those most often muted: Black girls and women in America.

Currently a student at Swarthmore College, Alora Young was named the 2020-2021 Youth Poet Laureate of Nashville, Tennessee and the Southern United States, a title she adds to many other accolades. She has been recognized as a US Presidential Scholar, a Davidson Fellow, a Scholastic Gold Medalist, a Young Arts winner in Spoken Word, and was awarded a Princeton Prize in Race Relations, a Spring Robinson Literary Prize, the YoungArts Lin Arison Excellence in Writing Award, and the International Human Rights Day Rising Advocate Award.

Young has been invited to countless spoken word events and has been commissioned to create works for the United Nations, mayors, governors, Congressmen, and educators alike. She and her work have been featured in the New York Times, Rattle, The Washington Post, CBS News, CNN, and NBC, and she has taken the stage twice at TEDx. A true Renaissance woman, Young is also the lead actress in the upcoming feature film The Requiem Boogie, has written and performed multiple songs that have been sold on streaming services, and aspires to compose musicals on Broadway.  

Speaking

Topics

Discovering History Through Spoken Word Poetry

Art, and spoken word poetry in particular, can connect those living today to those who came before us. Through its rhyme and rhythm, it can be an imaginative tool to resurrect those lost to the passage of time, serving as both a memorial and mourner's Kaddish. Before Alora Young started researching her foremothers, she did not know many of their names, much less the stories of their lives. While writing Walking Gentry Home, she discovered a forgotten family history through the power of poetry and speaking their names out loud. This is not a new phenomenon: many cultures have an oral tradition that keeps crucial familial and cultural histories intact. Young taps into these traditions, citing both the personal and historical, confronting generational trauma, speaking to the benefits of grieving through art, and demonstrating how we can adapt an age-old tradition to the modern era.

Spoken Word Poetry as the Next Great Educational Tool

Spoken word poetry is currently experiencing a cultural renaissance and can be found everywhere from hip-hop, in the rhymes of Kendrick Lamar, to the Broadway stage in the songs of Hamilton; from the heights of Amanda Gorman's eloquent verses on the Inaugural stage to the quick snippets of TikTok poets whose voices go viral. Within this renaissance, spoken word poetry also offers immense educational potential. By harnessing the power of mnemonic devices and rhymed language, which many primary school educators still use, spoken word poetry is an effective and engaging learning strategy for students of all ages. Alora Young speaks to the evolution of the spoken word, from ancient classics like The Iliad and Beowulf to modern art, and demonstrates the power of performance as she makes a case for the spoken word as the powerful storytelling form of the future.

Black Women and the American Dream

Few have borne the brunt of America's founding intersectional prejudices more than Black women and girls. We live in a country full of contradictions, where the bodies of Black women are often simultaneously despised and commodified, from the history of slavery to the beauty industry. Living with these contradictions led Alora Young to research the names and history of her foremothers, immortalizing them with poetry. Young discusses the historical importance of Black women in America, from contemporaries of Rosa Parks such as Claudette Colvin to the hardworking but unrecognized women who are left out of history altogether. In her passionate talk, Young speaks to why and how Black women have been held at arm's length from the American dream, and how her generation is changing that.

Black Girlhood vs. Womanhood

When does girlhood end and womanhood begin? For Black girls and women, far too soon, argues Alora Young. As a young woman whose own family history is full of shotgun weddings and teenage pregnancies, Young has seen firsthand just how quickly girlhood can be stripped away. By voicing this reality through spoken word poetry, Young not only names what her foremothers have lost but seeks to reclaim her own girlhood before it's too late. Through performance and discussion, Young dissects the historical patterns which have led to Black girls being viewed as women, and discusses the effect this has on the minds of Black girls across America.

Video

Praise

for Alora Young

Praise for Walking Gentry Home

A multigenerational memoir delicately crafted in verse . . . With lyrical precision, Young refracts Black history through her family's experiences of racism and 'deferred dreams' . . . A moving debut from a young writer with great promise.

—

Kirkus Reviews

, Starred Review

Walking Gentry Home is extraordinary—family truth written with fire, an American story. The American Story, I should say. Poems that call out the lies that cage us. Songs that lift up the strength of girls and women who were (who are) denied their due. A book that honors ancestors, demands a reckoning, and gives me hope.

—

Laurie Halse Anderson, author of

Speak

and

Chains

, finalists for the National Book Award

Walking Gentry Home is a masterpiece of a book that so beautifully captures the heartbreak that accompanies coming of age for Black girls becoming Black women. It's that tissue that connects every girl in a family tree, no matter the generation, and it's that pain, triumph, uncertainty, and trauma that collectively runs through our veins. Alora Young, on the cusp of womanhood herself, is a powerful observer of this transition, operating almost as a genealogist, a storyteller of her family's history—and all our histories as well. Alora, daughter of Monette and many foremothers known and unknown, will be heralded as a literary force for many, many generations to come.

—

Evette Dionne

, author of 

Lifting as We Climb,

 longlisted for the National Book Award

The truth-telling in this book will move and stir things in you that you did not even know were there. What a gift to the world. Alora Young's words lay beauty on the page with the invitation to learn our histories through the women in her family. The tenderness and love of Young's writing with the voices of her ancestors is astonishing. You have no choice but to love this book and let our generational curses be broken.

—

Bettina L. Love, professor of education at the University of Georgia and author of

We Want to Do More Than Survive

This is a brilliant book, written by an equally ingenious author. This book captures readers right from the start. Walking Gentry Home is a must-read for any of us who dare to know more about our history in order to inform how we live, learn, and navigate our present worlds. A call to concurrently tap into our hearts and minds as we learn from our ancestors, this book teaches as it inspires.

—

H. Richard Milner IV, chair of education at the Department of Teaching and Learning at Vanderbilt Peabody College and author of

Start Where You Are, but Don't Stay There

These are necessary poems—pulsing with syntactic urgency, cinematic poignancy, textural pleasure, and deep generational wisdom.

—

Karyna McGlynn, author of

50 Things Kate Bush Taught Me About the Multiverse

Books

by Alora Young

Media

About Alora Young
212 572-2013

Alora Young travels from Nashville, TN
Featured Title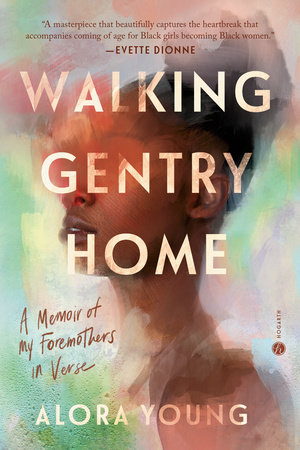 Walking Gentry Home
"A masterpiece that beautifully captures the heartbreak that accompanies coming of age for Black girls becoming Black women."—Evette Dionne, author of Lifting as We Climb, longlisted for the National Book Award

Similar Speakers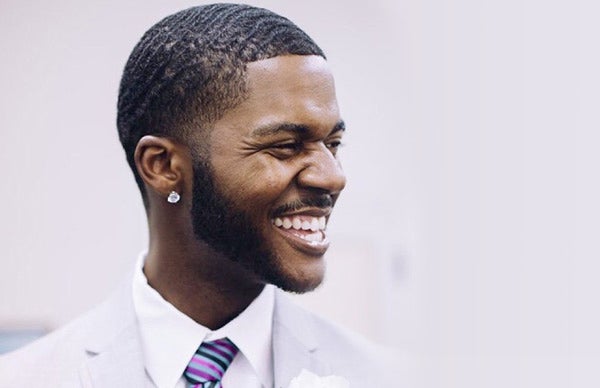 Educator, poet, and author of Lift Off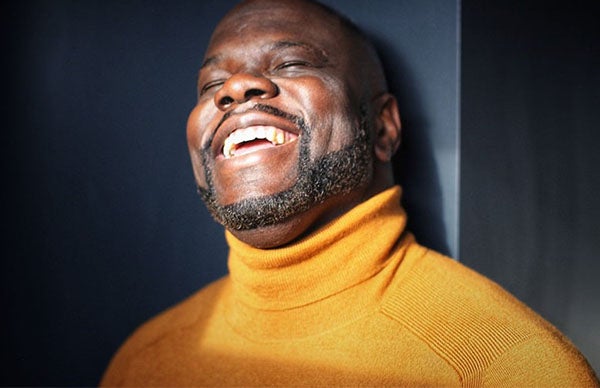 Advocate for criminal justice reform, poet, and motivational speaker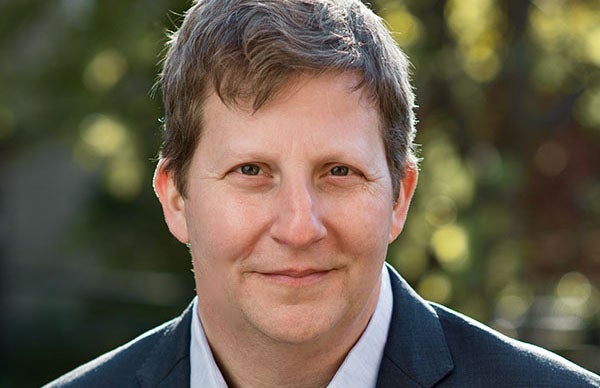 Award-winning journalist and instant #1 New York Times-bestselling author of Hidden Valley Road