Add speaker
Remove speaker
Speaker added
Evette Dionne
Editor-in-chief of Bitch Media and author of the National Book Award longlisted title: Lifting as We Climb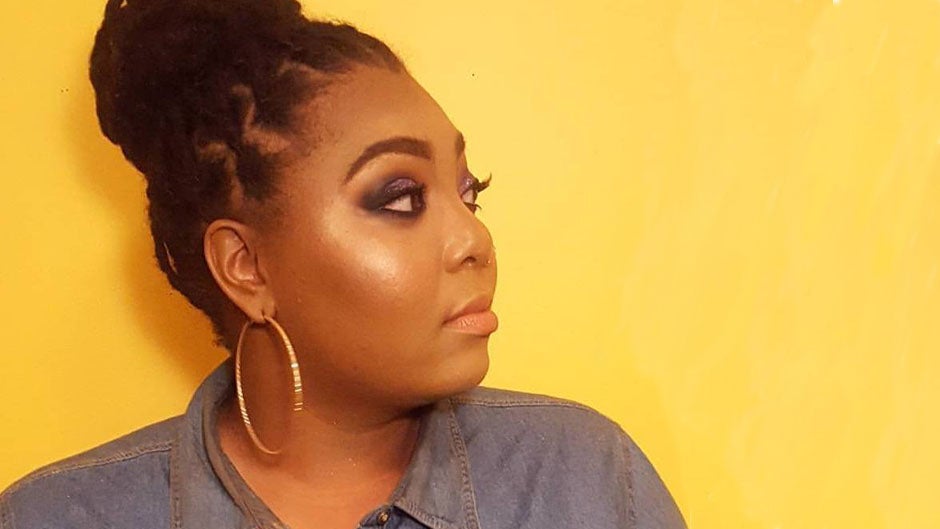 "
It is worth fighting for something that may not benefit you or your generation, but will create some sort of social change for future generations.
"
Evette Dionne is a Black feminist culture writer, editor, and scholar. Known on the internet as "free Black girl," she is the editor-in-chief of Bitch Media. She is the author of the National Book Award longlisted title, Lifting As We Climb: Black Women's Battle for the Ballot Box, a young-adult non-fiction book that details the often overlooked contributions of Black suffragists in earning the right to vote for all American women. In her powerful talks, Dionne speaks on the intersections of race, gender, and size in popular culture and politics.
About

Evette Dionne

Evette Dionne is the editor-in-chief of Bitch Media, a publication focused on looking at the mainstream media through a contemporary feminist lens. She oversees the quarterly magazine, the daily website, and the BitchReads Book Club, which promotes books written by engaged, thoughtful feminist voices. Before her position as editor-in-chief of Bitch Media, she was the founding senior news and identities editor at Revelist. Wanting representations of this generation's diverse voices and experiences, she created a section called "real talk" for women to submit personal and anecdotal stories. As a journalist, Dionne has written extensively about race, gender, and culture for publications such as Glamour, Cosmopolitan,  The New York Times and Harper's Bazaar, among others. Through her writing, she shares her personal experience as a Black woman dealing with fatphobia, racism, and antifeminism.

Dionne is also the author of Lifting as We Climb: Black Women's Battle for the Ballot Box. Lifting as We Climb provides a detailed and comprehensive examination at the overlooked contributions of Black women suffragists in earning the right to vote. With this book, Dionne shows young readers that movements are bigger than a single person. She encourages them to become involved by standing up and fighting for justice. Lifting as We Climb was longlisted for the 2020 National Book Award for Young People's Literature.

A passionate speaker about popular culture, politics, and feminism, Dionne is a frequent speaker at colleges, including the Schomburg Center for Black Research and Culture, Brown University, the University of Chicago, the University of Southern California, and Stanford University. She has appeared on She's All Fat, Every Body, Woman of Size, and other podcasts to talk about the need for self-advocacy, body-positivity, and compassion.

Dionne graduated from Bennett College with a Bachelor's degree in journalism and received her Master of Science in media management and women, gender, and sexuality studies from Southern Illinois University, Carbondale. She currently lives in Denver.

Speaking

Topics

Who Gonna Take Me Out?: From Freelancer to EIC and Beyond

Journalism and publishing are difficult industries to navigate, especially for first-generation college students swimming in deep waters with little help. In this talk, specifically tailored to journalism students and early professionals from marginalized communities, Evette traces her journey from being a freelancer to becoming an editor-in-chief in less than 10 years, offering concrete tips for how to build a mission-driven career full of meaning.

Why Body Positivity is Failing

Body positivity is popping up all over the place, from designer brand campaigns to Instagram, but how does body positivity interact with feminism? Where is it going? This talk argues that as body positivity has become mainstream, its meaning has become muddled. Instead of pushing to put more fat people, people of color, disabled people, trans people, and those whose bodies are maligned at the center, body positivity has centered thinner women. This talk focuses on how body positivity can find its meaning again.

Lifting As We Climb: Black Women's Role in Politics

The Democratic Party often pays lip service to the idea that Black women are its base, but what does this actually mean? In this talk for general audiences, Evette looks at the history of Black women's civic engagement—from abolition until the present—to explore the systemic barriers that have prevented Black women from fully participating in America's democracy and how they have persevered to become a cornerstone of the Democratic Party.

Creating a Feminist Media Company

Feminism is a buzzword, specifically in media spaces that capitalize on the idea without actually investing in feminist policies. But as the editor-in-chief of Bitch Media, Evette has helped orchestrate the impossible: pushing a media company in an even more feminist direction. In this talk, geared toward media professionals on all levels as well as students, Evette discusses how Bitch has put its stated values into action—from paying contributors as soon as their articles are published to putting people before profit.

Video

Praise

for Evette Dionne

Praise for Lifting as We Climb

This book is so much more about our future than about our past! Evette Dionne has created a more complete narrative of women's history in America and with that inspires readers to realize a future which catapults each woman's political potential.

—

Amy Richards, author of 

We Are Makers

 and co-founder of Feminist Camp

Lifting as We Climb is the book everyone has been waiting for. Evette Dionne brings to life the stories of the African American suffragists and their immense impact on women gaining the right to vote.

—

Susan Zimet, author of 

Roses and Radicals: The Epic Story of How American Women Won the Right to Vote

Evette Dionne is a seminal voice on our history, and a compelling writer on top of that. Every page feels like an urgent step toward learning the lessons of our past as they are terribly necessary today.

—

Ashley C. Ford, culture journalist, podcast host, and author of 

Somebody's Daughter

Dionne's meticulous research provides insight into how Black women maneuvered the intersectionality [of women's rights and African American rights]…She chronicles and champions each heroine who pushed through prejudice to contribute to the overall suffrage movement, as well as their contributions to their immediate communities.

Dionne pulls back the veil…offering up an essential work for middle graders that helps fill a gaping void.

—

Booklist (STARRED REVIEW)

Dionne provides a detailed and comprehensive look at the overlooked roles African American women played in the efforts to end slavery and then to secure the right to vote for women, arguing that black women worked consistently for their communities in all areas. A lively and critical addition as the United States commemorates the centennial of women's suffrage.

—

Kirkus Reviews (STARRED REVIEW)

The identification of African American women activists and the parts they played in American history is the strength of Dionne's book…A must-purchase.

—

School Library Journal (STARRED REVIEW)

Books

by Evette Dionne

Media

About Evette Dionne
212 572-2013

Evette Dionne travels from Denver, Colorado
Featured Title
Lifting as We Climb
"Evette Dionne's voice is the first streak of light that announces a new and exciting dawn. Lifting as We Climb is impressively researched, its structure crafted as a mosaic where characters weave in and out, their politics lacing their conversations and interactions with one another."
—Morgan Jerkins, NYT bestselling author of This Will Be My Undoing: Living at the Intersection of Black, Female, and Feminist in (White) America
Similar Speakers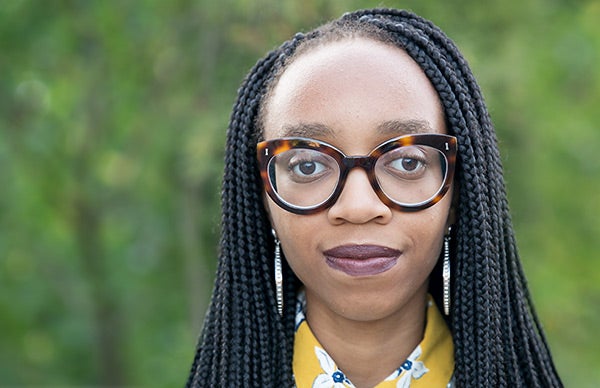 Feminist activist and editor of Can We All Be Feminists?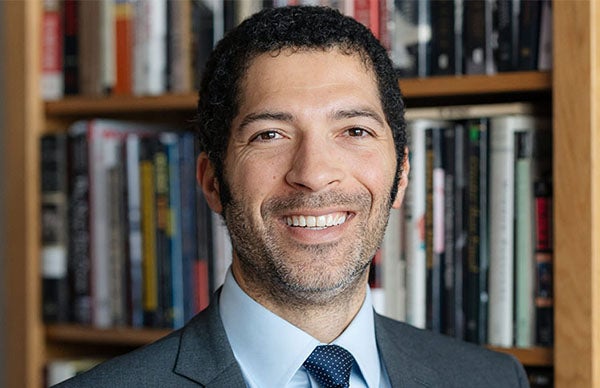 Expert on African-American history and author of Black Quotidian and Half American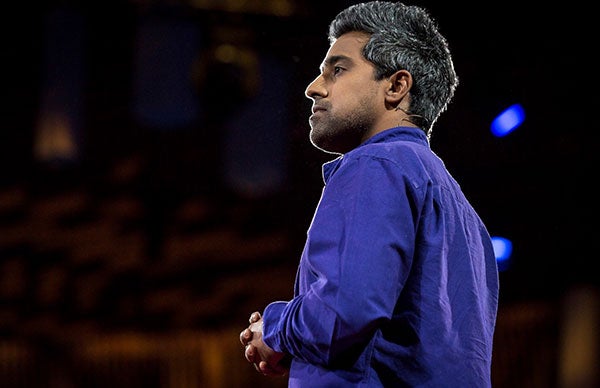 Editor-at-large for TIME and author of Winners Take All: The Elite Charade of Changing the World