The South by Southwest® (SXSW®) Conference celebrates artists and creators of all kinds. This year, the incredibly popular conference went virtual and included keynotes and valuable thoughts from several Penguin Random House speakers. From powerful narratives about social injustice to moving conversations about the importance of identity to bold predictions about the future of work, these speakers fostered creativity and growth throughout the event.
Keynote Speakers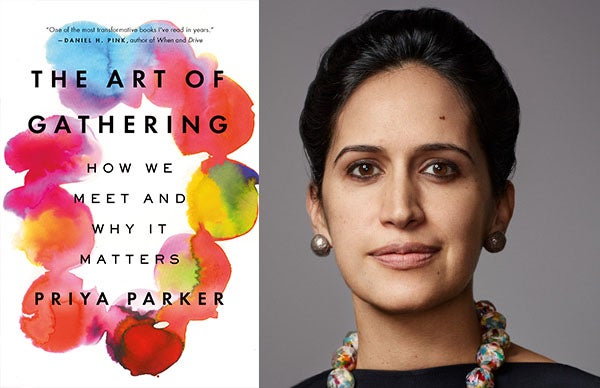 Priya Parker's bold approach to gatherings is redefining the way people connect at work. As the world shifted to physical distancing during the coronavirus pandemic, the practical questions about gatherings ("Should we postpone or switch to a virtual event?") were quickly transforming into spiritual ones: "Is this needed? Who is it for? And who gets to decide?" Parker continues to try and answer these questions—including in her keynote SXSW® talk with Anand Giridharadas, where she muses on the gratitude we will feel about gathering in person as the world begins to open up again. In her excellent podcast, Together Apart, her innovative New York Times op-ed, "How to Be Together Apart in the Time of Coronavirus," and her impactful seminars, Parker examines how we gather now to help teams rediscover their motivations and develop strategies for innovation.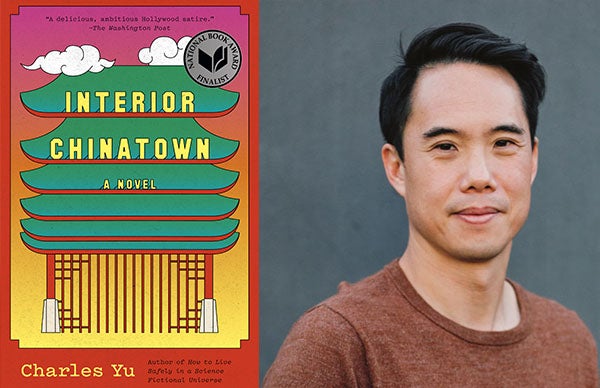 Charles Yu is a screenwriter and the author of the National Book Award-winning novel Interior Chinatown, a genre-bending masterpiece that explores the confining stereotypes of Asian Americans in Hollywood and in American culture more broadly. In a SXSW® keynote conversation alongside Lisa Ling, Yu discussed the lack of Asian visibility on screen, among other impactful topics. In his entertaining and thought-provoking lectures, Yu speaks to audiences of all kinds about the Asian American experience, representation and stereotypes in film and television, and the unique power of science fiction to address the human condition.
More SXSW® Voices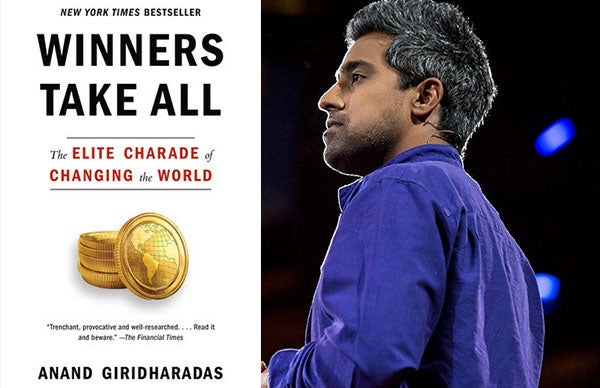 Anand Giridharadas is an editor-at-large for TIME, and the author of the bestselling book Winners Take All. His newsletter, The.Ink, offers current, razor-sharp commentary on the latest happenings in politics and business, as well as interviews with prominent leaders like Elizabeth Warren. His SXSW® discussion with Priya Parker sheds light on the power of gathering, especially as we reckon with all the ways the pandemic changed our society. In his striking conversations, Giridharadas analyzes America's recent intersecting crises of health, economics, race, climate, and democracy, and highlights how the extreme inequalities within our society are growing ever more apparent. He muses on how Americans can prepare for a more diverse, perceptive, and globally integrated future, and how we might go on a journey of shifting identity together, rather than in factions. Giridharadas argues that instead of viewing this moment in time as one of great danger and despair, we should reframe it as a unique opportunity for systemic change and hope in the midst of darkness.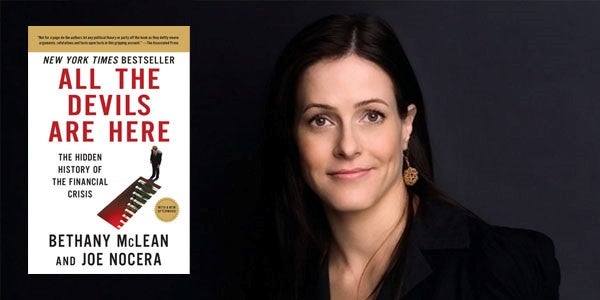 A contributing editor at Vanity Fair, Bethany McLean worked for thirteen years as editor-at-large at Fortune, where she was part of the team that exposed the Enron scandal. McLean is a former Goldman Sachs analyst and nationally bestselling co-author of The Smartest Guys in the Room and All the Devils Are Here. Her SXSW® conversation with Michael Lewis was a fascinating deep dive into the lasting impact of great storytelling. Using her analytical background, McLean offers audiences a clear look at stories of business gone wrong that have rocked our country and discusses the many common themes that lead to economic ruin. She also stresses the vitality of business ethics and what can go wrong when ethical boundaries are crossed. McLean and Joe Nocera are currently working on a book about the U.S. response to the coronavirus pandemic.