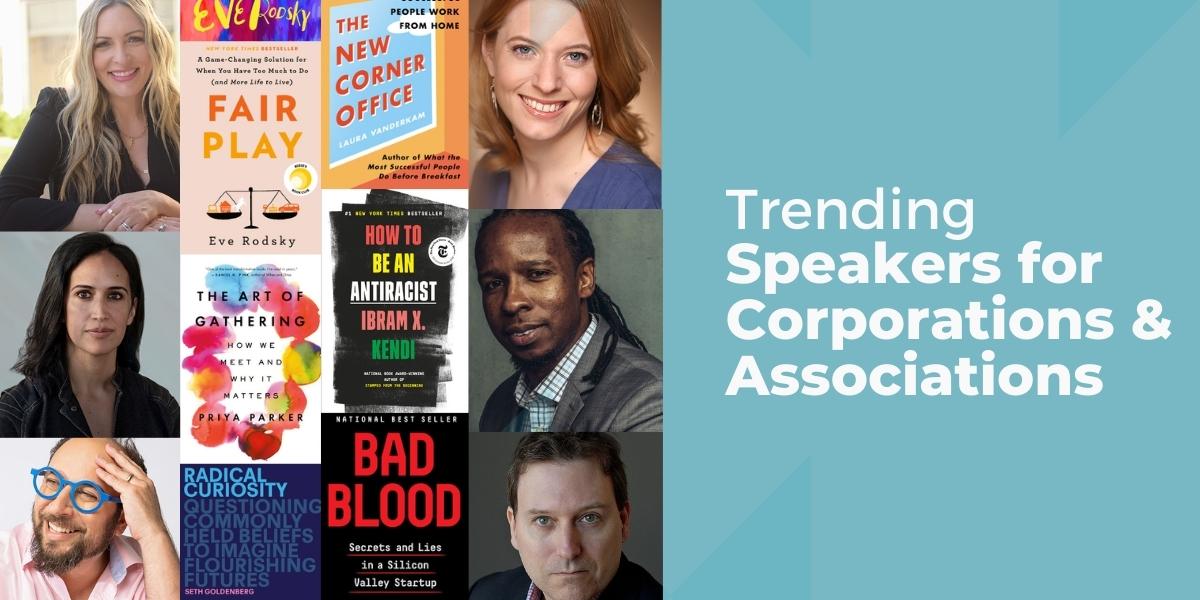 Corporations and associations booking speakers for their virtual and in-person events want to ensure they are inviting experts who are ahead of trends and can truly help transform teams and organizations. Meet the speakers currently trending among corporations and associations and transforming how businesses talk about the return-to-work, ethics, creativity, diversity, and gender equality.
---
Facilitator, strategic advisor, and acclaimed author of The Art of Gathering

Speaking Topics & Expertise:
Reinventing teambuilding and approaches to teambuilding
Building communities and gathering with purpose
Pulitzer Prize-winning investigative journalist and author of Bad Blood
Ethical lapses and lax oversight: Lessons learned from Theranos
Hype vs. Hope: The appeal of unicorn companies
Design visionary and author of Radical Curiosity

Speaking Topics & Expertise:
Long-term thinking and value creation
Curiosity as a leadership imperative
The impacts of "The Great Resignation"
New York Times-bestselling author and creative leadership expert

Speaking Topics & Expertise:
Return to Work: Reignite collaboration and creativity
Gender equality
Creativity as the antidote to burnout
Award-winning historian and New York Times-bestselling author of How to Be an Antiracist

Speaking Topics & Expertise:
Overcoming Workplace Bias
How to be an Antiracist
Productivity expert and author of 168 Hours, I Know How She Does It, and The New Corner Office

Speaking Topics & Expertise:
Managing remote teams
Helping employees find balance and avoid burnout in remote work setting
Helping working parents achieve productivity and success
Contact us to book your Speakers for Corporations and Associations!