We hope you'll join us in celebrating these inspiring and history-making speakers! Their perseverance, activism, and desire to make lasting change will undoubtedly uplift audiences of all kinds at your next event.
---
Youngest of the Little Rock Nine, civil rights advocate, National Women's Hall of Fame inductee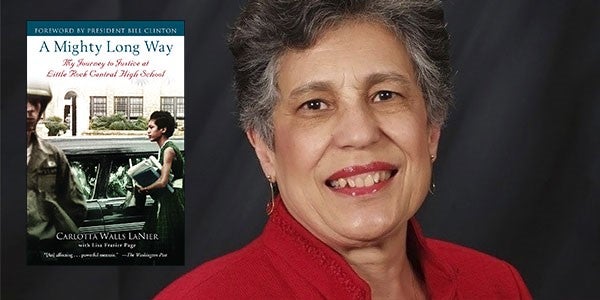 A key protagonist in one of the most gripping watershed moments of the Civil Rights Movement, Carlotta Walls LaNier delivers powerful keynotes that reflect on history while inspiring hope for the future. As a civil rights icon and National Women's Hall of Fame inductee, she revisits the journey of the "Little Rock Nine" and motivates audiences with her personal story of perseverance and strength.
---
National Book Award and four-time Newbery Honor Winner, MacArthur Fellow, and bestselling author of Red at the Bone and Brown Girl Dreaming
Jacqueline Woodson is the New York Times bestselling author of Brown Girl Dreaming, The Day You Begin, and Red at the Bone, among many others. She was named a MacArthur Fellow for redefining children's and young adult literature to encompass more complex issues and reflect Black stories. Woodson has served as The National Ambassador for Young People's Literature, as well as the National Poetry Foundation's Young People's Poet Laureate. She is the winner of the Astrid Lindgren Prize, an international award for excellence in children's fiction, and the Hans Christen Anderson Award, the highest international recognition given to an author and an illustrator of children's books. Woodson forges powerful connections with young audiences, showing how they can use writing to explore tough and timely topics including race, identity, and bullying, opening their eyes to the profound possibilities that storytelling holds.
---
Author of the National Book Award longlisted title, Lifting as We Climb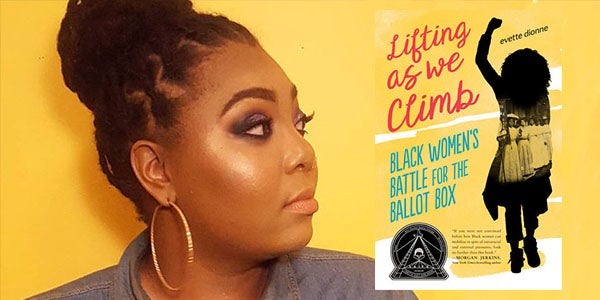 Evette Dionne is a Black feminist culture writer, editor, and scholar. She is the author of the National Book Award longlisted title, Lifting As We Climb, a young-adult non-fiction book that details the often overlooked contributions of Black suffragists in earning the right to vote for all American women. In her engaging talks, Evette looks at the history of Black women's civic engagement—from abolition until the present—to explore the systemic barriers that have prevented Black women from fully participating in America's democracy and how they have persevered to become a cornerstone of the Democratic Party.
---
U.S. Marine Corps veteran and founder of Honor Bound, Inc.

Amy McGrath is a women who refuses to be thwarted in the face of adversity. She was the first female Marine to fly a combat mission in an F/A-18 and in 2020 she took on the most powerful man in the U.S. Senate. A decorated U.S. Marine Corps veteran, McGrath now runs Honor Bound, Inc., a nonprofit organization that empowers women with service backgrounds. Her stirring lectures are filled with first-hand leadership lessons and empower audiences to embrace accountable leadership—in the corporate world and beyond.
---
Delaware State Senator-elect, LGBTQ activist, and National Press Secretary for the Human Rights Campaign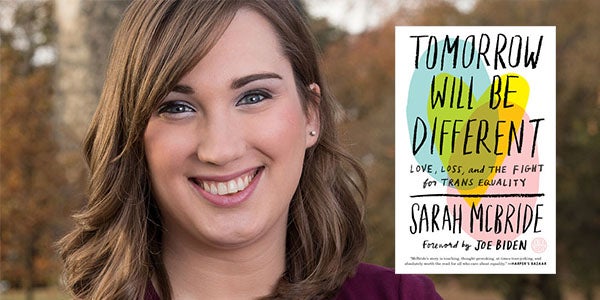 Sarah McBride is a member of the Delaware State Senate, representing District 1 and one of America's leading public voices in the fight for LGBTQ equality. McBride made history as the first openly trans woman to intern in the Obama White House, and again in 2020, becoming the first transgender state senator. As one of the most prominent advocacy voices fighting for LGBTQ equality, McBride is able to movingly and fluently discuss current events and the path forward.
---
Author of The Fifth Trimester

Lauren Smith Brody is the author of The Fifth Trimester, which guides new moms and parents through their return to work. Sharing the strategies she's developed for her consulting clients in tech, big law, finance, and the service industry, she defines the benefits, opportunities, and culture that prevent discrimination and keep women and parents in the pipeline to leadership—all endorsed by evidence-backed research on the return on investment for caregiver support.
---
Author of Furious Hours and New Yorker staff writer

Casey Cep's national bestseller, Furious Hours, traces the story of one of America's greatest novelists Harper Lee's last, never-completed book. Met with glowing reviews, she unpacks the previously untold history of Lee's life after To Kill a Mockingbird, as well as the ethical issues that animate her own reporting on this history, from insurance fraud and the complexities of small-town life to the fraught racial politics of the era. In her New Yorker article, Cep writes about the history of women's suffrage and the future of voting rights.
---
New York Times-bestselling author of Fair Play and Find Your Unicorn Space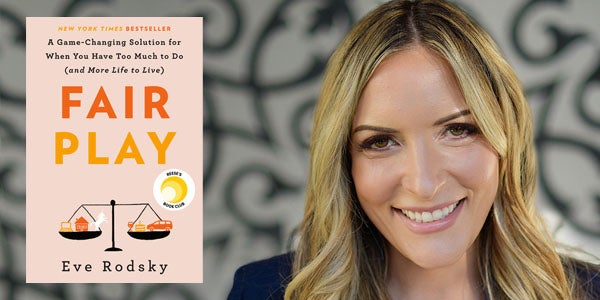 Eve Rodsky is an expert facilitator and the author of Fair Play and Find Your Unicorn Space. In her fun and engaging talks, Rodsky has created a life-management system to rebalance the unequal emotional labor and "invisible work" for women. Through stories and statistics, she takes us on a journey of what it means for women to fully step into their power in the world and in the workplace by allowing men to fully step into the home.
---
 Contact us for more information about speakers for Women's History Month.