Add speaker
Remove speaker
Speaker added
Amy McGrath
U.S. Marine Corps veteran and founder of Honor Bound, Inc.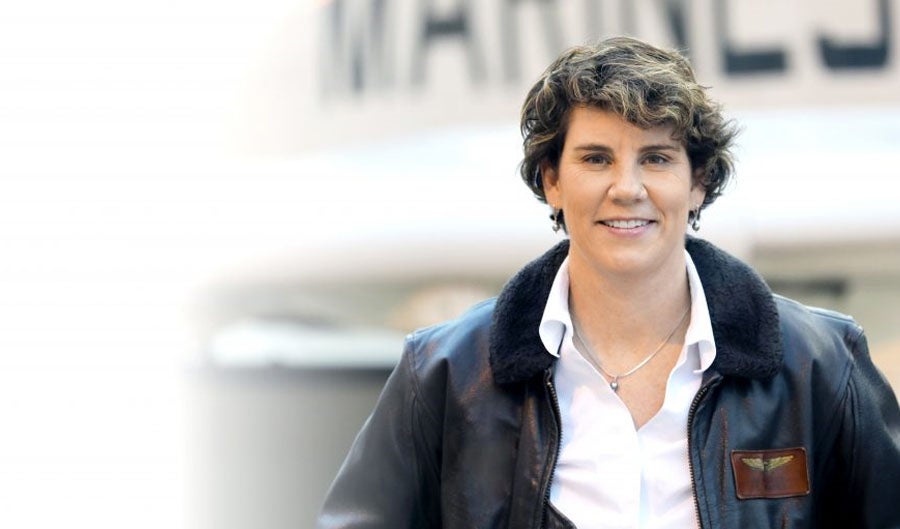 "
Leadership is not about giving orders, but setting an example. We need more accountable, servant-leaders in politics and the corporate world.
"
Play Video
Amy McGrath is a retired U.S. Marine Corps Lieutenant Colonel who was the first woman in the Marine Corps to fly a combat mission in an F/A-18. In stirring lectures, McGrath speaks about her incredible journey to become a fighter pilot, her experience as a woman serving in the military, and her career in Washington, working in the Pentagon as a liaison to the State Department and advising a senior member of the U.S. House of Representatives Armed Services Committee. The hard lessons in leadership, sacrifice, and patriotism that she learned over the course of her career propelled her to run for Kentucky's Sixth Congressional District in 2018, and U.S. Senate in 2020. She now runs the nonprofit organization, Honor Bound, Inc., to empower women with service backgrounds to pursue leadership positions and to run for elected office.
About

Amy McGrath

Amy McGrath is a decorated U.S. Marine Corps veteran turned nationally renowned politician. After serving as a combat fighter pilot, working on foreign policy in Washington, DC, and serving as a senior instructor at the U.S. Naval Academy, McGrath chose to serve her country in a different fashion by running for office, first for Kentucky's Sixth Congressional District and then for Mitch McConnell's seat in the U.S. Senate. She then went on to found Honor Bound, Inc., a nonpartisan organization dedicated to providing leadership development for women with service backgrounds and encouraging those women to run for elected office. McGrath inspires audiences with her courageous story, sheds light on the realities of serving in the military as a woman, explains what propelled her to run for office, and encourages women to follow their drive and pursue leadership positions.

In her memoir, Honor Bound, Amy McGrath describes a life and career of defying odds, exceeding expectations, and paving new paths for those following in her footsteps. During her childhood in Edgewood, Kentucky, she developed a lasting fascination with fighter jets. Determined to overcome the policy that prohibited women from flying in combat missions at that time, McGrath pursued her dream despite the obstacles, eventually earning an appointment at the U.S. Naval Academy. "I was going to fulfill the dream of a fourteen-year-old girl who had heard 'you can't' more times than she could count."

We learn of Amy McGrath's illustrious military career, making it through Marine Corps training, completing three combat deployments, becoming the first female Marine to fly a combat mission in an F/A-18, and so much more. McGrath writes candidly about her decision to run for the U.S. House and Senate in 2018 and 2020, respectively, believing the country to be badly in need of leaders who could govern with compassion, humility, and character. A moving American story of determination, Honor Bound is a memoir about the hard lessons of leadership and the patriotism learned along the way.

In addition to her military and political service, McGrath earned a postgraduate degree in global security from Johns Hopkins University. As of August 2021, she will be an Adjunct Professor/Instructor at the University of Kentucky Patterson School of Diplomacy and International Commerce. McGrath has been awarded two Meritorious Service Medals, eight Strike Flight Air Medals, Navy/Marine Corps Commendation Medal, Navy Achievement Medal, a Presidential Unit Citation, two Afghan and one Iraq Campaign medals. She lives in Kentucky with her husband and children.

Speaking

Topics

Honor Bound: A Life of Service, Leadership, and Daring

Amy McGrath has dedicated her life to service. Her military training and participation in operations all around the world, including in the Middle East and the Pacific, have afforded McGrath a firsthand look at the power of strong leadership and the importance of courage despite the odds. McGrath tells her story in this eye-opening lecture, from her early life spent dreaming of becoming a fighter pilot, to eventually flying in combat and working with allies and partners across the globe. She discusses being successful in one of the toughest organizations in the country—the U.S. Marine Corps—and then applying that same drive for success to her two nationally recognized political campaigns. With her signature presence, McGrath shares her insightful lessons on service, leadership, and honor in all aspects of life.

Inspiring Women to Be the Leaders We Need

When Amy McGrath was ten years old, she decided to pursue a dream of becoming a fighter pilot. Though women were not allowed to fly in combat at that time, McGrath's resolve remained, and she eventually became one of the first women ever to perform in combat roles in the Marine Corps. After 24 years of military service and two political campaigns under her belt, McGrath now speaks to audiences across the country about the important role of women in positions of leadership, as well as the necessity for women with service backgrounds to pursue elected office. In a deeply personal and rousing talk, she reflects on seeing firsthand the integration of women into high level military roles, urging younger women to be part of that continued change. McGrath addresses the acute challenges women and families on active duty face today, sharing about her own familial journey and what can be done to overcome these struggles. As the founder of Honor Bound, Inc., McGrath also speaks directly to women who have served and provides them with the tools, know-how, and confidence to run for office. Offering up her own experiences running two nationally recognized campaigns—and detailing both the successes and failures she experienced—McGrath emboldens women to forge their own paths and make impactful change in politics and society.

National Security and the State of Our Democracy

With vast experience working on the Hill as a Marine fellow to Congress, teaching at the U.S. Naval Academy, and specializing in global security, Amy McGrath can speak to the unique security challenges and political threats we face in America. Whether it be our foreign policy and state-related threats, the national security concerns posed during and after the Capitol riots, or the threat of climate change, McGrath's singular voice helps audiences understand where we are as a country and what obstacles we continue to face.

Video

Praise

for Amy McGrath

Praise for Honor Bound

A must-read for anyone who's ever refused to take no for an answer. Amy McGrath takes you on her unforgettable journey from dreaming of being a combat aviator as a young girl when women weren't yet allowed, to flying missions in Iraq and Afghanistan. Honor Bound is a remarkable 'sea story' of a life of service to country. Her voice and unique perspective are essential to re-imaging the next generation of leaders in America.

—

Admiral James Stavridis, author and Former Supreme Allied Commander NATO and dean emeritus of the Fletcher School of Law and Diplomacy at Tufts University

One of the most compelling stories of modern military service and leadership by example, this book is guaranteed to inspire every American to live lives of service. Amy's story is an example to us all about living with true American values in an extremely partisan and less than honorable political time in our country's history. She truly is my hero!

—

General John Allen, U.S. Marine Corps (ret.), former commander of the NATO International Security Assistance Force (ISAF) and U.S. Forces in Afghanistan

The Army lists character, presence and intellect as the three attributes required to be a successful leader, and Marine Amy McGrath exhibits those qualities in spades. From a young age she was singularly focused on the dream of flying, and this story of how she achieved her goals during a turbulent time for women in the military is fascinating, inspirational, energizing, and provides a model for those who want to live above the common level of life.

—

Lt. Gen Mark Hertling, U.S. Army (ret.), national security, intelligence and terrorism analyst for CNN, former commanding general of U.S. Army Europe and the 7th Army

Lieutenant Colonel Amy McGrath, whose first call sign was 'Guns', lays out in her candid and compelling book what it takes to swing for the fences, bust down barriers, and serve with honor.

—

Rye Barcott, author of

It Happened on the Way to War

; co-founder and CEO, With Honor

Amy McGrath's is a great American story. Rarely have I met someone with such drive, tenacity, and accomplishments—and yet, in equal measure, kindness and decency and humility. For a troubled time in our nation, she is the just the inspiration we need—and her story, recounted here in brilliant and engaging prose, is a great message for young and old, Democrats and Republicans, men and women, soldiers and sailors (and Marines!), and all other Americans who would like a breath of fresh air and a dose of hope for our future.

—

Michael O'Hanlon, Senior Fellow at Brookings, author of

The Art of War in an Age of Peace: U.S. Grand Strategy and Resolute Restraint

Books

by Amy McGrath

Media

About Amy McGrath
212 572-2013

Amy McGrath travels from Kentucky
Featured Title
Honor Bound
"If what binds us together as Americans is a common dream, Amy McGrath's story is a contribution to that dream. Her service to this country—as a Marine fighter pilot and political leader—is a testament to all that we, as a nation of dreamers, can accomplish both individually and collectively. Her tenacity in finding a way where none existed before serves as an example to us all." - Elliot Ackerman, author of 2034, A Novel of the Next World War
Similar Speakers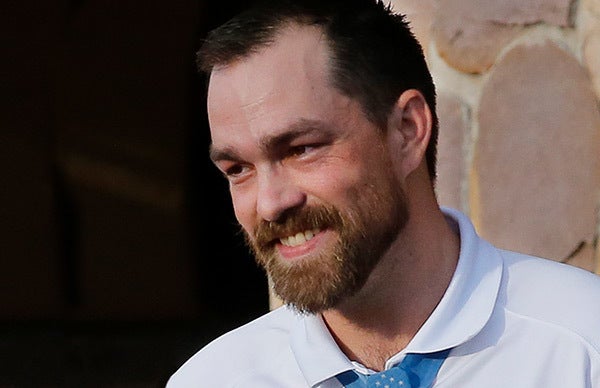 Medal of Honor recipient and author of Red Platoon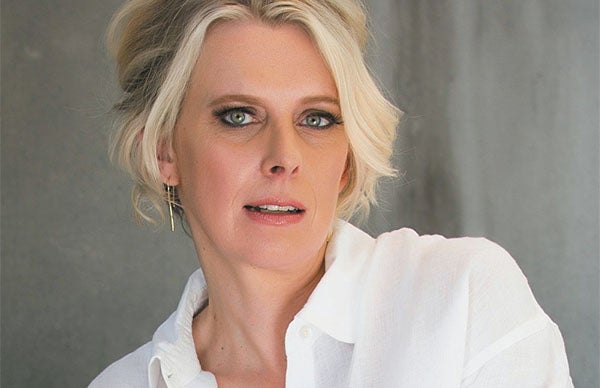 Author of Becoming Heroines, activist, and founder and CEO of The Gaia Project for Women's Leadership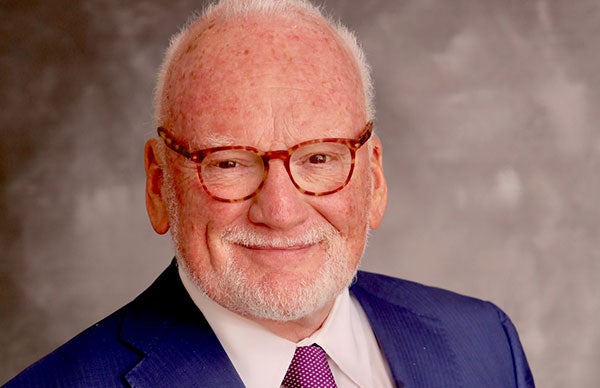 America's first czar of cybersecurity and counter-terrorism, and author of The Fifth Domain.