Jennifer Egan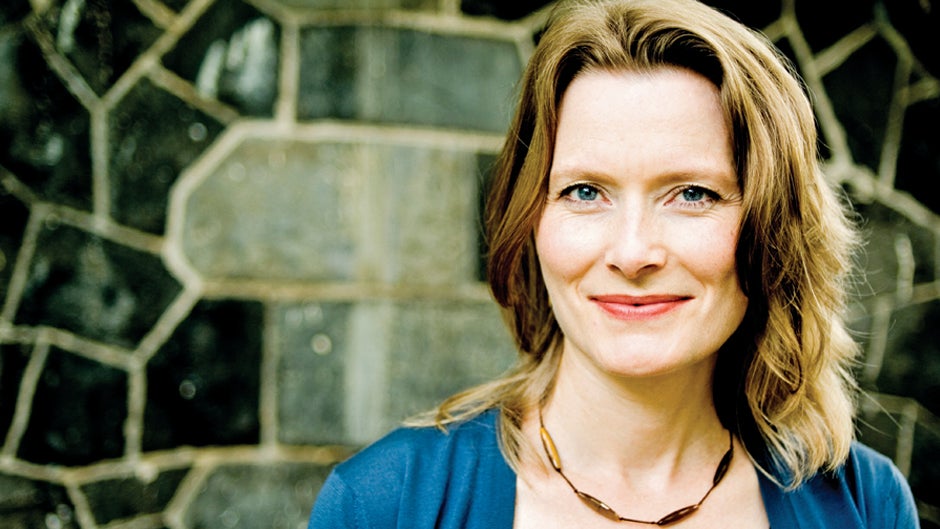 "
That adage about 'Write what you know' is basically the opposite of the way I function. I write about what I'm curious to find out.
"
Photo credit: Pieter M. Van Hattem/Visalux
Jennifer Egan is the author of five books, including the Pulitzer Prize-winning A Visit from the Goon Squad. As engaging as one of her characters, Jennifer captivates crowds with tales of her early days as a struggling writer, her approach to storytelling, and her ultimate success as one of today's most innovative authors.
About

Jennifer Egan

Jennifer Egan is the author of the 2011 Pulitzer Prize–winning novel A Visit from the Goon Squad. Published in 2010, the book soared to the top of many publications' Best of 2010 lists, including The New York Times, The Washington Post, Time, Slate, Salon, and People. In addition to being awarded the Pulitzer, A Visit from the Goon Squad won the National Book Critics Circle award for fiction, was nominated for the National Book Award for Fiction and for the PEN/Faulkner Award for Fiction, and was shortlisted for the Orange Prize for Fiction. In addition to her numerous awards, HBO selected Egan's A Visit from the Goon Squad for a series treatment.

Egan is also the author of The Invisible Circus, a novel that became a feature film starting Cameron Diaz; Look at Me, a finalist for the National Book Award in fiction in 2001; Emerald City and Other Stories; and The Keep, which was a national bestseller. Her short stories have appeared in The New Yorker, Harper' s, Granta, McSweeney's, and other magazines. She is a recipient of a Guggenheim Fellowship, a National Endowment for the Arts Fellowship in Fiction, and a Dorothy and Lewis B. Cullman Fellowship at the New York Public Library. Her nonfiction articles appear frequently in The New York Times magazine. Her 2002 cover story on homeless children received the Carroll Kowal Journalism Award, and her article "The Bipolar Kid" received a 2009 Outstanding Media Award for Science and Health Reporting from the National Alliance on Mental Illness.

Speaking

Topics

The Sausage Factory: Making Fiction out of Instincts, Hunches, and Glaring Mistakes

The authority of a finished book can make it seem entirely removed from the creative acts of an actual human being. In this lecture, Egan delves into the messy, accidental nature of her own writing process, and discusses in detail the methods she has used to groom and shape the chaotic results into fiction, with a special focus on A Visit from the Goon Squad.

Character, from an Array of Angles

A discussion of how to create vital and authentic characters in fiction using voice, dialogue, and description. A debunking of the myth of the "consistent character." Egan will read from and discuss works by Jean Rhys, Robert Stone, Lorrie Moore, and Don DeLillo.

Novelist as Journalist/Journalist as Novelist

Egan will discuss how and why she became a writer of cover stories for The New York Times Magazine, and how her journalism and fiction writing have interacted and influenced each other over the years.

Experimentation in Fiction: Notes from a Reluctant Practitioner

Egan, who has used PowerPoint, Twitter, and text messaging in her fiction, discusses when—and why—she has found it necessary to use experimental approaches in her work. She addresses the danger of gimmickry and how to avoid it, and explains why unusual structures can sometimes be the best way to accomplish old-fashioned storytelling.

Video

Praise

for Jennifer Egan

Jennifer Egan's visit was a huge success. She truly understood the program before she even arrived on campus and, as a result, was warm and generous with all of  the students. She took them seriously, and spoke with them rather than at them. The students spoke about how much they appreciated her prepared remarks, high praise from adolescents who can be pretty tough when it comes to appraising those who speak to them. In short, this was about as good as it could be.

—

Kingswood Oxford School

I think Jennifer Egan is among the most brilliant, gracious guests we've had in 12 years. We had well over 450 people at her events, which is more than we expected.  I'm still fielding e-mails from people who wrote to say how charming, articulate, and generous Egan was. Her accessibility brought people closer, and then her native intelligence kept them there, waiting to hear what she would say next. Several people said these were the best author events they'd ever been to.

—

Lighthouse Writers Workshop

Jenny and her talk on the intersection between her fiction and nonfiction writing was absolutely great. The audience loved her and we had wonderful turnout at our before and after parties, which is always a sign that folks want more contact with a beloved author.

—

Seattle Arts & Lectures

Jennifer's talk was perfectly pitched and expertly and genially delivered. The audience was clearly 'tuned in' (and I think also charmed): responsive during the presentation and enthusiastically appreciative afterward. She was incredibly generous about everything involved in this event, signing books for more than an hour after the talk, and chatting warmly with each and every person in the line.  All through the reception, people came up to me to say what a terrific event it had been. I heard 'best ever' more often than I would ever have dared hope, and I know Jenny's presentation and wonderfully friendly, natural manner had a lot to do with that.

—

Northeast Modern Language Association

It was an honor to have Jenny come to our institute. She was incredibly insightful, funny, and reflective. I could tell by the questions students asked during the Q+A that they were really engaged, and that's a testament to Jenny's openness. Few speakers have been as generous with their time and thoughts as she.

—

Columbia Institute for Religion

Our best guess is that 140 people attended the reading—standing room only.  This is the largest crowd that we have ever had at one of our Distinguished Writers events.  Yes, she was very well-received–it was an attentive, adoring audience.  Jennifer was nice enough to sign the unsold copies of <em>A Visit from the Goon Squad</em> for later sale in the Wellesley College bookstore.  The event was a huge success.

In my opinion, Jenny's visit was the most exciting and successful of my time here.  Jenny gave so much, staying beyond her allotted time to answer questions from the many eager students, and then even fielding questions from the students who lined up to get their books signed after the reading was over.  She had a gift for keeping the audience engaged, and she also made the large hall feel intimate.  She's wonderful in every way.

The event was fabulous. Everyone was engaged and involved in the process and Egan responded so generously to everyone.  Egan's responses were insightful, astute, and penetrating. She was generous to the sophisticated and simple alike.

—

Bergen Community College

Everything went perfectly and Jenny's talk easily exceeded our high expectations. I have been receiving rave reviews from attendees since we concluded yesterday afternoon. Thank you for helping us pull off a wonderfully successful fundraiser for the Ridgewood Library.

Jenny was the best.  We are all charmed by her down-to-earth friendliness and utter lack of pretention, as well as being spookily smart!  She read wonderfully and just the right amount.  But the Q & A was perhaps the most surprisingly rich we have had in ages:  her access to her own process is amazing, and she speaks so eloquently, yet self-effacingly, about it.  We all felt we learned a great deal about how she WORKS, her mind's mechanisms. She is unflagging in her cheerfulness. We would have Jenny back any day, or for forever.

—

University of Texas at Austin

Praise for A Visit from the Goon Squad

Pitch perfect. . . . Darkly, rippingly funny. . . . Egan possesses a satirist's eye and a romance novelist's heart.

—

The New York Times Book Review

Egan's bravura fifth book samples from different eras (the glory days of punk; a slick, socially networked future) and styles (sly satire, moving tragedy, even PowerPoint) to explore the interplay between music and the rough rhythms of life.

Books

by Jennifer Egan

Media

About Jennifer Egan
212 572-2013

Jennifer Egan travels from Brooklyn, NY
Similar Speakers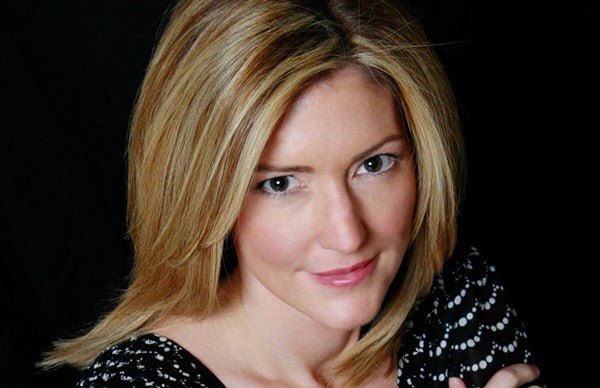 Author of the New York Times bestseller The Help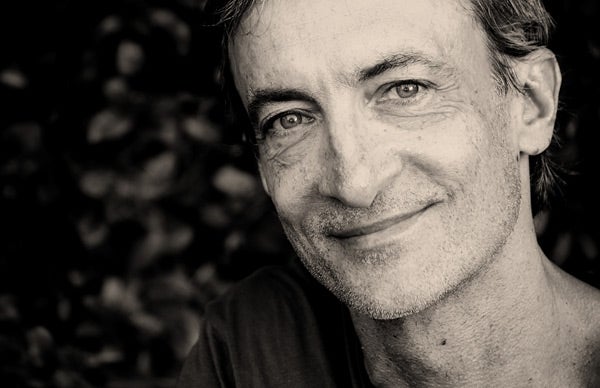 Beloved two-time Caldecott Award and Honor Award-winner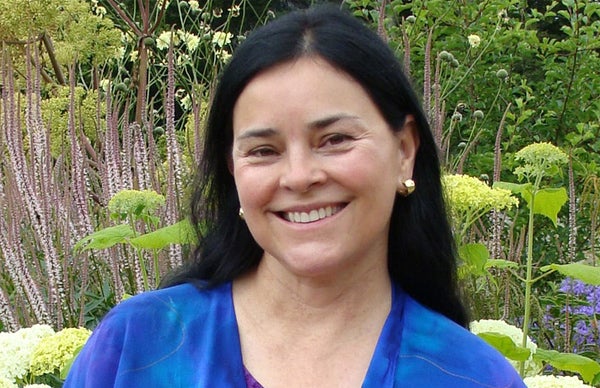 #1 New York Times bestselling author of the Outlander series, most recently Written in My Own Heart's Blood