Add speaker
Remove speaker
Speaker added
Shaka Senghor
Author of Letters to the Sons of Society and Writing My Wrongs and leading voice on criminal justice reform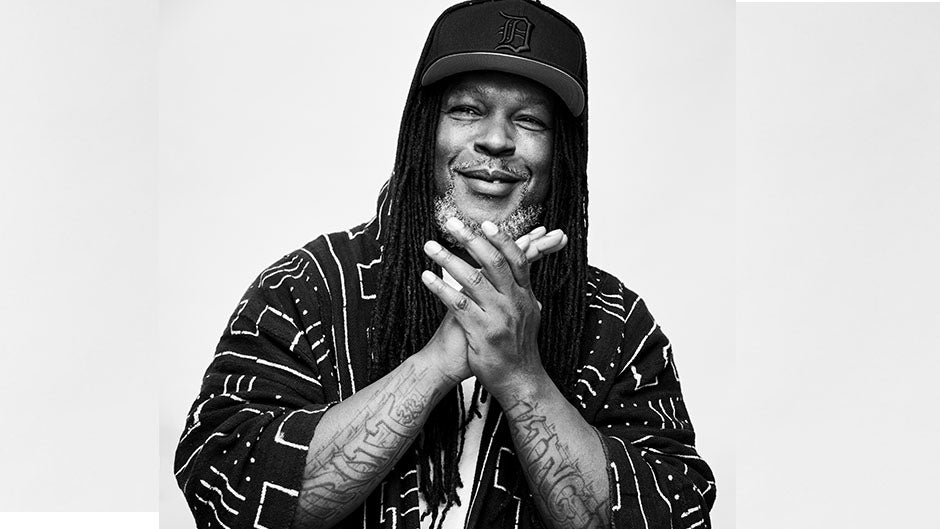 Play Video
Photo Credit: Aaron Jay Young
Shaka Senghor transformed his life while serving nineteen years in prison, seven of which were spent in solitary confinement. A leading voice in criminal justice reform, Senghor's story speaks to the human impact of mass incarceration. He has inspired mothers of murder victims to forgive, inspired young men in the streets to choose a college degree over a prison number, and shifted the thinking of tough-on-crime advocates from the lock-em-up-throw-away-the-key mentality to believing redemption is possible.
About

Shaka Senghor

Shaka Senghor is the Head of Diversity, Equality and Inclusion at TripActions, the President of Shaka Senghor, Inc. and Founder of Redeemed Sole. His memoir, Writing My Wrongs: Life, Death and Redemption in an American Prison, debuted on The New York Times and The Washington Post bestseller lists. Senghor's widely anticipated sophomore book, Letters to the Sons of Society will be released January 2022.

Senghor is a former MIT Media Lab Director's Fellow and a former Fellow in the inaugural class of the W.K. Kellogg Foundation's Community Leadership Network. His 2014 TED Talk was featured in their "Year in Ideas" roundup and has over 1.7 million views.

Senghor is also the recipient of numerous awards, including the 2012 Black Male Engagement (BMe) Leadership Award, the 2015 Manchester University Innovator of the Year Award, the 2016 FORD Man of Courage Award, and the 2016 NAACP Great Expectations Award. He was recognized by OWN (the Oprah Winfrey Network) as a "Soul Igniter" in the inaugural class of the SuperSoul 100. He has taught at the University of Michigan and shares his story of redemption around the world.

Senghor's priority is shifting societal narratives through storytelling and developing workshops with high entertainment value and deep social impact. Transcending industries, he builds and executes global strategies, develops thought focused leadership and cultural campaigns as a consultant for businesses and non-profit organizations internationally.

Speaking

Topics

Why Your Worst Deeds Don't Define You

In this talk, Shaka Senghor shares his incredible story of transformation and forgiveness with grace and humor. He inspires audiences to envision a world where people are not held hostage by their past and where redemption and productive change are possible and encouraged.

Fatherhood

Shaka Senghor traces his journey as a Black man in America and unpacks the toxic and misguided messages about masculinity, mental health, love, and success that boys learn from an early age. He issues a passionate call to all fathers and sons—fathers who don't know how to show their sons love, sons who are navigating a fatherless world, boys who have been forced to grow up before their time—to cultivate positive relationships with other men, seek healing, tend to mental health, grow from pain, and rewrite the story that has been told about them.

Criminal Justice Reform and Rethinking

Speaking from nineteen years of experience as an inmate, Shaka Senghor addresses the challenges facing our current criminal justice system and presents a moving call-to-action for reform. In an era when America is grappling with its system of mass incarceration, Senghor presents stirring and convincing arguments for change.

Video

Praise

for Shaka Senghor

Shaka is an outstanding speaker who connects with audiences by sharing his own story and encourages learning through personal reflection. His message resonated deeply with our attendees and his books flew off the shelves at our event. Shaka is professional, charismatic, and an important voice deserving of the stage. We wholeheartedly recommend Shaka as a speaker, author, and changemaker. The entire team at Clio loves working with him!

—

Lauren Sanders

, Manager, OCEO, Clio - Cloud-based Legal Technology

Shaka told his story in a compelling way, and the audience was totally receptive. He's genuine, on stage and off, and people respond to that. I was impressed that he left the green room and the VIP reception and went to the front of the performance hall as the audience was coming in; according to an Institute staff member, he said he wanted to feel their energy and wanted them to feel his. And Shaka was a great addition to the panel, which gave us a terrific discussion about criminal justice reform.

—

Larry Allums

, Executive Director, Dallas Institute of Humanities and Culture

I wanted to let you know how much we enjoyed having Shaka in Kansas City, and we hope he feels it was as meaningful and successful as we do. He was an exceptional speaker, and, in fact, you could hear a pin drop when he was on stage, even though we had over 550 people in attendance!

—

Youth Ambassadors

, Kansas City, MO

I want to thank Shaka Senghor for coming out and speaking to our middle school students. Words just cannot describe how inspirational his life story is. We had about 200 students with only 5 adult chaperones. You could hear a pin drop! Thank you! Thank you! Thank you!

—

Advance Technology Academy

, Dearborn, MI

Our students were able to find their voice after being inspired by seeing a brotha who has risen above his circumstances to promote a culture of peace.  Various students in the group expressed their excitement about being 'heard,' feeling valued, learning about the community and having a sense of belonging.  Shaka propelled our students to reach for new heights in addition to illustrating a new vision of self-worth and personal transformation… We are forever grateful for the work he has done in our community and in our classroom.

—

Tri-County Educational Center

, Berkley, MI

This workshop was probably the deepest workshop I have ever been in throughout my entire high school career. To hear the story of a former drug dealer to his road to being successful to me was probably the most inspiring workshop I've been in.

—

Student, Cleveland Metropolitan School District

Praise for Writing My Wrongs

Writing My Wrongs is a gritty, no-holds-barred look inside the degrading world of American's prisons and the inspiring story of how one man overcame the biggest obstacle—himself—to reclaim his life. Shaka's painful journey from callous street thug to compassionate community activist is a roadmap for those who believe in the power of redemption.

—

Michiko Kakutani,

The New York Times

...as [Senghor's] words unfolded, so did my understanding—of what it means to fall short, to go astray, to lose your way . . . His story touched my soul.

Shaka Senghor is a once-in-a-generation leader, championing a cause that will define a generation: mass incarceration. Behind prison walls, Writing My Wrongs is already taking its place alongside the memoirs of Malcolm X and George Jackson as must-read literature. In the broader society, its publication will propel him into the ranks of Ta-Nehisi Coates and Michelle Alexander—powerful visionaries whose words are shaking the foundations of our nation's understanding of itself.

—

Van Jones, CNN contributor, bestselling author of

Rebuild the Dream and The Green Collar Economy

I basically read this book in one sitting and wouldn't shut up about it for months. People would say to me, 'Good morning. How are you today?' And I'd just start talking about atonement and solitary confinement and recidivism. Shaka's book reminds us of the great imperfections that remain in our nation, but his determination to move from community liability to asset reminds us that no life should be written off. We need this story. It isn't pretty, but it is beautiful.

—

Baratunde Thurston, supervising producer, The Daily Show with Trevor Noah, bestselling author of

How To Be Black

An extraordinary, unforgettable book. Writing My Wrongs is a necessary reminder of the deep humanity, vulnerability and potential that lies within each one of us, including those we view as 'thugs' or 'criminals'. Shaka's story illustrates that if we muster the courage to love those who do not yet love themselves, a new world is possible.

—

Michelle Alexander, professor of law, Ohio State University, bestselling author of

The New Jim Crow

If you've wondered what makes it possible for good people to do terrible things, and what a man can endure to reach redemption, then you must read this book. Senghor's story is told with brutal self-assessment and tender attention to what makes profound change – in a person and also in our communities – not only possible but imperative. In this unforgettable memoir, Shaka takes us from the streets of Detroit into solitary confinement in prison, and against all odds, home safely and successfully to a family and community that needs him.

—

Piper Kerman, bestselling author of

Orange is the New Black

Books

by Shaka Senghor

Media

About Shaka Senghor
212 572-2013

Shaka Senghor travels from Los Angeles, CA
Featured Title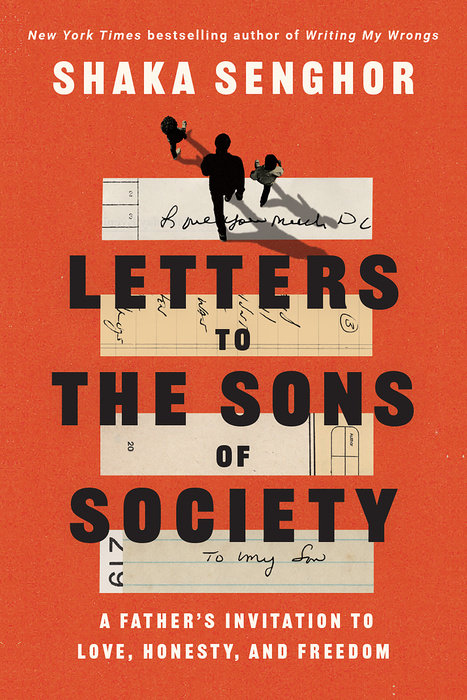 Letters to the Sons of Society
The New York Times bestselling author of Writing My Wrongs invites men everywhere on a journey of honesty and healing through this book of moving letters to his sons—one whom he is raising and the other whose childhood took place during Senghor's nineteen-year incarceration.
Similar Speakers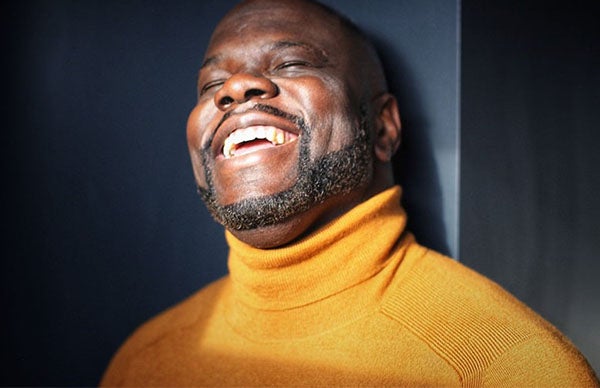 Advocate for criminal justice reform, poet, and motivational speaker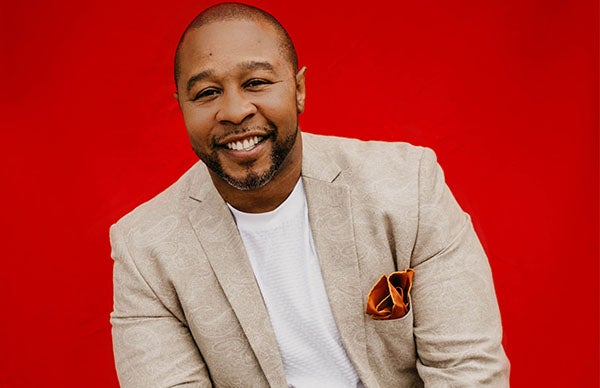 Defense lawyer and author of Redeeming Justice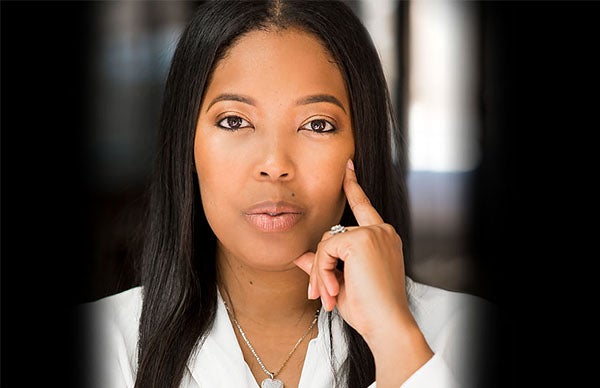 Award-winning attorney, entrepreneur, and author of A Knock at Midnight