Add speaker
Remove speaker
Speaker added
Sara Hendren
Design researcher and author of What Can A Body Do?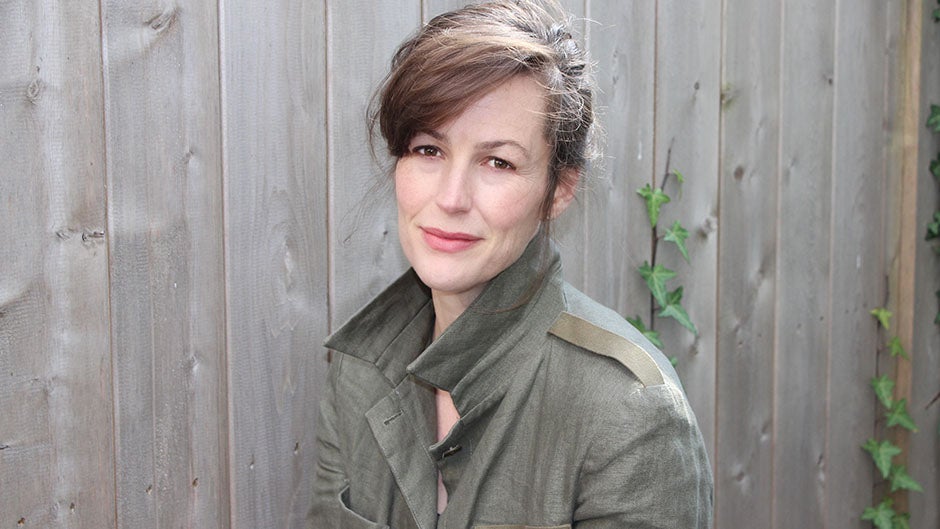 Play Video
Photo Credit: Freddie Hendren Funck
What does a well-designed and truly accessible word look like? Sara Hendren is a design researcher and artist working to bridge the gap between the built world around us and our actual physical abilities. In her critically-acclaimed book, What Can a Body Do? and her creative talks, Hendren helps organizations understand universal design and reframe their accessibility work to better serve their employees, clients, and communities.
About

Sara Hendren

Sara Hendren is an artist, design researcher, and writer whose work explores the intersection of where disability meets design. From furniture to tools, she questions features that might be regarded as fixed or permanent, and calls for engineering that centers on accommodation for our bodies' extraordinary range of needs and desires. In her thoughtful lectures, she examines what it takes to move through the world with a disability, challenges ableist assumptions about design, and shares her perspective on the future of mobility.

In What Can A Body Do?, Hendren takes a fascinating and provocative look at the things we use and the spaces we inhabit.  From cyborg arms to customizable cardboard chairs to deaf architecture, her vivid stories of innovations that have emerged from the lived experience of disability inspire readers to reimagine the familiar into wondrous alternatives that take into account how diverse bodies interact with the world. What Can A Body Do? won the 2021 Science in Society Journalism Award from the National Association of Science Writers and was named a "Best Book of the Year" by NPR.

Sara Hendren is the co-founder of The Accessible Icon Project, an ongoing work of design activism for people with disabilities and their allies toward a more accessible world. She has been selected for a National Fellowship at the New America, residencies at Yaddo and the Carey Institute for Global Good, and an Artist Fellowship from the Massachusetts Cultural Council. Sara Hendren's work is a permanent collection of the Museum of Modern Art and the Cooper Hewitt Museum, and has been exhibited at the Victoria & Albert Museum, the DOX Centre for Contemporary Art, The Vitra Design Museum, and the Seoul Museum of Art. Hendren currently teaches design for disability at Olin College of Engineering.

Speaking

Topics

How Accessible is Your Organization Really? Equipping Teams for Inclusion

Many organizations across various sectors have committed themselves to universal design. But given that the "built world" that we live and work in everyday is constructed on a set of hidden assumptions— from the design of a chair, to the shape of a doorknob, and the steps to a house—how broadly accessible is our environment really? In this fascinating talk, Sara Hendren helps organizations evaluate their accessibility work. She examines the lack of accommodation in current tools, furniture, and our environment, and shares examples of how we can think past the better-known examples of high-tech prosthetics and universal design to also consider low-tech—but highly-individualized—access solutions.

Ethical Futures: Building Technology with Positive Impacts

A digital society can only function if the social aspects of technology are considered. In a time of rapid technological growth, the technological ethics of "don't be evil" won't suffice. Using disability as a case study, Sara Hendren helps audiences understand where technologies serve us, where they hinder us, and why a much wider set of concerns need to drive technological research and development.

Art, Science, and Ethics: Education for the Future

In this talk geared toward stakeholders in the education sector, Sara Hendren zeros in on how students in STEM (science, technology, engineering, and math) fields can learn about the ethics of technology. How will they address humanistic concerns in code, in robotics, or in AI? How can the engineering classroom shape students into civic actors? Sara Hendren shares valuable principles on how to address the "why" and "should" questions behind the technologies we build.

Video

Praise

for Sara Hendren

Sara's visit/talk was a great start to our series. It created excitement—we wanted to start with a bang and received it! Working with PRHSB went smoothly and we're grateful for our partnership.

Praise for What Can a Body Do?

What Can a Body Do? models its subject. It has well-made sentences and an elegant structure. . . . But Hendren's project also has a kind of deep beauty that is neither separable from design nor fully accountable to it. Some molecular-level harmony obtains when writing seems so committed to being both interesting and humane. . . . Hendren's humanism shines…. As [she] writes, disability 'reveals just how unfinished the world really is.' Her gift, perhaps, is to see that as an invitation.

In prose infused with tenderness, Hendren tosses away the idea that disability is a problem to be solved and instead shows how humans' adaptation to the built environment is a wonder to behold.

For Hendren, disability is not a problem to be solved or a flaw to be cured: diverse bodies generate alternative understandings of the built world and should encourage us to question what we accept as 'standard.'

Few books are capable of making you see the world in a fundamentally new way and this is one of them.

—

National Association of Science Writers

Hendren illustrates a powerful idea that holds potential for the fields of urbanism, architecture, and design. . . . [the] book ripples with a sense of generative possibility around how these unique perspectives help us see the world in a different way and emancipate new ways of living together.

Sara Hendren's graceful, generous book invites us to create a more accessible, humane world of coexistence that thoughtfully meets bodies where they are.

Hendren shows that the purpose of accessible design should not be to fix a body, but rather to meet the body where it is. . . . Fascinating.

Hendren sees the world as it might flex and bend. . . . With intimacy, curiosity, and a bright sense of possibility, [she] investigates . . . the ways our diverse bodies interact with the world around us.

—

Kirkus Reviews

(starred review)

The questions [Hendren] asks. . . spark a contagious curiosity. . . . It's hard not to look up and see your surroundings in a different light.

Hendren makes us aware of the many ways we inhabit—and could inhabit—ourselves and the material world, including the difficult question of what 'the good life' really is. Nothing will look the same after reading this.

—

Jenny Odell, author of

How to Do Nothing

This book illuminates both the daunting specificity and the inspiring universality of what most fundamentally shapes and challenges the work of design: our own bodies. Hendren forever reimagines the way we engage the built environment.

—

Michael Bierut, partner, Pentagram

Hendren's powerful, imaginative stories open up new mental and physical worlds for all of us, allowing us to renew our relationship to time, technology, and one another.

—

Anne-Marie Slaughter, author of

Unfinished Business and The Chessboard and the Web

Spare, elegant, and charismatic, this book is a call to carry out our ethical commitment to justice and access; it's packed with stories and ideas that show us the way.

—

Rosemarie Garland-Thomson, author of

Extraordinary Bodies

I love Sara Hendren's mind. What Can A Body Do? opened my eyes to how thinking about disability can provide us all creative opportunities to make a better world for everyone.

—

Austin Kleon, author of

Steal Like an Artist

A poetic, pragmatic, and powerful invitation to unmake and remake the world for every body. This book is transformative!

—

Ruha Benjamin, author of

Race After Technology

Thoughtful and compelling. Hendren makes a very strong case for taking into account humanity in all its irregularities when remaking the world.

—

Henry Petroski, author of

To Engineer Is Human

In her beautiful and brilliant What Can a Body Do, Sara Hendren helps us begin to imagine and enact a better world for human flourishing. If you are human, you need to read this book.

—

Cathy N. Davidson, author of

The New Education

An urgent work, told with compassion and authority. There is room for us all in this essential book.

—

Joanne McNeil, author of

Lurking

Books

by Sara Hendren

Media

About Sara Hendren
212 572-2013

Sara Hendren travels from Cambridge, Massachusetts
Featured Title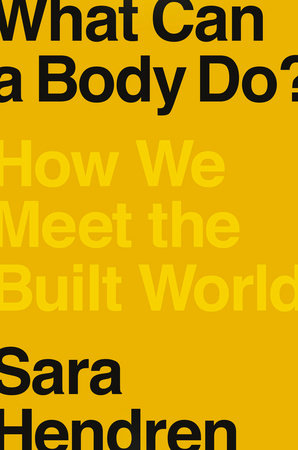 What Can a Body Do?
"What Can a Body Do? models its subject. It has well-made sentences and an elegant structure. . . . But Hendren's project also has a kind of deep beauty that is neither separable from design nor fully accountable to it. Some molecular-level harmony obtains when writing seems so committed to being both interesting and humane. . . . Hendren's humanism shines…. As [she] writes, disability 'reveals just how unfinished the world really is.' Her gift, perhaps, is to see that as an invitation." —The New Yorker

Similar Speakers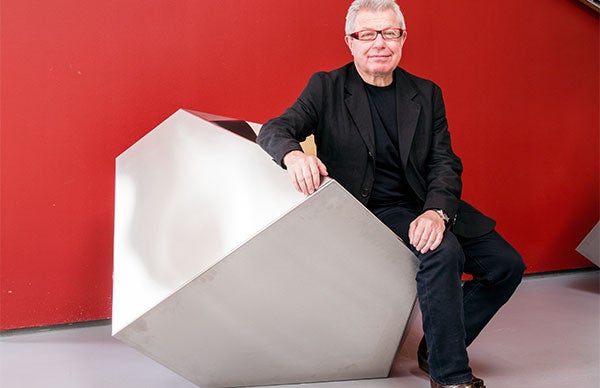 World-renowned architect and expert in urban design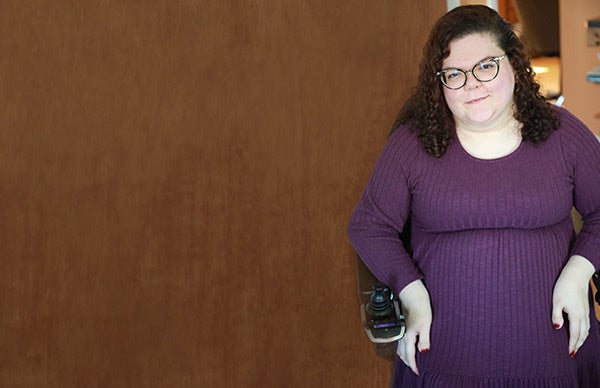 Disability rights activist, writer, and speaker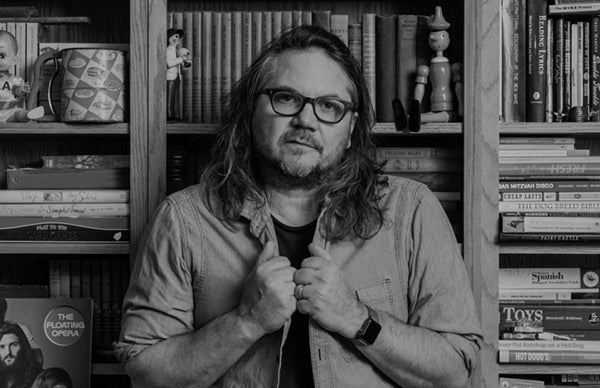 Grammy Award-winning musician and frontman of Wilco