Add speaker
Remove speaker
Speaker added
Rob Walker
Journalist and author of The Art of Noticing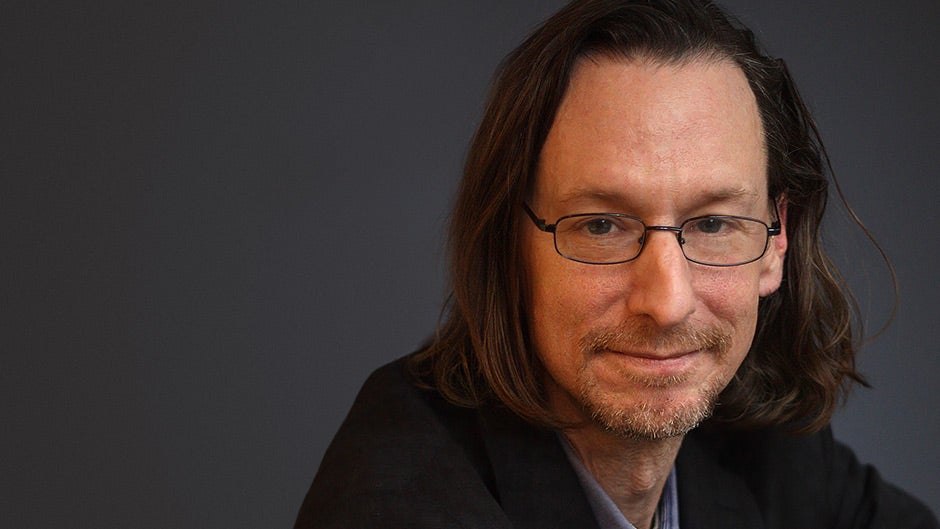 "
There's nothing more important than the stuff you notice that no one else does. That's where every single innovation begins; that's where all creativity begins.
"
Photo credit: Michael Lionstar
Rob Walker is a journalist and educator who writes about design, technology, business, and the arts. In his book, The Art of Noticing, and his talks, Walker outlines simple and playful practices to help audiences become more mindful of the world around them, find inspiration, and spark creativity in professional and everyday life.
About

Rob Walker

After years of covering the technology industry, consumer culture, and the modern workplace, Rob Walker noticed that the ability to experience and be present was lost in an "age of nonstop distraction." Instead of thinking, seeing, and listening to the world around us, we allow others to direct our attention through media, technology, and marketing. Walker's book, The Art of Noticing, seeks to solve this epidemic and help audiences see the world anew. Through a series of simple exercises, he maps ways to become a clearer thinker, better listener, and more creative colleague—and how to notice what everybody else missed.

In Rob Walker's perceptive talks, he draws on the themes from his book to share tips, rituals, and suggestions for perfecting the art of noticing and building mindfulness. Through compelling examples of creative projects that were sparked by noticing a previously overlooked detail, he shows the payoffs of paying attention.

Rob Walker is an author, journalist and educator. He is currently a senior writer and columnist for Marker, a new business publication from Medium, covering design, technology, marketing, and culture. A longtime contributor to The New York Times, he wrote "The Workologist," for the Sunday Business section from 2013 through 2018; his "Consumed" column appeared in The New York Times Magazine from 2004 to 2011.

He has also contributed to a wide range of other publications, including The Atlantic, NewYorker.com, The Boston Globe, Design Observer, and Bloomberg Businessweek. His other works are Significant Objects: 100 Extraordinary Stories about Ordinary Things and Lost Objects: 50 Stories About the Things We Miss and Why They Matter (both co-edited with Joshua Glenn), Buying In: The Secret Dialogue Between What We Buy and Who We Are, and Letters from New Orleans. He serves on the faculty of the Products of Design MFA program at the School of Visual Arts. He lives in New Orleans.

Visit Rob Walker's Company Reads page to learn how he can teach your team engaging practices to encourage mindfulness and inspire creativity.

Speaking

Topics

Curiosity Is Not A Luxury

Curiosity is the bedrock of creativity, and a core source of innovation. But too often it's treated as an afterthought — a trait that's nice to practice when circumstances allow. But in fact, it's vital, not only because it leads to breakthrough ideas and insights, but because it's necessary for effective communication and competitive awareness. Curious coworkers interact more freely and more productively, build more diverse networks both internally and externally, and develop both empathy and imaginative thinking skills. By contrast, an incurious organization can never truly thrive. This talk addresses offers concrete strategies for cultivating, encouraging, and rewarding curiosity among workers and managers alike.

The Payoffs of Paying Attention

Mindfulness has caught on in the business world, but often seems over complicated and off-putting. In this talk, Walker gives an introduction to the simple act of noticing, and teaches audiences how they can build their attention muscles through easy and fun rituals. Draws on examples from his books, he captures the mindfulness spirit in a practical way.

How Attention Cracks the Innovation Code

Tackling the mystery of innovation, Walker demonstrates in this talk that for entrepreneurs and creatives alike progress requires thoughtful attention. From the invention of Velcro to the development of the iPhone, innovation starts with noticing what others missed — a skill we need to work to cultivate our era of mass distraction. Drawing on exercises and research from his book The Art of Noticing, Walker shows the way.

The Art of Noticing

In this talk, Walker argues that noticing what others have taken for granted is the cornerstone of creativity. Drawing on themes and sharing tips and suggestions from his book, he shares examples from his research of creative projects that began by noticing something that everyone else overlooked or ignored.

Video

Praise

for Rob Walker

I just wanted to say how much I enjoyed this event, as well as what a fantastic speaker Rob Walker was.  I learned a lot, and sincerely hope that PRH continues to host these events in the future! Thank you again!

—

Ellana Strickbine 

, Participant at "The Art of Noticing: How To Be More Curious and the Payoffs of Paying Attention"

We loved featuring Rob Walker as part of Arts & Letters Live at the Dallas Museum of Art in tandem with the Dallas Festival of Books & Ideas. Rob's talk on The Art of Noticing was insightful and inspiring, and his gallery walk through the museum encouraged opened people's eyes to observe unusual things they normally wouldn't in an art museum. He was truly a hit with our audiences!

—

Dallas Museum of Art

, Carolyn Bess, Director, Arts & Letters Live

Rob was fantastic and our group really enjoyed his presentation, practical advice, and approach to driving creativity. Everyone walked away inspired by his key note address.

Praise for The Art of Noticing

From 'unitasking' to the 'mindful shower,' The Art of Noticing is filled with clever, eminently deployable strategies for getting more from the world around you. It's a paean to alertness, a sensory upgrade, a delightful field guide to being alive.

—

Tom Vanderbilt, bestselling author of

Traffic

and

You May Also Like

The book suggests the solution to digital overload involves conscious engagement rather than self-denial; you can keep your smartphone, so long as you remember to look around every so often, too.

These simple, low-stakes activities can open up the world.

—

Tim Herrera,

The New York Times

The Art of Noticing is a book about reading, verbal and non-verbal reading, which is how we increasingly read now, and how we have always read. Walker encourages us to make a non-literal reading of our world, which can mean non-judgmental and more enlightened.

—

Leanne Shapton, author of 

Guestbook

 and 

Swimming Studies

Rob Walker's writing has always been wonderful because of his unique eye for noticing what other people miss. With this new book, he's basically teaching you all his secrets for seeing.

—

Ryan Holiday, bestselling author of 

Ego is the Enemy

 and 

The Obstacle Is The Way

If you want a more interesting and creative life, the first thing to do is to start paying better attention to it. In The Art of Noticing, Rob Walker provides an essential guide to becoming an explorer of your everyday world. I found a ton to steal here and so will you.

—

Austin Kleon, 

New York Times

 bestselling author of 

Steal Like An Artist

In the tradition of John Berger, Susan Sontag, and George Nelson, Rob Walker offers a guide not to looking but to seeing—and why the difference is crucial. At once passionate and charming, he makes the case that noticing what's there is the first step in creating what's new.

—

Michael Bierut, cofounder of 

Design Observer

 and author of 

Now You See It and Other Essays on Design

Praise for Buying In

A fresh and fascinating exploration of the places where material culture and identity intersect.

—

Michael Pollan, author of 

In Defense of Food

A compelling blend of cultural anthropology and business journalism.

Few observers have plumbed the subterranean poetry of marketing as thoroughly as Walker.

—

New York Times Book Review

Superbly readable . . . a thoughtful and unhurried investigation into consumerism . . . marked by meticulous research and careful conclusions.

—

Publishers Weekly,

 starred review

Witty . . . Walker unravels what he calls the Desire Code, that tension between wanting to fit in and wanting to stand out, wanting to be unique and yet somehow attached to something greater than ourselves.

Provocative . . . richly reported.

Praise for Letters From New Orleans

...Walker's refusal to pronounce is generally as endearing, honest, funny and moving as the stories themselves - a clearer lens, perhaps, than any earnest literary compilation by eminent New Orleanians (proceeds to Katrina victims) that's surely about to appear. (Walker has pledged all his proceeds to relief efforts, too.)...Anyway, you won't need a memorial volume, because these stories now function as 21 silent little jazz funerals: exuberant, celebratory and tragic.

—

Kate Sekules, 

The New York Times Book Review

In Letters from New Orleans, Walker contemplates, almost wistfully, various notions of denial and self-invention and loss -- those masks that symbolize the city aren't lost on him. And his pointed, witty insights about the city won't be lost on readers.

—

Susan Larson, 

The (New Orleans) Times-Picayune

This is not a travel book per se, but rather an outsider's account of America's strangest town. But since it is about New Orleans, it can't help but be a captivating tale.

—

June Sawyers,

 The Chicago Tribune

The quality that makes Walker's 'modest series of stories about a place that means a lot to [him]' rewarding reading is his immersion in the local.

Books

by Rob Walker

Media

About Rob Walker
212 572-2013

Rob Walker travels from New Orleans, LA
Featured Title
The Art of Noticing
"Attention is a precious resource, one we waste in stupid ways. And attention is a muscle, one we can easily develop. In this refreshingly practical book, Rob Walker gives us 131 ways to treasure and improve our ability to see."
—Seth Godin, author of This is Marketing
Similar Speakers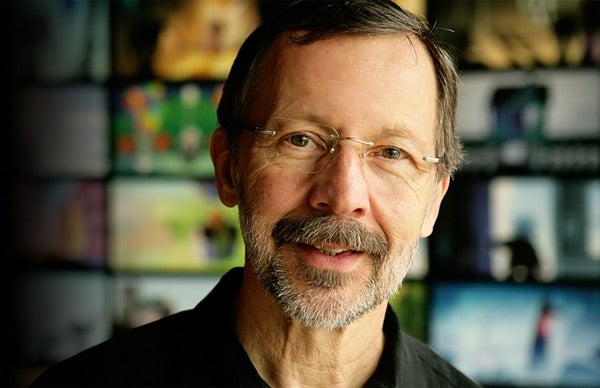 Co-founder of Pixar Animation Studios, former president of Pixar and Walt Disney Animation Studios, and author of Creativity, Inc.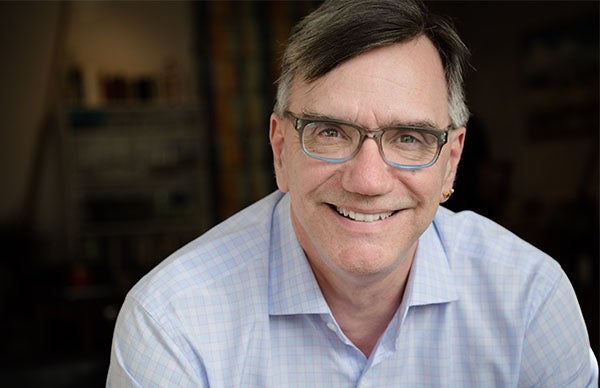 Executive Director of the Design Program at Stanford and co-author of the #1 New York Times-bestselling book Designing Your Life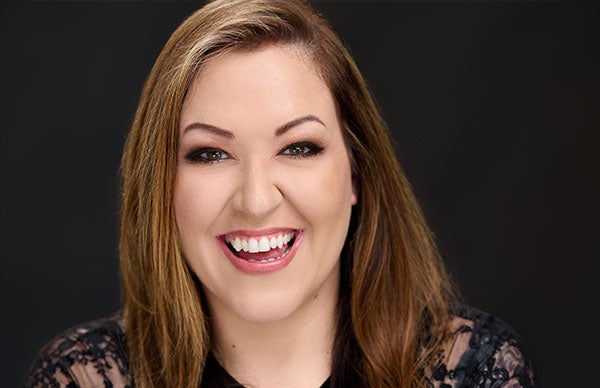 Content creator, comedian, and recovering addict