Add speaker
Remove speaker
Speaker added
Richard A. Clarke
America's first czar of cybersecurity and counter-terrorism, and author of The Fifth Domain.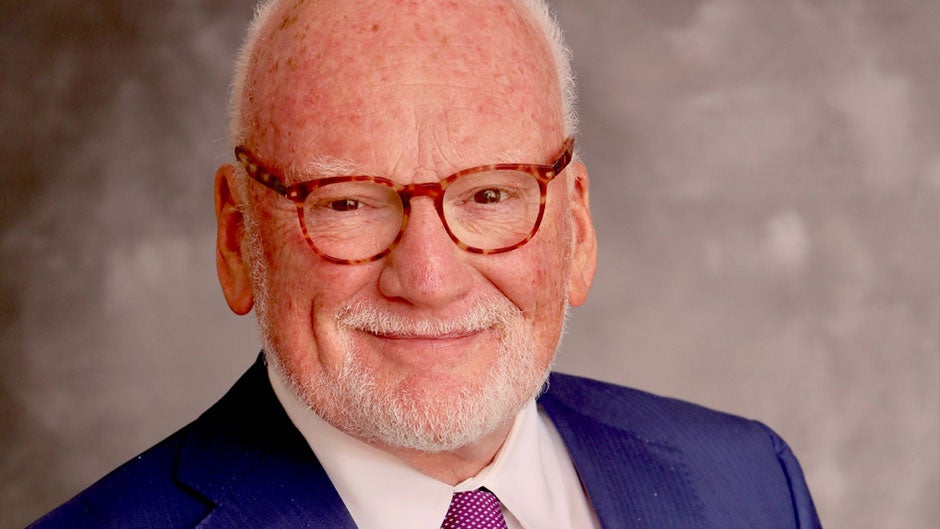 Photo credit: Rich Riggens
Richard Clarke is an internationally known national security expert and author who served in the White House for three US Presidents as America's first cyber czar and its first counter-terrorism czar. The national crisis manager on September 11th, 2001, and he is now a sought after consultant on corporate security risk and cyber security. His nine books include the national #1 bestseller, Against All Enemies, and his 2019 book The Fifth Domain: Defending Our Country, Our Corporations and Ourselves in the Age of Cyber Threats.
About

Richard A. Clarke

Richard A. Clarke is a former key advisor on intelligence and counter-terrorism who worked during  the administrations of Presidents Ronald Reagan, George H. W. Bush, and Bill Clinton. Starting in 1998, he also served as the National Coordinator for Security, Infrastructure Protection, and Counter-terrorism for the U.S. National Security Council.

In The Fifth Domain: Defending Our Country, Our Companies, and Ourselves in the Age of Cyber Threats, Clarke and fellow cybersecurity expert Robert K. Knake provide a vivid, engrossing tour of cyberspace, introducing us to the scientists, executives, and public servants who have learned through hard experience how government agencies and private firms can fend off cyber threats.

Upon leaving the Bush administration in 2003, Clarke began speaking about his experience and future predictions about intelligence and counter-terrorism. He is an on-air ABC News consultant on political and security issues, and lectures at the John F. Kennedy School of Government at Harvard University. Clarke has appeared on Real Time with Bill Maher, The Daily Show, The Colbert Report, CNN, and more, where he has spoken about cyber war, crisis management, terrorism, the Middle East, and other major political issues of our time. Additionally, Clarke has written several op-eds on these subjects for the New York Times, the Washington Post, and the Wall Street Journal. His 2018 podcast, Future State, discussed the issues crucial to voters in the weeks preceding the election with such high-profile guests as former Secretary Madeleine Albright and former President Bill Clinton.

Clarke currently chairs the Board of Governors of the Middle East Institute. He has written seven books, both fiction and nonfiction, including the #1 New York Times bestseller Against All Enemies: Inside America's War on Terror.

Speaking

Topics

The Laws of Crisis Management

Drawn from his own experience managing dozens of crises in the State Department and the White House, and from his work as an adviser to major corporations, Clarke's laws are the definitive Dos and Don'ts for any leadership group that could suddenly find itself in the headlights of a crisis.

Terrorism: The Threat Next Time

From the Chairman of the Middle East Institute, and the man who warned America about Al Qaeda and Osama bin Ladin well before 9/11, comes a new warning that neither ISIS nor Al Qaeda is fully defeated. Both can roar back, but there is another terrorist threat even more likely to put America at risk.

Risk Management: Preventing Catastrophe with the Cassandra Methodology

Risk management may depend upon listening in unlikely places for intelligence about impending catastrophes. Drawing on his book Warnings, Clarke reviews case studies of corporate and government leaders who could not see "the writing on the wall" and suggests how to avoid their fate.

The Cyber War and You

Ten years ago, in the seminal book Cyber War, America's first cyber czar predicted how hacker groups and nation-states would put America's companies, power grid, and critical infrastructure at risk. Now, that has happened. Drawing from his new book The Fifth Domain, Clarke outlines how to protect our country, our companies, and ourselves.

Video

Praise

for Richard A. Clarke

Praise for The Fifth Domain

A sobering but hopeful exploration of defenses against the weaponization of the internet . . . Clarke and Knake, drawing on interviews with experts, explain cybersecurity's intricacies in a lucid, engaging manner that avoids the alarmism that often surrounds the subject. The result is a fine survey that will interest policy makers, executives, and ordinary readers alike.

Clarke and Knake, both of whom logged time inside the cybersecurity arms of presidential administrations, have much to say about the ways in which governments and companies have tried to make themselves safe from the legions of hackers out there, from your ordinary black hats to agents of Russia, China, Iran, North Korea, and other entities. . . . The authors counsel reassuringly [that] as companies finally make the transition to more secure systems of transmission, encryption, and data storage, there is hope that the threats of old will one day be a footnote. . . . Largely of interest to policymakers and security experts, though with much for the Wired crowd as well."

Cyberspace is the battlefield of the future. Our national security is dependent on whether we wake up and recognize the nature of this threat. In The Fifth Domain, Richard Clarke and Robert Knake are issuing a strong wake-up call. As they conclude, 'what is missing is national consensus, will, and priority setting.' If we fail to take the necessary steps to defend ourselves, we may lose not just the battle but the war.

In The Fifth Domain, two of America's top cybersecurity experts reach a surprising and encouraging conclusion: it is within our power to manage cyber threats. Clarke and Knake offer a wealth of practical and achievable ideas for how the U.S. government, American companies, and private citizens can deter and thwart attacks.

Praise for Warnings

A must read. In an increasingly risky world, finding people who see around corners is key—but once you've found them, it's just as important to listen. We need to listen to Clarke and Eddy, their leadership and vision has been second to none for decades, and they are right again.

—

William Bratton, former NYPD Commissioner

Warnings is an important book, vividly presenting a way for leaders to make crucial decisions.

In Warnings, Clarke and Eddy turn mythology into sociology and anecdote into analysis in a way that is both enlightening and important for averting catastrophes.

—

Garry Kasparov, author of

Winter Is Coming

and 13th World Chess Champion

Clarke and Eddy's veteran insight will be required reading for those who want to win in a future dominated by technologies and national security threats most haven't even begun to ponder.

—

Senator George Mitchell

Now, more than ever, you should read this book and learn from two of the very best. A gripping read and a brilliant view of an uncertain future. Clarke and Eddy deliver veteran insights all leaders need to hear.

—

General Michael Hayden (Ret.), former CIA director

Dick Clarke and R.P. Eddy know what they are talking about-this is not a book about miracles, it is a book about how to recognize warnings in a very dangerous world.

—

Leon Panetta, former Secretary of Defense

Fascinating. Richard Clarke and R. P. Eddy try to construct a science that separates the true prophets from the fantasists. It's a fascinating account, and oh, if we'd only paid attention…!

—

Lawrence Wright, author of

The Terror Years

and

The Looming Tower

Praise for Pinnacle Event

Clarke combine[s] real-life intelligence details with . . . narrative drive . . . will please political geeks and action fans.

Praise for Sting of the Drone

What Tom Clancy did for submarines, Richard A. Clarke does for drones.

Insider knowledge of politics paired with amazing state-of-the-art technical details fuel this realistic nonstop action thriller.

—

Publishers Weekly

(starred review)

Praise for The NSA Report

Fascinating insight . . . into how the nation's data-mining apparatus works--and how it's supposed to work.

Within the 300-page report are 46 recommendations that would dramatically curtail the National Security Agency's surveillance powers. While the proposals are specific and varied, they all echo one theme: The government's reach can no longer be limited by technological capacity alone. It must be reined in with laws and institutional reform.

[The] recommendations take aim at some of the most controversial practices of the intelligence community.

A remarkably thorough and well-reasoned report calling on the government to end its bulk phone-data collection program and to increase both the transparency and accountability of surveillance programs.

Praise for Cyber War

Cyber War may be the most important book about national-security policy in the last several years.

Chilling... [A] harrowing — and persuasive — picture of the cyberthreat the United States faces today.

Praise for Against All Enemies

Against All Enemies is too good to be ignored...It is a rarity among Washington-insider memoirs -- it's a thumping good read.

—

The New York Times Book Review

Books

by Richard A. Clarke

Media

About Richard A. Clarke
212 572-2013

Richard A. Clarke travels from Washington, D.C.
Featured Title
The Fifth Domain
"In the battle raging between offense and defense in cyberspace, Clarke and Knake have some important ideas about how we can avoid cyberwar for our country, prevent cybercrime against our companies, and in doing so, reduce resentment, division, and instability at home and abroad."—Bill Clinton
Similar Speakers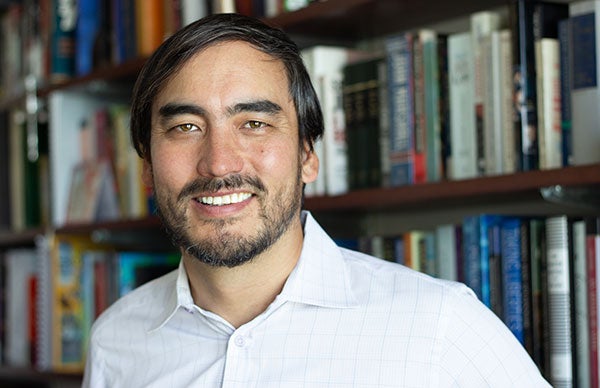 Columbia law professor, originator of the term "net neutrality," and contributing writer for The New York Times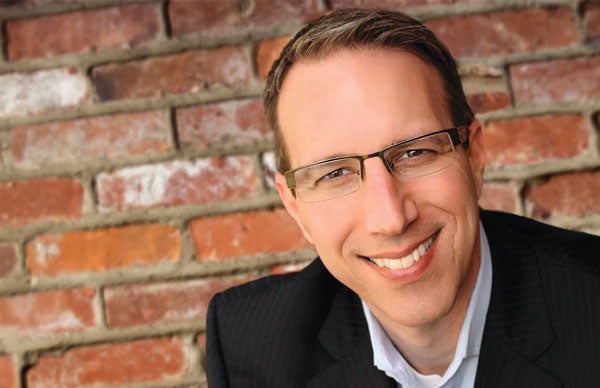 Global security advisor, futurist, and New York Times-bestselling author of Future Crimes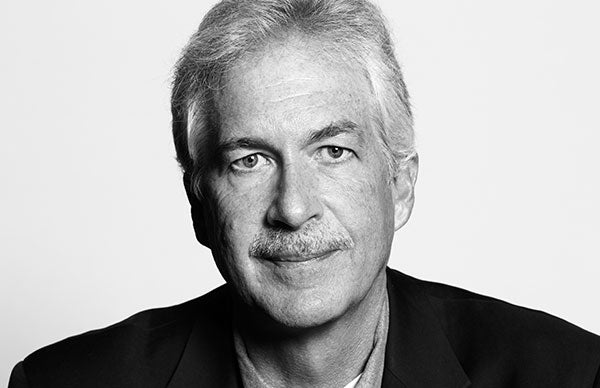 President of the Carnegie Endowment for International Peace and former Deputy Secretary of State