Add speaker
Remove speaker
Speaker added
Olivia Gatwood
Poet, educator, and author of Life of the Party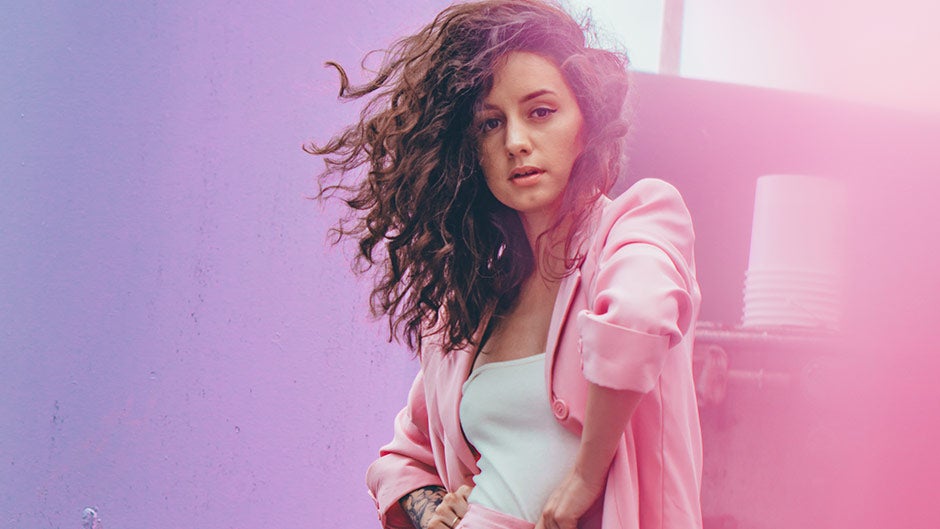 "
We must resist the urge to brush off our own lives.
"
Play Video
Photo credit: Holy Smoke Photography
Olivia Gatwood is a feminist slam poet who dissects girlhood, queerness, and shame in her award-winning works, reminding audiences that the smallest memories can connect us to the larger world. She tours the country teaching creative writing and delivering workshops on sexual assault prevention and recovery.
About

Olivia Gatwood

Olivia Gatwood is an award-winning poet and speaker whose fierce poems about adolescence, feminism, and sexual violence have resonated on the page and screen with audiences everywhere. Her unique voice shines in slam performances that mine her experience for poignant, universal takes on what it is to be a woman in the world. Videos of Gatwood performing poems like "Manic Pixie Dream Girl" and "Alternate Universe in Which I Am Unfazed by the Men Who Do Not Love Me" often go viral, and have gained over 3 million views on YouTube. A believer in the power of language and storytelling, her TEDx talk, "We Find Each Other in the Details," asks people to reconsider what makes a story significant. Gatwood's new book, Life of the Party, is a dazzling debut collection of explosive poems about growing up in a sexist, sensationalized world. In precise, blistering, language, Gatwood weaves together her own coming-of-age with an investigation into our culture's romanticization of violence against women, asking: How does a girl grow into a woman in a world racked by violence? Where is the line between perpetrator and victim?

Named one of BBC's "Women Poets Taking Over the World," Gatwood urges aspiring writers to "resist brushing off your own life" and indulge in art. As an advocate for Title IX, she teaches workshops that educate young people about consent, sexual assault, and how to maintain healthy, safe relationships. A practiced speaker, Olivia Gatwood has brought her unique performances on feminism, bodily autonomy, and poetry to over two-hundred schools and universities.

Along with Life of the Party, she is the author of the poetry chapbook New American Best Friend. Her poems have appeared in such publications as Muzzle magazine, Winter Tangerine, Poetry City, Tinderbox Poetry Journal, and The Missouri Review. A finalist at Brave New Voices, Women of the World Poetry Slam, and the National Poetry Slam, Gatwood has been featured on HBO, HuffPost, MTV, VH1, and the BBC, among other media outlets. Olivia Gatwood is also the co-host, along with Melissa Lozada-Oliva, of Say More, a podcast where the two poets and cultural critics interview guests and each other about anything other than the writing process. Originally from Albuquerque, New Mexico, she lives in Santa Cruz, California when she is not touring.

Speaking

Topics

Writing

These hour-long writing workshops are appropriate for students of all-ages and all experience levels. Students will be given the opportunity to read the work of both modern and contemporary poets, watch videos, and write to an original prompt. This poetry intensive is perfect for poetry clubs, English or creative writing classes, spoken word teams and anyone interested in expanding their skill and knowledge as writers.

Performance

These exciting, interactive, hands-on, and sometimes hilarious workshops are ideal for slam poetry groups, theater classes, or students interested in the art of performance, public speaking, and storytelling. Students will be challenged to use their bodies, vocal range, and learn projection and annunciation skills. Students will walk away with newfound confidence in their written work, performative ability, and the importance of their own, unique narrative.

Title IX Workshops

With extensive experience in Title IX Education, Gatwood prioritizes a safe classroom, accurate information, and immediate tools for prevention, coping, and being an active bystander on and off campus. Students will be given the opportunity to learn about consent, safe sex, rape culture, gendered violence, healthy relationships and accountability.

Reclaiming Shame: The Use of the Ode as Method for Combating Stigma
All too often, our stories, identities, and personal truths are swept under the rug because of rigid societal stigma. In this generative writing workshop, students will indulge in the act of reclaiming their own stories in the form of the Ode. Gatwood looks at the work of Sharon Olds, Ross Gay and Franny Choi to discuss the ways in which we can combat our shame by praising that which we have been raised to put down.

MythBusters: A Workshop on Consent and Sexual Assault
With 1 in 3 female college students experiencing sexual violence by the time they graduate, it's clear that the information we are receiving is both inaccurate and infrequent. In this discussion-based workshop, students will work through the various myths and truths around what sexual assault looks like, how and when to ask for consent, and lessons in being an active bystander. Students will walk away with an integral understanding of how to maintain healthy relationships, engage in safe behavior and take an active role as an educator at their schools.

We Are All Teen Girls: Girlhood, Adolescence, and Sexuality

"When I say that we are all teen girls, what I mean is that when my grandmother called to ask why I didn't respond to her letter, all I heard was, 'Why didn't you text me back? Why don't you love me?'"

Gatwood's raw performances draws from the poignant disappointments and fervent hopes of teendom. In this talk, she urges audiences to ask: what makes a story "significant"? Why are we often so quick to dismiss the emotions and motivations of adolescents, especially adolescent girls, when this age can define our adulthood? She explores the intersection of girlhood, adolescence, violence, shame, and power in a revolutionary discussion on the subject of her acclaimed poetry.

Video

Praise

for Olivia Gatwood

Praise for Life of the Party

Life of the Party may have been conceived by terror, but this delicately devastating collection of poems is remarkably fearless. Olivia Gatwood exhumes whispered and willfully forgotten stories, and champions them across the page, making us all 'feel less alone in the dark.'

Gatwood writes about the women who were forgotten and the men who got off too easy with an effortlessness and empathy and anger that yanked every emotion on the spectrum out of me. Imagine, we get to live in the age of Olivia Gatwood. Goddamn.

—

Jamie Loftus, writer and comedian, 

Boss Whom Is Girl

 and 

The Bechdel Cast

Life of the Party is an electrifying collection of poems about the agonies and ecstasies of being a young woman.

—

Leigh Stein, author of 

Land of Enchantment

Olivia Gatwood is a revolution of woman, a flurry of insight harnessing the language of self-assessment and acceptance. Her poems invite a contemporary understanding of sexuality and the feminine form, feminism and inclusion, intersection and advocacy. Her metaphors and images are both breath and being. This book is an offering to the silenced, for firepower and reflection. A haystack of hallelujahs resides in these pages.

—

Mahogany Browne, author of 

Black Girl Magic

I am stirred by the poems in this book—it is a sharp, unflinching collection of poems about girlhood, wonder, casual everyday violence. Everything true—and disappointing. Memories that we recognize. Everything tragic, stunning, raw.

—

Yrsa Daley-Ward, author of 

bone 

and 

The Terrible

Praise for New American Best Friend

Olivia Gatwood's New American Best Friend is, more than anything else, a map of growing up. A summer, a schoolyard, a bouquet of sharp and clever odes, an aching undercurrent of grief. Gatwood is at her best here: blending sharp storytelling with attention to craft, making sure each finish line leaves a reader breathless. These are poems that dig into you, build a home, and stay a while.

—

Hanif Abdurraqib, author of

The

C

rown Ain't Worth Much

Olivia Gatwood's New American Best Friend is, more than anything else, a map of growing up. A summer, a schoolyard, a bouquet of sharp and clever odes, an aching undercurrent of grief. Gatwood is at her best here: blending sharp storytelling with attention to craft, making sure each finish line leaves a reader breathless. These are poems that dig into you, build a home, and stay a while.

Hanif Abdurraqib, author of The Crown Ain't Worth Much

"In New American Best Friend, Olivia Gatwood slices with a sharp, keen humor into the beguiling and calamitous experience of American adolescence and young adulthood and honors with stamina and edge the most unsung aspects of our female experience. (See "Ode to My Bitch Face," "Ode to My Period Underwear," "Ode to the Word Pussy," for starters.) I simply couldn't be more enthusiastic about this poet and her work. These poems are the future.

—

Carrie Fountain, author of

Burn Lake

Books

by Olivia Gatwood

Media

About Olivia Gatwood
212 572-2013

Olivia Gatwood travels from Santa Cruz, CA
Featured Title
Life of the Party
"Can any woman who has kicked through the glitter-edged current of adolescence ever fully emerge from those dark waters? Or we are hauntingly, nostalgically called back to that shore to plunge again through its salt, magic, and danger? Olivia Gatwood's Life of the Party investigates both the beauty and threat that women endure as they exit childhood. To read this intoxicating collection is to be tempted by a siren call—that consuming impulse to risk safety for even the slimmest chance to understand the enigmatic source of violence. I cannot remember ever reading a collection of poems in one sitting, but I dove through Gatwood's in one evening—and then came up for air and dove again."—Lauren Berry, author of The Lifting Dress
Similar Speakers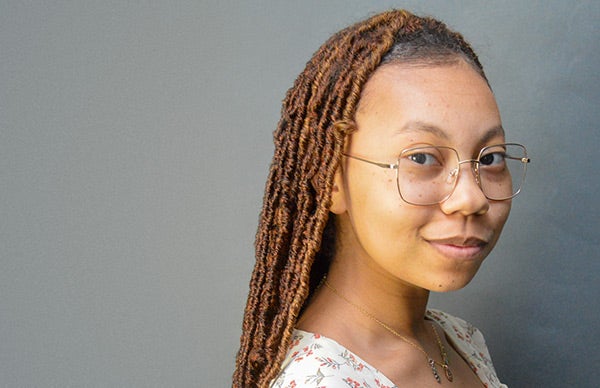 Spoken word poet and author of Walking Gentry Home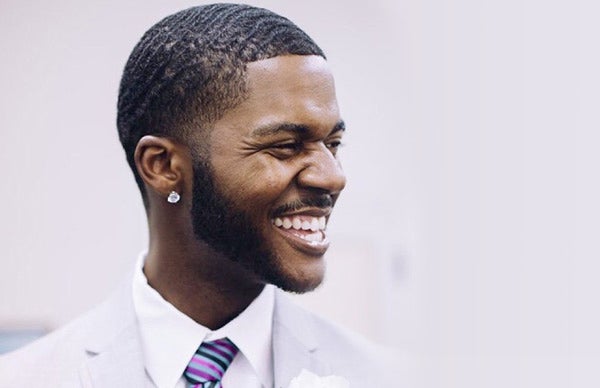 Educator, poet, and author of Lift Off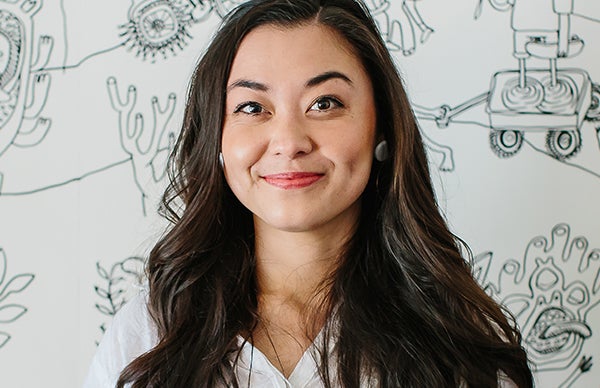 Artist, activist, and author of the New York Times bestseller Know My Name