Add speaker
Remove speaker
Speaker added
Kelly Link
Celebrated short story writer of Get in Trouble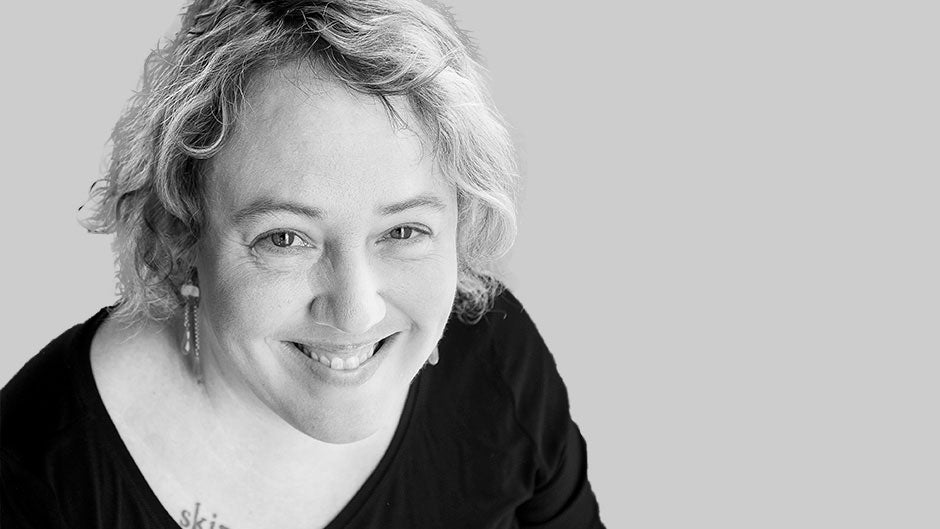 Photo credit: Sharona Jacobs
Hailed as "the most darkly playful voice in American fiction," indie publisher, short story writer, and MacArthur grant recipient Kelly Link creates brilliantly detailed, emotionally haunting "pocket universes" laced with humor and magic. Link enchants audiences with her fantastical imagination and infectious zest for both writing and publishing.
About

Kelly Link

Kelly Link is the author of the collections Get in Trouble, Stranger Things Happen, Magic for Beginners, and Pretty Monsters. She and Gavin J. Grant have co-edited a number of anthologies, including multiple volumes of The Year's Best Fantasy and Horror and, for young adults, Monstrous Affections and Steampunk!

Michael Chabon called Link "the most darkly playful voice in American fiction" and Neil Gaiman wrote she "…should be declared a national treasure."  In her lectures, Link transports audiences into the vibrant "pocket universes" of her stories, while also sharing thoughtful and entertaining reflections from her writing and publishing careers.

Link's short stories have been published in The Magazine of Fantasy and Science Fiction, A Public Space, Tin House, One Story, Conjunctions, The Best American Short Stories, and Prize Stories: The O. Henry Awards. She has received a grant from the National Endowment for the Arts and was a finalist for the 2016 Pulitzer Prize in Fiction for her short story collection Get In Trouble. Link is also a recipient of the 2018 MacArthur 'Genius' Grant.

She is the co-founder of Small Beer Press, which has been recognized as a leading small publisher of literary science fiction and fantasy.  Link is also a co-editor of the zine Lady Churchill's Rosebud Wristlet which features an eclectic mix of fiction, poetry, and nonfiction.

Link was born in Miami, Florida. She currently lives with her husband and daughter in Northampton, Massachusetts.

Speaking

Topics

Writers and Their Communities

This talk is a discussion of the benefits of workshops, writing groups or partners, and collaborative working styles. Link is an experienced workshop leader, and she herself writes on a regular basis as part of a workshop that includes Young Adult authors Cassandra Clare and Holly Black.

A Vampire is a Flexible Metaphor

Introducing the fantastic into a narrative creates new opportunities, new challenges. What is a vampire story really about? Why do ghost stories hold such an enduring appeal? What are the rules of writing fantasy, and how we tether the unreal to the real?

Publishing in the 21st Century

Link is the co-founder of Small Beer Press, which published her first collection in 2001. She has worked with various publishing houses (Candlewick, St. Martin's, Del Rey) on young adult and genre anthologies, and is uniquely situated to talk about the current publishing environment from the perspective of both a writer and an editor.

Praise

for Kelly Link

Kelly was an absolute delight–and a brilliant speaker, to boot.  I wish every guest were as smart, friendly, and engaging as she was.​  For the record, the venue was packed with campus and community guests, and many stayed behind for a book-signing.  All of my colleagues were overjoyed with the lecture itself.

Praise for Stranger Things Happen

A delightful collection of short stories set in a familiar-seeming world. These stories have a dreamy quality, and like traditional fairy tales, Link's often end with a Grimm little twist. … We are still afraid of poisoned needles, strangers who offer candy to children, and what a mirror might say when we look into it. But the things that haunt Link's characters are more subtle; they are the kinds of things that really do keep people awake at night and leave them hungry for a comforting word.

Praise for Pretty Monsters

Readers as yet unfamiliar with Link will be excited to discover her singular voice in this collection of nine short stories, her first book for young adults. … With a quirky, fairytale style evocative of Neil Gaiman, the author mingles the grotesque and the ethereal to make magic on the page."

—

Publishers Weekly

(starred review)

Praise for Get in Trouble

Still, only the marvelous contents of these books can demonstrate Link's mastery and self-confidence as an author: She believes in her stories, no matter how off the wall they might seem, and she makes her readers believe in them, too."

Moonshiners, astronauts, super-villains sculpted from butter, Floridians – Link's characters span genres, time periods and dimensions. What connects them is a shared sense of imprisonment. Amid outlandish locales and sci-fi nightmares, Link explores familial ties that bind and the aching truth that like her characters, we are all trapped in our own stories….Each of these stories present the reader with the same setup: Remain in your narrative comfort zone, or venture into Link's uncharted sea of troubles. Come on. Live a Little

Since her 2001 debut, Stranger Things Happen, no one has surpassed Link at crafting stories like miniature worlds, each one palatial on the inside, honeycombed with alternate realities and alarmingly seductive. . . . Most of us fell in love with books during childhood or early adolescence. Back then, you'd open a book and the words would give like a trap door beneath your feet, and you'd fall right through them into the author's world. For a distracted adult reader inured to the tricks of the trade, this experience is vanishingly rare. A new Link collection is therefore more than just a good excuse for a trip to the bookstore. It's a zerogravity vacation in a dust jacket.

Get in Trouble resonates with depth and maturity, the sense of a writer using genre for her purposes rather than the other way around. . . . The stories here are effective because we believe them — not just their situations but also their hearts. . . . [Kelly Link] has created a series of fully articulated pocket universes, animated by a three-dimensional sense of character, of life.

Beautifully written, with light and lightness balanced against darkness and hidden depth, the stories in Get In Trouble confirm once again that Kelly Link is a modern virtuoso of the form—playful and subversive required reading for anyone who loves short fiction.

—

Jeff VanderMeer,

The Southern Reach Trilogy

I fell hard [for Get in Trouble]. . . .I'm way late to the Kelly Link party, given that everyone has been telling me for years how amazing her stories are — utterly addictive, finely wrought concoctions of fantasy and science fiction and literary realism and horror and young adult and old adult.

—

Isaac Fitzergerald,

The Millions´

A Year in Reading

In stories as haunting as anything the Grimm brothers could have come up with, Link (Magic for Beginners, 2005, etc.) gooses the mundane with meaning and enchantment borrowed from myth, urban legend and genre fiction. Here are superheroes who, like minor characters from reality shows, attend conferences at the same hotels as dentists and hold auditions for sidekicks. Here, a Ouija board can tell you as much about your future as your guidance counselor. In "Two Houses," six astronauts wake from suspended animation to while away the time telling ghost stories, although they may be ghosts themselves. In "I Can See Right Through You," an actor past his prime, famous for his role as a vampire, yearns for the leading lady who has replaced him with a parade of eternally younger versions of what he once was—but who is the real demon lover? In "The New Boyfriend," a teenager discontent with her living boyfriend toys with stealing her best friend's birthday present, a limited edition Ghost Boyfriend, capable of Spectral Mode. In "Light," Lindsey has two shadows, one of which long ago grew to become her almost-real twin brother. She contemplates a vacation on a "pocket universe," a place "where the food and the air and the landscape seemed like something out of a book you'd read as a child; a brochure; a dream." Lindsey could be describing Link's own stories, creepy little wonders that open out into worlds far vaster than their shells. In a Link story, someone is always trying to escape and someone is always vanishing without a trace. Lovers are forever being stolen away like changelings, and when someone tells you he'll never leave you, you should be very afraid. Exquisite, cruelly wise and the opposite of reassuring, these stories linger like dreams and will leave readers looking over their shoulders for their own ghosts.

—

-

Kirkus Reviews

(starred review)

These nine stories may begin in familiar territory—a birthday party, a theme park, a bar, a spaceship—but they quickly draw readers into an imaginative, disturbingly ominous world of realistic fantasy and unreal reality. Like Kafka hosting Saturday Night Live, Link mixes humor with existential dread. … Each carefully crafted tale forms its own pocket universe, at once ordinary (a teenage girl adores and resents her BFF) and bizarre (...therefore she tries to steal the BFF's robot vampire boyfriend doll). Link's characters, driven by yearning and obsession, not only get in trouble but seek trouble out—to spectacular effect

—

-

Publishers Weekly

(starred review)

Praise for Magic for Beginners

Link's stories … play in a place few writers go, a netherworld between literature and fantasy, Alice Munro and J.K. Rowling, and Link finds truths there that most authors wouldn't dare touch.

Books

by Kelly Link

Media

About Kelly Link
212 572-2013

Kelly Link travels from Northampton, MA
Featured Title
Get in Trouble
"Kelly Link is the author whose books I would take to the proverbial desert island, because her books are dream-oases. Each one of these 'short stories' feels infinitely vast once you are inside it, like the enchanted castles and bottomless wells in fairytales. Link's work is always darkly funny, sexy, frightening, and truly weird—she can dismantle and remake the world in a paragraph. Since Magic for Beginners, I've been pacing the docks, waiting for more Kelly Link.  Get in Trouble offers further proof that she belongs on every reader's book shelf."  —Karen Russell, New York Times bestselling author of Swamplandia
Similar Speakers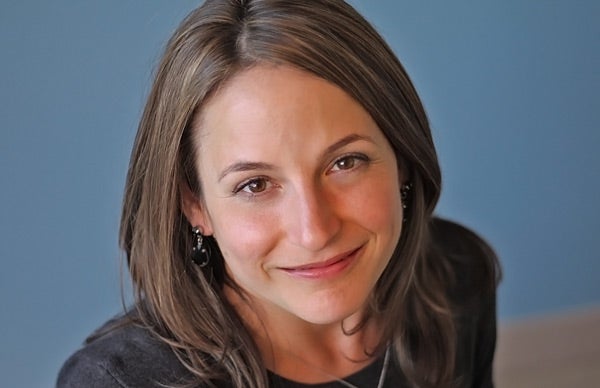 Author of the acclaimed bestseller Swamplandia!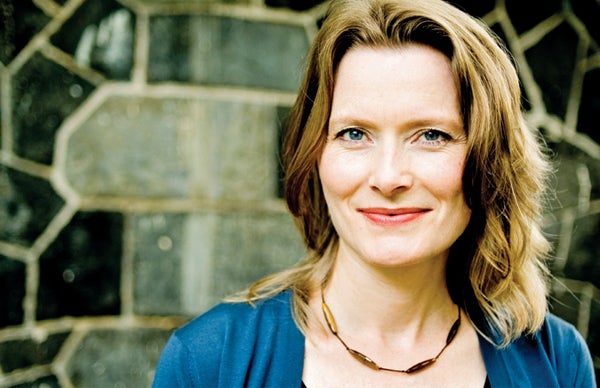 Author of Manhattan Beach and the Pulitzer Prize-winning novel A Visit from the Goon Squad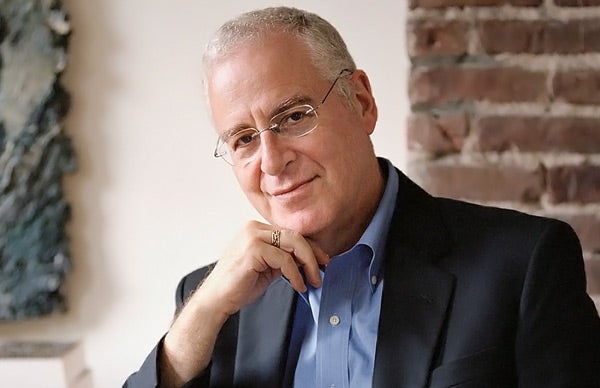 Pulitzer Prize-winning author of Washington: A Life and Alexander Hamilton