Add speaker
Remove speaker
Speaker added
Mark Leibovich
Political journalist and author of This Town and Big Game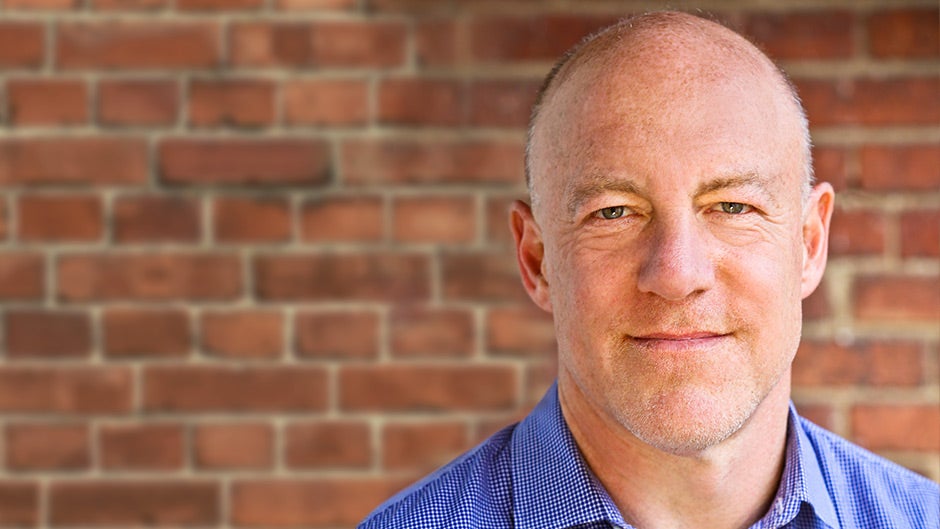 Photo credit: Ralph Answang
Mark Leibovich is the #1 New York Times bestselling author of This Town: Two Parties and a Funeral–Plus Plenty of Valet Parking!–In America's Gilded Capital, a "hysterically funny portrait of the capital's vanities and ambitions" (The New Yorker). In Big Game, Leibovich presents a compellingly dark profile of the NFL's pervasive image problems, even as it makes more money than ever. A perceptively sharp speaker, Leibovich brings audiences into the rooms where our country's political and cultural ruling class rub elbows and compete for power.
About

Mark Leibovich

As the chief national correspondent for The New York Times Magazine, Mark Leibovich has firsthand experience navigating the nexus of big politics, big money, big media, and big vanity that surrounds America's capital. In the #1 New York Times-bestselling book This Town, Leibovich presents a blistering yet hilarious examination of the ruling class's "media industrial complex," while arguing that there are no more Democrats or Republicans in Washington D.C.—just millionaires.  Filled with outrageous and fascinating stories, This Town has only become more relevant in today's political landscape. A master of the political profile, Leibovich also authored Citizens of the Green Room, a collection of award-winning and finely detailed profiles of today's most fascinating political, sports, and pop-culture figures, from Hillary Clinton to John McCain to Glenn Beck.

In 2018, Leibovich turned his discerning eye onto one of America's most significant cultural forces: professional football. Big Game: The NFL in Dangerous Times scrutinizes the NFL at this crucial moment of peak success and high anxiety. Over four years of reporting, Leibovich went deep inside the world of the NFL, from the owners' meeting to the draft to the sidelines of crucial games, revealing the existential fear lurking underneath an era of explosive growth.  In locker rooms and board rooms, he witnesses how the impact of concussions has become increasingly inescapable, and how Donald Trump manages to drag the NFL and its players into America's ongoing culture wars.

A passionate speaker who laces his dissections of American politics and culture with candid humor, Leibovich's fascinating stories of the inner workings of our nation's most powerful political and cultural forces enthrall audiences. Before joining the New York Times, he wrote for the Washington Post and the San Jose Mercury News. He is the recipient of a National Magazine Award, and The Atlantic called him as Washington's "most important journalist." He lives in Washington D.C.

Speaking

Topics

This Town: Two Parties and a Funeral–Plus Plenty of Valet Parking!–In America's Gilded Capital

Mark Leibovich's This Town changed the national conversation about Washington D.C. with its compelling portraits of ambition. In this keynote, Leibovich presents a hilarious yet nuanced look at the personalities who run our nation's government. Through his eyes, we learn how funerals are transformed into can't-miss social events, and how a disgraced aide can emerge with a more potent and powerful "brand" than actual elected officials. His examinations of the intersections of media and politics bring fresh, yet necessary insights into the inner workings of our nation's current administration.

Big Game: The NFL in Dangerous Times

In Big Game, lifelong football fan Mark Leibovich embarks on a four-year odyssey that took him deeper into the inner workings of the NFL than anyone had gone before. In this time, he explored how a gigantically profitable industry is grappling with the human cost of sports glory and the epic clash of the American culture wars. In this talk on the state of the NFL, Leibovich chronicles the landmark moments of "peak football," from Tom Brady and "deflate-gate" to Colin Kaepernick's divisive protests.

Video

Praise

for Mark Leibovich

Praise for Thank You for Your Servitude

[Leibovich is] just so good at this. He is a world-class ranter, continuing an American tradition that includes such dyspeptic luminaries as H.L. Mencken, Hunter S. Thompson and P.J. O'Rourke . . . [He is] a brilliant interviewer able to wheedle not-quite-admissions from his subjects, who give him all the access in the world.

The main attraction to Leibovich's work is his wicked satirical talent. He comes at his interviewees with a skewer in one hand, a scalpel in the other and a glint in his eye. His frequent eviscerations of major figures range from subtle to scabrous . . . [T]he material in Thank You is new, much of it from interviews done since the 2020 election . . . Thank You should not be mistaken for a 'fun read'—as This Town was often described . . . Thank You is on another plane of warning and foreboding. There are many laughs, to be sure, but with bitter aftertaste. And the message here, the final word, is anything but fun.

A fascinating account . . . The greatest value of Thank You For Your Servitude is Leibovich's ability to understand the startling motivations of members of the House and Senate and many White House advisers and aides.

—

The Pittsburgh Post-Gazette

Praise for Big Game

Rollicking entertainment. Must-read for NFL junkies.

Enlightening and entertaining . . . Boston fans will savor an abundance of material about the hometown team. The chapters involving the Patriots (among them, 'Beware the Pissed Off Pretty Boy,' '"I'm Drunk, I'm Stupid, I'm a Pats Fan", the Man Told Police') are filled with delectable tidbits.

What we have here are 349 unflinching pages detailing the NFL's rampant boobery . . . It probably took a reporter like Leibovich to write a historic book like this. A top-flight journalist who'd gorged on a product for decades parachutes into the factory to see exactly how the product is made and who's making it. The findings are mind-numbing, stomach-turning and stupefying. But the product is still so delicious

The high point of any monster movie, whether you're talking 'King Kong' or 'Jurassic Park,' comes at the moment when you finally get a full view of the giant beast. You've caught a glimpse or two, heard a roar in the distance, but when you finally see the monster's full immensity, it's a sight to behold … and you wonder how in the hell your little heroes are going to survive its fury. Big Game: The NFL in Dangerous Times, an exceptional new behind-the-scenes book by Mark Leibovich, is a monster movie disguised as investigative journalism. Running from 2014 right on up to this year, Leibovich's narrative presents the NFL's owners and commissioner in all their bumbling, well-meaning, self-serving, self-satisfied glory … and shows in high definition how unprepared they were for the monster that stomped in to demolish everything they hold dear.

Highly entertaining . . . If anything, you'll want to read until Dallas Cowboys owner Jerry Jones invites Leibovich over for a few—well, more than a few—drinks.

—

Mother Jones, Best Nonfiction Books of 2018

A funny, insightful and fascinating perspective of the league.

As someone who's covered the league for three decades and knows how difficult it is to get behind the curtain, I can tell you Big Game is genuine and important—and a great read.

This book needs to be remembered as the greatest accounting of the NFL owners I have ever read.

Hilarious, energetically reported and endlessly entertaining. . . Leibovich emerges as the pro game's Mencken, tossing out one-liners as barbed as the spiked costumes of the Raiders' faithful.

—

San Francisco Chronicle

A raucous, smash-mouth, first-person takedown of the National Football League, it is also the story of an aging fanboy whose reportorial eye and ear are far too acute to ignore what's wrong with the game and the team he loves. . . . Mr. Leibovich understands that humor—bruising, black-and-blue humor—is the best way to attack the self-seriousness and grandiosity of the NFL. It works as well for him as it did for his comically insurgent predecessors—Dan Jenkins in 'Semi-Tough' and Peter Gent in 'North Dallas Forty'—making Big Game an instant classic in the pigskin oeuvre.

Juicy and mean in the way all books about the NFL ought to be, but few are.

A gossipy, insightful and wickedly entertaining journey through the N.F.L. sausage factory . . . a sparkling narrative.

Praise for Citizens of the Green Room

Mark Leibovich profiles are like flaming Dr. Pepper shots. They're great…  Leibovich's profiles, read en masse, lay bare Washington's formative paradox: You can't fix D.C. unless you go there, and you can't do well there without becoming everything that's broken about it.

Amusing and perceptive tales of the political animals in the zoo that is Washington…These essays and profiles are uniformly witty… Leibovich delivers full-dimensional portraits of these eccentric D.C. denizens…. Humorous, incisive and very droll.

Leibovich, the chief national correspondent for the New York Times Magazine, who specializes in profiles of people and places, brings together under one roof some of his best and most noteworthy profiles of American political and media figures…Fascinating fare for political wonks.

Praise for This Town

This Town is funny, it's interesting, and it is demoralizing … I loved it as much as you can love something which hurts your heart.

—

John Oliver, 

The Daily Show with Jon Stewart

In addition to his reporting talents, Leibovich is a writer of excellent zest. At times his book is laugh-out-loud (as well as weep-out-loud). He is an exuberant writer, even as his reporting leaves one reaching for Xanax…[This Town] is vastly entertaining and deeply troubling.

—

Christopher Buckley, 

The New York Times Book Review 

It's been the summer of This Town. What lingers from This Town is what will linger in Washington well after its current dinosaurs are extinct: the political culture owned by big money.

—

Frank Rich, 

New York Magazine

Many decades from now, a historian looking at where America lost its way could use This Town as a primary source.

Here it is, Washington in all its splendid, sordid glory…[Leibovich] seems to wear those special glasses that allow you to x-ray the outside and see what's really going on. Start to finish, this is a brilliant portrait – pointillist, you might say, or modern realist. So brilliant that once it lands on a front table at Politics & Prose Leibovich will never be able to have lunch in this town again. There are also important insights tucked in among the barbs…So here's to all the big mouths, big shots, big machers, and big jerks. In case you're wondering, Mark Leibovich is on to every one of you, and his portrayal of This Town is spot on.

—

David Shribman, 

The New York Times

In his new book This Town, Mark Leibovich commits an act of treason against the Washington establishment… Thoroughly entertaining… Leibovich is a keen observer and energetic writer.

—

Reid Pillifant, 

New York Observer 

This Town is a frothy Beltway insider tell-all …rollicking fun and sharply written. A big, sprawling fun beach read of a book—snappy and well-crafted.

—

Susan Gardner

, The Daily Kos

This Town is as entertaining for the broader picture it paints of a capital that corrupts even the most incorruptible as it is for the salacious gossip that dominated early reviews. Books like Leibovich's are important resources for historians who, a century from now, will use This Town as a trove of background information for a pivotal period when our politics became poisonous.

—

Reid Wilson

, The National Journal

Leibovich delivers the reportorial goods. He is in all the parties, and supplies a wildly entertaining anthrolopogical tour.

—

Jonathan Chait, 

New York Magazine

Leibovich has written a very funny book about how horrible his industry can be… Uncommonly honest.

[Leibovich] is a master of the political profile… This Town is as insidery as Game Change

—

Carlos Lozada, 

Washington Post

Intensely anticipated…. [Leibovich] has a real affection for many of his characters… [and] also throws a few unapologetically hard punches.

Witty, entertaining….the book is enlightening on how journalism is practiced in Washington…This Town could also be source material for your book about what's wrong with these horrible people and – more importantly, but also much more difficult – how to fix the culture that led to their ascendance….This Town is a funny book, but it should probably make you as angry and depressed as "Two American Families.

—

Alex Pareene, Salon.com

For the sweaty, twitching, huddled masses of Washington gossip addicts, This Town is rife with such shiny nuggets, the literary equivalent of crack.

—

Lloyd Grove,

Newsweek/The Daily Beast

Corrosively funny and subtly subversive…. siren song of money and pseudo-celebrity ….irresistible.

—

Walter Shapiro, 

The American Prospect

Like a modern-day Balzac to US capital power players….hilarious….perceptive.

—

Richard McGregor, 

Financial Times

A rollicking, if disconcerting, read.

Provides a lancing, often hysterically funny portrait of the capital's vanities and ambitions.

A common trope among conservatives is the "cocktail party scene," which Republican reformers encounter when they go to Washington and which lures them into selling out their beliefs. This Town provides plenty of evidence not only that those worries are grounded, but that it's far worse than we imagined….[U]nusual and refreshing…. [A] successful and needed undertaking…. Leibovich enlivens his tedious subjects with a funny and vivid writing style…. he's also an engaging storyteller. The last quarter of This Town, which dishes on Leibovich's encounters with the major players from the 2012 election, is undeniably good reading… If you want to understand why you should wake up quivering with white-hot hatred for elite Washington, This Town is well worth your time.

—

Matt Purple, 

The American Spectator

[A] sharp-eyed, funny and elegantly written takedown of Washington's crass, insidery, back-scratching (by journalists and politicians alike) culture…. [T]he Tony Soprano of journalists…but with a heart.

—

Margaret Carlson, 

Bloomberg News

This book has to be the book of the summer, open on the fat or flat bellies of Washington's privileged political elite at Rehoboth, Martha's Vineyard or Nantucket. Even if they are in it, or are looking for themselves in it with dread or delicious anticipation, a Washington version of narcissism, This Town is not to be missed.

—

Dan Simpson, 

Pittsburgh Post Gazette

Not since Truman Capote's "Answered Prayers" knocked New York society on its heels with its thinly fictionalized revelations of real players who had thought the author was their friend has a book so riled a city's upper echelons.

Books

by Mark Leibovich

Media

About Mark Leibovich
212 572-2013

Mark Leibovich travels from Washington, D.C.
Featured Title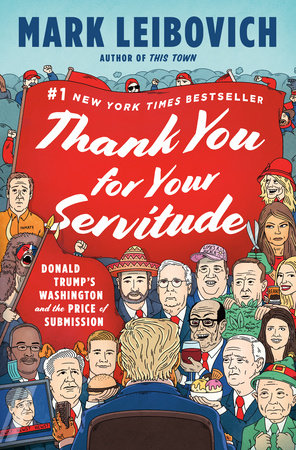 Thank You for Your Servitude
"The author couldn't repeat the formula he used to such entertaining effect in his 2013 book, This Town . . . Instead, Leibovich's new book ingeniously shifts the focus . . . extremely funny in spots, although much of the humor has a whistling-past-the-graveyard quality. Like the Comedian in Alan Moore's graphic novel Watchmen, Leibovich was shocked out of his previous cynicism and absurdism (to some extent at least) by the enormity of Trump's threat." —New York Times Book Review
Similar Speakers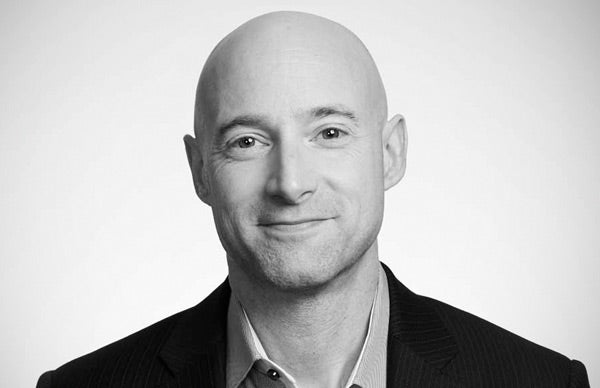 Columnist for The Washington Post and author of All the Truth is Out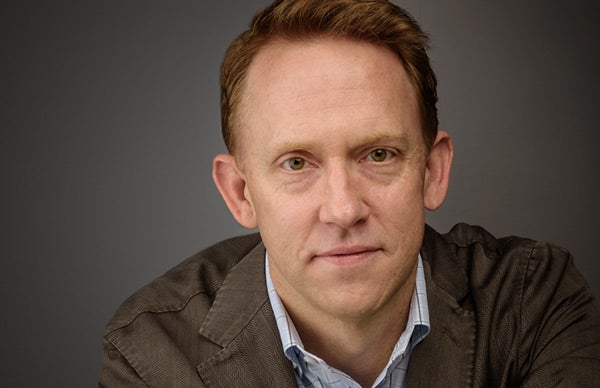 Political journalist and #1 New York Times-bestselling author of Devil's Bargain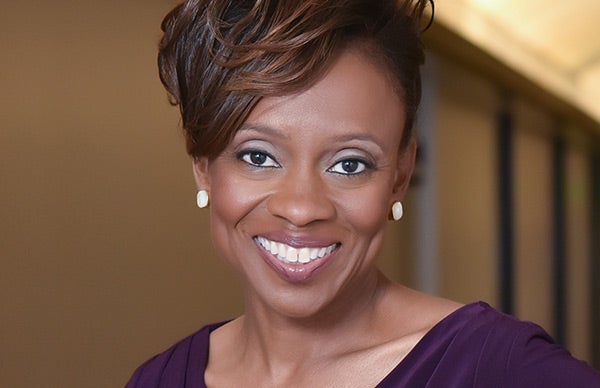 Award-winning social psychologist and one of the world's leading experts on unconscious bias