Add speaker
Remove speaker
Speaker added
Jenny Odell
New York Times-bestselling author of How to Do Nothing and Saving Time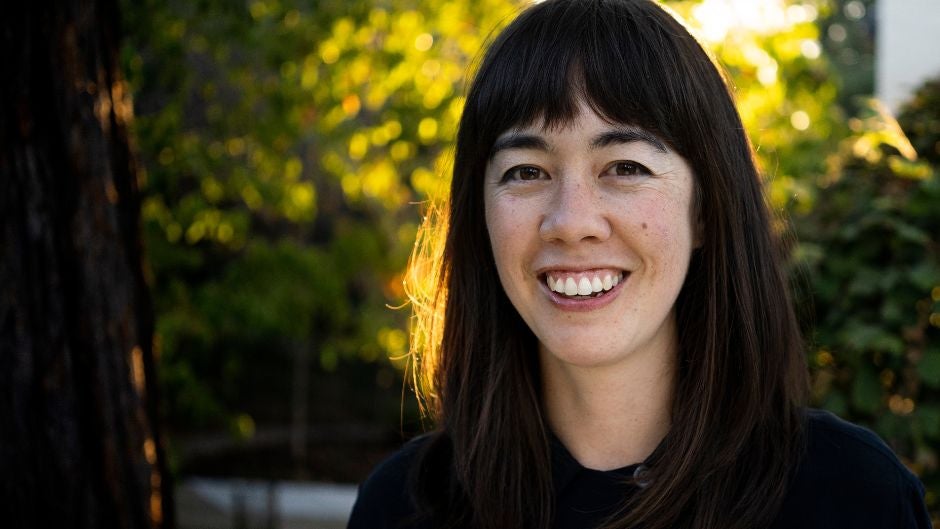 "
It is with acts of attention that we decide who to hear, who to see, and who in our world has agency. In this way, attention forms the ground not just for love, but for ethics.
"
Play Video
Photo credit: Minhee Bae
Jenny Odell wants us to win back our most precious resource—our attention. A multidisciplinary artist and bestselling author of How to Do Nothing and the upcoming Saving Time, she urges audiences to think outside the typical narratives of productivity and efficiency to reclaim our own minds. In her subversive, but persuasive, keynotes and events, she blends ecology, philosophy, art, and more to espouse a brand-new practical philosophy to help audiences slow down while reinvigorating their sense of purpose and connection.
About

Jenny Odell

Jenny Odell is a writer and artist whose work centers around the power of observation and attention in shaping our reality. Her first book, How to Do Nothing: Resisting the Attention Economy, is "a complex, smart and ambitious book that at first reads like a self-help manual, then blossoms into a wide-ranging political manifesto" (New York Times Book Review). A New York Times bestseller that Barack Obama named as one of his favorite books of the year, How to Do Nothing resists categorization, touching on everything from ancient Greek philosophy to birding to labor strikes to performance art. In it, Odell argues that our attention is our most valuable (and scarce) resource, and we must actively and continuously choose how we use it—instead of letting the forces of capitalism choose for us. Instead, we can use our attention to reimagine and reconnect with our environments and our communities.

Jenny Odell's highly-anticipated, Saving Time: Discovering a Life Beyond the Clock, answers the question, "What if you don't have time to spend in quiet contemplation?" Odell takes a deep dive into the fundamental structure of our society—time—and finds that the clock we live by was built for profit, not for humans. When life has become a series of moments to be bought, sold, and converted into productivity, Odell argues, our painful relationship to time becomes interwoven with social inequities, climate crisis, and existential dread. In Saving Time, Jenny Odell offers different ways to experience time, pulling from pre-industrial cultures, nature, and geological time scales, that provide a respite, a source of meaning, and a more humane way of living.

In her expansive, tailored talks to students, creatives, and communities, Odell shares powerful presentations that combine sociology, ecology, geology, economics, and cultural history to create a truly unique argument for reclaiming our relationships with attention and time. She also draws on her art background to ask questions about how art changes our relationships with the world around us. A fascinating and charming speaker, Odell leaves audiences renewed, invigorated, and with fresh perspectives.

Jenny Odell is also a talented visual artist who has been exhibited at The Contemporary Jewish Museum, the New York Public Library, the Marjorie Barrick Museum, Les Rencontres D'Arles, Fotomuseum Antwerpen, Fotomuseum Winterthur, La Gaîté Lyrique, the Lishui Photography Festival, and apexart. She has also been an artist in residence at Recology San Francisco (a.k.a. "the dump"), the San Francisco Planning Department, the Internet Archive, and the Montalvo Arts Center. From 2013 to 2021, she taught digital art at Stanford University.

In addition to her bestselling books, Odell's writing has appeared in The Atlantic, The New York Times, Sierra, and other publications. She lives in Oakland, California.

Speaking

Topics

Saving Time

Jenny Odell's book, Saving Time, combines research spanning sociology, ecology, geology, economics, and cultural history in order to explain the dominant ways in which we perceive time. But this research is also inflected through deeply personal experience, questioning, and a desire to find hope. In this talk, Odell tells the story of how these strands came together, and what they taught her about time.

How to Do Nothing

Tasked with presenting at an art conference following the 2016 election, Jenny Odell wrote a lecture that would eventually develop into the book How to Do Nothing: Resisting the Attention Economy. It was a plea on behalf of things like nuance, earthliness, care, and maintenance, all things lost in the scroll and sidelined by a narrow vision of what productivity means. This talk is an updated version that includes lessons and insights from the pandemic.

Art and Perception

How does art change the way we encounter the world, and what counts as a technology of seeing? In this talk, Jenny Odell draws on her years as an artist and arts educator to approach these questions with a wide range of examples, with a special emphasis on digital and machine-mediated works.

Categories:

College + University Speakers

,

Asian American and Native Hawaiian/Pacific Islander Month Speakers

,

Commencement + Convocation Speakers

,

Culture + Arts Speakers

,

Current + Social Issues Speakers

,

Environment + Sustainability Speakers

,

Future of Work Speakers

,

Innovation + Creativity Speakers

,

Library + Community Reads Speakers

,

Motivational + Inspirational Speakers

,

New Speakers

,

Productivity and Time Management Speakers

,

Science Speakers

,

Wellness Speakers

Video

Praise

for Jenny Odell

Praise for Saving Time

This important book is a revealing exploration of the forces that keep us locked in a shallow, commodified, and adversarial relationship with time. But it is also a portal to a far richer alternative. To read it is to slip through the bars of our modern temporal prison and experience how freedom might feel.

—

Oliver Burkeman, author of

Four Thousand Weeks: Time Management for Mortals

Odell's journey to find the best way to use our limited time on earth is an eye-opening look at what it really means to be alive.

The visionary author of How to Do Nothing returns to challenge the notion that "time is money." In this hopeful and subversive cultural history, Odell traces the origins of our market-based understanding of time, arguing that how we organize our days has always been "a history of extraction, whether of resources from the earth or of labor time from people." Odell's research is rigorous, but Saving Time's real triumph lies in her road map for experiencing time outside the capitalist clock. Instead of "hoarding" time, we should "garden" it, attuning ourselves to the natural world and prioritizing meaningful human connections. Expect to feel changed by this radical way of seeing.

At this pivotal historical moment, when so many of us are struggling with burnout, anxiety about the future, and a gnawing dissatisfaction that things don't have to be like this, in strides Jenny Odell with the exact book that we needed. Odell masterfully dissects the origins of our many destructive beliefs around work, leisure, and self-improvement, while also offering a way for us to be free of them. Saving Time is an exposé of our past, an antidote to our present, and a manifesto for the future. It is rigorous, compassionate, profound, and hopeful. It is one of the most important books I've read in my life.

—

Ed Yong

, author of

 An Immense World

Praise for How to Do Nothing

A complex, smart and ambitious book that at first reads like a self-help manual, then blossoms into a wide-ranging political manifesto.

—

The New York Times Book Review

Your chaotic, fraught internal weather isn't an accident, it's a business-model, and while 'thoughtful resistance' isn't 'productive,' Odell proves that it is utterly necessary.

—

Cory Doctorow, author of 

Radicalized

 and 

Walkaway

She struck a hopeful nerve of possibility that I hadn't felt in a long time.

Books

by Jenny Odell

Media

About Jenny Odell
212 572-2013

Jenny Odell travels from Oakland, CA
Featured Title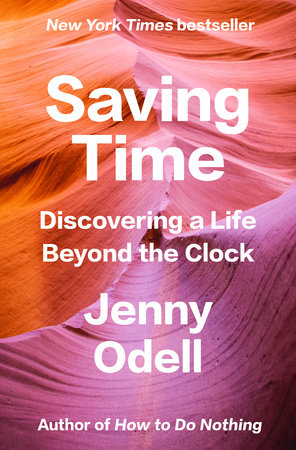 Saving Time
"This fiercely generous new book by Jenny Odell invites us to exit the superhighways and explore the scenic detours, byways, rebel camps, the other visions of who we can be while reminding us that slowness can yield more than speed."—Rebecca Solnit, author of Men Explain Things to Me and A Field Guide to Getting Lost
Similar Speakers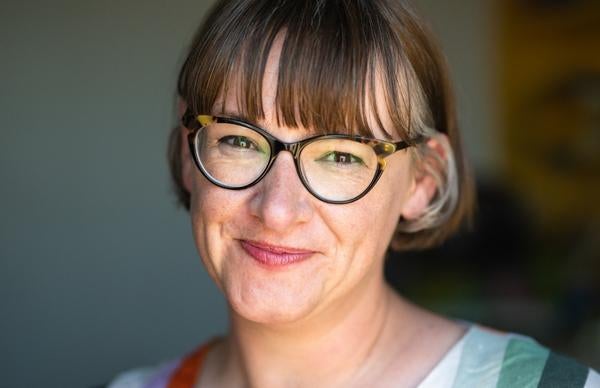 New York Times bestselling author of Wintering and Enchantment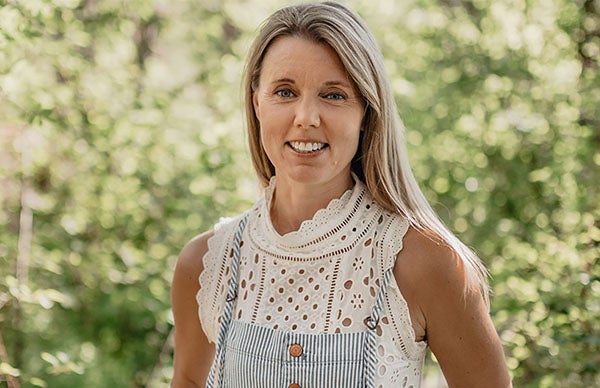 Author of Can't Even and Out of Office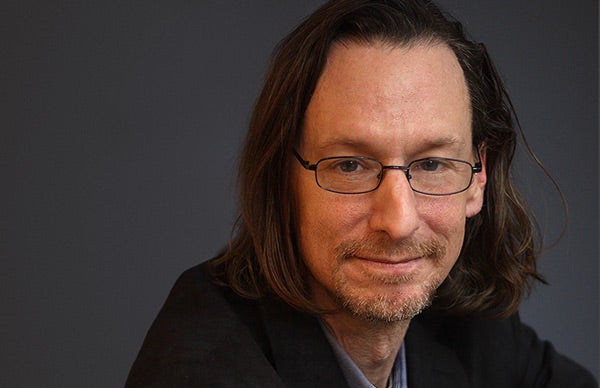 Journalist and author of The Art of Noticing