Add speaker
Remove speaker
Speaker added
J. Kelly Hoey
Networking expert and author of Build Your Dream Network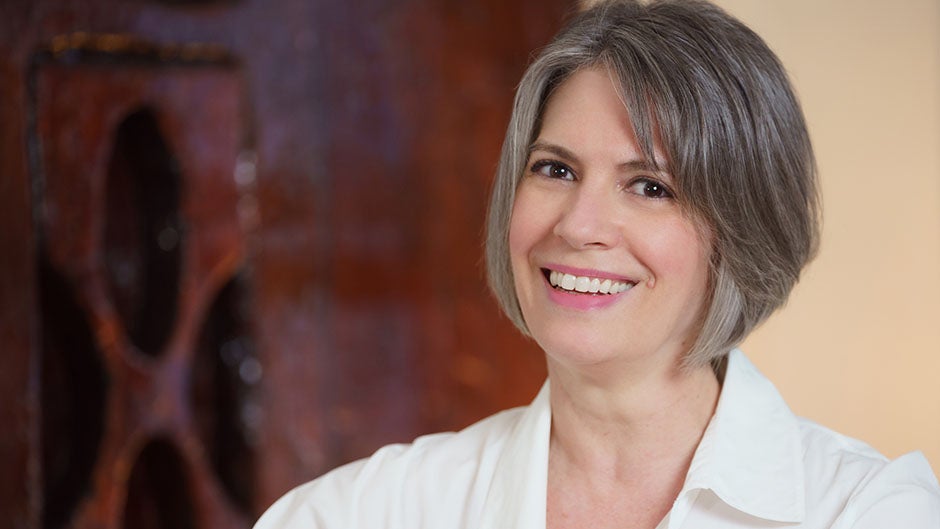 "
Expertise and a goal are just your starting point. Networks are crucial because gaining access changes your outcome.
"
Play Video
Photo Credit: Lisa Tanner
J. Kelly Hoey offers a new approach to a classic business topic: Networking. In her book, Build Your Dream Network, and dynamic talks, she offers young professionals, creatives, managers, and entrepreneurs advice on how to connect for success in the social media age. A favorite with entrepreneurial audiences, her modern roadmap to genuine relationship building in a hyper-connected world is a fresh departure from the days of handing out business cards in stale conference halls.
About

J. Kelly Hoey

J. Kelly Hoey is a networking expert, who has been lauded from Forbes ("1 of 5 Women Changing the World of VC/Entrepreneurship") to Fast Company ("1 of the 25 Smartest Women On Twitter") to Business Insider ("1 of the 100 Most Influential Tech Women On Twitter") and Inc. ("1 of the 10 Most Well-Connected People in New York City's Startup Scene"). She has been voted as one of the top five global thought leaders and influencers on CRM by Think360. A frequent speaker at leadership conferences, Hoey helps businesses and professionals leverage their formal and informal social networks.

Today, everyone is posting, liking, and friending at break-neck speed, but how these connections can be turned into opportunities for success is a question left largely unanswered. With chapters that borrow from design-thinking and easy-to-understand infographics and flowcharts, J. Kelly Hoey's book, Build Your Dream Network: Forging Powerful Relationships in a Hyper-Connected World, shows how small changes in anyone's daily routine can lead to big opportunities. Build Your Dream Network examines the most effective ways to connect without committing to endless rounds of informational interviews and informal coffee meetings. Hoey looks at how IRL networking can be synchronized with digital outreach and how FOMO can be eliminated by keeping networking efforts focused.

Hoey's career story is one transformation, and can only be explained by her creatively simple ways to tap into networks, then maintain those valuable connections. After a successful career in corporate law, Hoey leapt into the world of entrepreneurship and startups. Now this writer and speaker, is a limited partner in two venture capital funds, collaborates frequently with the Canadian Digital Media Network, contributes to publications such as Forbes and guest hosts a popular business podcast.

Visit J. Kelly Hoey's Company Reads page to learn how her lessons from networking show how to forge strong connections with coworkers and clients alike.

Speaking

Topics

Networking Needs a Rebrand

Are you ready to reimagine how you network?

The ways we interact with other people has shifted, permanently. While the ability to build relationships has always been essential for professional success, pre-pandemic networking was often thought of as IRL meetings, coffee dates, conferences, and golf outings. When career success depends on having the support of others, a more flexible view of networking is needed. To forge ahead in this new era of work, outdated networking habits must be ditched, and this essential career activity reframed.

In this dynamic and engaging talk, J. Kelly Hoey illustrates how co-workers, clients, and collaborators can connect and thrive in a hybrid networking environment. She shares how digital platforms (such as Zoom, Twitter and Email) are all tools for real networking, reveals why the most successful networkers are amphibious – and, in the process, rebrands this most critical human activity.

The Networks Women Need

For women, the path to career success appears steeper now than it did back pre-pandemic. As we enter this next phase of work, what can women do to ensure their ambitions do continue to be sidelined? In this empowering talk, J. Kelly Hoey outlines what successful women do differently to build powerful networks around their careers - and the deceptively simple ways women can shift their professional networking do the same. Kelly shares why embracing a dual approach to networking is essential. Spoiler alert! - women's careers thrive when they tap into casual connections (a traditionally male approach to networking), AND when they curate an intimate, inner-networking-circle of career confidants, (the powerfully feminine approach to networking). Her talk provides actionable takeaways, including tips for avoiding networking overload and ideas for shaking up your networks.

5 Leadership Lessons from Top Networkers

What makes a great leader? For networking expert J. Kelly Hoey, the question is answered by analyzing the skills and attributes of successful networkers. Hoey believes leadership is demonstrated by the choices we make to develop and leverage our networks. In this energetic talk, Hoey uses powerful research from her book Build Your Dream Network to provide unique lessons about leadership success, offering actionable insights, practical take-aways, and road maps for leaders to enhance their skills—and their relationships too.

Managing Your Time (And Relationships) to Succeed

We have 3 assets in life: our relationships, our reputation, and our time. Time is our non-renewable asset, once taken or wasted it cannot be given back. So how and where are you investing your time, how do you engage with others so they want to invest their time in you, and what are the ways you can create more time in your schedule? In this unexpected approach to time management and productivity, J. Kelly Hoey explores through the lens of relationships and networks, the ways you can organize your daily goals and long-term pursuits in order to succeed.

Video

Praise

for J. Kelly Hoey

Praise for Build Your Dream Network

Gone are the days of filing business cards away in a Rolodex. With today's average job tenure lasting less than five years, people are relying on their networks for new job leads more than ever. But how do you build your network in the digital age? Columnist and investor Hoey guides readers through the answer. Networking isn't confined to the workplace (instead, think weddings or subway cars). With the help of the Internet, it also doesn't need to start face to face. Hoey provides examples of digital networking, suggesting ways to connect through various platforms, nurturing those relationships, and taking them offline. Her advice also includes being selective with networking and committee obligations and how to know when to pass on an opportunity. Interspersed with the easy-to-grasp advice are peer interviews that add depth to the guidance, many times proving that a quick conversation about a simple idea can launch a career or life-changing decision when the right people are around. VERDICT A smart, modern guide to networking etiquette for readers at any stage in their careers.

To define Kelly Hoey as a connector would be a major understatement. She's a super-connector because people know she gets things done.

—

Tara Hunt, digital marketing executive and author of

The Power of Social Networking

I wish I had a copy of this for every person who has networked into my inbox to ask for assistance in advancing their business or career the wrong way. I'd hit them over the head with Kelly's book…then make them read it! Build Your Dream Network will help you avoid concussions and connect with people who can help you get to where you want to be.

—

Alison Levine, author of

New York Times

bestseller,

On The Edge

An easy-to-use guide to the art of networking in the 'new economy'…. Kelly marvelously succeeds in instilling in her readers the attitude that whether one is attempting to secure a job, find a publisher, or finance a new business venture, tapping into the right network is the answer.

Books

by J. Kelly Hoey

Media

About J. Kelly Hoey
212 572-2013

J. Kelly Hoey travels from New York, NY
Similar Speakers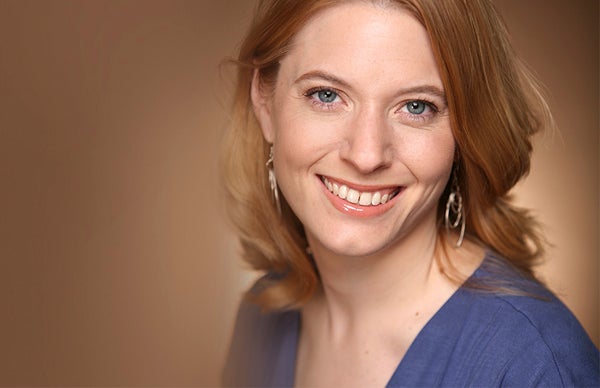 Productivity expert and author of 168 Hours, I Know How She Does It, and The New Corner Office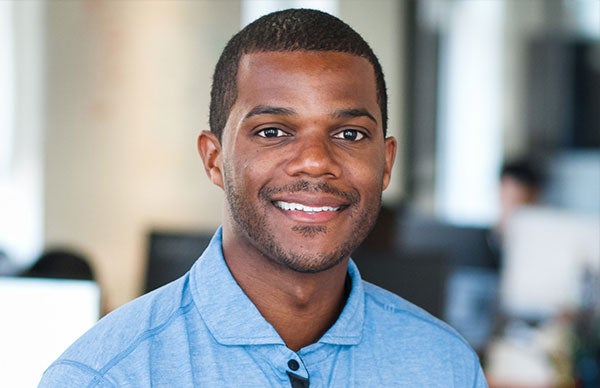 CEO and co-founder of Jopwell and author of Let Them See You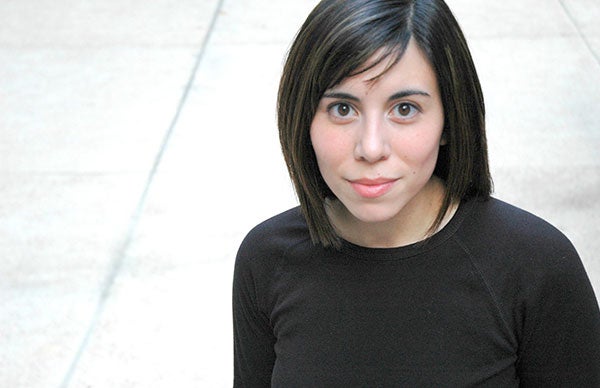 Critically acclaimed author of The Book of Unknown Americans