Add speaker
Remove speaker
Speaker added
Emily Bernard
Professor and author of Black is the Body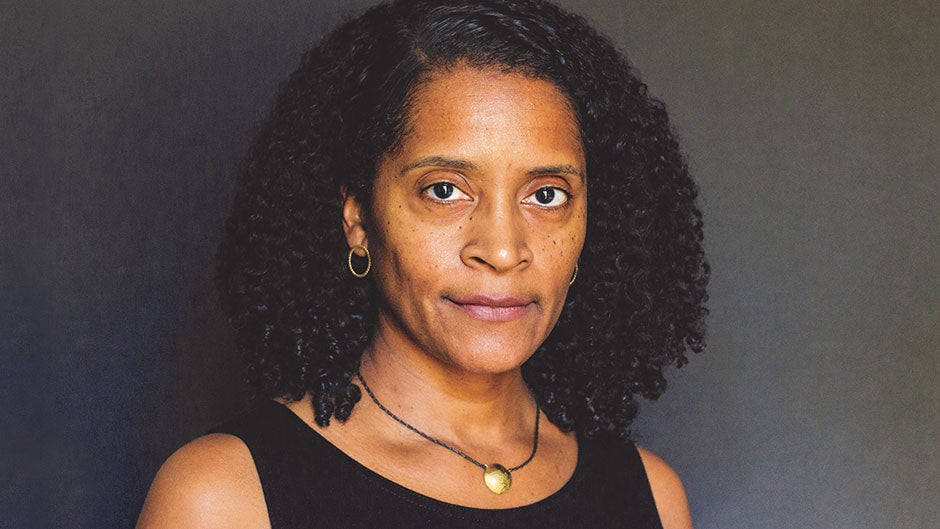 "
In every scar there is a story. The salve is the telling itself.
"
Photo Credit: Stephanie Seguino
Emily Bernard is a professor at the University of Vermont and the author of Black is the Body: Stories from My Grandmother's Time, My Mother's Time, and Mine, a gorgeous collection of autobiographical essays that address her experience of blackness in fearless, deeply personal prose. In her talks, Bernard discusses her evolution as a storyteller, as well as the role of the college classroom and of personal relationships across racial lines in the larger project of racial understanding.
About

Emily Bernard

As a graduate student, Emily Bernard walked into a coffee shop and was attacked by a stranger with a knife. This bizarre and random act of violence and the healing process which is still ongoing unleashed the storyteller inside her. In her extraordinary collection Black is the Body—the first essays of which the stabbing prompted her to write—she shares her own stories and those of her parents and grandparents, unraveling the complexities of race in ways that go beyond narratives of black innocence and white guilt to reveal complicated truths.  "Blackness is an art, not a science," she writes. "It is a paradox: intangible and visceral; a situation and a story. It is the thread that connects these essays, but its significance as an experience emerges randomly, unpredictably . . . Race is the story of my life, and therefore black is the body of this book." She was has been named the winner of the Christopher Isherwood Prize from the Los Angeles Times Book Prizes for Black is the Body. 

In particular, Emily Bernard's work is most interested in "blackness at its borders, where it meets whiteness, in fear and in hope, in anguish and in love": she grew up black in the South with a name inherited from a white ancestor, earned a Ph.D. from Yale, married a white man, adopted children from Ethiopia, and teaches at a predominantly white college in New England. In her talks, she shares her evolution as a storyteller and emphasizes the unexpected roles college classrooms and personal friendships play in fostering interracial understanding.

Emily Bernard was born and raised in Nashville, Tennessee. She holds a B. A. and Ph. D. in American Studies from Yale University. Her work has appeared in The American Scholar, The Boston Globe Magazine, Creative Nonfiction, Green Mountains Review, Oxford American, Ploughshares, The New Republic, and The Atlantic. Her essays have been reprinted in Best American Essays, Best African American Essays, and Best of Creative Nonfiction. Her first book, Remember Me to Harlem: The Letters of Langston Hughes and Carl Van Vechten, was a New York Times Notable Book of the Year. She has received fellowships and grants from Yale University, Harvard University, the National Endowment for the Humanities, the Vermont Arts Council, the Vermont Studio Center, and The MacDowell Colony. A contributing editor at The American Scholar, Emily Bernard is the Julian Lindsay Green and Gold Professor of English at the University of Vermont. She currently lives in South Burlington, Vermont.

Speaking

Topics

Some of My Best Friends

Drawing on her 2004 anthology Some of My Best Friends, as well as her essay "White Friend," Emily Bernard—who grew up black in the South with a family name inherited from a white man, earned a PhD from Yale, married a white man from the North, adopted two baby girls from Ethiopia, and teaches at an overwhelmingly white college—explores the paradoxes of her experience of race and discusses her belief that the project of racial healing can only be realized through personal connections across racial lines.

Teaching Race and the Difference it Makes

Based on two essays in Black is the Body, Emily Bernard discusses the role the college classroom can play in the larger project of interracial understanding. Bernard discusses the evolution of this conviction in her life as both a student and a teacher, including at the University of Vermont, a self-proclaimed liberal bastion where she is nevertheless sometimes the first black professor her students have ever encountered.

Writing and Resilience

As a graduate student, Emily Bernard was the victim of a random stabbing in a New Haven café. In this powerful lecture, she shares the story of her journey to ultimately make sense of this bizarre act of violence, including what it taught her about American race relations, the difference between a situation and a story, and the relationship between resilience, writing, and healing.

Video

Praise

for Emily Bernard

"The event went beautifully!  Emily was terrific—so thought-provoking while also being at ease and warm.  I've been hearing great feedback from faculty, and many are discussing the talk in their classes today. Frankly, I would have been happy to talk with Emily all night!"

The event went phenomenally! Emily was amazing and everyone thoroughly enjoyed her lecture, as well as the small group discussion afterwards.

—

University of Rochester, River Campus Libraries

Praise for Black is the Body

Bernard's lyrical book details traumas and pain from decades past to interrogate the nuances of her own life: growing up black in the South, marrying a white man from the North, and surviving a violent attack which unleashed the storyteller in her.

Black Is the Body brings lucidity, honesty, and insight to the topics of race and interracial relationships … quietly compelling … [Bernard's] stories get under your skin.

—

Pittsburgh Post-Gazette

Before I talk about individual essays in Emily Bernard's new book, Black Is the Body, I want to pay it an all-inclusive tribute. Even the best essay collections routinely contain some filler, but of the 12 essays here, there's not one that even comes close to being forgettable….In Black Is the Body, Bernard proves herself to be a revelatory storyteller of race in America who can hold her own with some of those great writers she teaches.

Bernard covers four generations in her family in a dozen essays offering unexpected revelations about race and life experiences … richly engaging.

Like the absurdly devastating crime that opens this riveting collection, Bernard's essays are impossible to turn away from. Linked by the author's powerful voice and by her experiences of the world–of survival, of falling in love, of interracial marriage and friendship, and of motherhood–each account tells the agonizing story of race in America with realism, nuance, and profound hope. A supremely honest and utterly gripping book.

Contemplative and compassionate … Bernard's voice is personable yet incisive in exploring the lived reality of race … [Her] wisdom and compassion radiate throughout this collection.

Lucid … deeply felt, unflinchingly honest, and openly questioning … [Bernard] illuminates a legacy of storytelling … and elaborates on the relationship between blacks and whites. A rare book of healing.

Bernard's honesty and vulnerability reveal a strong voice with no sugarcoating, sharing her struggle, ambivalence, hopes, and fears as an individual within a web of relationships, black and white. Highly recommended.

—

Library Journal

(Starred Review)

Praise for Remember Me to Harlem

A remarkable work that reveals a complicated relationship between two important U.S. literary figures whose long friendship reached across the racial divide.

Much of the history of race relations–and literary history–in America during the first half of the 20th century is represented here. . . . A magnificent contribution to our understanding of an important friendship.

If you're interested in the Harlem Renaissance, you can't afford to miss this book.

Remember Me to Harlem serves up a textured, ribald and frequently poignant interracial friendship between two remarkable talents.

—

David Levering Lewis,

The New York Times

Book Review

Praise for Some of My Best Friends

Heartfelt essays [exploring] ...what makes some [friendships] last a lifetime and others collapse at the first sign of strain.

Praise for Carl Van Vechten and the Harlem Renaissance

Carl Van Vechten and the Harlem Renaissance convincingly captures the era and the colorful personalities who punctuated it, including Langston Hughes, James Weldon Johnson, Zora Neale Hurston and Countee Cullen, all of whom Van Vechten befriended and promoted.

—

Sam Roberts,

New York Times

[A] landmark study of Carl Van Vechten . . . . A rich and dramatic story that explores the 'complicated tangle of black and white,' as well as the proclivities of a provocative and inarguably significant player in one of America's most creative movements.

Deeply informed, shrewd, and convincing, Emily Bernard's portrait of Carl Van Vechten illuminates his colorful life as well as some of the more shadowy but essential issues involving art, society, and race relations in America.

—

Arnold Rampersad, author of

The Life of Langston Hughes

In this absorbing and evocative book, Emily Bernard has restored Carl Van Vechten to his rightful place in the thick of the Harlem Renaissance. And in so doing she has created a wonderful mosaic of relationships that brings the period before us in all its rich complexity and allows us to see both blackness and whiteness with new eyes.

—

Rachel Cohen, author of

A Chance Meeting

Carl Van Vechten—a troubling, essential figure in the history of American modernism, not to mention the history of race—has found his best critic and champion in Emily Bernard, who takes the issues the writer and photographer raised in his work and examines them through the lens of a distinctly twenty-first century perspicacity.

—

Hilton Als, author of

The Women

Emily Bernard moves to the front of the line of scholars who have re-cast the Harlem Renaissance and opened up questions about the complexity of cross-racial desire and obsession as it plays out on the cultural front. An intrepid scholar, Bernard dives right into the waters of racial misunderstanding, political incorrectness, and the unfettered love that drove Van Vechten's career. This is a passionate, dead-serious exploration of and meditation on nothing less than negrophilia and its cultural yield. This book is a gem, and it will be influential for many years to come.

—

Elizabeth Alexander, author of

The Black Interior

[A] complex biographical treatment of a significant figure in the explosion of black arts that was centered in Harlem. . . . Gives important contextual meaning to what exactly the Harlem Renaissance meant to black participants and what white promotion of black artists signified.

Bernard. . . who has devoted years to the study of the Harlem Renaissance, delivers a semester's worth of knowledge in a smooth, edifying narrative. . . Van Vechten became a conduit for works of the men and women he met in Harlem, at his well-attended parties and through his work as a dance, theater and music critic. . . . Bernard ably brings him to life.

Carl Van Vechten and the Harlem Renaissance, as much the biography of a book as of the man who wrote it, is an admirably sober excursion into a field in which intoxicated opinion is rife.

—

James Campbell,

Wall Street Journal

…[a] penetrating book…entirely convincing.

—

Morris Dickenstein,

Times Literary Supplement

<

Important and engrossing.

A thoughtful reconsideration of Van Vechten's career as both a writer and an effective champion of Negro writers.

—

Kalefa Sanneh,

New Yorker

Written by a scholar who has spent years studying Van Vechten's life and writings, this book provides a different outlook on Van Vechten's work and his importance to the understanding of Harlem and its artistic creations.

Books

by Emily Bernard

Media

About Emily Bernard
212 572-2013

Emily Bernard travels from Burlington, VT
Similar Speakers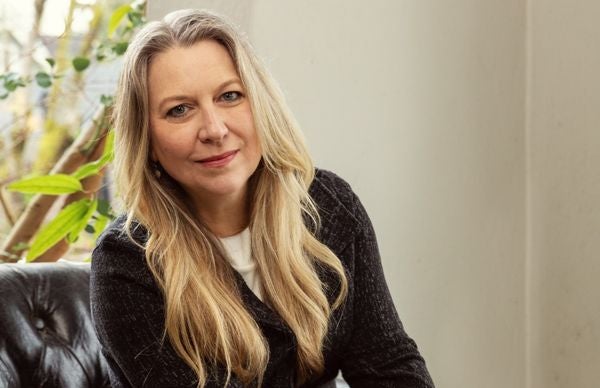 Author of the #1 New York Times-bestselling memoir Wild and "Dear Sugar" columnist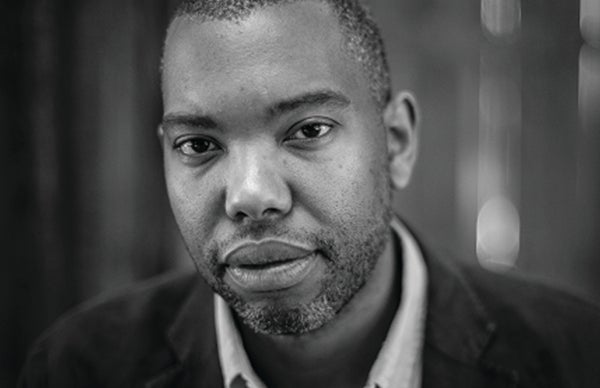 #1 New York Times-bestselling author of Between the World and Me and The Water Dancer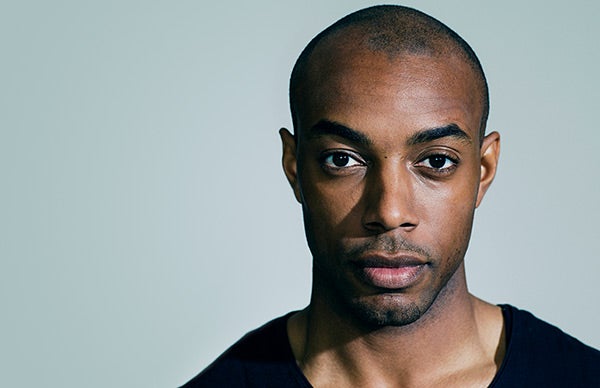 Author of There Will Be No Miracles Here