Add speaker
Remove speaker
Speaker added
Emi Nietfeld
Software engineer, writer, and author of Acceptance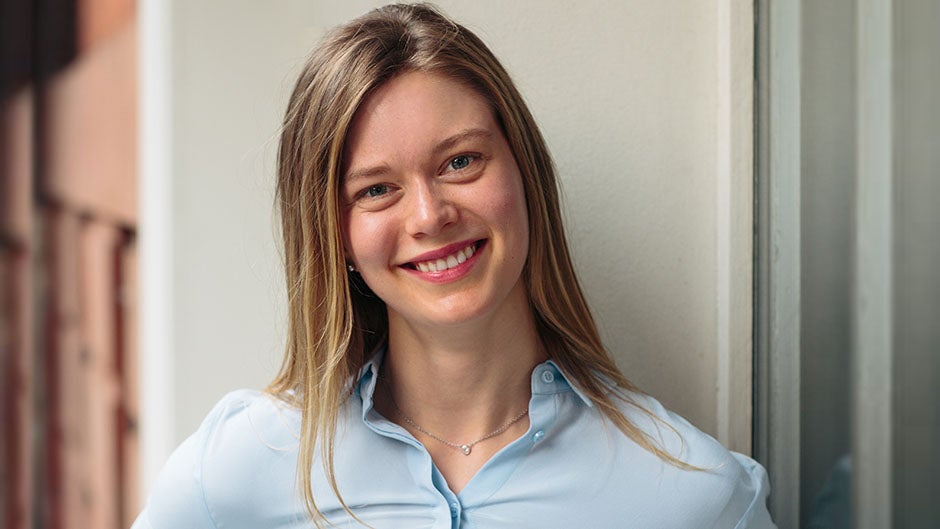 Software engineer Emi Nietfeld first came into the public spotlight after her
2021 New York Times op-ed piece
revealing her enduring harassment while at Google, and the subsequent retaliation after reporting it. In her memoir,
Acceptance
, Nietfeld chronicles her personal journey from a teenager suffering from neglect to graduating from Harvard and making a career in Big Tech. A remarkable storyteller, she highlights the devastating gaps in our social safety net and the social pitfalls of the Ivy League dream through the perspective of a young woman struggling with housing instability, mental health, and abuse. In practical but inspirational talks, Nietfeld challenges the gospel of resilience, the myth of U.S. meritocracy, and the limits of the bootstrap mentality, while offering the encouraging message that your choice of career does not need to limit your dreams.
About

Emi Nietfeld

Emi Nietfeld wants her audiences to question the "cult of grit" and the notion of the American Dream. In Acceptance, Nietfeld chronicles her early struggle with her mother's pathological hoarding, her own time spent in mental health facilities, and her experience with the foster care system. As a teenager, she believed attending an elite university was her ticket out of misery. So, even as she wrestled with housing insecurity, she wrote her college applications, packaging her life story into the one of a "perfect overcomer," showing her strength and post-traumatic growth.  Though she would go on to graduate from Harvard and become a software engineer at Google, Nietfeld discovered the cost of society's fixation with resilience.

Nietfeld's path from her tumultuous childhood marked by abuse and neglect to a highly coveted job in Silicon Valley would make for a perfect "phoenix-rising-from-the-ashes" story. However, Nietfeld believes that chance and privilege factor into her success as much as her drive and ambition. Now, she urges her audiences to reassess their ideas about resilience, meritocracy, and the American Dream.

In her talks on the true meaning of resilience, Nietfeld speaks out against a society that ignores bias and inequities and places the responsibilities of social problems like racism, child abuse, and violence onto the backs of the victims. At the same time, she offers reassurance to audiences that they don't need to choose between making a living and living their dreams.

Among her other accolades, Emi Nietfeld won the Scholastic Gold Medal Portfolio in Writing and was a YoungArts Finalist as a teenager. Her essays have appeared in The New York Times, Slate, The Information, The Rumpus, Vice, Longreads, and other publications. She's been nominated for a Pushcart Prize and her work is noted in The Best American Essays of 2021. She currently resides in New York City.

Speaking

Topics

The True Meaning of Resilience

Emi Nietfeld rejects the easy label of an "overcomer." Even though she kept her dreams alive against the odds and attended a top college, she knows it wasn't solely due to resilience: success required luck, privilege, and support. In this passionate talk, Nietfeld asks her audiences to throw away the American fantasy that poverty, illness, or any other adversity can be conquered through sheer grit and bootstrapping ingenuity. She urges us to shift our focus from encouraging "resilience" and instead address the underlying social problems and provide individuals the support they need to persevere.

Bridging Engineering and Creativity

When Emi Nietfeld entered Harvard, she had a passion for writing and literature, but needed a career that could lift her out of poverty and debt. So she majored in computer science. Now, a successful writer and software engineer, she proves that "passion versus money" is a false binary—and a classist one. In her relatable talks, Emi Nietfeld encourages students that it is possible to follow your dreams outside of a career. Nietfeld shares her personal journey to becoming an author, and how she's balanced it with her full time "day job."

Navigating Mental Health in Adulthood

As a teenager who struggled with depression, anxiety, and an eating disorder, Emi Nietfeld often found herself struggling to hide a taboo subject from admissions committees and employers. In reality, no one is entering college—or the workplace—and leaving their identity behind. In this talk, Nietfeld shares lessons from her mental health journey, with practical lessons on how students and young professionals can address their emotional well-being as they navigate higher education and begin their careers. This talk can also be adapted for higher education administration and faculty who want to better understand how to overcome stigma in the application process for incoming students.

Video

Praise

for Emi Nietfeld

Emi was engaging, open, honest and provocative. She asked us to question the concepts of resilience in children in care and the potential impact and consequences of framing trauma and resilience so interchangeably. Emi was thoughtful and and had a down to earth speaking style and calm demeanor. Her presentation resonated with our staff. They are still talking about her a day later!

I'm a Court Appointed Special Advocate and I brought one of the foster youth I work with to Emi's event at the Lafayette Library. It meant so much that Emi took the time to chat with her and make her feel welcome. They were over the moon inspired after hearing Emi's story. I know whether it's today, tomorrow or next year, Emi has made an impact on her and her life. I hope many other young adult foster youth can hear Emi's story as well.

—

Lafayette Distinguished Speaker Series

Emi Nietfeld did such a beautiful job presenting the book and answering questions. She is so confident and gracious and an absolute pleasure to host.

Praise for Acceptance

Acceptance is no simple story of transcendence, and instead complicates the narrative of pulling one's self up by the bootstraps. It is page-turning, raw, and darkly funny.

A raw, insightful memoir—from childhood neglect to Harvard and Big Tech—tenderly baring the underbelly of what we call 'success.'

Acceptance is not a phoenix-rising-from-the-ashes tale. Instead, Nietfeld refuses silver linings and focuses on the toll of contorting oneself into a 'perfect, deserving' victim who was 'hurt in just the right way.' As such, Acceptance serves as a necessary corrective to what she notes is called 'the gospel of grit' in discussions of hardship in America, and an indictment of not just the systems that failed Nietfeld, but of a society that only wants to hear from its most vulnerable when they exhibit post-traumatic growth. . . . It's a perspective that we can all learn from.

Gripping, inspiring, and darkly humorous.

—

Philadelphia Inquirer

, "Best New Books of the Month"

Nietfeld's gifts for capturing the fury of living at the mercy of bad circumstances, for critiquing the hero's journey even while she tells it, make Acceptance a remarkable memoir.

—

The New York Times Book Review

Books

by Emi Nietfeld

Media

About Emi Nietfeld
212 572-2013

Emi Nietfeld travels from New York
Similar Speakers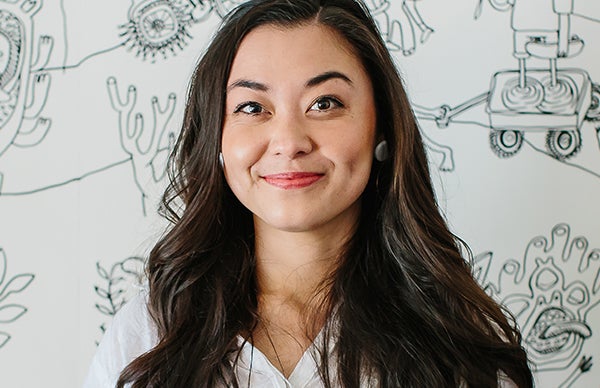 Artist, activist, and author of the New York Times bestseller Know My Name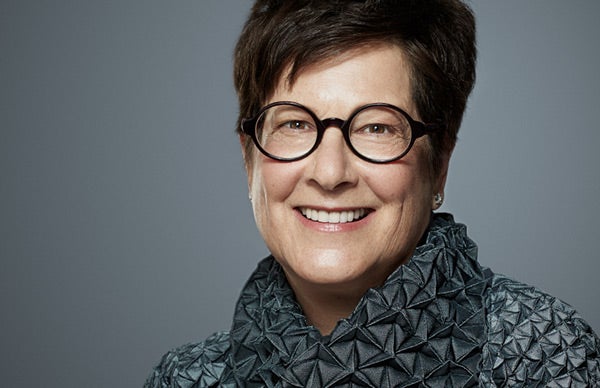 McKinsey Director Emeritus, bestselling author of How Remarkable Women Lead and Centered Leadership and Grow Wherever You Work.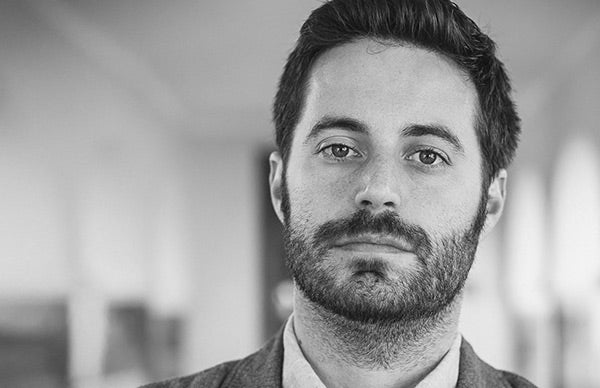 Author of the bestselling memoir Boy Erased