Add speaker
Remove speaker
Speaker added
Donovan X. Ramsey
Storyteller, journalist, and author of When Crack Was King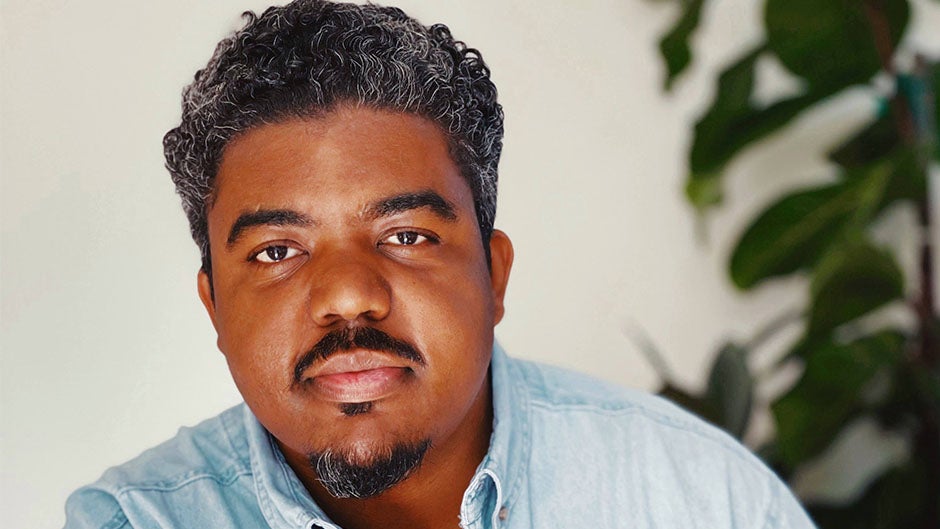 Donovan X. Ramsey is an indispensable voice on issues of identity, politics, and patterns of power in America. In his well-researched writing and much-needed commentary, he focuses on amplifying the remarkable unheard stories of Black America by sharing captivating narratives that center around individuals and communities. A fascinating and engaging speaker, he educates audiences on the crack epidemic, debunks the myths inspired by Reagan's war on drugs, and exposes the lasting effects of a racist criminal justice system, continued mass incarceration and gentrification, and increased police brutality.
About

Donovan X. Ramsey

Growing up in an underprivileged neighborhood during the height of the crack epidemic, Donovan X. Ramsey saw firsthand the crippling effects of crack, especially in predominantly Black and Brown communities. Now using a journalistic lens, he provides a kaleidoscopic account of the dramatic rise and fall of the epidemic, crack's destruction and devastating legacy, and the people's ultimate resilience.

In his highly anticipated book, When Crack Was King, Donovan X. Ramsey delves into a crucial evaluation of the crack epidemic by weaving together his riveting research about the "war on drugs" with the powerful heart-wrenching voices of survivors. Told from both a broad historical perspective and personal insights from former users, dealers, and politicians, Ramsey examines how the government and society failed its own people, how policies shaped the idea of crack and its users, and the lasting impacts of continued incarceration and over-policing of minor drug offenses, especially in communities of color. He upends misinformation about the crack epidemic, highlights how Black rappers and young people ended the crisis, and provides lessons we need to learn to prevent another public health crisis.

In addition to being an author, Donovan X. Ramsey has a robust career as a journalist and writer. He has been a staff reporter at the Los Angeles Times, NewsOne, and theGrio, served as an editor at The Marshall Project and Complex, and is a regular contributor and commenter on racial politics, social justice, and criminal justice system for The New York Times, The Atlantic, GQ, WSJ magazine, Ebony, and Essence, among other outlets. His memorable profiles on prolific social activists such as Bryan Stevenson and Dr. Ibram X. Kendi, have earned him praise and recognition.

Donovan X. Ramsey holds degrees from the Columbia University Graduate School of Journalism, where he concentrated in magazine journalism, and Morehouse College, a historically Black college in Atlanta. He was an Emerging Voices Fellow at Demos, a New York-based public policy think-tank, where he explored race's role in policing. He currently lives in Los Angeles.

Speaking

Topics

When Crack Was King

Despite the significant impact of crack and the crack era on American society in the 1980s and 1990s, it is still not well understood. Drawing from his research for When Crack was King, Donovan X. Ramsey urges his audience to look past the sensationalized media coverage that perpetuates racial stereotypes to better understand the broader social, economic, and political factors that contribute to the epidemic. From the lack of access to healthcare to the racial and class disparities in drug policy, Ramsey explains how we need to address the root causes of addiction and prioritizes harm reduction and treatment over criminalization and punishment. He encourages us to listen to and center the conversations around the voices of those who were directly affected by the crack epidemic, in order to gain a more comprehensive understanding of its impact and how we can prevent similar crises from happening in the future.

How Dr. Dre and Young People Ended the Crack Era

There's a litany of '90s Rap songs about life during the crack era. Rappers were accused of glamorizing street life, but a close lyrical analysis reveals the opposite; they were warning young people against the dangers of drugs, gangs, and hustling. Donovan X. Ramsey uses his research to show how the messaging in '90s Hip Hop and the actions of young people led to the decline and prevention of a second wave of the crack epidemic. From listening to Rap songs and seeing the negative effects of the drug on their communities, the next cohort of young people after the crack generation, opted to not use hard drugs altogether, turning instead to less dangerous substances like marijuana.

We live in a post-crack America

While the prevalence of crack use has decreased significantly, many crack-era ideas, policies, and laws remain intact. The legacy and effects of the crack epidemic persist with the disparity in sentencing for possession of crack and powder cocaine, the high rates of incarceration and the social and economic disparities that continue to affect communities of color, and the current drug policies that continue to focus on criminalization and punishment rather than harm reduction and treatment. Donovan X Ramsey delves into the origin of crack from a perfect storm of bad policies to how the Reagan administration used its Hollywood connections and leveraged the power of television to spread misinformation and scare Americans into a War on Drugs and Black America. Turning to present day, Ramsey examines Joe Biden's role in creating mass incarceration and his current proposals for criminal justice reform.

Video

Praise

for Donovan X. Ramsey

Praise for When Crack Was King

A panoramic social history of the rise and fall of the epidemic. [When Crack Was King] offers a needed corrective to the period's biased media coverage and tropes — "crackhead," "crack baby," "superpredator" — the impetus behind some of the country's most draconian drug legislation...Ramsey aims to give the story of the crack epidemic a human face while telling it from start to finish, a herculean task. By and large he succeeds.

Drawing on intensive research and the stories of four individuals whose lives were indelibly shaped by the drug and its criminalization, Ramsey provides much-needed critique on not only drug policy past and present, but also the system that it upholds, urgently interrogating who it protects, who it punishes—and why.

An excellent work of people-first journalism, When Crack Was King offers not only a vivid and frank history, but points to the way communities tend to save themselves even as they're being actively targeted by state policy and violence. The crack epidemic may be over, Ramsey notes at book's end, but drug fads and epidemics come and go, and our government and media apparatus must learn to respond to them better.

A poignant and compelling re-examination of a tragic era in America history, when we allowed fear and anger to shape drug policy with heartbreaking results . . . an insightful, challenging, and deeply moving work.

—

Bryan Stevenson, author of #1

New York Times

bestseller

Just Mercy

Forget what you think you know about the crack era, because this definitive account resets the record. Both unflinching and compassionate, it has the power to expand your heart. Donovan X. Ramsey writes with a poetry befitting the lives of the people he profiles, a poetry long denied to the victims and survivors of crack cocaine. He reveals how the epidemic was one of heartbreak, in the crushing days of retrenchment from civil rights and the war on poverty. He urges us to celebrate the resilience of a people who beat back a plague with shockingly little compassion or health care from a disdainful nation. It's a stunning and unforgettable debut.

—

Heather McGhee, author of

New York Times

bestseller

The Sum of Us

"f you lived through the crack years, you haven't forgotten them. If you weren't born yet, you need to know what you missed. Either way, this book is essential reading. Donovan X. Ramsey tells the story of the crack era—its causes, victims, and survivors—with insight and compassion. If you're anything like me, you won't soon forget the characters on these pages.

—

James Forman Jr., Pulitzer Prize–winning author of

Locking Up Our Own

Books

by Donovan X. Ramsey

Media

About Donovan X. Ramsey
212 572-2013

Donovan X. Ramsey travels from Los Angeles, California
Featured Title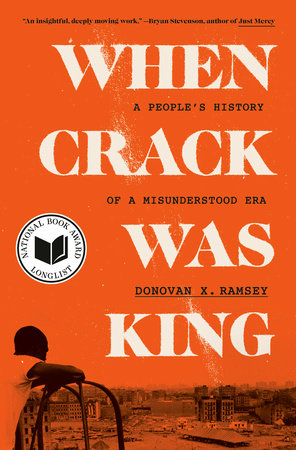 When Crack Was King
"Beautifully composed and carefully researched, When Crack Was King is a thoroughgoing survey of the crack epidemic. Since I lived through it, I thought I knew about this period—until I read this clear-eyed book."—Dr. Ibram X. Kendi, author of #1 New York Times bestseller How to Be an Antiracist
Similar Speakers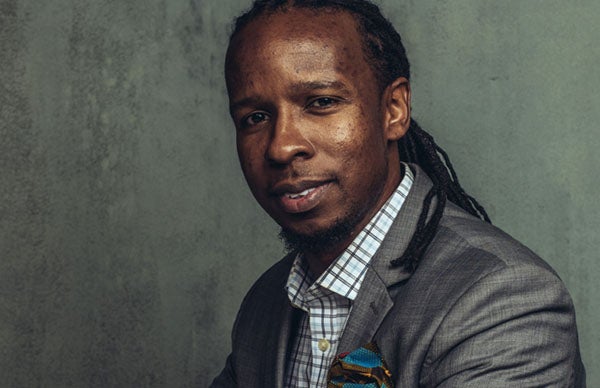 National Book Award-winning historian and New York Times-bestselling author of How to Be an Antiracist
Pulitzer Prize winner and author of the critically-acclaimed bestsellers The Warmth of Other Suns and Caste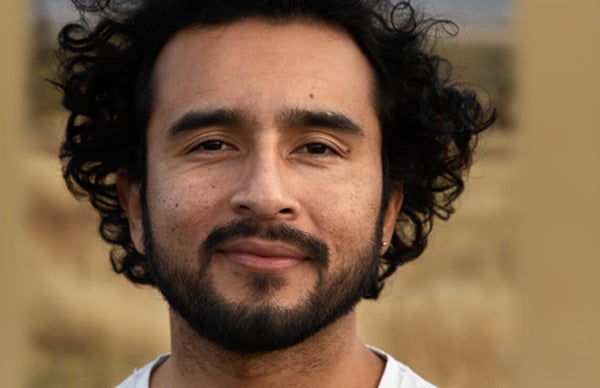 Memoirist, poet, and author of Solito, and a winner of the 2023 American Book Award.