Add speaker
Remove speaker
Speaker added
David Treuer
Author of The Heartbeat of Wounded Knee and Rez Life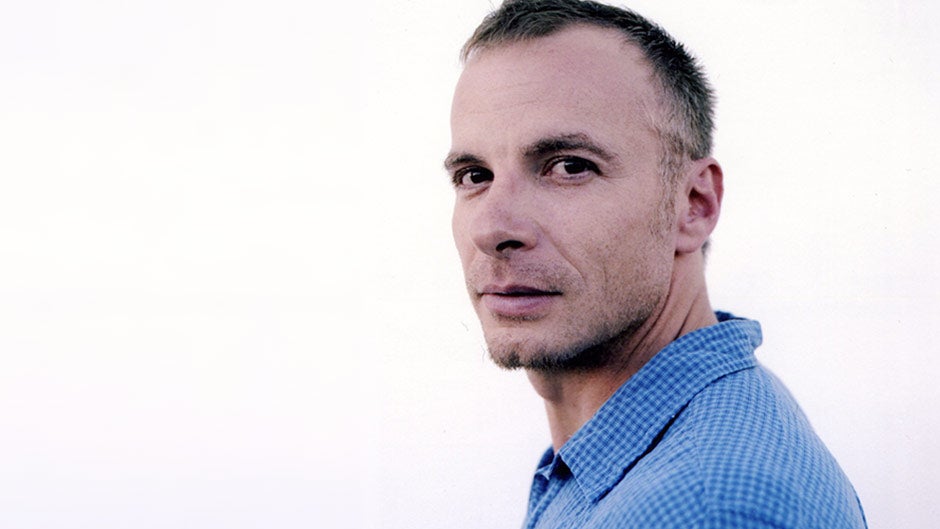 "
When we lose cultures, we lose American plurality— the productive and lovely discomfort that true difference brings.
"
Photo Credit: Jean-Luc Bertini
David Treuer is the author of The Heartbeat of Wounded Knee, a sweeping history and counter-narrative of Native American life from the 1890 Wounded Knee massacre to the present. Treuer grew up Ojibwe on a reservation in Minnesota, trained as an anthropologist, and has spent his career researching Native lives, both past and present. In his moving lectures, Treuer explores the intense struggles to preserve Native identity and tells an essential, intimate story of a resilient people in a transformative era.
About

David Treuer

Anthropologist and author David Treuer struggled with popular depictions of Native American history (including the bestselling Bury My Heart at Wounded Knee), many of which seemed to conclude that his culture was a relic of the past. Having grown up on an Ojibwe reservation, Treuer knew that Native American history did not end with a battle in 1890. In both fiction and nonfiction, Treuer has spent his career dissecting narratives around Native American life, and reveals the unprecedented resourcefulness and reinvention it took to preserve Native languages, traditions, families.

In The Heartbeat of Wounded Knee, a shortlist nominee for the 2019 National Book Award in Nonfiction, David Treuer combines history, reportage, and memoir to tell the sweeping story of the tribes' distinctive cultures from their first contact with settlers, exploring how each era spawned new modes of survival. From devastating land seizures to forced assimilation and conscription, Treuer traces how each generation developed their own form of resistance and renewal.

Treuer's previous works include four novels—Prudence, The Translation of Dr. Apelles, The Hiawatha, and Little—and Rez Life, a complex and subtle examination reservation life. In his talks, Treuer presents a counter-narrative to Native American history—one that tells an essential story of resiliency, survival, and strength in the face of catastrophic odds.

Treuer's essays and stories have appeared in Granta, Harper's, The New York Times, Los Angeles Times, Esquire, Slate, and The Washington Post, among others. In addition to his works of fiction and nonfiction, he is the author of a book of criticism, Native American Fiction: A User's Manual. Treuer is the recipient of a Pushcart Prize, two Minnesota Book Awards, and fellowships from the NEH, Bush Foundation, and Guggenheim Foundation. The Translation of Dr. Apelles was named a Best Book of the Year by the Washington Post, Time Out, and City Pages.

David Treuer is a graduate of Princeton University and earned a Ph.D. in anthropology. He divides his time between his home on the Leech Lake Reservation in northern Minnesota and Los Angeles, where he teaches literature and creative writing at the University of Southern California.

Speaking

Topics

Native American Life Beyond Wounded Knee

Author David Treuer grew up on an Ojibwe reservation, trained as an anthropologist, and has dedicated his career to documenting Native lives. In this talk, he draws from his personal experience, his meticulous research, and his books to discuss any and all aspects of American Indian lives, including popular images and narratives, common influences, and damaging stereotypes. Treuer can also speak on shifts in federal Indian policy, the history of American Indian law, and tribal sovereignty to legal audiences.

Creative Non-Fiction

David Treuer brings audiences into the writing process behind his unique brand of non-fiction, which blends history, journalism, and memoir. In engaging talks, he shares with aspiring and current writers how writing in (and out) of genre can lead to revolutionary new forms, and provides insight into contemporary multicultural fiction and nonfiction.

Contemporary Race Relations and American Violence

In an insightful examination of the ways American Indian people exist in this country in relation to its past, to other ethnic groups, and in the modern imagination, David Treuer paints an expansive picture of America's deep history and current sociopolitical landscape.

Multiculturalism, Assimilation, and Education

As a mixed-race writer with Jewish and Native American heritage, David Treuer speaks with depth and insight about the history and effects of multiculturalism, education, and assimilation in the United States and beyond.

Video

Praise

for David Treuer

Praise for The Heartbeat of Wounded Knee

In a marvel of research and storytelling, an Ojibwe writer traces the dawning of a new resistance movement born of deep pride and a reverence for tradition. Treuer's chronicle of rebellion and resilience is a manifesto and rallying cry.

Chapter after chapter, it's like one shattered myth after another.

Treuer is an easy companion: thoughtful, provocative and challenging. He tells a disturbing yet heroic story that may very well be seen as a definition of 'American exceptionalism.'

Sweeping, essential history…Treuer's storytelling skills shine…[an] elegant handling of [a] complex narrative.

Treuer … presents a more nuanced and hopeful vision of the past and future of Native Americans.

Highly readable…a welcome compendium of Indian voices and insights that will be fresh for many readers…[An] urgent story.

Vivid…Treuer evokes, with simmering rage, the annihilation of Indian lives and worlds, but he also unearths a secret history of Indians flourishing in art, government, literature, science and technology…Beautifully written.

—

The Minneapolis Star Tribune

Among the most important works of American cultural nonfiction in at least the last decade, maybe more. . .  Heartbeat is a monumental achievement, arriving at a key moment in American Indian history. Our varied cultures are exploding with wonderful artists and writers, sharing indigenous stories from all over the continent that detail a multitude of experiences. We must show more of ourselves to the world. Treuer's book is one writer making huge strides in doing so.

A hybrid work of historical scholarship, memoir, and reportage, Treuer's tome might be called a Native-focused cousin to the late historian Howard Zinn's seminal book from 1980, A People's History of the United States.

Treuer provides a sweeping account of how the trope of the vanishing Indian has distorted our current understanding of Native peoples.  Instead of seeing Wounded Knee as the final chapter, he recovers the importance of World War II, urban migration, casinos, and the computer age in reshaping the modern Native American experience.  The Heartbeat of Wounded Knee is written with conviction and illuminates the past in a deeply compelling way.

—

Nancy Isenberg, author of 

White Trash: The 400-Year Untold History of Class in America

An ambitious, gripping, and elegantly written synthesis that is much more than the sum of its excellent parts—which include a rich array of Native lives, Treuer's own family and tribe among them–The Heartbeat of Wounded Knee brings a recognition of indigenous vitality and futurity to a century of modern Indian history.

—

Philip J. Deloria, Professor of History, Harvard University

In clear and vivid prose, David Treuer positions unforgettable portraits of contemporary Indian people within a compelling narrative of the experiences of indigenous peoples in the big sweep of time. His book offers a powerful challenge to the persistent and pernicious idea of the 'vanishing Indian,' replacing it with a far more accurate story of Indian people's repossession and restoration of sovereignty and dignity.

—

Patricia Limerick, author of 

The Legacy of Conquest 

and co-founder, Center of the American West

Sweeping, consistently illuminating and personal…This engrossing volume should interest anyone who wants to better understand how Native Americans have struggled to preserve their tribes and cultures, using resourcefulness and reinvention in the face of overwhelming opposition.

[Treuer's] scholarly reportage of these 125 years of Native history…comes to vivid life for every reader.

Treuer chronicles the long histories of Native North America, showing the transformation and endurance of many nations. All American history collections will benefit from this important work by an important native scholar.

—

Library Journal

(starred)

Praise for Prudence

What does it say about our troubled times — and David Treuer's considerable talents — that his World War II-era novel speaks to the present moment in American history with more eloquence and complexity than the nightly newscast? Inequalities of race, class, gender and sexual orientation; the treatment of captured combatants; the Escheresque ethics of bombing civilians a world away; the culture that allows white people to shoot people of color with impunity; all this, and much more besides, resonates through Treuer's tender and devastating book…[A] master class on suspense, shifting perspective and conflicting desire.

—

Anthony Marra, 

The Washington Post

[Prudence is]…at once both blunt and hushed in tone, wielding a sledgehammer while walking on tiptoes….each new page breeds both familiarity and — partly because of that familiarity — the capacity to surprise… By taking us one step backward for every two steps forward, Treuer doesn't just unravel the plot we might expect; he prompts us to interrogate the assumptions — racial, sexual and otherwise — that build up those expectations in the first place.

David Treuer is a literary shape-shifter…true to form, his latest book, Prudence, is unlike all its predecessors: a tightly plotted hybrid fiction that combines elements of a mystery, a literary romance and a Greek tragedy.

So good that when you get to the end, you'll want to reread the beginning to see how the author set his magic in motion…This gorgeously restrained novel has much to say about race, class, gender, sexuality, love and war through the stories of men and women whose fates become urgently important to us.

David Treuer beautifully captures a place and an era. . . . Treuer imbues mundane moments with reverence… And he masterfully weaves into the narrative minor characters who have major resonance.

Treuer's writing is supple, his story intricate. That it's set against the backdrop of one of the most tumultuous periods in history makes it all the more haunting and powerful.

In Prudence, natural-born storyteller David Treuer spins a vivid, sorrowful tale… [A] master craftsman of evocative scenes…Prudence is evidence that Treuer's literary powers continue to grow. He knows people and goes to places foreign to most American writers, and his stories deeply honor "the unremembered," to whom he dedicates this book.

—

Minneapolis Star Tribune

Prudence is an intricate ensemble piece; exploring themes of loss, desire, race, war, and the secrets we keep, through the point of view of five beautifully realized characters…In clear, uncluttered prose, Treuer guides us through 10 years [and] multiple voices…gorgeous.

David Treuer's experience writing about Native American history and culture is apparent in this analysis of race and memory.

Magnetizing and richly original…[with] extraordinarily affecting characters … Treuer's trenchant and compassionate novel glimmers with nature's potent beauty, fresh historical detail, and scrupulous insight.

—

Booklist 

(starred review)

Achingly moving… speaks volumes about…integrity, culpability, and resilience in the face of collective tragedy.

A self-assured, absorbing story…[that] explores the darkness at our cores.

Thoughtful and engaging… a well-told tale with realistically portrayed characters…[and] a voice that is low key but forceful…[and] elevate[s] this story to a powerful level.

David Treuer's novel Prudence is a wondrous and mesmerizing narrative–intricate, seductive and wholly gratifying.

This is a beautiful, somber, unlikely love story, as pure as the Minnesota landscape against which it is tragically played out.

Praise for The Hiawatha

David Treuer is a writer of remarkable strengths....Poised, lyrical, compassionate, knowledgeable, wise, and inventive.

—

Abby Frucht

, Philadelphia Inquirer

Stunning....A masterpiece, a book that might easily become a classic of North American literature.

—

Selma Rabinowitz

, The Hungry Mind Review

A wonder...Treuer has forged a strong intricate narrative complete with intimate voices of fully realized characters.

Praise for Rez Life

A gritty, raw, and thoroughly authentic look at reservation life—as experienced from the inside out. Here is modern America glimpsed through a different membrane, narrated in a fresh new voice. In this searching, at times heartbreaking, but often triumphant mélange of history, journalism, and memoir, Treuer loudly proclaims that all reports of the American Indian's demise have been greatly exaggerated.

—

Hampton Sides, bestselling author of 

Blood and Thunder

[Rez Life] is not, for all its intimacy, just as it is not exactly a work of reportage or a work of history. Rather, it is a nuanced hybrd, a memoir, broken into six chapters, each of which begins in the personal, then expands outward to a larger theme. Sovereignty, fishing, treaty rights, the tribal justice system, education, language and assimilation—Treuer examines all of it, finding associations between the broadest stories and the most individual.

—

David Ulin, 

Los Angeles Times

An affecting portrait of his childhood home, Leech Lake Indian Reservation, and his people, the Ojibwe.

An invaluable study and vivid account of problematic life on our reservations by a writer—a very good writer!—raised 'on the rez' who knows what he's talking about only too well and also knows how to tell a story, lots of stories, that document and effectively banish a number of misconceptions still held by white society. Highly recommended.

Praise for The Translation of Dr. Apelles

Stunning. . . . Treuer's edgy romance celebrates our love for each other, love for the earth and love of story, the way we make sense of life in all its wildness.

Deeply crafty, shape-shifting. . . . [Treuer] seems to want to do for Native American culture and literature what James Joyce did for the Irish: haul it into the mainstream of Western culture through sheer nerve and verve.

The Translation of Dr Apelles . . . provides new layers of information and meaning with every pass. This Escher-esque craftsmanship dazzles.

David Treuer is mounting a challenge to the whole idea of Indian identity as depicted by both Native and white writers.

Smart, sweet . . . well-crafted, clever. . . . Treuer juggles multiple elements with skill and confidence: literary satire, metafictional gamesmanship and cultural truth-telling.

Books

by David Treuer

Media

About David Treuer
212 572-2013

David Treuer travels from Los Angeles, California
Similar Speakers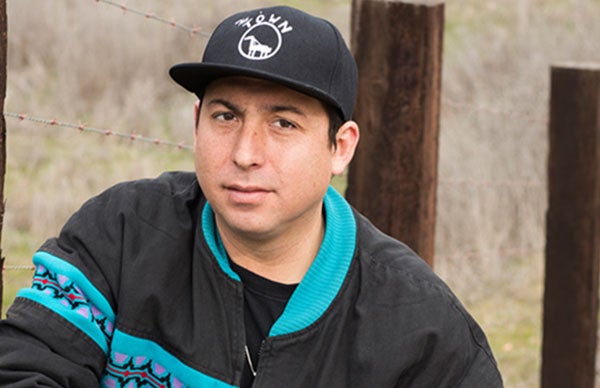 Novelist and author of There There
Pulitzer Prize winner and author of the critically-acclaimed bestsellers The Warmth of Other Suns and Caste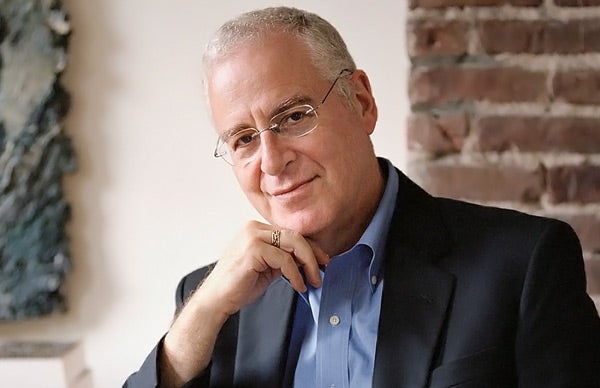 Pulitzer Prize-winning author of Washington: A Life and Alexander Hamilton