Add speaker
Remove speaker
Speaker added
Carl Hiaasen
Bestselling novelist, Newbery Honor winner, and former Miami Herald columnist
"
There's nothing you can invent in a Florida novel that won't eventually come true here.
"
Photo credit: Tim Chapman
Carl Hiaasen has been called "America's finest satirical novelist" by The London Observer. He's known for his irreverent humor and the colorful characters that fill his bestselling adult novels and award-winning books for young readers. His lectures offer audiences wickedly funny and fiercely pointed tales about his writing and his home state of Florida, as well as incisive commentary on environmental issues, modern culture, and corruption.
About

Carl Hiaasen

A Florida native, Carl Hiaasen has been writing about the Sunshine State since his father gave him a typewriter at age six. From 1985 until 2021, Hiaasen wrote a column for The Miami Herald, covering everything from local issues like polluted rivers, the criminal justice system, and animal welfare, to national stories like the Deepwater Horizon oil spill, the Trayvon Martin case, Bernie Madoff's trial, and Florida's presidential election woes. His sharp observations and eye-opening reporting have earned him three Pulitzer Prize nominations.

Hiaasen turned to writing novels in the 1980s, first with his friend and fellow journalist, William D. Montalbano. Together they wrote three mystery thrillers – Powder Burn, Trap Line, and Death in China. In 1986 Hiaasen published his first solo novel, Tourist Season. Although the book failed to frighten away the tourists that were transforming Florida from appealing to appalling, the novel garnered much critical acclaim. The London Observer has called him "America's finest satirical novelist," while Janet Maslin of The New York Times has compared him to Preston Sturges, Woody Allen, and S.J. Perelman.

To date, Carl Hiaasen has published 13 novels for adults, among them nine national bestsellers – Strip Tease, Stormy Weather, Lucky You, Sick Puppy, Basket Case, Skinny Dip, Nature Girl, Star Island, and Bad Monkey. Strip Tease, was turned into a major motion picture starring Demi Moore, and directed by Andrew Bergman. His latest novel, Razor Girl, was published in September 2016.

Carl Hiaasen has also taken his humor and irreverence to the pages of kids' books, publishing several popular novels for young readers, most recently Skink – No Surrender. Hiaasen's first novel for young readers, Hoot, was the recipient of numerous awards, including a prestigious Newbery Honor, and was made into a film in 2006. Flush, his second book for kids, spent more than a year on the New York Times bestseller list. Together, his books have been published in 34 languages.

Hiaasen has written two non-fiction books. The first, Team Rodent, is a wry but unsparing rant against the Disney empire and its grip on American culture. In the second, The Downhill Lie, Hiaasen chronicles his unlucky return to the sport of golf after a 32-year hiatus. His non-fiction writing has also appeared in Sports Illustrated, Playboy, Time, Esquire, and Gourmet.

For his journalism and commentary, Carl Hiaasen has received numerous honors, including the Damon Runyon Award from the Denver Press Club and the Lifetime Achievement Award from the National Society of Newspaper Columnists.

Speaking

Topics

An evening with Carl Hiaasen

Spend an evening with the person Dave Barry calls "one of South Florida's most vital natural resources." Listening to Carl Hiaasen's powerful convictions about society and the environment, or stories about writing the characters in his bestselling novels, creates an entertaining and utterly hilarious evening.

In the Shadows of the Sunshine State

A native Floridian, Carl Hiaasen has much to say about a state dramatically transformed by urban sprawl and development. Growing up on the edge of the Everglades, Hiaasen had front-row seats as he watched the beauty of his home state's natural riches be destroyed. In his novels and lectures, Hiaasen depicts the greed and corruption that have beckoned the unnatural transformation of Florida. Direct, sometimes outraged, but always funny, Hiaasen's look at the idiosyncrasies of the Sunshine State is not to be missed.

Video

Praise

for Carl Hiaasen

Last night was amazing! Carl absolutely killed it. I think his lecture was better than anyone expected. He's a very funny, insightful, and smart writer.

—

University of Missouri, Kansas City

Praise for Squeeze Me

By the evidence of the scabrous and unrelentingly hilarious Squeeze Me, the Trump era is truly Carl Hiaasen's moment . . . Just dive in and have a wonderful time.

—

Richard Lipez,

The Washington Post

Pink pearls, pythons and a philandering president add up to a rather unusual Palm Beach social season in Carl Hiaasen's riotously funny new novel, Squeeze Me... [Hiaasen] knows and loves Florida and hates what has been done to it as much as anyone I know of, and those passions shape his razor-sharp satirical fiction.

—

Colette Bancroft, The Tampa Bay Times

Squeeze Me is vintage Hiaasen — wry humor, social commentary and satire akin to Jonathan Swift, and all fun.

—

Oline H. Cogdill,

The South Florida Sun-Sentinel

Novelists, like the rest of us, can't look away from the Trump administration. Unfortunately, they haven't found much interesting to say about it. Carl Hiaasen's thriller Squeeze Me is, blessedly, an exception . . . Hiaasen is clear-eyed: He meets the president on his subterranean level . . . Squeeze Me is funny, but as with Hiaasen's best work, it's grounded in genuine outrage over the corruption that increasingly defines American political and cultural life. And it turns out there's no better place to invoke that outrage than the wealthy swamps of Florida.

—

Alex Shephard,

The New Republic

Praise for Double Whammy

Twists and turns with breathtaking speed…Climb aboard, Bubba, strap yourself in. You're gonna like this ride.

—

The New York Times Book Review

Great fun…I went for Double Whammy hook, line, and sinker.

—

Washington Post Book World

A day-glo version of reality that is insanely funny—and scary.

Carl Hiaasen's vivid imagination serves up a seven-course meal in Double Whammy. It's a spread where every course is thick, rare, red meat…You'll have a good time.

A stewpot full of the strange, the wacky, the interesting, and the bizarre…zany, diverting, marvelously grotesque.

A savagely funny crime adventure…bristles all over with Swiftian wit…For all its loony-tunes characters and their mondo-bizarro adventure, there's something about this mordant, comic fantasy that says it's just too crazy not to be true.

Praise for Assume the Worst

Pointed and humorous; a good gift for the neighbor's kid's graduation.

Praise for Razor Girl

Breezy, enjoyable . . . fast-paced . . . readers will be hoping that Yancy and the other quirky denizens of Hiaasen's Florida will soon be back for another screwball adventure.

Rejoice, fans of American madness who've sought fulfillment in political reportage. South Florida's master farceur is back to reassure you that fiction is indeed stranger than truth. . . . [Hiaasen's] plotting is so fine-tuned that preposterous complications that would strain lesser novelists fit right into his antic world. Relax, enjoy, and marvel anew at the power of unbridled fictional invention.

—

Kirkus

(starred review)

[An] immensely wild ride . . . only this author could dream up . . . This is the ultimate beach read for anyone with a taste for Hiaasen's skewed view of a Florida slouching toward Armageddon.

—

Booklist

(starred review)

Praise for Sick Puppy

Carl Hiaasen once again produces a devilishly funny caper. In Sick Puppy, he shows himself to be a comic writer at the peak of his powers.

Praise for Basket Case

[A] rollickingly comic and suspenseful adventure.

Praise for Hoot

The story is full of offbeat humor, buffoonish yet charming supporting characters, and genuinely touching scenes of children enjoying the wildness of nature. He deserves a warm welcome into children's publishing.

Praise for Skinny Dip

A screwball delight so full of bright, deft, beautifully honed humor…. You'd follow [Hiaasen] anywhere.

It doesn't do Carl Hiaasen justice to call him Florida's funniest state product…. Hiaasen is something bigger: a superb national satirist [and] a great American writer.

A whopping cannonball splash of fun…. Hooray for Hiaasen's world.

Barking mad…. Here Hiaasen is at his best.

Praise for Flush

Compulsively readable with a cleverly conceived resolution. . . . Fans of
spy stories, action, environmental intrigue, and, well, Hiaasen, will cheer for
this one.

Praise for Scat

Not many authors are equally successful at writing books for adults and children, but Carl Hiaasen seems to have made an effortless transition … The ingenious plotting makes Scat more engrossing than either of its predecessors.

—

The New York Times Book Review

This well-written and smoothly plotted story, with fully realized characters, will certainly appeal to mystery lovers.

—

School Library Journal

(starred review)

Praise for Star Island

Does anyone remember what we did for fun before novelist Carl Hiaasen began turning out his satirical comedies one after another after another?...Star Island is a concoction worth the time of any reader who wants quality entertainment.

—

San Francisco Chronicle

Praise for Chomp

Hiaasen's best for a young audience since Newbery Honor Hoot features a shy, deep-feeling protagonist who's also a pragmatist and plenty of nature info and age-appropriate cultural commentary…. Humorous adventure tales just don't get any more wacked…or fun to read than this.

—

Kirkus Reviews

(starred review)

Mystery, action, humor, and exotic animals and settings, all tied together by a writer with an exceptional grasp of language, makes this a sure hit with any mystery-loving readers.

—

School Library Journal

(starred review)

Praise for Bad Monkey

[A] comedic marvel . . . [Hiaasen] hasn't written a novel this funny since Skinny Dip. . . . Beautifully constructed.

Praise for The Dance of the Reptiles

Hiaasen employs a seasoned bullshit detector that is among the most acute in American journalism. . . . If Florida is the poster child for a nation's fiscal and political disintegration, Hiaasen is the state's galloping knight (in)errant, slaying the dragons of ineptitude, arrogance and idiocy.

Books

by Carl Hiaasen

Media

About Carl Hiaasen
212 572-2013

Carl Hiaasen travels from Florida
Featured Title
Squeeze Me
"Carl Hiaasen remains the undefeated, unscored-upon conscience of Florida, maybe the conscience of the whole country. I laughed and laughed and laughed while I read Squeeze Me – until I remembered, hey, I live in Palm Beach! Oh yeah, spoiler alert – the python did it."—James Patterson
Similar Speakers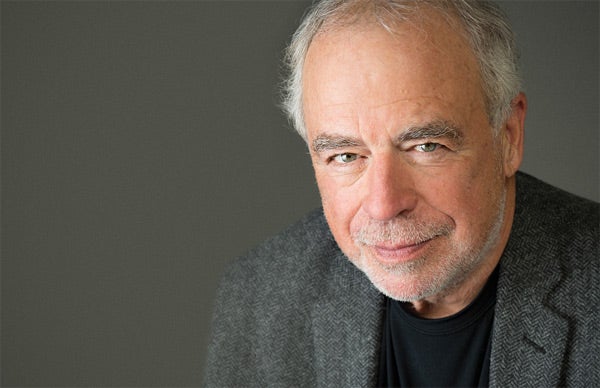 Pulitzer Prize-winning author of Empire Falls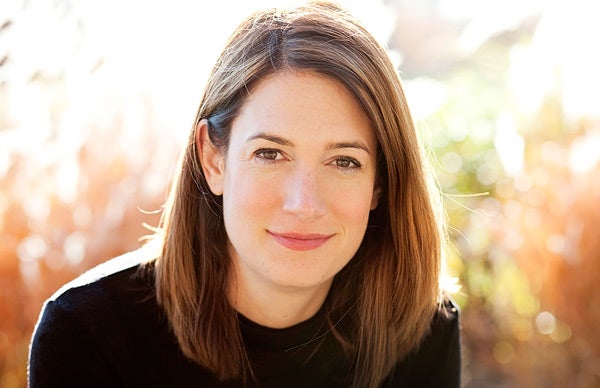 Award-winning author of the #1 bestselling novel Gone Girl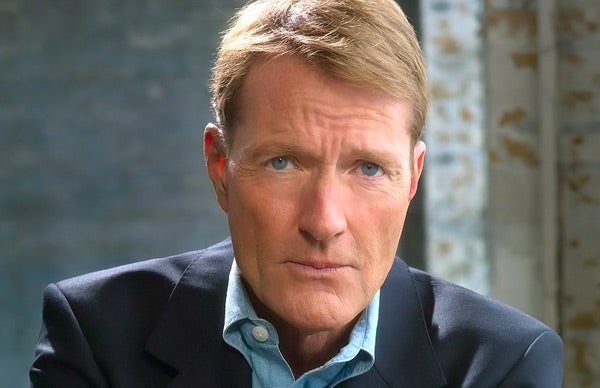 New York Times-bestselling author of the Jack Reacher novels